Alternative sanitation solutions versus centralised sewerage system
18.4k views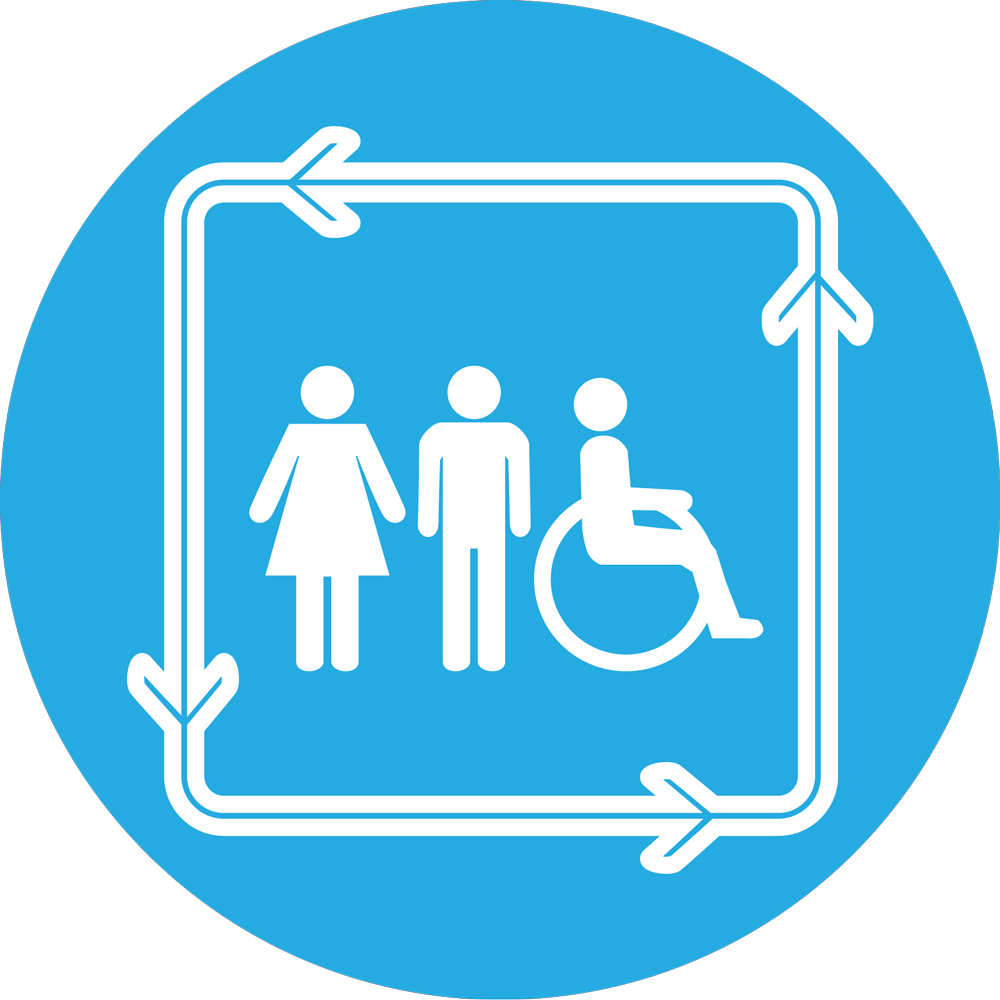 Alternative sanitation solutions versus centralised sewerage system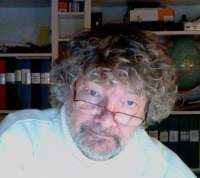 29 Nov 2011 04:12
#669
by

CompostEra
"Whether you think you can or whether you think you can't, you're right!"
~ Henry Ford
Whether a technology is a solution or not depends on what the biggest problem is perceived to be and it varies a lot. Sometimes money is the crucial limiting factor and sometimes the user experience is the top priority. We feel that the Long Term Composting, which isolates feces for several decades without needing a huge container and yet delivers a safe usable liquid fertilizer can be applied with a wide range of cost-effective solutions from DIY designs to ready made systems. See
www.compostera.org
and also
www.riles.org
Our experience is that environmentally excellent solutions are not enough to succeed in the market. Solutions also have to be appealing to the users and we have found some minimum requirements to be:
- NO ODOR since odor is not only unpleasant but also attracts flies and rodents etc.
- NOT VISUALLY REPULSIVE
- NOT TECHNICALLY VULNERABLE to breakdowns ... there are too many "broken" and useless toilets
So unless the toilet is attractive to the user, it will not be used and will not be
good for the environment or for health, no matter what the intent behind the design was.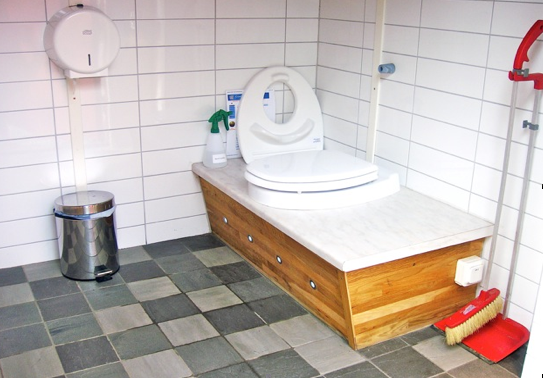 Thank you.
Carl Lindstrom
You need to login to reply
Re: Alternative sanitation solutions versus centralised sewerage system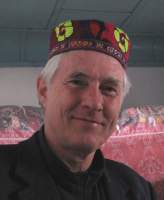 29 Nov 2011 08:22
#670
by

sjoerdnienhuys
Dear Doreen, and others

Sustainable sanitation is related to (sustainable). That is because, due to European flush toilet, almost the whole world thinks that quality sanitation is done with flushing it away.

I am working with a few projects that also have village water supply schemes (Pakistan, Tajikistan) as well as house improvements with ecosan sanitation.

However, the first thing the villagers want when they have better water supply is a pour-flush toilet, and eventually a full-flush toilet, and eventually running water to do their laundry.

The resulting sewerage and other surface water pollution as well as ground water pollution are not considered when planning the (drinking) water supply schemes.

Once people have installed their pour-flush systems they never-ever want to consider ecosan toilets or urine diversion toilets.

It is important that projects installing (drinking) water supply schemes, at the same time start the discussions about the maintenance and operation cost of these water supply schemes and the resulting sewerage.

A. Villagers that have a communal tap should pay a basic (minimum) maintenance tariff.

B. Those who have an on-site connection and an ecosan or dry pit or urine diversion toilet without water flush also pay only the basic tariff.

C. Villagers (or town people) who install a pour-flush toilet should pay for each pour-flush toilet a price which is at least the double tariff of the basic.

D. People who install a full flush toilet should pay for each unit four times the basic tariff.

In addition the categories C and D should be obliged to realise pre-treatment and pay sewerage disposal charges.

This way people may be more interested to start thinking about the ecosan solutions, before they install the toilet on site or many toilets in the building.

I think this is an important element top consider in your factsheets.
regards
Sjoerd Nienhuys
Sjoerd from The Netherlands.
Pronounce: 'Sured'
Some of my work on: www.nienhuys.info
for correspondence:

This email address is being protected from spambots. You need JavaScript enabled to view it.
You need to login to reply
Re: Alternative sanitation solutions versus centralised sewerage system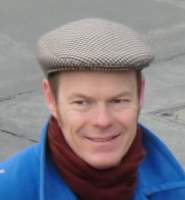 29 Nov 2011 09:41
#671
by

emmanuel
Dear all,

If Europe is an example for the whole world for flush toilets, can we think also on an action to developp dry toilets for the european market that are realy modern, designed, and attractive for european people ?
If we succed in creating this european market, it can give a good example for the other countries.
What do you think of that ?
You need to login to reply
Re: Alternative sanitation solutions versus centralised sewerage system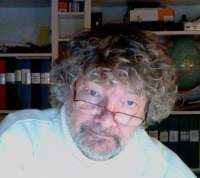 29 Nov 2011 13:11
#673
by

CompostEra
I agree with you a 100%. Europe also has enormous problems with sewers, sewage treatment cost and growing problems with sludge (in spite of huge PR campaigns to spread toxic sludge on Farmland). Dry toilets are gaining user acceptance based on better odor-management, better reliability and a dramatically lower cost compared to WC (about 1/10 of the cost of WC & sewer). There is NO question that long-term composting toilets for example, are supremely better for the environment and for access to plant nutrients -- what is needed is to show how they now can be much more attractive to users than WCs by not offending any of senses - see for example
www.compostera.eu/generation.html
You need to login to reply
Re: Alternative sanitation solutions versus centralised sewerage system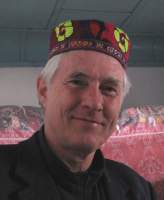 29 Nov 2011 14:17
#674
by

sjoerdnienhuys
There are already systems that are neat and clean and produce less sewerage or produce compost, such as some in Sweden. The point is that there should be a definite linkage between the water supply organisations, the toilet organisations and the sewerage management. In New York-Long Island, some 50 years ago, the house taxes were related to the number of full-flush toilets. At that time pour-flush toilets were unknown. The effect was that large houses only had one toilet. Many development organisations are only focussing on (drinking) water supply, but do not prevent the toilet wastage of water after installation of piping, neither does the municipality realize in advance the cost of sewerage. In many locations the sewerage water flows into rivers causing problems down stream. All water supply organisations united under SuSanA should come up with a hard and environmentally sensible guideline in this respect. The youth is able to change behaviour; the schools therefore should be equipped with well functioning ecosan toilets.
Sjoerd from The Netherlands.
Pronounce: 'Sured'
Some of my work on: www.nienhuys.info
for correspondence:

This email address is being protected from spambots. You need JavaScript enabled to view it.
The following user(s) like this post:
Carol McCreary
You need to login to reply
Re: Alternative sanitation solutions versus centralised sewerage system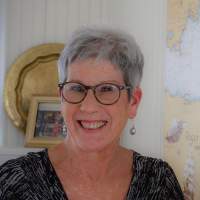 29 Nov 2011 14:46
#675
by

Carol McCreary
Western cities will embrace ecosan when they have to. Take the example of Christchurch, where earthquakes earlier this year devastated their urban sewer system. Members of the New Zealand Permaculture Emergency Response Team responded with twin bucket urine separation toilets and now are working with the community on long term ecosan adoption. Read this account by Gary Williams.
waterscape.co.nz/?page_id=12
Portland, Oregon sits on the Cascadia Subduction Zone and the United States Geologic Survey says that Oregon faces a 37% chance of a magnitude 8.0 or greater earthquake within the next 50 years. Our city is now making efforts to prepare. In collaboration with folks from Christchurch, SuSanA partner PHLUSH (Public Hygiene Lets Us Stay Human) developed the Christchurch Twin No-Mix Emergency Toilet, which city officials have endorsed.
www.portlandonline.com/oem/index.cfm?c=56765
Portland's vulnerability to earthquakes has created an opportunity for citizens to explore alternatives to the "technological lock-in" that comes with sewered infrastructure. And we are supporting ReCode Oregon, Cloacina.org , the NW Permaculture Convergence and other groups to bring about code change to make site-built composting toilets part of updated building and plumbing codes.
Carol McCreary
Public Hygiene Lets Us Stay Human (PHLUSH)
1240 W. Sims Way #59, Port Townsend, Washington 98368 USA

Toilet availability is a human right and well-designed sanitation systems restore health to our cities, our waters and our soils.
This message has attachments files.
Please log in or register to see it.
You need to login to reply
Re: Alternative sanitation solutions versus centralised sewerage system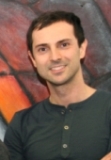 29 Nov 2011 21:24
#677
by

christian.rieck
Dear Carl and others,
Thanks for bringing up the example of long-term composting toilets. These clivus multrum seem to work well, to be well accepted and even appreciated by users of public toilets in the US as the one video on the website you mentioned in your first post suggests. So what kind of bottlenecks do you see why this technology has not picked up on a wide scale yet? Could more public awareness and a good (more agressive) sanitation marketing strategy really change the trend?

I agree with Emmanuelle that the Western countries have the potential to be trend setters for sanitation as they have done it (unintentially I guess) for the WC. In my opinion new solutions need to be more and at least equally convenient as flush toilets in order for the wider public to change technology. I am not sure if dry sanitation can really achieve this.

By the way I would like to mention that urine diversion toilets and composting toilets are not per se ecosan systems. They might as well dispose urine and faecal matter in safe way which can also be a sustainable solution (see eThekwini example - SuSanA case study).

Maybe the design challenge from Gate Foundation will bring up some brilliant ideas.

Cheers
Christian
GIZ Uganda
Enhanced Water Security and Sanitation (ENWASS)
Sanitation for Millions


This email address is being protected from spambots. You need JavaScript enabled to view it.
You need to login to reply
Re: Alternative sanitation solutions versus centralised sewerage system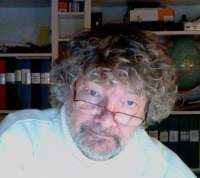 29 Nov 2011 22:55
#678
by

CompostEra
Thank you Christian,
Long Term Composting, the minute we challenged the WC&sewering technology made very powerful enemies -- not just corporations but associations of sewer&water companies throughout the world with the means of protecting their interest through billion dollar contracts with PR-companies like Edelman and Burson & Marstellar. Those worldwide Water&Sewer associations, already have damage control contracts to protect their members interests, like for example the campaign to dispose of sludge on farmland as the only cheap way of getting rid of toxic sludge. See and apologies for the poor technical quality in the beginning and also for the slightly not so relevant sound track with spook music

. But the message is very clear: any threats to the industry must be aware of the hidden obstacles that operate beneath the open market information but being backed by associate politicians, universities, journalists etc and operating in similar ways as the chemical industries promoting GMO-food and gaining legal victories all over the world clearly AGAINST the interest of consumers, organic farmers and ordinary citizens. Ecosan toilets are not yet perceived as a threat to this industry for as long as they keep outside the principal market or traditional and conventional WC & sewers.
So this is the reason why I think we have to be aware of reasons why alternatives to WC/sewers will always be sailing against both the wind and the current. Our best chance is to establish small niche markets until the technology becomes more known and accepted. Eventually the rising cost of sewers will topple the projects in communities outside the cities but we are not yet there. Google Jefferson county in Alabama declaring bankruptcy because of the cost of sewers.
I'm afraid I don't understand the distinction you make between urine diversion and composting systems and how they are not part of ECOSAN ? ... do you have links to something clarifying what you are referring to ?
I would also issue a note of warning about the Gates Foundation. They have been receiving huge amounts of proprietary information and so far chosen to ignore us. We have through several channels invited a dialogue without any response...
You need to login to reply
Re: Alternative sanitation solutions versus centralised sewerage system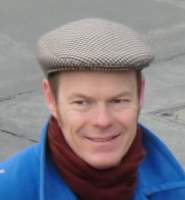 30 Nov 2011 09:09
#679
by

emmanuel
Dear all,

Carol, I am very happy for the action you describe but you give us examples where the need or the fear push people to dry toilets. My feeling is that we have to be attractive in dry toilets especialy in Europe. We are on a maket and we have to use the tools of the market. If the customer wants a dry toilet, he will have it. I am manufacturing Ecodomeo toilets and I am selling my toilets to customers because they want it. The architects and public administration in most of the cases try to dissuade them from setting up dry toilets, but if the customer want it, he will have it.
As actors of that sector, it is our job to create attractive products.
For the price, it is a real problem also because the number of product produced now is so small in front of flush toilets ones. But we know that if we have volume, we can realy reduce prices, divided by 3 or 4 the existing ones.
Christian, what is the design challenge from Gate foundation ? Can this program can help us in that way ?
The following user(s) like this post:
Carol McCreary
You need to login to reply
Re: Alternative sanitation solutions versus centralised sewerage system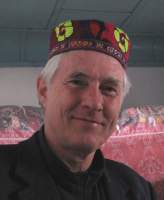 01 Dec 2011 08:28
#691
by

sjoerdnienhuys
There is a consensus about the need for sanitation and better sanitation. That is a wider concept that eco-sanitation. The quality of the installation (and lack of offensive smells) is key to the success of introduction. Clearly spelled out user procedures or handling, and training of children is alo crucial. After the Tsunami in India Tamil Nadu, European aid organisations build hundreds of ecosan toilets, but many did not like 'the system' and continues using the banana bush instead. Even local NGO's claimed that the people did not like 'the system'. After in-depth investigation it turned out that the donor organisations constructed only a minimum size core units, not plastered, with a cement floor and a timber clamp door. What the villagers wanted was a finished toilet-bathroom, and they did not care whether it was dry or wet or with one, two or three holes. They rejected 'the system' because it did not have a tiled floor or lower walls, or washable plastered and painted walls and sufficient space. Also they knew that there was a lot of money available from the Tsunami aid. While some people tiled the ecosan toilet, others bought a ceramic pour-flush pan and build awhole new toilet.
Sjoerd from The Netherlands.
Pronounce: 'Sured'
Some of my work on: www.nienhuys.info
for correspondence:

This email address is being protected from spambots. You need JavaScript enabled to view it.
You need to login to reply
Re: Alternative sanitation solutions versus centralised sewerage system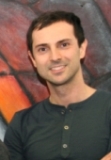 07 Dec 2011 20:49
#726
by

christian.rieck
Hi Emmanuel,
You can find a nice overview of the Gates toilet design challenge in this pdf
www.gatesfoundation.org/watersanitationh...toilet-challenge.pdf
. I am attaching it as well. The technologies range from biochar to microwave and solar technology. It all sounds quite complicated and technical, but whoever knows what comes out of it.
I also agree with sjoerd that the lack of offensive smells is key to the success of introduction of a new technology. Furthermore it should have at least the same level of comfort like a common flush toilet, otherwise the majority of users wont switch. Future will hopefully show some promising sanitation alternatives.
Cheers
Christian
GIZ Uganda
Enhanced Water Security and Sanitation (ENWASS)
Sanitation for Millions


This email address is being protected from spambots. You need JavaScript enabled to view it.
This message has an attachment file.
Please log in or register to see it.
The following user(s) like this post:
tmsinnovation
You need to login to reply
I manage the Decentralized Wastewater Management for Adaptation to Climate Change in Jordan (ACC Project) and previously coordinated the Climate-friendly sanitation services in peri-urban areas of Lusaka project in Zambia. My background is in Management, Economics and Information Systems.

Less

Posts: 162
Karma: 4
Likes received: 53
Re: Alternative sanitation solutions versus centralised sewerage system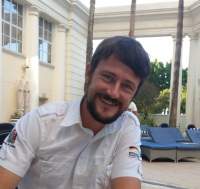 07 Dec 2011 21:05
#728
by

tmsinnovation
Hi Christian
Thanks for the pdf attachment. I find this idea particularly interesting due to reading I have done on biochar:
5. A community scale biochar production plant fed by human waste
Brian Von Herzen of the Climate Foundation and Professor Reginald Mitchell of Stanford University in Palo Alto, California, propose to design, build, and test a self contained
system that pyrolyzes (decomposes organic material at high temperatures without oxygen) human waste into a type of biological charcoal (biochar) that is used for carbon capture and storage. The system will be able to process two tons of human waste daily at a facility located in the slums of Nairobi.
Do you know anything further on this particular idea / proposition?
How much do you know about biochar and its many applications?
Kind regards
Trevor
Trevor Surridge
Decentralized Wastewater Management for Adaptation to Climate Change in Jordan (ACC Project)
Project Manager

Deutsche Gesellschaft für
Internationale Zusammenarbeit (GIZ) GmbH
Ministry of Water and Irrigation, Shmeisani,
Amman
Jordan

You need to login to reply
Time to create page: 0.347 seconds
DONATE HERE