Where can I find more information about the SuSanA working groups on the SuSanA website?
4213 views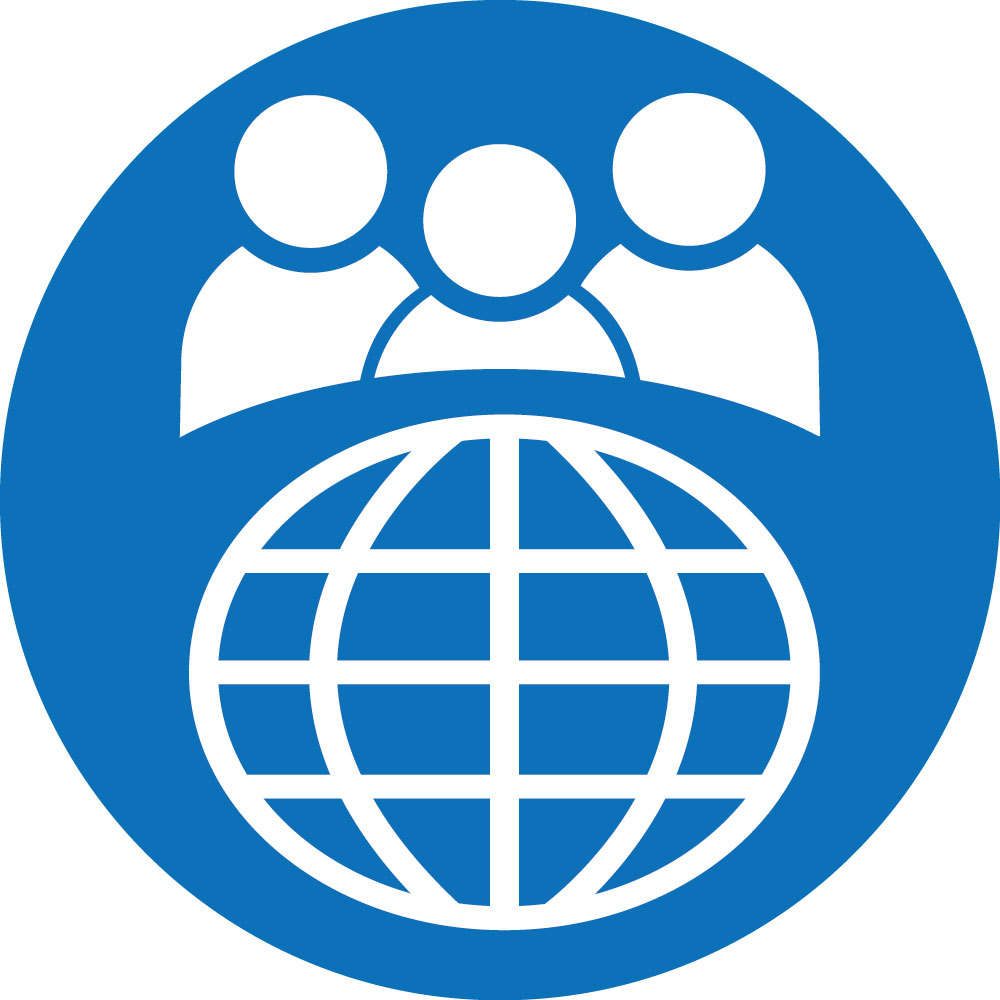 Re: Where can I find more information about the SuSanA working groups on the SuSanA website?
09 Oct 2020 05:09
#30950
by

Elisabeth
Hi Franziska,
Thanks a lot for this very informative update. I am just wondering how this information could also be made available on the SuSanA website? When I look there under "working group" I see only quite outdated information (some working groups have a section on "activities", see for example here: 
www.susana.org/en/working-groups/renewab...rgies-climate-change
).
Similarly, when I look on the discussion forum in the sub-category for working groups, I don't find much for some groups. E.g. for this one the last entry is from two years ago: 
forum.susana.org/55-wg-2-market-development
I know it's hard for the leads because they do their work as a volunteer capacity in addition to their day job. But perhaps the secretariat could support them so that there is one central place where lets say 3-4 times a year an update is posted about activities of the working group? The place could be the forum and then a link from the website's working group section is placed to the forum. 
Also in some instances it feels to me like the working groups are not really working groups but it's more about announcements on a particular topic (e.g. EAWAG announcing the work they do on CWIS, and then doing that in a "Working Group 6 meeting"). But also, how can something be a "working group" that has several thousand members? Perhaps the term "working group" is no longer appropriate and it should be called something like "thematic interest group". 
I think it's a hard job for the leads to provide leadership and to somehow encourage participation from their members. That's perhaps why quite a few of the working groups have the appearance of being dormant now and very little is heard from them in recent years.
Regards,
Elisabeth
You need to login to reply
Re: Where can I find more information about the SuSanA working groups on the SuSanA website?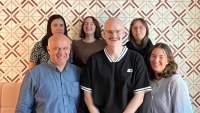 18 Sep 2020 19:25
#30808
by

secretariat
Dear Chaiwe,
In general, SuSanA members can participate in 13 thematic working groups (WG). They were established in 2007 in order to cover a variety of different thematic aspects of sanitation and to increase the understanding and knowledge exchange about these aspects. They provide a platform for experts and interested individuals to share and exchange their knowledge on specific aspects of sanitation.   
The WG leads are the "face" of a working group and experts and resource persons in a specific field of sustainable sanitation. A working group lead pushes forward issues of knowledge management, experience exchange and brainstorming on how to fill sectoral gaps. Within the SuSanA community this is done mainly via the SuSanA discussion forum or at meetings, webinars or conferences.  
Each of the working groups has a list of
top-10 key documents for the benefit of newcomers
. These Top-10 key documents are linked to from the WG page and pinned to the top of each
WG category
in the Forum  
A special feature of each WG are the
factsheets
. What makes these factsheets special is that they are multi-authored by people from different organisations. The factsheets are usually developed in a long process involving many discussions and review loops which were mostly carried out in public, e.g. at
working group meetings
, with the
working group mailing lists 
or in the discussion forum  
An overview of recent processes and outcomes of the working groups are listed below:*  
WG1
 started to update its Working Group Factsheet in August 2019 and is about to finalize. The process for updating the factsheet usually takes some time due to ist participatory nature (see call for input
here
) and multiple review and feedback rounds. During the 30th SuSanA Meeting, the final draft as well as graphics for the fact sheet presented and the floor be opened for feedback and discussions. The final document will be published soon.  
WG 2
 organised a sessions during the 30th SuSanA Meeting about with the topic "Exploring blended financing models for accelerating Sanitation progress towards 2030", in which questions like "What are people's experiences of these to date?",  "What role can our organisations play?", "What are some of the advantages and risks of these approaches?" and  "How can organisations and actors collaborate?" were addressed. The recordings can be found
here
.  
WG 3
 has published an updated factsheet, which can be found
here
: Furthermore, a number of discussions in the discussion forum was started by members of the WG 3.  
WG 4
did convene a meeting at AfWA conference in February this year – including the launch of a brand new sanitation board game RECLAIM. All presentations are
here
.
WG 5
is always keen on exchanging about business models and tools that can enable the implementation of resource recovery from sanitation, see for example the
outcome of their latest meeting
last year.   
WG 6
 organised a session during the 30th SuSanA meeting about the topic "New developments & research findings in urban sanitation& FSM", to which the recording can be accessed
here
. Furthermore, the working group has been active in the field of CWIS – Citywide Inclusive Sanitation and discussed about this in a number of threads in the SuSanA Discussion Forum
·       
Launch of the video series "Towards Citywide Inclusive Sanitation"
(11 Nov 2019)
·       
CWIS Draft Principles and Framing - Feedback and Suggestions
(14 Jan2020)
·       
New online course on Citywide Inclusive Sanitation
(#CWIS) (25 May 2020)
Last but not least, a publication named Sanitation Journey will be published soon (stay tuned;)  
WG7
 was responsible for publishing an extra thematic newsletter on MHM, which can be accessed
here
. Furthermore, the new SuSanA publication "
Menstrual Hygiene Management: Relevant, Intersectoral and on the Rise
" was recently published and introduced during the 30
th
SuSanA Meeting (
recording
).  
WG 8
– The "
emergency version
" of the compendium of sanitation technogies, also called EmerSan Compendium, benefited from input
and expertise oft he WG8 members. It has been release das online platform, hosted by SuSanA and the WASH Cluster.
https://www.emersan-compendium.org/en/
. A monthly newsletter is also underway as a result of a
WG 8 member survey
, the idea can be commented
here
WG 9
leads are not so much the writers, moremovie-makers – see for example the latest blockbuster of WG lead Jack Sim here
https://mrtoiletfilm.com/
WG 10
 has already initiated the sustainability discussion some years ago with regard to O&M (by including "and sustainable
services" in ist name), which is now also being continued within the WASH systems discussion, and e.g. the Sustainable Services Initiative (SSI). The event summary from a co-convenedWorld Water Week at Home event together with RWSN, SSI, RWSN and Borda is now
available in
English
,
French
, and
Spanish
.  
WG 11
is also currently working on a new factsheet –stay tuned!  
WG12
held a meeting at SWWW last year, see the outcomes
here  
WG 13
also held a
session on hand hygiene
during the 30th SuSanA meeting – a follow up documentation from this session is underway.  
In addition, there are also 
WG cross-cutting activities
, for example the latest SuSanA discussion paper on WASH & Health "
Prevention is the Best Medicine  - WASH in Times of COVID-19"
, where almost all WG leads contributed and many more, see
here
.  
*We are pretty sure, we forgot a lot of activities here, so this is also an invitation to the WG leads to add here:)   
Kind regards,
Franziska & Finn
The following user(s) like this post:
Elisabeth
You need to login to reply
Re: Where can I find more information about the SuSanA working groups on the SuSanA website?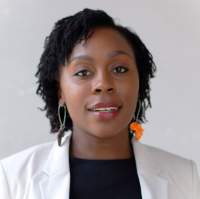 24 Aug 2020 22:32
#30578
by

Chaiwe
Hi Elisabeth,
I am glad to see this thread at a time when I have been very curious about the work and relevance of the SuSanA Working Groups (WGs). The link shared is also very helpful.
Specifically these points: 
New members of working groups should contact the respective working group lead to introduce themselves and to get active in the working group. On each working group´s main page, you can find the working group leads of each group, their photos and a short video to highlight some of the relevant issues. You can also start taking part in the discussions of the working group in the  discussion forum .

How do I contact the working groups?
On each working group´s main page, you can find the group´s lead and co-lead with e-mail addresses and their photo.
It would also be great to hear more about some of the notable outcomes of the WGs generally, any info on that? I am certain this information might also be beneficial to other forum users.
Chaiwe
SuSanA Forum Moderator
Skat Foundation (With financial support by GIZ and SIRWASH up to November 2023)

Chaiwe Mushauko-Sanderse BSc. NRM, MPH
Independent consultant located in Lusaka, Zambia
Emails:

This email address is being protected from spambots. You need JavaScript enabled to view it.

,

This email address is being protected from spambots. You need JavaScript enabled to view it.



LinkedIn: www.linkedin.com/in/chaiwe-mushauko-sanderse-21709129/
Twitter: @ChaiweSanderse


You need to login to reply
Where can I find more information about the SuSanA working groups on the SuSanA website?
05 Sep 2017 12:04
#22551
by

Elisabeth
Where can I find more information about the SuSanA working groups on the SuSanA website?
A complete description of the 13 working groups of SuSanA is available here on the SuSanA website:
www.susana.org/en/working-groups/overview
The following user(s) like this post:
Chaiwe
You need to login to reply
Time to create page: 1.029 seconds
DONATE HERE