Flushless toilets in Australia - getting more common?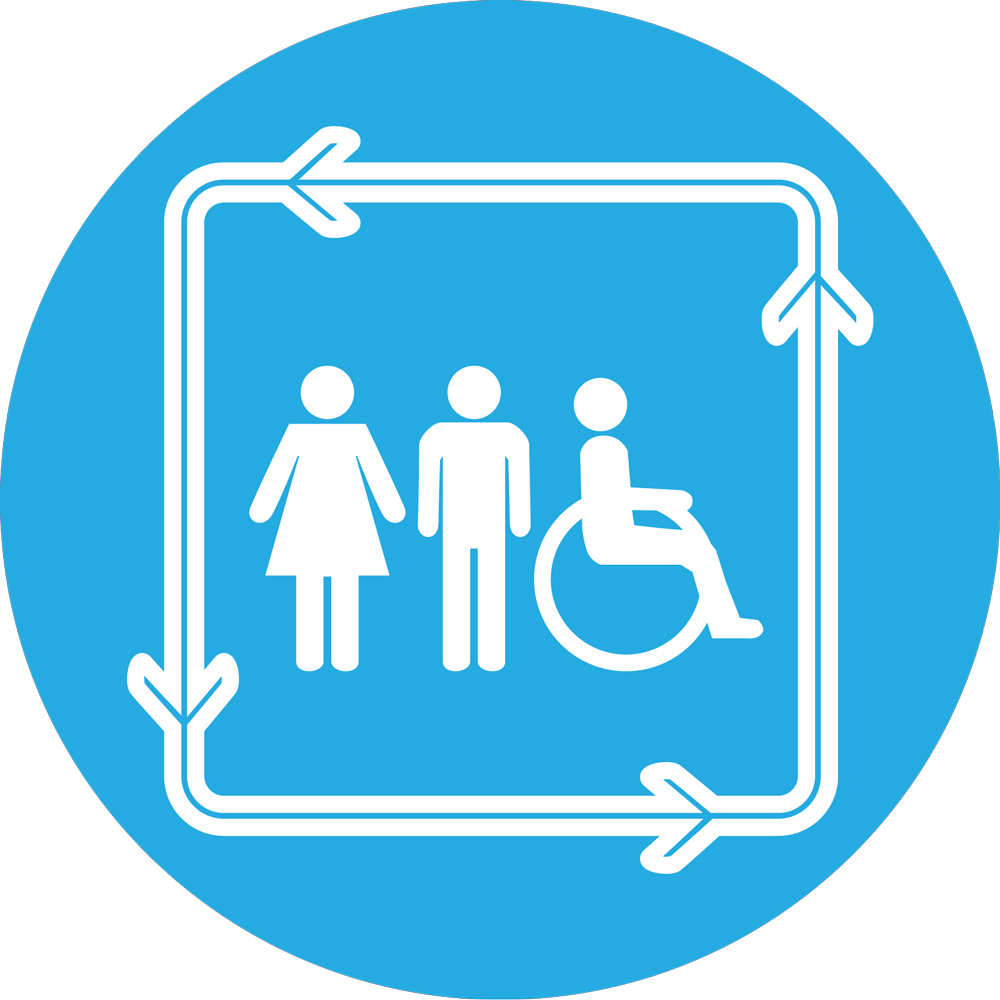 Re: Flushless toilets in Australia
16 Jul 2018 11:57
#25617
by

hester
Totally agree on the need of using waterless toilets - congratulations to Australia for championing this!
You need to login to reply
Re: Flushless toilets in Australia
06 Aug 2018 05:22
#25790
by

muench
Dear Ross,
(I have moved your post out of the other thread into this dedicated new thread)
Could you please give us more details about this statement of yours:
Thankfully here in developed Australia people are walking away from flushing toilets where it is possible. 20 units a week last year.
?
I've lived on an off in Brisbane since 1994; recently returned in January of this year. I have the feeling that the trend to composting toilets is actually weaker now than it was 20 years ago. It's only a feeling though so I'd be very keen to hear the facts from you. The reason why I say this is because when I first got to Brisbane in 1994 I was really impressed with how many flushless composting toilets I saw in national parks or along highway rest stops. But nowadays it seems to me that most of them have been replaced with "hybrid toilets" which have a small flush and then some kind of septic tank or wet composting type arrangement. (I am actually not quite sure how these hybrid toilets work.) But I got the impression that the completely dry flushless toilets have fallen out of favor for the public toilet situations.
Even when I looked into eco-resorts in the rainforest (Daintree area in Far North Queensland) none of them said on their websites that they have composting toilets. The only eco part they had is maybe solar panels for power and rainwater harvesting but the toilets were just conventional flush toilets which disappointed me.
I looked on your website to try and see who your clients mainly are or how many compost toilets you have sold in the last few years but didn't find that kind of information:
bowenarrow.co/
By the way, would you like to comment on the thread here about the amazing public toilets in Australia?:
forum.susana.org/170-shared-toilets-comm...agement-in-australia
Would be interesting to hear your opinion there as well.
Regards,
Elisabeth
---
Head moderator of this discussion forum
(Funded via consultancy contract with Skat Foundation funded by WSSCC)

Dr. Elisabeth von Muench
Independent consultant located in Brisbane, Australia


This email address is being protected from spambots. You need JavaScript enabled to view it.

Twitter: @EvMuench
Sanitation Wikipedia project leader: en.wikipedia.org/wiki/Wikipedia:WikiProject_Sanitation
My Wikipedia user profile: en.wikipedia.org/wiki/User:EMsmile

You need to login to reply
Re: Flushless toilets in Australia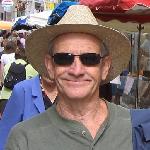 08 Aug 2018 02:34
#25803
by

bowenarrow
Hi Elisabeth.
In places like Brisbane, Composting Toilets are likely to diminish as the spread of water and sewer mains spreads throughout the area where Composting toilets, Septic and Spray Irrigation systems once flourished. Sad but true. Without any large scale reuse programs being put in place it will be always the case.
The situation is very different outside the city and in the country. As a Manufacturer since 1979 of Composting Toilet components I have seen the growth continue on an upwards trend and now have difficulty in keeping stock. I manufacture for the Industry as well as selling components direct to the public and it is this contact with real users that gives me the view that many people are forced into the flushing toilets scene because of Regulatory requirements.
In the last 10 years I have observed the desire by many to just want to go "off grid" for various reasons, driven I believe by the Solar PV uptake, which is bringing people into contact with the alternative sanitation options. This may explain why I have been approached by 3 new entrants into the Composting Toilet Industry to make components for them this year.
Until we start to look at ways to collect our urine and faeces for re-use as fertilizer, like many other Countries around the world our Oceans will continue to be drip fed sewerage. While ever we ignore what happens to our "waste" we ignore huge economic benefits of reuse.
Regards Ross
The following user(s) like this post:
Carol McCreary
You need to login to reply
Re: Flushless toilets in Australia
08 Aug 2018 06:39
#25810
by

muench
Hi Ross,
It's not just Brisbane that I was talking about, even the more "non urban" situations that I have travelled to on weekends or holidays don't seem to have composting toilets anymore, e.g. like I said resorts and public toilets in the rainforst in the Daintree region but also e.g. public toilets in Lamington Park (OK these are both rainforest locations, perhaps there is ample rainfall there and hence less of a need).
Maybe Queensland is also a bit behind. Are other states more into composting toilets? How about Tasmania or Victoria perhaps? Could you give an indication where in Australia you are successful with selling composting toilets or parts?
How about any of the Aboriginal communities? One would think composting toilets could be suitable there (sometimes very dry conditions) but I was told it's all flush toilets there in order to not give the impression that the government is providing second class toilets to Aboriginal people. (sad)
See here:
Delivering WASH in Australia's remote Aboriginal Communities: Cultural and historical context that affects uptake, behaviour and change
Nina Hall (University of Queensland)
www.dropbox.com/s/dxzvcbtzsi63e4q/D3_Nina%20Hall.pdf?dl=0
(link found from here:
washfutures.com/conference-resources/
)
Elisabeth
---
Head moderator of this discussion forum
(Funded via consultancy contract with Skat Foundation funded by WSSCC)

Dr. Elisabeth von Muench
Independent consultant located in Brisbane, Australia


This email address is being protected from spambots. You need JavaScript enabled to view it.

Twitter: @EvMuench
Sanitation Wikipedia project leader: en.wikipedia.org/wiki/Wikipedia:WikiProject_Sanitation
My Wikipedia user profile: en.wikipedia.org/wiki/User:EMsmile

You need to login to reply
Re: Flushless toilets in Australia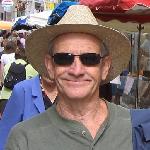 08 Aug 2018 08:59
#25811
by

bowenarrow
Elisabeth the bulk of my sales are to Nature Loo in Brisbane but of course they are distributing all over Australia. My direct sales are predominantly Queensland and Northern NSW ( Sunshine Coast Hinterland and Byron/Lismore areas) but again spread all over the Country despite high transport costs. In determining choice of system, (wet versus dry) I feel cost has a large bearing.
Some years ago I sold quite a few to a NGO dealing in aboriginal matters but I agree with you that there seems to be a push towards flushing toilets not only for political reasons but also by larger Engineering Companies dealing with conventional treatment works that have long standing connections to Governments. In regard to Dr Nina Hall's contribution, I see no reason that water wash facilities should not be introduced, but to ignore composting toilets is not really considering all options.
On a separate note I am also fielding many enquiries from Mobile Home and Boat owners who are having bad experiences with chemical toilets, which helps me to feel that the tide has turned.
Ross
The following user(s) like this post:
muench
You need to login to reply
Re: Flushless toilets in Australia
15 Aug 2018 14:09
#25875
by

mutua
May you share experience on how these flushless toilets may be used at a large scale in an urban setting and especially from the point of view of public sector management ? How accessible would they be in terms of cost and acquisition by an interested individual ?
You need to login to reply
Re: Flushless toilets in Australia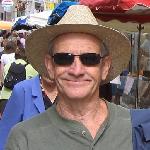 17 Aug 2018 06:38
#25894
by

bowenarrow
The increased use measurement Is meant as an indication of how individuals are responding to dry sanitation not a move by the Regulators in that direction. The take up of Solar Home PV systems, an the unpopular use of coal has sparked a real interest in all "Off Grid " systems, in Australia, from collection of rainwater, alternate energies, to alternatives to flushing toilets. Much of the interest I have noted relates to collection and reuse of solids and the separation of urine at the source to allow reuse of this valuable commodity. Large scale will not occur until such times as a recognition of value for re-use, is arrived at by Regulators, and in my mind this is an easier prospect in developing areas. Certainly I cannot see large scale movement away from existing water driven systems in established areas for various reasons, but this should not be seen as a model we follow, if for the value in $$ terms of the material alone.
My observations are from a low base point but the fact is there that many people want to see a change.
Ross
You need to login to reply
Re: Flushless toilets in Australia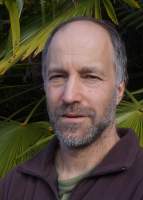 06 Sep 2018 07:29
#26031
by

goeco
Well, in terms of an urban setting where there is little vegetation and lots of roof area, sewage (blackwater plus greywater) is probably best conveyed to a treatment plant.

Where there is water, land and vegetation available, non-polluting on-site treatment can be achieved for combined blackwater and greywater at low cost. Perhaps the reason why many people choose flushless toilets is that they think wastewater treatment will be expensive?

I suppose I think of wastewater as something inevitable where people live. Having flushless toilets means there are two systems to maintain, unless they discharge to the street. Here in NZ composting toilets are mostly only used in remote wilderness areas that are serviced for the users. The luxury of having a flush toilet inside ones home is hard to beat...

Unless there is a shortage of water, surely people will always prefer to flush and forget?

cheers
Dean
You need to login to reply
Re: Flushless toilets in Australia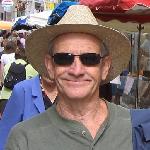 08 Sep 2018 21:19
#26052
by

bowenarrow
"Unless there is a shortage of water, surely people will always prefer to flush and forget?"

Sad but true Dean.
Ross
You need to login to reply
Re: Flushless toilets in Australia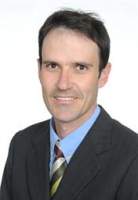 02 Nov 2018 22:48
#26390
by

Evan1977
Hi Ross, I'm an optimist in this regard (changing peoples' minds about flush toilets). I've made it my mission to design and build a UDDT that will have the same 'user experience' as a flush toilet. Almost everyone I've discussed it with (family, friends and acquaintances) agree it's a good idea, despite their sensibilities being mildly offended. Because this project is not related to my full-time job, I'll be doing it in the form of a postgrad project. I'm a South African working as an expat in Swaziland (now called Eswatini).

Evan
---
Designing a UDDT that my mom would like
You need to login to reply
Re: Flushless toilets in Australia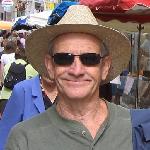 02 Nov 2018 23:49
#26391
by

bowenarrow
Good to see some work being done in this area, Evan. Please keep us informed regarding your work and let me know if I can help.
Regards Ross
You need to login to reply
Re: Flushless toilets in Australia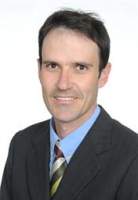 19 Nov 2018 16:18
#26504
by

Evan1977
Will do Ross, thanks

! Seeing university early next week to discuss proposal. Will message you privately from here on... Evan
---
Designing a UDDT that my mom would like
You need to login to reply
Time to create page: 0.357 seconds