Blog Post - Integrating Fecal Sludge and Solid Waste Treatment
358 views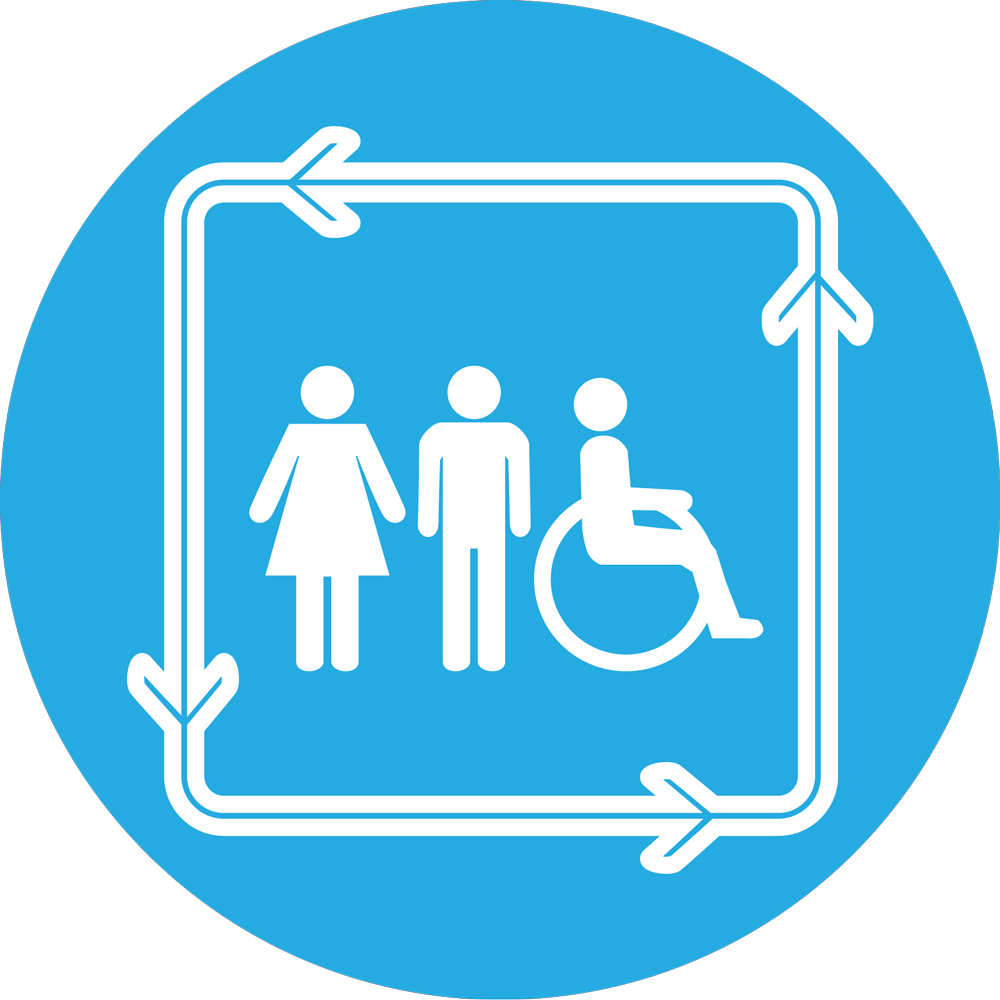 Blog Post - Integrating Fecal Sludge and Solid Waste Treatment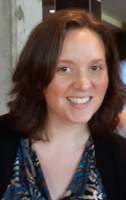 03 Mar 2020 20:00
#29159
by

kimmee22
Hello everyone!
Last week colleague Eline Bakker and i posted on IRCWASH's blog about why the sanitation sector should begin including solid waste management in its purview.
Check out our post and let us know if you have worked in a similar type of integration!
What the Shit is the WASH Sector Doing about Waste?
--
NYU BS '08 | NYU MPA '10 | IWC/UQ MIWM '16
Sanitation Services Consultant & Edutainer
Founder, FLUSH LLC
You need to login to reply
Re: Blog Post - Integrating Fecal Sludge and Solid Waste Treatment
27 Mar 2020 05:03
#29362
by

Elisabeth
Hi Kim,
I totally agree with you. I have copied below some information from your blog to give it more attention:
We think it's time for WASH-sector sanitation programmes to include solid waste management components, and here are 7 reasons why. Let's (dumpster) dive right in:

1. Waste that isn't managed is dumped.
2. Waste complicates sewage
3. When poorly managed, all waste is a public health concern
4. Waste can pollute our water
5. Waste collection work isn't sexy, but someone must do it
6. A waste management service has a lot in common with that of faecal waste
7. Integrating both wastes can create financial returns

So, what's next?
We have listed our 7 reasons why the WASH sector should integrate solid waste management into programming, and now we are looking for solutions. We want to get informed on management and financing models, within or outside of the sector and especially where one service offsets costs for the other. Once we can gather this information, we can share with everyone in another post.
I have no solutions but I think terminology is important. We should always stress that sanitation does include solid waste management (this is correctly described in the Wikipedia article on sanitation:
en.wikipedia.org/wiki/Sanitation#Definition
)
However, the term "WASH" doesn't really make that connection. It makes you think mainly of water and washing. Is there anything we can do about that? Probably nobody wants a new acronym at this stage, but if we could have a new one, what could it be?
Secondly, the term "sanitation worker" was recently narrowly defined by a landmark report by Worldbank to
exclude
solid waste collection. I think that is a mistake and have written about it here:
forum.susana.org/sanitation-workers/2379...pedia-articles#29290
If you have an opinion about this, please join into the discussion in the other thread.
Greetings,
Elisabeth
Head moderator of this discussion forum
(Funded via consultancy contract with Skat Foundation funded by WSSCC)

Dr. Elisabeth von Muench
Independent consultant located in Brisbane, Australia


This email address is being protected from spambots. You need JavaScript enabled to view it.

Twitter: @EvMuench
Sanitation Wikipedia project leader: en.wikipedia.org/wiki/Wikipedia:WikiProject_Sanitation
My Wikipedia user profile: en.wikipedia.org/wiki/User:EMsmile

The following user(s) like this post:
kimmee22
You need to login to reply
Re: Blog Post - Integrating Fecal Sludge and Solid Waste Treatment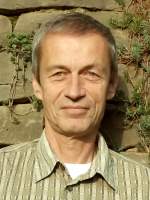 29 Mar 2020 18:27
#29374
by

Heiner
Dear all,
if you press the button"resource recovery" here in this forum you will find a poor visited category. To me it is understandable because the sanitation question (just WASH) is dominating here due to the qualification and work of the members.
But to a farmer like me the raised question is very important right now and in the long run. But I failed already here in Germany when I was involved in dicussions about the future of agriculture and how to close the loop. In a final statement after one of those discussions it was written down: "the question of reusing (fecal) sludge is too big to be answered by the agriculture section. We need an intersectional nationwide approach...."
When I scroll through this forum I am quite happy to see there colleagues in India, Australia, China and many small countries who working on this topic. In central europe legal frame in most countries will not allow quick progress.
I think it was the artist Hundertwasser who said: "There is noch such thing like waste in nature!"
But mankind was and is able to produce plenty of waste (non degradable), mix it all up, and start to burn or dispose it. It is a shame but a fact.
It is a very long way to change attitudes and here I find the people who start. During the last two years I looked after a little aquaponic demonstration plant here. We had lots of school kids there and I showed them the nutrient cycle in my little "farm-box". And I always ended with the question: why don't we do it with our leftovers? And only very few were upset about my question.
Last month I visited the place and a new school garden right next to it. And what I found was a UDDT. Made me happy!
On the one hand we don't have the time for slow progress on the other hand it simply takes time. I hope the speed comes from other countries

Back to the started question: I think the WASH sector is well aware of the "waste" question but it needs the demanding (asking) agriculture section which could prevent disposal and burning. This demand raises slowly. Some minerals become short and due to the climate change discussions there is always the wish to increase the humus in the soil, to raise the c-level.
Organic farmers are always proud when they tell you they use the dung of their livestock for manure. Ask them what they will do if people become vegan? I tell you it is funny to watch their faces

So I think we need more discussions in the public and very much in the agriculture section. And WASH should not be shy and look for the contact and make the offers. Though Corona won't make it easier.....
Good luck!!!
And the WASH sector can make a good offer to us farmers.
Heiner, the old farmer.....
You need to login to reply
Re: Blog Post - Integrating Fecal Sludge and Solid Waste Treatment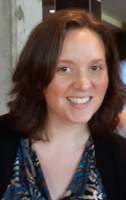 03 Apr 2020 20:44
#29419
by

kimmee22
Thanks, Elisabeth. 

I think one of the interesting things I've experienced in talking to people who are not in WASH or who work primarily in solid waste is that they don't initially view that the term "sanitation" includes human waste. I interpret that to often mean that the WASH sector has not championed and made very clear that the term sanitation includes solid AND fecal waste enough beyond the sector. On the flipside, I hear a lot of conversations in the sanitation communities about fecal waste - not so much talk (until a little more now, and with orgs integrating them like WASTE and Sanergy) about also addressing solid waste. And I think you're right - the sanitation worker definition excluding solid waste collection is a mistake and makes it harder to see the connection between the two different worlds.

I think that a new acronym could be painful. What would be better (although more work probably) is making sure sanitation sector programs emphasize that if they're working on the fecal waste part of sanitation that they're not addressing the entirety of the sanitation terminology.
--
NYU BS '08 | NYU MPA '10 | IWC/UQ MIWM '16
Sanitation Services Consultant & Edutainer
Founder, FLUSH LLC
You need to login to reply
Re: Blog Post - Integrating Fecal Sludge and Solid Waste Treatment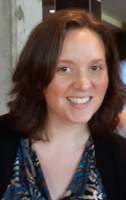 03 Apr 2020 20:51
#29420
by

kimmee22
Thank you for your great insight, Heiner! It's really great to hear about your work in agriculture. What else would the agriculture section say to the WASH sector about their related demands and needs? And what kind of offers should WASH be making to farmers to help you with your work?
I very much advocate for the integration of sanitation with other sectors. I wrote another blog post about that recently -
https://washfunders.org/lets-connect-sanitation-to-the-rest-of-development/
- and use data as a way to improve the conversations between the sectors. Are there other things that would help integration, do you think?
Moderator's addition
: See the thread about the other blog mentioned by Kimberley
here
--
NYU BS '08 | NYU MPA '10 | IWC/UQ MIWM '16
Sanitation Services Consultant & Edutainer
Founder, FLUSH LLC
You need to login to reply
Re: Blog Post - Integrating Fecal Sludge and Solid Waste Treatment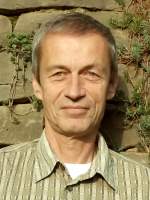 07 Apr 2020 18:04
#29481
by

Heiner
Hi Kim,
a longer post I wrote yesterday got lost since I left the forum by accident....
To repeat it in very few words:
every region in the world has different answers. Depending on climate, WASH standards, infrastructure a.s.o. There is a huge difference between rural communities and megacities
in general agriculture needs the nutrients and the water back. The time for wasting potable water for wc's is over
in some areas/countries farmers can pay money for these resources if they meet standards for production (pathogens, heavy metals and other limiting things)
in other areas/countries authorities and foundations must help
the headline is: closing the loop for ecological and productive reasons. One way production and resource wasting is not at all in line with the sdgs.
These points we must discuss and spread into public wherever we are. With who you start to talk in your country and ask for more resources for your work I really don't know.
Good luck anyway,
Heiner  
Heiner, the old farmer.....
You need to login to reply
Time to create page: 0.364 seconds