No evidence that this sanitation programme in rural Odisha prevented diarrhoea, soil-transmitted helminth infection, or child malnutrition (study led by Emory University)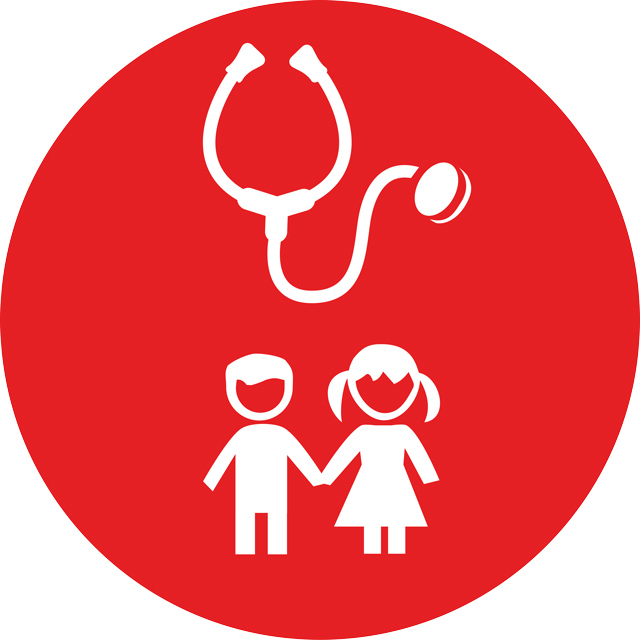 Re: New Lancet study concludes no assumed improvement from TSC (Total Sanitation Campaign, in Odisha, India)
28 Aug 2015 16:21
#14716
by

muench
Dear all,
This has been an interesting thread which is closely related to another thread called:
"The elusive effect of water and sanitation on the global burden of disease":
forum.susana.org/forum/categories/26-hea...al-burden-of-disease
(one could even think about merging the two threads but maybe it's better to keep this one separate as it started off with a very specific piece of research in Orissa - I have adjusted the thread title to make it clear what the starting point of the thread was)
I was brought back to this thread today by seeing another publication coming out from the same research team:
www.3ieimpact.org/evidence/policy-briefs...evidence-from-india/
Does building more toilets stop the spread of disease? Impact evidence from India

A 3ie-funded impact evaluation research team used a cluster-randomised controlled trial to evaluate the government's Total Sanitation Campaign in Odisha, India to see if latrine coverage did indeed reduce exposure to disease. The intervention mobilised households in villages characterised by high levels of open defecation to build and use latrines. The study was conducted between May 2010 and December 2013, involving more than 50,000 individuals in 100 villages.

Key policy messages

The study results show that the assumption that more latrines will reduce exposure to faecal pathogens, and therefore disease, does not necessarily hold true.
During the study period, latrine coverage in the intervention villages increased from 9 per cent of households to 63 per cent, compared to an increase from 8 per cent to 12 per cent in the control villages.

The increase in latrine coverage did not prevent diarrhoea or reduce soil-transmitted helminth infection in the intervention villages. The seven-day prevalence of reported diarrhoea in children younger than 5 years was 8.8 percent in the intervention group and 9.1 percent in the control group.
This research was also co-funded by the Bill & Melinda Gates Foundation and you find it here in our project database together with some links:
www.susana.org/en/resources/projects?sea...+improved+sanitation
One of the links takes you to the SuSanA library entry for this project:
www.susana.org/en/resources/library/details/2235
Here you find a presentation from January which I find useful and easy to read:
This attachment is hidden for guests.
Please log in or register to see it.
Two very important slides towards the end: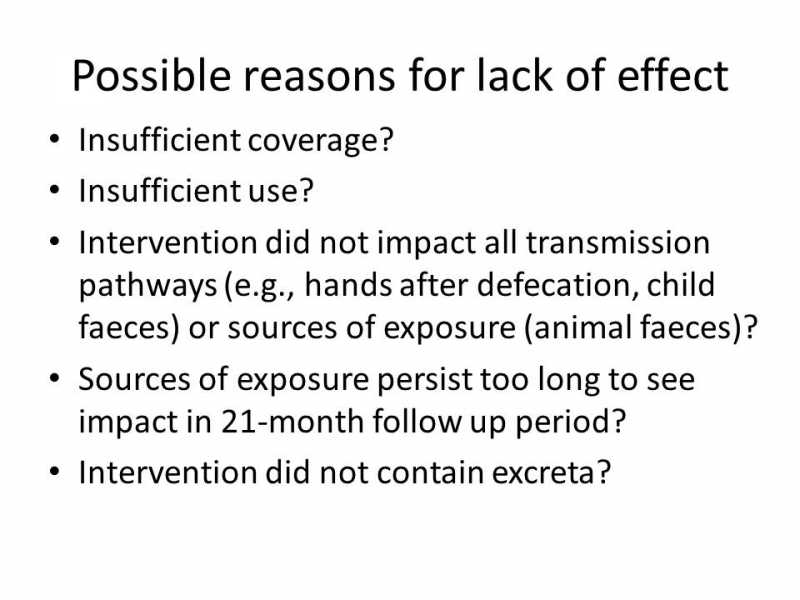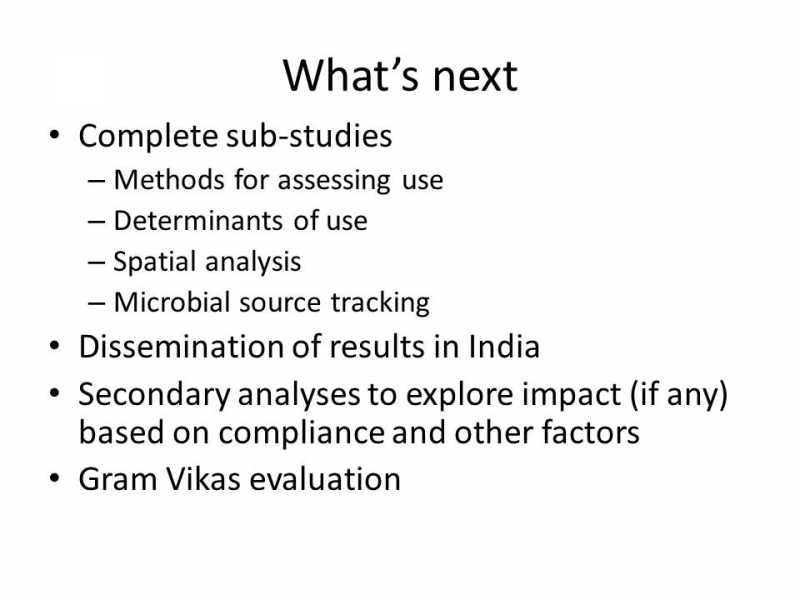 As the Gates grant still goes until 2017 (and perhaps they have more funding from other sources, too), it will be very interesting to see what else is discovered there. Wondering what is meant with "Gram Vikas evaluation"? Gram Vikas is explained here:
en.wikipedia.org/wiki/Gram_Vikas
**
In a way, it is (in hindsight) not really so surprising that just building toilets alone (even if they are used consistently, which they may not), is insufficient to have much of an impact on health indicators.* I guess it should always be coupled with other hygiene measures (e.g. handwashing, dealing with animal faeces in the sourroundings) as well, and probably also with mass deworming.
Kind regards,
Elisabeth
* Makes me think of Peter Harvey's question at the WEDC conference to the audience at his keynote: "Even if it was proven that having a toilet has no health benefits whatsoever, would you give up your toilet tomorrow?" - No!
** "Gram Vikas is an Indian non-governmental organization based in Orissa, and founded in 1979.[1] It uses common concerns for water and sanitation to unite and empower rural communities, including adivasi communities."
---
Community manager and chief moderator of this forum via SEI project ( www.susana.org/en/resources/projects/details/127 )

Dr. Elisabeth von Muench
Independent consultant in Brisbane, Australia


This email address is being protected from spambots. You need JavaScript enabled to view it.

Twitter: @EvMuench
Sanitation Wikipedia project leader: en.wikipedia.org/wiki/Wikipedia:WikiProject_Sanitation
E-mail me to get involved:

This email address is being protected from spambots. You need JavaScript enabled to view it.



You need to login to reply
Re: No evidence that this sanitation programme in rural Odisha prevented diarrhoea, soil-transmitted helminth infection, or child malnutrition (study led by Emory University)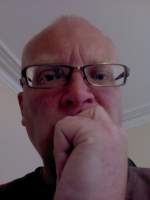 28 Aug 2015 16:38
#14718
by

joeturner
Wow.
I'm not sure this is saying much that the other report didn't say, but it is quite shocking that the presence of latrines has no particular effect on the diarrhea and helminth infection - even when latrines coverage changed from 9 to 63% of households.
With that big an engineering intervention, one would have expected
some
measurable change.

You need to login to reply
Time to create page: 1.286 seconds