Key documents for the sub-category in inclusive programming
4410 views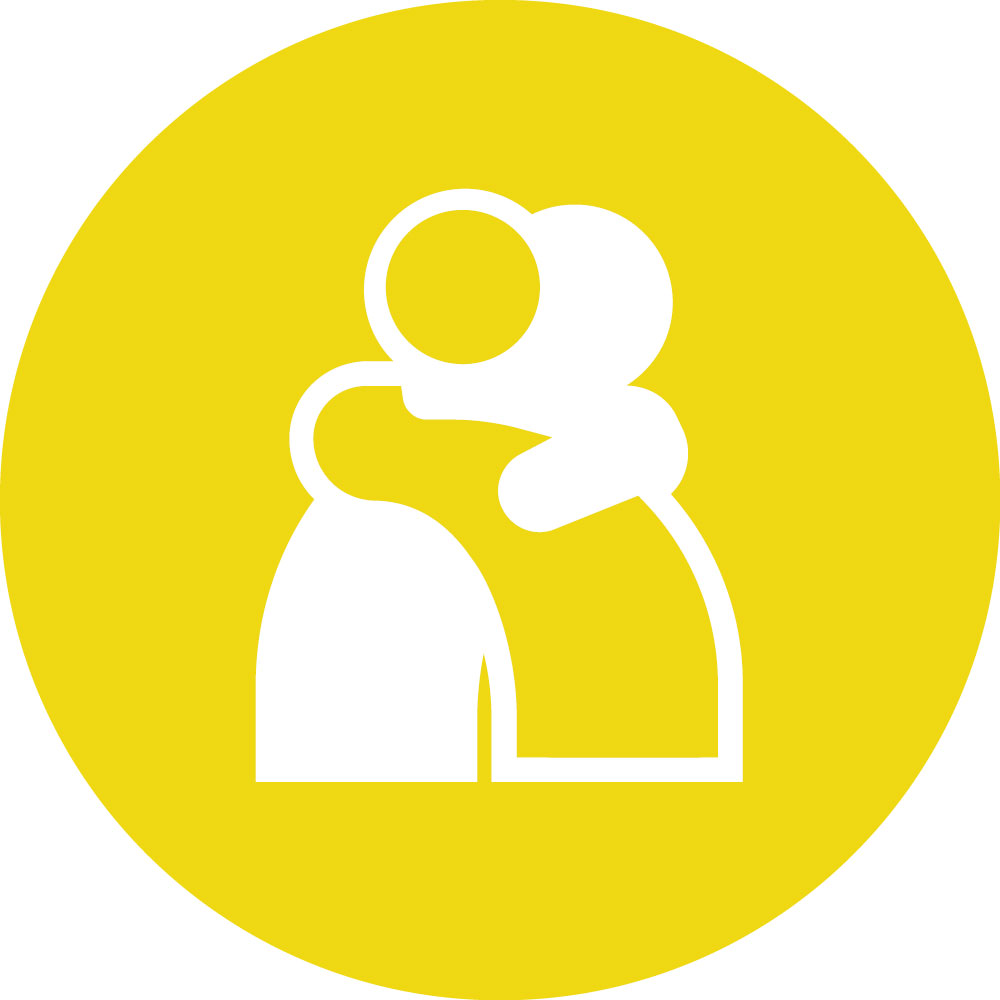 Key documents for the sub-category in inclusive programming
20 Feb 2020 03:25
#29065
by

Elisabeth
This is the new thread for the key documents of the sub-category on inclusive programming This post contains key documents recommended for people who are new to this thematic area.
Recommended top five documents in reverse chronological order:
(1)
Water Supply & Sanitation Collaborative Council. (2019).
'Equality and Non-Discrimination Handbook for CLTS Facilitators'
. Geneva, Switzerland
www.wsscc.org/resources-feed/equality-an...r-clts-facilitators/
The Equality and Non-discrimination (EQND) and Community-led Total Sanitation (CLTS) Handbook provides practical guidance for ensuring that behaviour change interventions leave no one behind. Drawing on experience from across the sector, this handbook is specifically targeted towards those implementing or supervising CLTS interventions at the community level. Key features include a summary of EQND principles, step-by-step guidance on applying these principles during pre-triggering, triggering meetings, and post-triggering follow-up visits, as well as annexes with practical tools, templates, and resources.
(2)
Kohlitz, J., Carrard, N. and Willetts, J. (2019)
'Support mechanisms to strengthen equality and non-discrimination (EQND) in rural sanitation (Part 2 of 2)'
, Frontiers of CLTS: Innovations and Insights 13, Brighton: IDS
www.communityledtotalsanitation.org/reso...-discrimination-eqnd
Achievement of adequate and equitable access to sanitation for all, and an end to open defecation, requires that special attention is given toward disadvantaged groups. It has become apparent that the benefits of conventional rural sanitation programming and service delivery are often not spread equally, and risk leaving disadvantaged groups behind. This issue of Frontiers of CLTS examines the potential of support mechanisms designed to help disadvantaged groups access and use hygienic toilets in driving more equitable rural sanitation outcomes. It covers the latest thinking on the opportunities and challenges of support mechanisms and explores what works remains to be done. In this issue, we use a broad definition of 'support' for creating equitable outcomes.
(3)
House, S., Cavill, S. and Ferron, S. (2017)
'Equality and non-discrimination (EQND) in sanitation programmes at scale', Part 1 of 2
, Frontiers of CLTS: Innovations and Insights 10, Brighton: IDS
www.communityledtotalsanitation.org/reso...grammes-scale-part-1
A well-facilitated Community-Led Total Sanitation (CLTS) programme that pro-actively considers and involves people who might be disadvantaged has been shown to have many benefits. A lack of this can and will often have negative impacts and make programmes and ODF unsustainable. This issue of Frontiers of CLTS looks at who should be considered potentially disadvantaged, how they can effectively participate and what may be needed to address diverse needs in order to make processes and outcomes sustainable and inclusive. It explores the challenges that may occur and concludes with suggested good practices that will strengthen the processes to the benefit of all.
(4)
Water Supply & Sanitation Collaborative Council. (2015)
'Leave No One Behind: Voices of Women, Adolescent Girls, Elderly and Disabled People, and Sanitation Workers'.
Geneva, Switzerland.
www.wsscc.org/resources-feed/leave-no-on...anitation-workforce/
This publication summarizes the sanitation and hygiene hopes and aspirations of thousands of women and men of different ages and physical ability, across rural and urban areas in eight South Asian countries. In these countries, over a billion people are without safe sanitation. They represent individuals and groups rarely heard because they are seldom asked what their constraints are, what they need, how they cope and how they might design services differently to enable universal access and use.
(5)
WaterAid (2015)
'Toolkit Understanding and addressing equality, non-discrimination and inclusion in water, sanitation and hygiene (WASH) work'
. UK
washmatters.wateraid.org/publications/eq...nd-inclusion-toolkit
This resource provides you with a framework for making your work more inclusive and includes tools you can use to put the theory into practice. There are so many tools available it can be hard to know which ones to choose and when to use them. This resource brings together tried and tested resources that will help you embed equality, non-discrimination and inclusion in your work.
You can find further important documents and website links dealing with this topic here:
Please provide your feedback. What do you think of this selection? We can update it from time to time.
Regards,
Elisabeth
P.S. For more information about why we have created this sticky thread, please see here:
forum.susana.org/forum/categories/10-gen...d-sub-category-level
You need to login to reply
Re: World Toilet Day Special : Understanding equity & inclusion in sanitation? Please suggest key readings !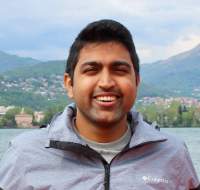 16 Nov 2020 10:36
#31204
by

abisheknarayan
Dear SuSanA community, 
In the last years, equity and inclusion have taken a center stage in WASH, especially in sanitation. 
However, compared to technology, finance and planning aspects of sanitation, the knowledge about equity in sanitation has not received adequate attention. Despite concepts like Citywide Inclusive Sanitation which place importance on this, there is a general lack of operational and research awareness. on equity and inclusion. 
Could we take this opportunity this week when the World Toilet Day happens, to highlight few key research publications, practical tools and projects which have shone the spotlight on
Equity and Inclusion in Sanitation 
? 
I will start with few:
1.
JMP 2019
- "Progress on Household Drinking Water, Sanitation, and Hygiene. Special Focus on Inequalities."  
This really highlights the inequalities in progress - be it rural vs urban or rich vs poor. 
2.
World Bank 2019
- "Doing more with less - Smarter Subsidies for WASH"
This shows how subsidies don't often reach the poor as much as they reach the rich. 
3.
UN Women Report 2016
- "Towards gender equality through sanitation access" 
Highlights MHM, shared sanitation, and disproportionate impact on Women and girls. 
4.
Khanna and Das 2015 
- "Why gender matters in sanitation"
Explores Gender norms in rural India, and suggests policies and programming to be more inclusive
5.
World Bank, ILO, WaterAid and WHO 2019
- "Health Safety and Dignity of Sanitation Workers"
The a comprehensive initial assessment of a much needed focus area in sanitation - the sanitation workers.
Thank you very much in advance!
- Abishek 
Abishek S Narayan
Co-lead for SuSanA WG-6: Cities
Doctoral Researcher, Eawag-Sandec
Email:

This email address is being protected from spambots. You need JavaScript enabled to view it.


Twitter: @abishek_water

The following user(s) like this post:
dianimbus
You need to login to reply
Re: Key documents for the sub-category in inclusive programming
09 Dec 2020 04:52
#31363
by

Elisabeth
Hi Abishek,
Thank you for this suggestion about "key research publications, practical tools and projects which have shone the spotlight on 
Equity and Inclusion in Sanitation".
I have moved your post into this existing thread so that we can compare your proposal with the 5 key documents that we had previously selected (scroll up to the post from 20 Feb 2020). We have set up sticky threads with 5 key documents at the sub-category level. I am wondering if you'd like to compare the existing five recommended publications with your proposal and then propose a way forward?
Also, I noticed your group also includes the topics of gender and sanitation workers. For those we have separate listings here:
I welcome yours and other people's suggestions on updating our recommended 5 key documents (and to also add important documents to the SuSanA library if they are not in there yet). Thanks in advance!
Elisabeth
You need to login to reply
Re: Key documents for the sub-category in inclusive programming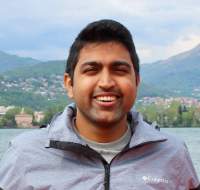 18 Jan 2021 12:31
#31491
by

abisheknarayan
Dear Elisabeth, 

Thank you for moving this post and also linking the other posts on gender and sanitation issues. Somehow, I missed your post when searching. It certainly is better in the same thread. 

The topic of "equity and inclusion" is so vast that even within the sanitation context, the aspects of gender, disability, low income groups, sanitation workers etc., could all be explored in much further detail. 

To answer your request on compare and choose 5; that's a hard job to do ! 

But the overall impression is, in the earlier Feb 2020 post, 3 documents are more CLTS and rural sanitation specific. And in the Nov 2020 post the readings (except Khanna and Das 2015), are more recent and global with reports from international organizations. 

As the way forward, my suggestion is to continue to keep it way it already is- key readings along the lines of (i) Gender, (ii) sanitation workers, but also add (iii) programming inclusion in sanitation, (iv) international documents (JMP, UN, WB reports) and (iv) rural sanitation specific ones. This is however only a suggestion.

Thanks again!
Abishek 
Abishek S Narayan
Co-lead for SuSanA WG-6: Cities
Doctoral Researcher, Eawag-Sandec
Email:

This email address is being protected from spambots. You need JavaScript enabled to view it.


Twitter: @abishek_water

The following user(s) like this post:
paresh
You need to login to reply
Time to create page: 0.467 seconds
DONATE HERE