Exploring how to address on-going taboos and silence around MHM for girls in school
62.3k views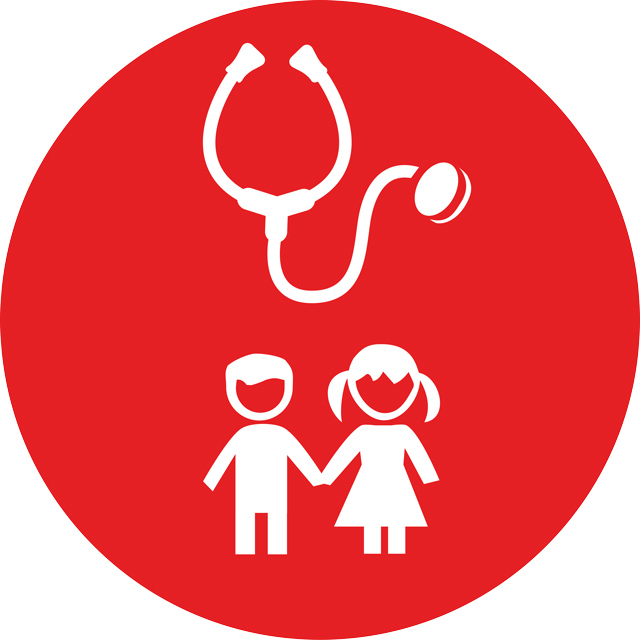 Re: Exploring how to address on-going taboos and silence around MHM for girls in school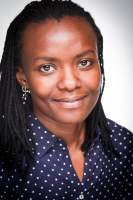 30 Mar 2017 13:53
#21066
by

Mbaja
It is really insightful to follow the on-going discussions on: Exploring how to address on-going taboos and silence around MHM for girls in school. My name is Brenda Mbaja and currently conducting a desk study for GIZ to Explore MHM Approaches and Initiatives in Nepal.

This week, I had interesting conversations with different stakeholders working in Nepal and among the major challenges especially in the far-western Nepal region is the seclusion practices (Chhaupadi); where menstruating women and girls are burnished to a Chauhut because it is believed they are 'impure'. There are many risk that the burnished girls and women face and there has been incidences of deaths too. Despite the many efforts to fight this taboo for example declaring Chhaupadi illegal by government and demolishing Chauhuts, there are cases of seclusion practices still on going. One person mentioned to me, that some of women are really displeased with the idea of demolishing the huts and they are worried that 'the gods will be angered'.

Moving from Nepal, I will mention my own village (it is a small village in the boarder of West-Pokot, Kenya). I have heard over and over again girls cautioning each other not to try farming or get vegetables from the farm or touch any crops because the crops will dry. My community considers any menstruating woman impure and to be honest we just do not talk about menses.Even after being informed, I have friends who will still not touch a crop during menstruation. I also have friends who will refrain from religious places, they know the 'gods wont be annoyed' but they will refrain.

To me that is how deep our taboos go, they haunt you even after being well informed. It is only after years of practice that I became comfortable to inform my younger sister on how to manage their menstruation and teach them of reproductive issues.

I strongly think that the solutiosn to these on-going taboos and the culture of silence is to 'embrace' what the community thinks and try to work with this. For instance, many girls in my village cannot afford disposable sanitary towels and the reusable ones are not available, but for many years we have used rags. I think if we start by working on what the girls have; teach them on hygiene and health issues related to the rags...e.g on washing, drying them, having several rags and not using one rag for many years etc. This will make the girls and women feel accepted and not ashamed of what they use. Then they will feel comfortable with what they have, what they use and can start talking about it. I never talked to my classmates about menstruation because the issue of what I use will come up and I was be ashamed to mention that I can only use rags because that's what I could get. I stayed uninformed for many years because I was so ashamed to open up. If only all the people involved in perpetrating this taboos will be involved in the conversation and no one feels ashamed of what absorbent they use then I think over time the practices will die off. We should have approaches that do not sound like they are fighting the cultures and considering the taboos as backwards and retrogressive but approaches that are inclusive of the cultures and with time change will happen.
The following user(s) like this post:
Elisabeth
,
Doreen
,
RachelTTextiles
,
Katrin
,
sarahfry
,
febanisha
,
Mintje
,
Tere
You need to login to reply
Re: Exploring how to address on-going taboos and silence around MHM for girls in school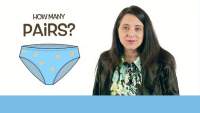 30 Mar 2017 10:58
#21064
by

RachelTTextiles
Transformation Textiles has been undergoing our own pilot in the Kakuma Refugee Camp.
(Check out our devoted channel on our Mobile web for this pilot here:
https://evawear.ihubapp.org/c/evapilots
)
There are over 16 "in field reports that you can view)
The refugees are incredibly resilient and entrepreneurial. I think they put a lot of our "MHM stories of hardship to shame" ... meaning they have it the hardest, and yet they rise above it. They have the least access to water, to WASH facilities, to school etc) ... and yet they are gathering together in women's groups, marketing to each other, educating each other with the few tools we gave them ... and they are developing a sales program.
It is still small ... but it is resilient just like them.
As international partners, it would be so easy to help foster this ... (international partners are already purchasing low cost underwear and cheap disposiable pads) ... why not purchase from these refugees in a staged strategic way?
For example, in our Kakuma refugee pilot ... the refugees say they get distributed terrible underwear that don't fit and they don't really use ... (The refugees are selling one-size period underwear that are compatible with reusables they are also selling) Trying to navigate the systems of procurement is very difficult ... where groups such as our Kakuma refugee entrepreneurs are operating ... international partners could include these period underwear (that fit most and last 3 years) in what they distribute and let the refugees be entrepreneurial and follow-up with the demand created by such a strategic action ... selling the reusable pads that fit with the period underwear..
Unfortunately a strong "silo" system still exists ... more collaboration could actually happen ... we speak about it at conferences ... but the reality is very hard ... there are LOTS of local solutions, that are being passed up.
For anyone reading this, and you work within the Kakuma Refugee Camp, we would love to speak with you. Let's use our pilot as a starting point.
Rachel Starkey | Transformation Textiles


This email address is being protected from spambots. You need JavaScript enabled to view it.

Twitter: @EVAWearOfficial
The following user(s) like this post:
Elisabeth
,
Nancy
,
sarahfry
You need to login to reply
Re: Exploring how to address on-going taboos and silence around MHM for girls in school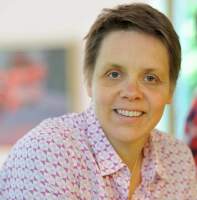 30 Mar 2017 09:45
#21062
by

CWendland
Claudia Wendland
Water and Sanitation Specialist
HAMBURG WASSER


This email address is being protected from spambots. You need JavaScript enabled to view it.


www.hamburgwasser.de

The following user(s) like this post:
Nancy
,
RachelTTextiles
You need to login to reply
Re: Stock Taking Menstrual Hygiene Management Among Girls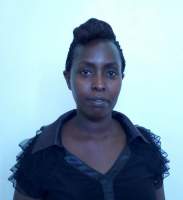 30 Mar 2017 09:10
#21061
by

lindasemana
When considering menstrual hygiene management schools taken on the parental role of sensitizing the girl child and guiding her into effecting proper MHM while at school. Thus stock taking of the girl child and giving pre-menstrual counsel to girls prior to their periods as well as identifying the health and psycho-social needs of girls undergoing MHM become a key component.

Thus schools hold a moral obligation of expanding their role from just ensuring girls have pads to ensuring their safety, health and psychological well being. This is achieved by having keen interest in the girl child not just in noting their numbers in school, but also their requirements as well as mentor ship. Including peer to peer capacity building opportunities.

In undertaking this initiative schools would be able to track MHM among girls right from their pre-menstrual stage to the menstrual active phase; adding components of pain management and counselling support.
Linda Lilian
Team Leader and Founder of Cause Effect Initiative Limited ( CEIL)
CIEL is located in Mpigi District

The following user(s) like this post:
Nancy
You need to login to reply
Re: Exploring how to address on-going taboos and silence around MHM for girls in school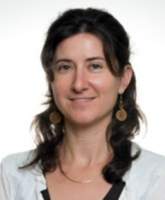 30 Mar 2017 01:07
#21059
by

marnisommer
It's wonderful to see all of the responses and to understand how people are approaching it with girls in informal settlements, with boys, with displaced populations and with sensitizing teachers. In many countries where I have worked, I have also found that girls are not eager to speak with female teachers and/or mothers - for various reasons - and so I agree that finding contextually appropriate solutions, identified through direct exchanges with girls (along with understanding the perspectives of adults in their lives) is essential.

It would be interesting to hear how people/organizations have approached the issue at the various levels of stakeholders who are essential - such as government level officials, school administrators, and communities.

We (Columbia University and the International Rescue Committee) are currently piloting an MHM in Emergencies toolkit in NW Tanzania (refugee camps with Burundians and Congolese) and it has been essential to understand the perspective of the different cultural groups - and to appreciate the discomfort that many of the emergency response staff feel engaging on the topic directly with adolescent girls and women. They are eager to address the issue, but also eager to have guidance on appropriate ways to approach such a sensitive topic.

It would be wonderful to having a growing database of sorts of how people/organizations in various cultural and social (and economic) contexts around the world have approached the topic, and what they have learned, so others hoping to help to address the MHM barriers facing girls and women in that context will have a resource.
The following user(s) like this post:
Nancy
,
RachelTTextiles
,
Mintje
You need to login to reply
Re: Exploring how to address on-going taboos and silence around MHM for girls in school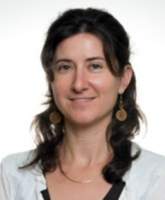 30 Mar 2017 01:00
#21058
by

marnisommer
Great to see this! I have seen so little documentation about the issue of MHM in Eastern Europe. It's wonderful to know more about your efforts. What age groups are you generally targeting?
You need to login to reply
Re: Exploring how to address on-going taboos and silence around MHM for girls in school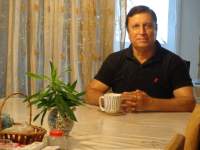 29 Mar 2017 17:12
#21053
by

F H Mughal
Mintje, in a separate thread, desired that I should review the SHARE publication on Menstrual Hygiene Management, which I found interesting and information.

Menstrual Hygiene Management (MHM), a January 2017 policy brief by SHARE (Sanitation and Hygiene Applied Research for Equity), gives definition of MHM as:

Women and adolescent girls using a clean menstrual management material to absorb or collect blood that can be changed in privacy as often as necessary for the duration of the menstruation period, using soap and water for washing the body as required, and having access to facilities to dispose of used menstrual management material (UNICEF and WHO, 2014)

The brief point out that menstruation is overlooked in research and in policy. Approximately 52 per cent of the female population is of reproductive age and are likely to menstruate each month.

The UN Special Rapporteur on the human right to safe drinking water and sanitation has said:

Menstruation is an integral and normal part of human life, indeed of human existence, and menstrual hygiene is fundamental to the dignity and well-being of women and girls and an important part of the basic hygiene, sanitation and reproductive health services to which every women and girl has a right.

Research on MHM in Malawi, highlighted by the paper, is interesting. It says:

This research sought to characterise and understand the challenges and barriers related to menstrual hygiene management for school girls in Malawi. The qualitative research investigated reasons for non-use of school toilets and days of school missed due to menstruation. The research quantified that girls in Malawi could be absent from school 12 – 36 days per year due to MHM issues and articulated some of the barriers that led to school absenteeism.

The three thematic areas covered in Malawi research were:

Sanitation infrastructure and facilities

The research found that there were poor sanitation facilities and infrastructure in almost all schools in the study; girls did not want to use these facilities while menstruating and reported a lack of privacy for washing or changing menstrual cloths as well as issues around disposal of pads.

Cultural beliefs around menstruation

Cultural beliefs and practices played an important role including secrecy about menstruation, associations with being ready for marriage and restrictions on washing and socialising. Additionally, girls were concerned about the potential for others using their menstrual blood or used cloths to do acts of witchcraft against them.

Knowledge and education around menstruation

The report identified challenges around delivering quality sexual education, verbal and physical bullying from boys about menstruation and issues around receiving appropriate information and pastoral support.

The paper gives the following recommendations:

1. Policies should promote the adoption and use of sanitation facilities in a way that is sensitive to the unique needs of women as they transition through the life course. Policy makers should understand MHM as part of a broader set of sanitation activities and behaviours in order to design sanitation systems that better meet the needs of all users. MHM should be considered within policies to end open defecation and to increase sanitation coverage. Relevant policy actions could include the provision of separate, private toilets with a functioning water supply for women in professional and educational institutions.

2. Policies should address challenges about absorbent materials. Policy actions could include educating women about safer low-cost MHM materials, subsidizing the costs of sanitary napkins for economically deprived groups and removing or reducing taxes on menstrual absorbents.

3. Health care practitioners should provide guidance about safe MHM practices when counselling women with urogenital tract infections. This guidance should seek to ensure local community level advocacy and outreach is available to the poorest women who may not seek treatment for urogenital infections.

4. MHM in schools should be addressed with clear guidelines and policies. Policy makers should develop and disseminate context specific guidelines and policies for MHM in schools with minimum standards, indicators, and illustrative strategies for adaptation, adoption, and implementation at national and subnational levels. Public and schoolbased education campaigns (inclusive of boys and men) should be used to raise awareness of hygienic MHM practices.

A word about MHM in Pakistan: Pakistan is a Muslim country. As pointed out by Brenda Mbaja Lubanga, in another thread, today (she says: I am from a small rural village in Kenya where MHM is an issue but no one talks about it), in Pakistan too, people shy away from this topic. Due to Muslim traditions, men are simply out of this topic – meaning that they simply cannot talk to women folks on this topic. This will be considered as offending. Female teachers in school, probably due to lack of effective advocacy, do not talk to girl students on this topic.

This warrants urgent action by international players (UNICEF, WHO).

The SHARE's publication is attached.

F H Mughal
F H Mughal (Mr.)
Karachi, Pakistan
This message has an attachment file.
Please log in or register to see it.
The following user(s) like this post:
Elisabeth
,
Nancy
You need to login to reply
Re: Exploring how to address on-going taboos and silence around MHM for girls in school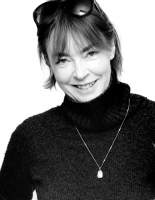 29 Mar 2017 16:54
#21052
by

Camilla
Dear all,

My name is Camilla Wirseen and I am the founder of The Cup Foundation and co-founder of a sanitation solution called Peepoo. I have been working on the ground in informal settlements in different parts of the world since 2008 and have come to understand several challenges underprivileged face; how they deal with them and the feelings they have towards them.

I believe communication is key in most situations, especially when addressing sensitive matters like menstruation and reproductive health. Who is best equipped to discuss such matters with adolescent girls? Is it teachers in school? Or is it the mothers? Here in Kenya students are often afraid of their teachers and mothers many times do not even know their daughters have started their menarche. There seem to be a gap between generations in many parts of the world that contribute to the taboo.

The Cup Foundation works with trainers who are almost peers to the girls they train. They are all young women, 20-30 years old who have shared similar challenges to the girls they train and grown up in similar environments. This creates an understanding and trust among teachers and girls. The young women are fully aware of existing taboos in the community and the society. Our manual has been developed together with our trainers and we have successfully reached more than 6000 girls in Kenya since 2015.

We also include the environment surrounding the girls. We train boys aged 13-16 years in schools, parents, teachers and elders (informal leaders) to fight the taboo, and in support of the girls. An anonymous helpline is open 24/7 for girls who are facing problems or are in need of medical attention.

Thank you for an important discussion and looking forward to hearing more from others in different parts of the world.

Camilla
Camilla Wirseen
The Cup
The following user(s) like this post:
Elisabeth
,
Nancy
You need to login to reply
Re: Exploring how to address on-going taboos and silence around MHM for girls in school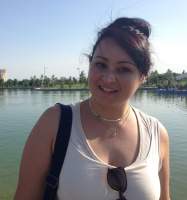 28 Mar 2017 15:16
#21037
by

Tere
Greetings to everyone from Bolivia.
In my country's case, introducing MHM is a slow process. I would like to share here, some of our findings and experiences.
The silence around menstruation exists not only within the communities, but also among the institutions, authorities and sectorial technicians that should be promoting information and knowledge. In this sense we saw necessary to break the silence, open the dialogue and knowledge, in a socio-ecological manner; this means identifying actors and audiences beyond the subject of rights, not only working with girls and adolescents, but also with their peers, teachers, families, community leaders, local media, and the technical and sectoral authorities around them, etc.
A beneficial effort to open this topic and overcome the taboos, has been to train local human resources, associating with a local university, this has a double benefit: on the one hand it facilitates cultural sensitivity and specific knowledge of the context, language and symbols; on the other hand, knowledge and capacities are set up locally and permanently, as our local academic partner – Autonomous University of Beni- included contents of MHM in the Nursing and Pedagogy careers.
Then at community level to address MHM in schools, we verified that the best way is to start is by promoting hygiene (key practices such as handwashing, safe water consumption, etc.) and then gradually introduce MHM. A useful resource are audiovisuals, for adults -technicians, authorities or parents- audiovisual testimonials are more effective, for the value and credibility attributed to a testimony; whereas for adolescents animated audiovisuals are better, since they do not identify faces, and introduce a playful and entertaining factor to this sensitive subject.
Finally we founded useful to remember some characteristics of teenagers, as ways of motivation, sense of aesthetics, their own language and tastes. So it is necessary to create beautiful things for them, similar to "commercial" appearance. It is also a good idea that this materials do not appear as educational only, but as entertaining, even when it's content and purpose is educative. One particularly valuable resource our basic MHM package is the Girls' Diaries, which girls can use to write their experiences, express their feelings, read intimate advices and begin to reflect ... in other word breaking the inner silence, so that later it will be easier for them to break the silence outwards.
The following user(s) like this post:
Nancy
,
RachelTTextiles
,
Mintje
You need to login to reply
Re: Exploring how to address on-going taboos and silence around MHM for girls in school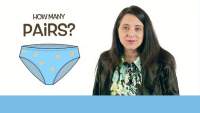 27 Mar 2017 23:19
#21034
by

RachelTTextiles
This past year
Transformation Textiles
has been exploring how to bridge successful principles from Experiential Marketing and apply that to an MHM education approach that engages multiple audiences (from direct users of product - girls in school), to other community stakeholders that ultimately can help provide that girl with the menstrual supplies that she needs such as: Parents, school teachers & head-masters, local CBOs (community based organizations). All of these listed are potential MHM champions and change-agents ... they just need to be effectively activated and given easy to replicate tools.
In celebration of May 28th Menstrual Hygiene Day 2016,
Brighter Communities Worldwide (BCW)
and Transformation Textiles created a 'mini MHM festival' as part of the pre-activities for the Nationally sponsored event held in Kenya. We were able to "edu-tain 1000+ participants for less than $200 USD, and the same tools, games and manipulatives used for this event were used in multiple events afterwards. (For example, with Marni Sommer's permission we printed 1 copy of her "Grow and Know" series Puberty books, and laminated this single copy ... All 1000 participants, filed through and read the book as part of an "Art Gallery". The school begged for us to leave this copy with them, so that other members of the community could benefit from it. One male professor, afterwards came up and said, "I am a very learned man ... and yet today I learned things I never knew". To see the summary of the tools and activities done for this mini-festival please click the below link:
The 60 minute EVA experience
(
evawear.ihubapp.org/stories/41326
). BCW has a great
"Girls for Girls
" program, that fosters health clubs in each of the schools where they function. The girls who attend are introduced to a savings club, which provides them
3 year Reusable Dignity Kits
. The girls pay for a small portion of the cost of the Dignity kit, but that value transaction is critical to empowerment, ownership and buy-in.
From the feed-back of this great day with BCW, Transformation Textiles made these resources available on a
FREE MHM mobile app
, so that anyone anywhere could down-load these same resources and re-create their own mini-MHM festival. We were invited by IsraAID to teach refugee women in the Kakuma Refugee camp the same material. As expected, these women adapted, improved upon our materials and made it their own. With their help, we made the "How much Does Menses Cost?" in to a more pictoral format for illiterate or multi-language use: See the adaptation here:
How Much do you spend?
(
evawear.ihubapp.org/stories/42678
)
But what was most exciting is what happened AFTER WE LEFT! The refugee women have held multiple mini-festivals, and have organized themselves into women's groups who are marketing the products to other women within the camp!
evawear.ihubapp.org/stories/42782
If a refugee woman is excited about activating her community and sees that this as a potential revenue channel (and out of all vulnerable girls and women ... the obstacles are stacked against her ... water scarcity, dire need) ... how much more are other the target audiences identified as needing solutions.
There is a beautiful dance that is forming between MHM champions of different walks, status levels and resource bases ... each of us has an integral role. There is a place for some 'hand-outs', but what is exciting is when NGOs and program based partners, can create bridges to "hand-ups" ... like BCW, IsraAID and Transformation Textiles have done together.
This attachment is hidden for guests.
Please log in or register to see it.
Rachel Starkey | Transformation Textiles


This email address is being protected from spambots. You need JavaScript enabled to view it.

Twitter: @EVAWearOfficial
This message has an attachment file.
Please log in or register to see it.
The following user(s) like this post:
Elisabeth
,
Nancy
,
sarahfry
,
DanielleKeiser
,
Mbaja
,
Mintje
,
niva
You need to login to reply
Re: Exploring how to address on-going taboos and silence around MHM for girls in school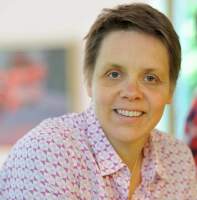 27 Mar 2017 20:35
#21032
by

CWendland
Dear Marni,
to reply partly to your questions: We work a lot on safe water and sustainable sanitation in Eastern Europe and the Caucasus and realised a big lack of awareness and information about MHM among school girls. In our Water and Sanitation Safety Plan Compendium (
www.wecf.eu/english/publications/2017/Revised-Compendium.php
) we have Part C which is a Train the teachers giving guidance to teachers how to realise an interactive education on water and sanitation and to make children change agents. Module C5 is about MHM:
www.wecf.eu/download/2017/01-January/WSSPPublicationENPartC.pdf
Teachers report that in rural areas this topic is often the one most appreciated by the school children. What is important for the girls is to start to talk about it and the related problems thus breaking the taboo. The aim is then also to make school children know and claim their rights themselves, e.g on adequate school sanitation.
Claudia Wendland, WECF
Claudia Wendland
Water and Sanitation Specialist
HAMBURG WASSER


This email address is being protected from spambots. You need JavaScript enabled to view it.


www.hamburgwasser.de

The following user(s) like this post:
Nancy
,
RachelTTextiles
,
DanielleKeiser
,
Mintje
You need to login to reply
Re: Starting Soon: TDS 12 "Menstrual Hygiene Management (MHM) in Schools - A neglected issue"
27 Mar 2017 16:15
#21031
by

sophiedurrans
Hi everyone,
In relation to this discussion I thought some of you might be interested in SHARE's policy brief on MHM. It highlights the work we've done on this subject to date, where we think the gaps remain and what we'd recommend for policymakers and practitioners.
You can download the policy brief here:
http://www.shareresearch.org/research/menstrual-hygiene-management-policy-brief
Happy to answer any questions or discuss in more detail!
Many thanks,
Sophie
The following user(s) like this post:
Nancy
,
RachelTTextiles
,
DanielleKeiser
,
Mintje
You need to login to reply
Time to create page: 0.575 seconds
DONATE HERE