Exploring how to address on-going taboos and silence around MHM for girls in school
62.3k views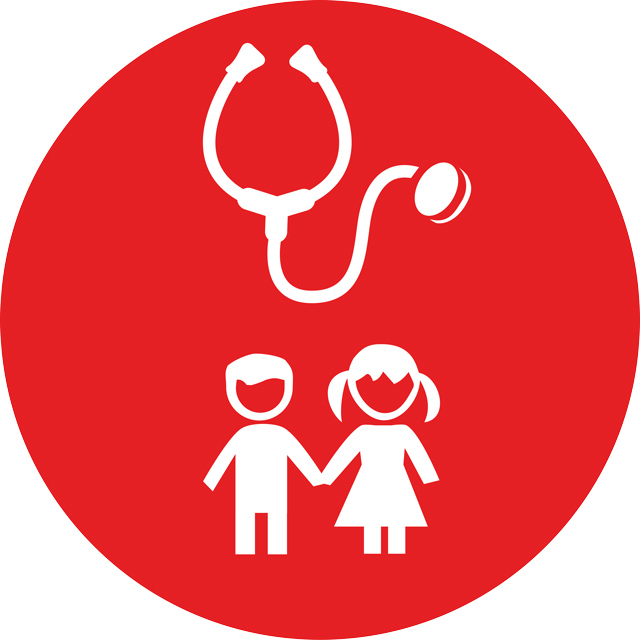 Re: The question, however, is how to approach the topic in a culturally sensitive manner?
04 Apr 2017 11:01
#21107
by

RUKMINI
It is little bit difficult but we can gave them some for sample, like in India having Godes temple namely Kamakhya in Asam state. In that temple peoples god is vagina.In India most of old age peoples told that, whenever girls having their first period her family celebrating because of they thought their girl now ready to marry and growing generation.
The following user(s) like this post:
Mintje
You need to login to reply
Re: Exploring how to address on-going taboos and silence around MHM for girls in school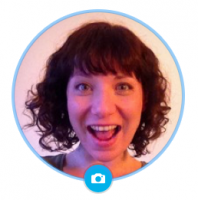 04 Apr 2017 07:17
#21100
by

DanielleKeiser
Hi Mintje!
Thank you for helping hosting this discussion series. In just a week, there have been many rich and engaging responses to your questions proving the increasing interest and professionalization of menstrual health interventions happening around the world.
The past 9 months has been dedicated to working to create the
Menstrual Health Hub
(MH Hub), a global online platform and social impact hub that acts as a neutral collaboration space for all sectors to strengthen our collective ability to improve menstrual health. In this time, we have been doing intensive user-centered research on who is working in this space, what their pain points are and how such a Hub could help them to do their work better. Attached is the report.
To Marni's and your point about "It be wonderful to having a growing database of sorts of how people/organizations in various cultural and social (and economic) contexts around the world have approached the topic, and what they have learned, so others hoping to help to address the MHM barriers facing girls and women in that context will have a resource." - let's make this the Menstrual Health Hub (MH Hub)- a place to crowdsource and consolidate these various approaches onto one platform! This platform, already impartial and cross-sectoral in it's approach, would pull these approaches from across WASH, SRH, education and beyond. I'd love to share with you about our progress as of now and where we can to together in the future.
Let's get into contact to explore the idea of working collaboratively to make this happen, not continuing the unfortunate cycle of repetition and duplication. You can reach out at
This email address is being protected from spambots. You need JavaScript enabled to view it.
.
Looking forward to
Danielle
Danielle I. Keiser
Founder and Director
Menstrual Health Hub
+49 (0) 176 705 46011
This message has an attachment file.
Please log in or register to see it.
The following user(s) like this post:
RachelTTextiles
,
Mintje
You need to login to reply
Re: Exploring how to address on-going taboos and silence around MHM for girls in school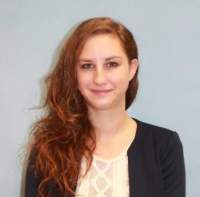 03 Apr 2017 11:28
#21096
by

Mintje
Dear all,
thank you for your valuable contributions to this discussion so far! It is great to see so many people enganged in the topic.
We are hoping to still get some more examples and keep the discussion ongoing about taboos and silences ongoing in this Theme I topic.
Today
Thérèse Mahon
also started our Theme II on
"Addressing infrastructural barriers to MHM in schools to support inclusive and quality learning for all"
Please follow this
link
to share your experiences on infrastructorial barriers to MHM in Schools around the world!
We are looking forward to continue this great discussion in these two topics this week!
Best,
Mintje
Mintje Büürma

SuSanA Secretariat, SFD-PI Secretariat

Sector Program Sustainable Sanitation
Deutsche Gesellschaft für Internationale Zusammenarbeit (GIZ) GmbH
E

This email address is being protected from spambots. You need JavaScript enabled to view it.
You need to login to reply
Re: Exploring how to address on-going taboos and silence around MHM for girls in school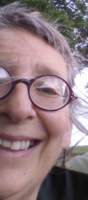 03 Apr 2017 08:01
#21094
by

SusannahClemence
Hi Rachel - please post the practical details - maybe pictures? - of how to make and wear the T-shirt liners. I am circulating such ideas here in the UK, where both environmental awareness and extreme poverty make such low-tech solutions desirable. I'm also becoming aware of the great need for reusable, free or cheap incontinence pads. Any ideas?
You need to login to reply
Re: Exploring how to address on-going taboos and silence around MHM for girls in school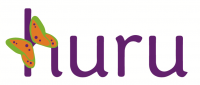 03 Apr 2017 02:09
#21092
by

HuruJoyLynn
Greetings to all, and tremendous thanks to Marni and Mintje for the invitation to participate in this rich discussion forum.
My name is Joy Lynn Alegarbes, and I am the Director of Community for Huru International. We provide vulnerable girls with reusable sanitary pad kits and life skills education so that they have the freedom to stay in school all month long, even while menstruating. Huru International began in Kenya in 2008, and to date we have reached over 140,000 girls in resource-constrained settings with Huru Kits – all of which are made locally at our production and packaging facilities in Mukuru Kwa Njenga, the second largest slum in Nairobi. We also work extensively with boys, men, families and the broader community to help create a gender equitable environment that prioritizes a girl's health and her education.
We are thrilled to share our work and insights with all of you, and also to learn from your unique experiences in the field.
How have organizations explored the cultural beliefs in girls' families and communities that may impact their ability to manage menstruation with comfort and dignity? What are some approaches that have been used successfully or not successfully in different countries to explore the issue of menstruation for girls in school?
As we all well know, studies show that limited information and resources for menstrual hygiene management result in significant educational consequences for African girls, including poor academic performance, grade repetition and markedly higher drop-out rates than their male counterparts. Coupled with the range of persistent social taboos surrounding menstruation in the region, this dramatically increases a girl's vulnerability to early sexual debut; unplanned pregnancy; child marriage; and sexually transmitted infections, including HIV.
At Huru International, we address these complex issues with a simple solution: the provision of Huru Kits and sexual and reproductive health and life skills education for the most vulnerable girls in marginalized communities throughout Africa.
Each Huru Kit contains:
8 reusable sanitary pads
3 pairs of underwear
2 waterproof resealable bags for carrying soiled pads
A bar of detergent soap to clean the pads
And an educational booklet on menstruation, puberty, sexual health and proper Huru pad care – all packaged in a colorful backpack
Past projects have shown that girls can use Huru pads for 18 months or more; but we have also seen that they can last for 3 years, and even up to 5 years with proper Huru pad care.
Identifying existing taboos and beliefs around menstruation within the larger society can be helpful. Who are the various people in a given country who might be able to provide such insights, and what are the best ways to approach them?
We continue to have many conversations with communities around the world about the critical involvement of boys, men, families and the broader community in order to encourage attitudinal change and create an environment grounded in gender equality and respect. We echo a statement made by a colleague in Kenya who has raised his voice to say that "you do not need to be a woman in order to champion women's issues." Our programming is deeply informed by the need to sensitize boys, parents and community members on the importance of respecting women and girls while reducing the stigma associated with menstruation; because transforming schools into a supportive, nurturing and gender equitable environment begins by transforming how we relate to our girls – and girls do not live in a silo.
Huru International teaches boys to respect girls and girls to respect themselves, and we recognize that the habits, attitudes and behaviors that these students develop at a young age can set the stage for a lifetime. We cannot truly help to create gender equity unless we are willing to listen to, understand and create programming that is culturally specific and developmentally appropriate for girls, boys and the communities in which they live.
What age groups and genders have organizations approached to identify solutions around MHM in schools?
Huru International's programming is comprehensive, working with girls, boys, men, women, families and the broader community to provide clear and accurate information on menstrual health and menstrual hygiene management – all critical steps in fostering a gender-equitable environment that prioritizes a girl's health and education. This helps to encourage girls to not only go to school, but to stay in school once they are there.
To meet this goal, we have visited more than 1,000 schools in developing nations. In addition to the Huru Kit recipients, over 200,000 boys and girls have attended Huru educational sessions. More than 200,000 family members have received HIV prevention information and our community events have provided thousands more with HIV testing, cervical cancer screening and family planning services.
During all of our educational seminars and Huru Kit distributions, our Youth Facilitators do a deep-dive into issues related to self-esteem and self-confidence; and in our experience, this is part of what makes our educational programming so unique. Meaningful discussions about self-esteem, confidence, being assertive and decision making are built into Huru International's life skills curriculum, and our Youth Facilitators (both male and female) are not only trained to lead these conversations – they are deeply motivated to share their knowledge with our beneficiaries. Our locally trained Youth Facilitators also serve as local points-of-contact who can then link the Huru Kit beneficiaries to other services if the need arises.
What are the research, program assessment or evaluation methods that have been used to explore this sensitive topi, and best understand girls' experiences and assess if a given MHM intervention is meeting girls' needs?
During a recent survey of Huru International's beneficiaries in Kenya, 100% of the girls indicated that they had missed school for at least one day due to menstruation related challenges. 73% of these girls reported missing three days or more per month due to lack of access to sanitary protection. Now what does this look like over the course of a school year? Missing 3 days per month translates to a loss of approximately 24 school days each year, per girl. Considering that there are 8 lessons in every school day, this means that each girl is missing approximately 216 lessons per academic year.
40% of girls surveyed reported "embarrassment" as a menstruation-related factor that contributes to absenteeism, demonstrating the ongoing need for life skills education to build confidence and self esteem.
The provision of Huru Kits and life skills education reduces menstruation-related school absenteeism by as much as 85 percent. It also translates to financial relief for families, who no longer have to set aside money to purchase sanitary pads every month.
We look forward to continuing these conversations with all of you, and we invite you to learn more about Huru International's mission and the communities that we serve at
http://huruinternational.org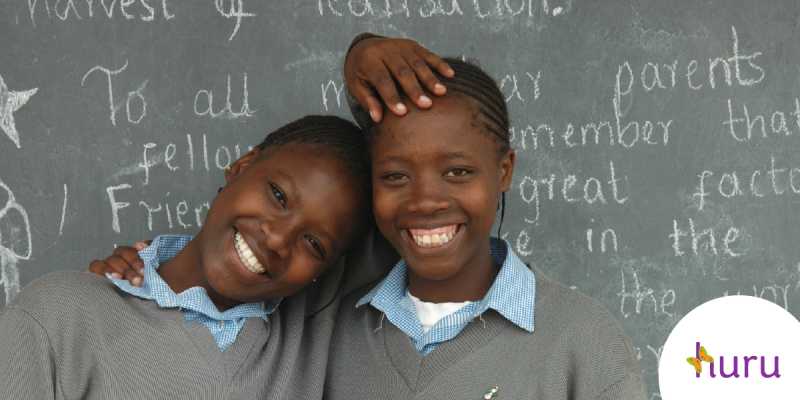 The following user(s) like this post:
Mintje
You need to login to reply
Re: Exploring how to address on-going taboos and silence around MHM for girls in school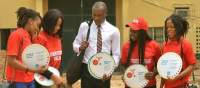 02 Apr 2017 22:55
#21091
by

dannyogwo
That has been a wonderful contribution from Western Europe, and agreeing with
Mbaja
, harness community/ school-based sanitary reusable material is a must welcomed approach for increase outcome. The need for community/ school- based need assessment on the sanitary materials used will helpful in creating synergy between improving menstruation and associated sexual and reproductive health knowledge and practice thereby improve menstrual hygiene outcome.
What are some approaches that have been used successfully to explore the issue of menstruation for girls in schools?
Stakeholders in media, healthcare and schools engagement in "Breaking the Silent on Menstruation"
We engaged the women in Journalism, and planned extending to Nigerian Union of Journalist as we get funding to sensitize on the challenges faced by these young women and girls in school. We started in Enugu State and adjoining to other states of the federation.
The education sector engagement
I am also designing a project on "Engagement of Professional in Media, Healthcare and Schools on improving MHM among vulnerable groups"
As I pointed out early, we used the same strategy during the Lassa Fever outbreak in Nigeria, we partnered with the Post-Primary School Management Board (PPSMB)to mobilize the schools on Lassa Fever prevention and Sanitation promotion which was a huge success and it aid alongside other government and civil societies and individuals measures in containment of the pandemic.
Similarly, I visited the Special Advisers to the Chairman of the Board, Ministry Commissioner, Special Adviser to the Governor on Youth and other actors/ stakeholder with the case studies of the challenges the menstruating and menarche girls and young women faced with respect to their dignity and well- being and also the stigma, discrimination, bullying and teasing among other, indeed we have been making head ways as we succeed in convincing them and engaged them.
Like I early mentioned on the partnership, the Board provided utility vehicle and we are looking for other partners to meeting up with other logistic like fueling, and some equipment's.
We planned engaging the
traditional rulers council
with the same challenges, consultations and advocacy meetings are in progress to fully engage them at the community level.
The healthcare professionals are not left behind as most tend to forget their ordeal once they enter medical school. We planned engaging them as well.
The religious groups are not left out the process. We have been working in close contact with the religious organization, using their platform to engage other women on hygienic ways of using reusable sanitary materials.
We are gradually exploring other potential stakeholders.
The age groups we are targeting now are from
7-10 years, mobilizing and educating these age bracket is to thoroughly equipped them toward transition to puberty. To reduce teasing and poor school attendance from menarche. In the mobilization the boys are included, so that they will know that it is a woman natural process just as wet-dream in men. Their active participation will result to lower stigma, teasing and improve school attendance.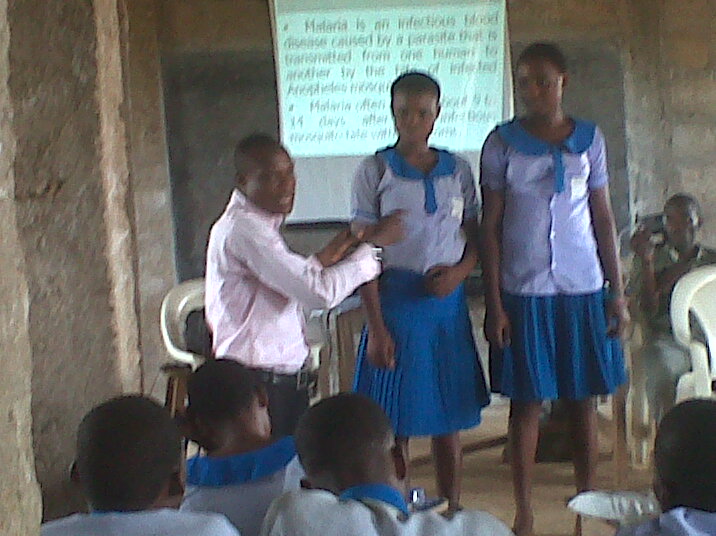 11-19 years in-school girls and boys aimed at identify the sanitary materials used by them and ways to improve. Improve their knowledge on puberty, sexual and reproductive health, menstruation and associated family planning issues. We also talk about taboos and restriction which degrade a woman's dignity and well-being. We integrate boys as many have younger and senior girls at home as to freely open up discussion thereby breaking the silent.
Currently, designing a research on Knowledge, Attitude, Practices and Sources of Information regarding Menstruation and menstrual hygiene management among schools girls and to include the boys. This aimed at breaking the silent.
We are seriously carrying out community night education with film shows to educate the community on public health issues, menstrual hygiene management, and WASH. But our major challenge is the inactive participation and involvement of the men during the night. But we always a good turn-up of the boys, with the hope that within the next one or two decade, this young boys will become the men, policy makers and stakeholder who will actually influence good policy that will respect the dignity and well-being of the school girls and young women.
Daniel
The following user(s) like this post:
Mintje
You need to login to reply
Re: Exploring how to address on-going taboos and silence around MHM for girls in school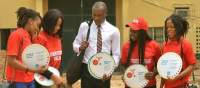 02 Apr 2017 12:10
#21085
by

dannyogwo
Thanks Mintje, for the invitation to join in this passionate and heartwarming thematic discussion "On-going taboos and silence around MHM for girls in school" I am Iroegbu Daniel Ifegwu, founder Daniel Iroegbu Global Health Foundation, Nigeria, member Water Supply and Sanitation Collaborative Council(WSSCC).
Our organization has been implementing project"Breaking the Silent on Menstruation" in schools and also "engaging the education sector and professionals in media, Traditional Rulers Councils/ Community Leaders, older women (Women groups) on menstrual hygiene management using cloth" We will be pleased to highlight more on our project work: advocacy and consultation, implementation strategies, partners engagement approach.
We observed that the schools (boys and girls, Teachers and Parents' Teachers Association), older women and the professional engagement is highly strategic to achieving the SDG6 and its targets on water and sanitation, gender for all especially among girls menstrual hygiene practice among adolescents girls, dignity and respect.
The Ministries of Education, Universal Basic Education, Post Primary School Education Board
We have reached over 25,0000 girls and boys, entered into a partnership with the Universal Basic Education Board of Enugu State Government to reach over 1223 primary schools and over 1000 junior primary schools with MHM and Reproductive Health Education.
Our major challenge is addressing the issue of "integrating the boys and schools teachers" in breaking the silent on menstruation in school.
Case studies:
1. "A menarche girl stood up to answer a question and the boys start teasing her because of blood stain at her back"
2. "A menarche girl prepare to go to school and trying to ease herself, she saw blood running her legs, she screamed, then her mother came and clean her up, talk to her about menstruation and she did not go school the same day"
3. "A school Principal case study" one of our brilliants girls has to drop from school during our schools day because she was teasing on the menarche and she never went to school again" This and many similar challenges caused by NOT Breaking the silent on menstruation. Still contributing ....
Daniel
The following user(s) like this post:
RachelTTextiles
,
Mintje
You need to login to reply
Re: Exploring how to address on-going taboos and silence around MHM for girls in school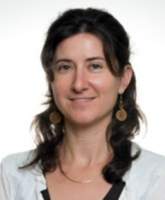 31 Mar 2017 18:58
#21082
by

marnisommer
Thanks everyone for the continued great discussion! I've just downloaded the paper from the Caucases, Central Asia, etc to read as soon as I have time - and I will be sure to circulate it to my larger MHM network as well.

It was great to read as well about the perspective in both Nepal and Kenya - and the GIZ desk review. I know that PSI is currently (or just completed) a landscaping of MHM work in Nepal, so there might be some good linkages there, along with all the other wonderful organizations doing MHM work in Nepal (e.g. WaterAid, NFCC, and many others).

I very much agree that it is important to help girls to feel good about whatever method they are using (e.g. cloths), including them to feel empowered to manage their menstruation successfully and how to wash/dry their materials well.

Schools can be great environments to help girls build their confidence - but of course depend upon sensitized teachers and an enabling environment. Next week's post will take on the infrastructure/indicators question a bit more, so I look forward to seeing that discussion!

Please do continue to share the learning on what and how organizations have approaches the taboos that exist, and the most sensitive ways to learn and to help address the MHM barriers facing girls and women.
The following user(s) like this post:
Mintje
You need to login to reply
Re: Exploring how to address on-going taboos and silence around MHM for girls in school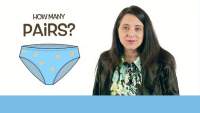 31 Mar 2017 14:31
#21077
by

RachelTTextiles
YES! I wholeheartedly agree with your post.

Teaching girls how to do WELL with what they have (rags is not an evil) proper use and care of them.

We are currently working in Kisumu and in Kakuma Refugee camp ... with basically the same message. "if you can afford our commercially made reusable kit that has everything what you need ... let us show you how you can improvise hygienically with what you have."

We can make beautiful performance/anti-microbial/microfiber/Egyptian cotton liners (the list goes on on what we offer) ... but when you are looking at the girls and women in need ... who fall far outside any donor program, helping them get to local sustainable solutions is really empowering.

I was at one event, and the girls I was talking to, could not afford our microfiber liners ... but when I told them that if they when to the local market an purchased a soft/used t-shirt (50 Ksh) this would make for them at least 8 liners. And then they would have more than enough "clean and dry" changes that they could use with the one item they could afford, our period panties.

As MHM educators, we need to be careful to not lump all "rags" as bad ... teaching proper 'life hacks" of useing clean , dry absorbent material ... how to wash it ... this will allow girls/and women to ask questions and help them help themselves to dignity.
Rachel Starkey | Transformation Textiles


This email address is being protected from spambots. You need JavaScript enabled to view it.

Twitter: @EVAWearOfficial
The following user(s) like this post:
Mintje
You need to login to reply
Re: Exploring how to address on-going taboos and silence around MHM for girls in school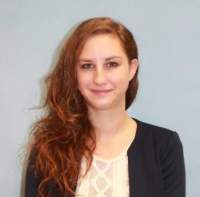 31 Mar 2017 13:20
#21075
by

Mintje
Dear forum users
,
thank you all for your great contributions so far!
As Marni mentioned, it would be great to have a database of how various people/ organizations around the world have approached the topic.
I would like to point out, that at the end of this thematic discussion, we are going to produce a
Synthesis Report
, including the country examples mentioned in this díscussion and a list of everyone, who contributed to the discussion.
If you are curious, how such a report could look like, you can look at the Synthesis Report of our last TDS on
"Managing WASH in Schools – Is the Education Sector ready?"
The
SuSanA link collection "Menstrual Hygiene Management – An overview of a neglected issue"
has been a start to collect literature regarding MHM.
Our Synthesis Report will continue this previous work, so it would be great, if you can share the links to your materials (e.g. the Manual mentioned by Camilla of The Cup), in case you haven't shared it yet.
Have a great weekend ahead!
Mintje
Mintje Büürma

SuSanA Secretariat, SFD-PI Secretariat

Sector Program Sustainable Sanitation
Deutsche Gesellschaft für Internationale Zusammenarbeit (GIZ) GmbH
E

This email address is being protected from spambots. You need JavaScript enabled to view it.
You need to login to reply
Re: Exploring how to address on-going taboos and silence around MHM for girls in school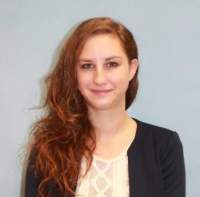 31 Mar 2017 13:01
#21074
by

Mintje
Aditi Gupta
talks about taboos and silences regarding MHM in India and her Comic
"Menstrupedia"
in her
TED talk
on
"A taboo-free way to talk about periods"
[/size][/url][/b][/color]
We tried to contact Aditi, but could not find her email address. So if anyone is in contact with her, it would be great to hear her comments on the ongoing discussion.
Mintje Büürma

SuSanA Secretariat, SFD-PI Secretariat

Sector Program Sustainable Sanitation
Deutsche Gesellschaft für Internationale Zusammenarbeit (GIZ) GmbH
E

This email address is being protected from spambots. You need JavaScript enabled to view it.
You need to login to reply
Re: Exploring how to address on-going taboos and silence around MHM for girls in school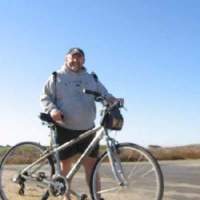 30 Mar 2017 19:36
#21070
by

campbelldb
Menstrual hygiene management was an important issue for the USAID WASHplus project. WASHplus has ended but links to some WASHplus MHM resources are below:
SPLASH Menstrual Hygiene Management Toolkit
This toolkit was designed to help teachers, school health and nutrition (SHN) coordinators, and other school personnel in Zambian primary schools to carry out MHM programs or activities in their school. It is organized into three sections: basic information about puberty, menstruation, and MHM; a checklist for schools to use to ensure that they have all the elements needed for a good MHM program; interactive games and activities that will engage students to learn about MHM including an activity that shows students how they can make their own pads or sanitary towels.
Small Doable Actions - Making Reusable Menstrual Pads
: This tool explains how to make your own reusable pads.
Supplementary MHM Training Session for Teachers
- By the end of this session, the participants will be able to: Describe the physiology of puberty and menstruation, List the elements of good menstrual hygiene management (MHM) in school, Discuss the consequences of poor or inadequate MHM.
Dan Campbell,
Communications/KM Specialist
Banjo Player/Busker
Haiku poet
The following user(s) like this post:
sarahfry
,
Mintje
You need to login to reply
Time to create page: 0.559 seconds
DONATE HERE