On the way to a "clean India": 2 years of Swacch Bharat Mission (Gramin) - Thematic Discussion by SuSanA India Chapter
On the way to a "clean India" – 2 years of Swacch Bharat Mission (Gramin/rural)
21.1k views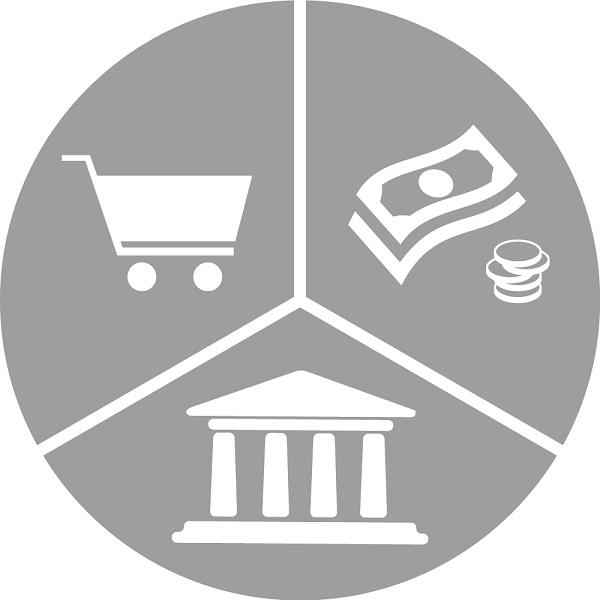 Re: On the way to a "clean India" – 2 years of Swacch Bharat Mission (Gramin)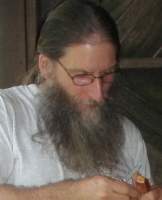 04 Aug 2016 03:21
#18584
by

canaday
Hi everyone,
I would like to invite members to have another look at this simple idea I previously posted for reducing Open Defecation (OD) in India and the rest of world:
forum.susana.org/forum/categories/95-cal...ation-in-india#17156
Have there been detailed studies of why so many people choose to defecate in the open, even when they have access to toilets? I think one factor is that people are often asked to share toilets with lots of other people, so I suggest that our goal should always be that each family have its own toilet, for privacy, microbiological and social reasons, plus the clarity of who should clean it.
Has everyone seen this video of OD in Mumbai?
Best wishes,
Chris Canaday
Conservation Biologist and EcoSan Promoter
Omaere Ethnobotanical Park
Puyo, Pastaza, Ecuador, South America
inodoroseco.blogspot.com
You need to login to reply
Re: On the way to a "clean India" – 2 years of Swacch Bharat Mission (Gramin)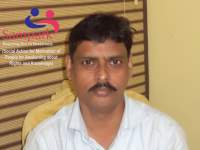 03 Aug 2016 10:48
#18563
by

sampark
Dear Nitya,
Thanks to initiate such noble platform of India chapter in crucial period "On the way to clean India by 2019. I admire your step to float the online discussion forum in India. Many of the sanitation change agents working in different states don't know about the regional chapter.

Though the flagship programme of our PM "SBM(G) is challengable one, but people of India accepted this challenge to Make India "Claen India"

I am happy to be a part of it.
Premananda Biswal.
Executive Director.
SAMPARK TRUST
B-30, BDA Duplex
Bhubaneswar
Odisha, INDIA
You need to login to reply
Re: On the way to a "clean India" – 2 years of Swacch Bharat Mission (Gramin)
30 Jul 2016 07:14
#18517
by

udayshankar
Dear Nitya,

Congrats Nitya. Good to see the FIRST discussion on board. Wish you and your team all the best. I have been a member of Susana for quite some time now and I feel proud of being a part of the India Chapter as well. We need to tread a long path towards ODF and it is a great challenge. I have always been happy to be a part of this great effort.
My best wishes,
Regards
Uday...
You need to login to reply
On the way to a "clean India" – 2 years of Swacch Bharat Mission (Gramin/rural)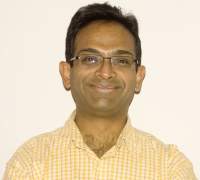 29 Jul 2016 05:07
#18506
by

nityajacob
The India Sanitation Coalition in cooperation with the Sustainable Sanitation Alliance (SuSanA), is holding its first thematic online discussion on the Swacch Bharat Mission. The thematic online discussion is the first in a series of discussions taking place under the umbrella of the SuSanA Indian chapter. The discussion will run from
29th July- 21st August 2016
.
Join our discussion on the SuSanA Forum: forum.susana.org/forum/categories/259-on...usana-indian-chapter
Since it was launched 2nd October, 2014, Swacch Bharat Mission has been one of the government's flagship programmes. The percentage of the eligible rural population with toilets has increased to 52% from about 39% in 2012, according to the Ministry of Drinking Water and Sanitation that oversees the programme. Though a lot of work has been done in the field of rural sanitation in the past decade in the country, sanitation coverage is still poor.
A major challenge has been to ensure everybody uses toilets all the time to make communities free from open defecation (ODF).
Since SBM Rural was launched the annual achievement against targets for construction of toilets have been a little higher than the earlier Total Sanitation Campaign and Nirmal Bharat Abhiyan, as shown in this table (data from the Ministry of Drinking Water and Sanitation, Government of India):
FINANCIAL YEAR
Household toilets
TOTAL
Below Poverty Line
Above Poverty Line
2010-2011
45.50%
50.50%
41.35%
2011-2012
50.60%
56.51%
45.09%
2012-2013
36.84%
46.57%
26.85%
2013-2014
49.50%
57.47%
43.25%
2014-2015
46.64%
47.88%
45.37%
2015-2016
44.69%
41.24%
47.24%
The utilisation of funds has, however, been much higher as shown in this table:
| | | | |
| --- | --- | --- | --- |
| Financial Year | Total Available Fund (In Lakhs) | Expenditure (In Lakhs) | % Utilization of Funds Released |
| 2010-11 | 412900.11 | 179654.98 | 43.51 |
| 2011-12 | 445058.8 | 201653.84 | 45.31 |
| 2012-13 | 547779.97 | 210650.08 | 38.46 |
| 2013-14 | 646347.47 | 286689.68 | 44.36 |
| 2014-15 | 716681.06 | 437960.05 | 61.11 |
| 2015-16 | 963316.32 | 1013596.41 | 105.22 |
This means the states have used funds more efficiently and there has been an increase in construction. A large part of the increased expenditure is also due to the increase in the incentive amount in 2014-15. The national figures hide huge state level variations. Uttar Pradesh, Bihar and Odisha remain the laggards while Kerala and Sikkim have all but become ODF. There are state specific factors for this, governance and education being two of them.
Though it is necessary that the construction of new toilets has to continue, mere creation of infrastructure will not be the sole mean to achieve the government's target to make India ODF until 2019. An innovation is the use of concurrent learning, called Rapid Action Learning Units, to help in course correction and sharing information.
To ensure that the constructed and functional toilets are also used, behaviour change is key. Information, education and communication (IEC) efforts are increasingly important to change the people's mindset and spreading knowledge about the adverse health impact of open defecation. In fact, a study shows a strong correlation between the use of IEC funds and the construction of toilets.
And there is more to the picture. Looking only at the number of constructed toilets, dismisses the whole sanitation chain, which includes containment, emptying, transport, treatment and disposal. A shift towards toilets that are used, maintained is needed.
The first thematic online discussion of the India Sanitation Coalition (ISC) which is hosted by the Sustainable Sanitation Alliance, aims at creating a broader understanding of what is needed to provide sustainable sanitation in India and to make India ODF in the context of Swacch Bharat Mission.
For this, the discussion will be structured along the following sub-topics:
Policy and institutions: What has changed for SBM to work the way it especially with regard to funds utilisation and construction? Please suggest modifications for the period 2016-19 for SBM for sustainable ODF. Chairperson of the India Sanitation Coalition Naina Kidwai will initiate the discussion
ODF: Is the existing definition provided by the Ministry of Drinking Water and Sanitation sufficient for sustainable and effective ODF? How can we ensure behaviour change leads to ODF and then ODF+? Sanchita from the Water Supply and Sanitation Collaborative Council will initiate the discussion
Sustainability: How can we ensure that the focus from constructing toilets is shifted towards using and maintaining toilets as well as the safe treatment of human faeces – taking into consideration the whole sanitation chain? UNICEF India's sanitation specialist Sujoy Mojumdar will initiate the discussion
Good practices: What are good practice examples of how SBM has effectively contributed to significantly improve sanitation in communities? WaterAid's policy manager Siddhartha Das will initiate the discussion
To participate in the discussion, please post on the SuSanA Forum:
forum.susana.org/forum/categories/259-on...usana-indian-chapter
. Alternatively you can send your posts directly to
This email address is being protected from spambots. You need JavaScript enabled to view it.
(this is a service only for registered SuSanA members. Please register here in case you are not yet a SuSanA member:
www.susana.org/register
)
Regular summaries and a synthesis of the discussion will be provided and disseminated publicly. We look forward to your active engagement.
The following user(s) like this post:
canaday
,
SHAFIQ
,
sampark
,
annetempel
,
Sowmya
,
jvgkm
,
VandanaNath
You need to login to reply
On the way to a "clean India": 2 years of Swacch Bharat Mission (Gramin) - Thematic Discussion by SuSanA India Chapter
Time to create page: 0.241 seconds
DONATE HERE