On the way to a "clean India": 2 years of Swacch Bharat Mission (Gramin) - Thematic Discussion by SuSanA India Chapter
On the way to a "clean India" – 2 years of Swacch Bharat Mission (Gramin/rural)
21.4k views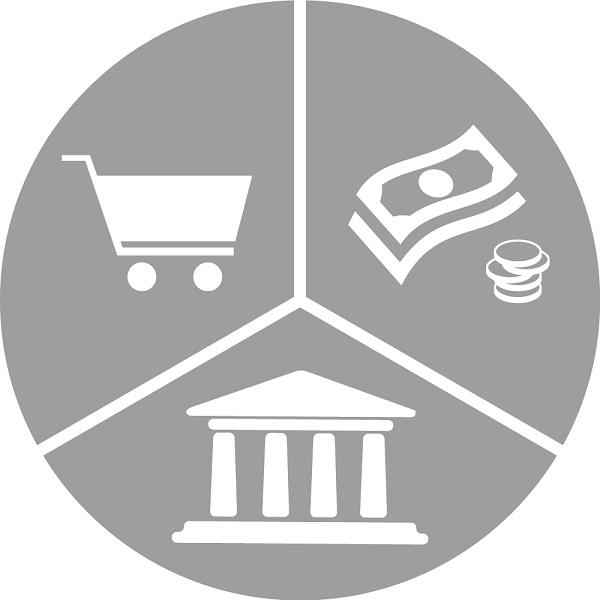 Re: On the way to a "clean India" – 2 years of Swacch Bharat Mission (Gramin)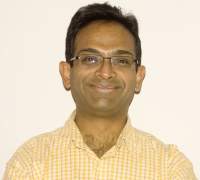 02 Nov 2016 13:20
#19491
by

nityajacob
Dear all,

I am happy to share the final synthesis document on the discussion. Thanks to all who took the time to respond.

Regards
Nitya
This message has an attachment file.
Please log in or register to see it.
The following user(s) like this post:
canaday
You need to login to reply
Re: On the way to a "clean India" – 2 years of Swacch Bharat Mission (Gramin)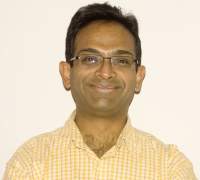 02 Nov 2016 11:20
#19484
by

nityajacob
Dear all,

I am happy to share the synthesis document of the discussion on Swacch Bharat Mission (Gramin). Please see the attachment.

Regards
This message has an attachment file.
Please log in or register to see it.
You need to login to reply
Re: On the way to a "clean India" – 2 years of Swacch Bharat Mission (Gramin)
25 Oct 2016 11:23
#19410
by

Elisabeth
Dear Nitya,
I might have missed it, but have you already posted a
summary
of this thematic discussion on the rural Clean India Mission somewhere?
You had said:
I am now consolidating the information you have provided to come out of with a document in September.
I hope you enjoyed this first thematic discussion on the SuSanA forum that was organised specifically by the India Sanitation Coalition in collaboration with the new India chapter of SuSanA.
Is there any feedback from you, the other moderators or the participants about how this dicussion ran (strengths / possible improvements)?
Regards,
Elisabeth
You need to login to reply
Re: On the way to a "clean India" – 2 years of Swacch Bharat Mission (Gramin)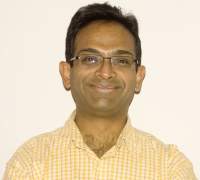 30 Aug 2016 03:24
#18878
by

nityajacob
This has been very interesting and lively discussion. I am now consolidating the information you have provided to come out of with a document in September. Meanwhile, please continue to comment on any of the four themes above with as many details as possible.

I thank all of you for taking your time and putting in efforts in this initial discussion on the SuSanA India chapter. As you know this is an initiative of the India Sanitation Coalition that is a group of organizations supporting the Swacch Bharat Mission. It is supported by Arghyam, an NGO that supports water and sanitation projects in India.
You need to login to reply
Re: On the way to a "clean India" – 2 years of Swacch Bharat Mission (Gramin)
24 Aug 2016 15:43
#18828
by

Nripendra
Dear All,

The implementation of Rural Sanitation Sector in Assam (India) is involved with different issues and the different reasons behind such issues might be as follows:
(a) The Govt. Approach on Rural Sanitation Sector was focused to implement as one of it's flagship Programmes, initially called as 'Total Sanitation Campaign'. Later on, it was renamed as 'Nrimal Bharat Abhiyan'. The implementation involved a low incentive amount for one Individual Household Toilet in poor households. The reason behind such low incentive amount was to involve community to contribute and it was assumed that involvement of community contribution would make the toilets more sustained with a sense of ownership. But people's perspective was different, as such that Toilets need to be constructed with the value as same as that of the incentive amount only, with nominal self contribution (as prescribed) in kinds, if not in cash. So the Toilets were constructed with nominal amounts sanctioned amount against each Toilet, with merely no value addition into it. In the beginning of Total Sanitation Campaign Project, Toilets were constructed with Rs. 625.00 per Toilet and this amount was later on increased to Rs. 1500.00 per Toilet, Rs. 3000.00 per Toilet, Rs. 4000.00 per Toilet and Rs. 6000.00 per Toilet, at different points of time [The quoted rates refer to that for Hilly & Difficult regions]. However, such increase was unable to cater for the need due to price escalation and so the options of construction of such Toilet could not satisfy peoples expectation.
It was expected that as a result of the Behavioural Practice / Change out of Toilet Usage, people (users) will come forward to repair or replace the original temporary construction, in due course of time. But it could not happen eventually. Although some Awareness generation activities were initiated to motivate the Community towards ODF status, but that could not build up the expected level of Awareness. People's perception, which was prevailed among the community, was as such that – 'Govt. prescribes for Individual Household Toilet and hence Govt. should bear the cost of construction of Toilet'.
In this connection, the issue of ghost Toilets or Defunct Toilets is quite important and it needs serious thinking / monitoring. Now the Sanitation Sector is restructured as "Swachh Bharat Mission (SBM)" and hence the issue, which is even more important, is to take up urgently the course correction activities, to get the defunct Toilets repaired to put them in use again.
Very recently, the incentive amount for construction of IHHL has again be revised under SBM(G) to the tune of Rs. 12,000.00 per toilet, keeping in view of constructing an IHHL, which is permanent and complete in nature. So there is profound hope everywhere that the construction of IHHLs under SBM(G) will be taken up with an all out efforts from all Stakeholders and the approach is neither stapled with any Official as well as Technocratic crippling nor crumbled with any sort of syndrome of Politics.
(b) Another issue is the undesirable shifting of focus from ODF status to mere Cleanliness Drive and the ODF status linked with Environmental Cleanliness is not prioritised. The concern about the process of Cleanliness Drive ( SAFAI ABHIYAN ) in connection with Swachh Bharat Mission is that such SAFAI ABHIYANs are more publicity oriented. It should have started from own Homefront and also with a focus on the necessity of proper SYSTEM and it's sustainability, instead of much hyped SAFAI Activities with Jharu (broom) in public places for the purpose of 'PHOTO publicity'. Sometimes there are even the examples or the Call for a Mass Demonstration on taking up Activities for Cleanliness by personalities like Minister, leading personalities and their colleagues etc. and it might be a symbolic one to encourage the System, but can not perhaps be a part of the System and more importantly to involve the common PEOPLE. Such public show of SAFAI ABHIYAN with Jharu, would not yield any results, except the temporary relief just for few hours or one Day, until and unless, there is community involvement.
Simultaneously, the need of infrastructures for the System to work properly, is also a point of concern. What I mean to say --- suppose there is not even a Roadside Dustbin, then? And even if it is there and people are dumping their household solid waste in the Dustbin, then what next? Is there any effective system to collect the waste from the Dustbins for final disposal? Is there any well managed Disposal Site for the Solid waste?
So all such happenings in the name of implementing Swachh Bharat Mission, reflects merely the Desire of Public and the Political Agenda only. That's why, I would like to endorse a Call for an all out efforts to build PRACTICE and also the Politics of Professionalism to ensure Poilitical SKILL, alongwith the Political Agenda.
Even Sector EXPERTS emphasise for addressing Water, Sanitation and Hygiene (WASH) Issues through Safe Practices to facilitate improvement of quality of life.
(c) As per the field situation in Assam (India), Open Defecation is not that prevalent in Rural Areas. Rather, there is a large scale practice of using Toilet; but unfortunately they are mostly Insanitary Latrines [ called as 'Kuchcha Latrine' in Assam (India) ] and the condition of such 'Kuchcha Latrine' is as follows :
(i) Different forms are used as Pan, but without having any Water Seal in the form of Trap.
(ii) The excreta is transferred in most cases to an earthen pit ( either offset or onset type ). The offset pits are often covered with some locally available materials ( over which, sometimes an earth layer is also placed ). Once the pit gets filled up, a new pit is dug out for using as a pit and the filled pit is just abandoned.
(iii) In some cases, excreta is transferred to uncovered pit also.
(iv) In very few ( one or two ) places, excreta is left open eventually to be serviced by domestic animals.
Now the main challenge in our Rural Areas of Assam, is the conversion of such Insanitary Latrines into a Sanitary Latrines. So the focus should be not just to ensure use of Toilet, but to convince people to use SANITARY TOILET. Because, people remains complacent about their use of Toilet and the type of Toilet ( whether Sanitary or Insanitary ) is least bothered.
(d) There is total lack of Awareness / Education to understand the importance / likely benefits out of safe sanitation practices. So the approach for necessary awareness generation needs to be revitalised with renewed focus / thrust (with proper utilisation of IEC fund). Nowadays, people are using different household facilities like, TV, Refrigerator, Mobile Phones (even 2-3 Nos per household) etc. but for constructing / upgrading or repairing a Toilet, they are looking for Govt. incentive. 'Sanitary Toilet' is yet to be considered as a household PRIRITY, unlike in case of Water, Food, Home (beautiful?) etc.
(e) A detailed Performance Review is also a great need in present times to evaluate the constraints / drawbacks etc. Present system of M&E also needs revisit for strengthening.
(f) Moreover, the Issues related to Safe Water and Sanitation, simply do not have the same resonance during implementation and the situation becomes more worse prominently under Sanitation Sector. It is our failure that due to lack of WASH oriented focus and necessary convergence, the enabling environment is not ensured to find a better and committed workforce to work relentlessly for the Rural Sanitation Sector. Even, the necessary support is also missing from all fronts to endorse WASH as a priority. There are some stakeholders, who agree to accept the declaration "WASH for ALL". But when their turn comes to deliver, they just ignore "All for WASH".
There is even absence of serious efforts from implementation Stakeholders. This was even reflected with emphasis, in the Independence Day Address from our Prime Minister to the Nation on 15th Aug., 2014. Hon'ble Prime Minister emphasised for Swachhata (Cleanliness) and appealed to the implementation Stakeholders to discard 'Mera Kya, Mujhe Kya (where is there my stake, what is for me)' approach during implementation of 'Nirmal Bharat Abhiyan'.
(g) Lastly and not the least, the political WILL and SUPPORT for establishing the desired mandate and enabling environment is also necessary with WASH based approach for sustained infrastructure and Usage and that too with renewed focus. However, the urgent need is for the Politics of Professionalism also, alongwith the Political WILL.
So let us pledge for "WASH for ALL::ALL for WASH".
Thanking All.
Regards
Nripendra Kumar Sarma
Nagaon, Assam, India
The following user(s) like this post:
nityajacob
You need to login to reply
Re: On the way to a "clean India" – 2 years of Swacch Bharat Mission (Gramin)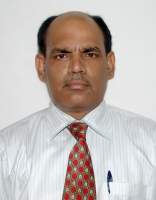 19 Aug 2016 10:55
#18783
by

pkjha
The National Level Monitoring (NLM) report for sanitation status in different states has been submitted to the Ministry of Drinking Water and Sanitation a few days back. The report is shocking. There is a serious gap between the actual number of toilets constructed and the number on the website of the Ministry for many states. Such gap for the states like Arunachal Pradesh and Manipur is over 41%. In other states like Jharkhand, Gujarat, Karnataka, and Rajasthan such gaps are 19%, 23%, 27%, and 28% respectively. The Report also mentions that 48% of the households surveyed are not using latrines despite having one.
The findings may be useful for the planners/ Ministry/ state governments to seek course corrections, revamp programme design and improve monitoring of the Flagship Program-SBM.

Best
Pawan
Pawan Jha
Chairman
Foundation for Environment and Sanitation
Mahavir Enclave
New Delhi 110045, India
Web: www.foundation4es.org
Linked: linkedin.com/in/drpkjha
You need to login to reply
Re: On the way to a "clean India" – 2 years of Swacch Bharat Mission (Gramin)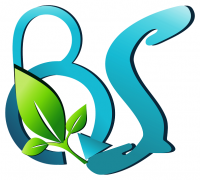 12 Aug 2016 12:08
#18705
by

basicsanitations
Feeling proud to be a part of this discussion. Great initiative by ISC. Hope to have meaningful deliberations which could help making SBM to a social movement than a government run programme. Still long way to go in achieving such a mammoth task in next three years.

Regards
Ajay Kumar
Ajay Kumar
Director
Basic Sanitations Pvt. Ltd.
TF-10D, Vasant Square Mall,
Vasant Kunj,
New Delhi-110070
Tel.:+91-11-46000557
Email :

This email address is being protected from spambots. You need JavaScript enabled to view it.
You need to login to reply
Re: On the way to a "clean India" – 2 years of Swacch Bharat Mission (Gramin)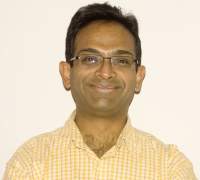 11 Aug 2016 05:28
#18678
by

nityajacob
Hi Elisabeth

Gramin stands for rural. This discussion is focussed on the rural component of Swacch Bharat Mission. There is a separate urban mission that is trying to improve conditions in cities. We separated the two because the issues and audiences are completely different. We may have an urban discussion as well soon initiated by a member of the India Sanitation Coalition.

As you are aware, the India Chapter was started with SuSanA and the India Sanitation Coalition in May 2016 with support from Arghyam. I am the moderator for this forum based in New Delhi. I've worked with WaterAid as head of policy and other organizations on water and sanitation. From 2008 - 2012 I was the resource person and moderator for the UN Solution Exchange's Water Community, that was very similar to this forum. Now I am a consultant working on WASH issues based in New Delhi, India.

Regarding your Wikipedia page, we can post a request to the Forum. You could start a separate topic on it if you prefer.
Regards
Nitya
The following user(s) like this post:
Elisabeth
You need to login to reply
Re: On the way to a "clean India" – 2 years of Swacch Bharat Mission (Gramin)
11 Aug 2016 04:52
#18677
by

Elisabeth
Hi,
Good thematic discussion here and I look forward to learning more about the situation in India as I read what people have to say! So thank you to the organisers.
I have a very basic question: what does the "Gramin" in the title stand for? I have the suspicion it has something to do with rural - if that's the case then is there also an urban Swacch Bharat Mission? Could you please explain to the novice?
Also, naturally I took a look at the Wikipedia page about the Swacch Bharat Mission:
en.wikipedia.org/wiki/Swachh_Bharat_Abhiyan
What do you all think about this page? I see a need to improve it, particularly the section on toilets. Could the people involved in this thematic discussion help to improve it, e.g. by suggesting key literature that should be referenced?
And lastly, a question to Nitya, the main moderator of this online discussion: I might have missed it, but could you please introduce yourself a bit? Who do you work for, what's your background and how did you get to the SuSanA Forum? You could also provide more details in your forum profile to make it easier for us participants to know who's moderating this (see
forum.susana.org/forum/categories/134-us...-with-video-tutorial
). Thanks.
Regards,
Elisabeth
You need to login to reply
Re: On the way to a "clean India" – 2 years of Swacch Bharat Mission (Gramin)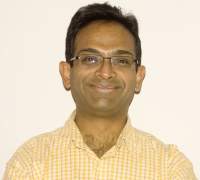 06 Aug 2016 03:04
#18620
by

nityajacob
I completely agree with Chris. Shared toilets just do not work for obvious reasons. The objective is to ensure each family has its own toilet, and uses it. This is the sanitation mission's goal, but we as sanitation workers need to supplement construction with use.
The following user(s) like this post:
canaday
You need to login to reply
Re: On the way to a "clean India" – 2 years of Swacch Bharat Mission (Gramin)
05 Aug 2016 11:18
#18614
by

Aasmesh
I am happy to be a member of Susanna and be able to contribute as well learn from the inform and posts here.

I am just adding on to what Naina Kidwai posted.

While agreeing with Naina Kidwai on the progress that SBM has made, it still has a long way to go. As rightly pointed out, while the common person is aware about the need for sanitation and even the fact that government is providing subsidy for toilet construction, yet what perhaps is more critical, is its usage. Now under the SBM, there is also some allocation made to have a water connection. In the first instance, is that viable and functional, given the fact that even metropolitan cities like Bangalore also suffer from water crisis. A key concern certainly is behaviour change to ensure that all members in the family use the toilet.

The celebrities campaigning for sanitation certainly has given the mission the needed impetus. However, if attention could consistently focus on children as key change agents, perhaps this would add momentum to the initiative. Maintenance of the toilets is another area that deserves special attention as it has caste ramifications and therefore tends to get neglected. Another fact which then results in the non- use of toilets. Or the responsibility of maintaining the toilets becomes again an additional burden to the already weighing responsibilities of domestic chores on women

The effort to make use of SHGs as contractors for building toilets is being done in some areas, maybe this could be strengthened. It will help women to improve their economic status, build other skills of team management and leadership and help women to take on decision making roles. However, the responsibilities of the SHG collectives should not be limited to infrastructure related activity, but they should also be utilised for soft skills.

SHG collectives in Dalit hamlets and adivasi areas should be prioritised for this effort.This would help in bringing sanitation to the neglected areas and force the GPs to work through these SHG groups, rather than the affluent SHGs.
You need to login to reply
Re: On the way to a "clean India" – 2 years of Swacch Bharat Mission (Gramin)
04 Aug 2016 10:08
#18591
by

am101
Dear Members,
Nice to hear about Susan India Chapter.The major problem is achievement of ODF,Behaviour Change & Sustainability.I have scrutinised the work of many international,national organizations.The work is not upto the mark.Organizations focus on spending budgets and hiring consultants to exhaust their budgets.Our focus should be on real challenges if we cannot achieve behaviour change despite having huge budgets suggest that we are not having the right strategy.Some organiztions are not at all working they are focusing on best practices & organizing conferences.Each organization should focus on selected areas and show that they have achieved something.Some claim that their presentations to counterparts will bring all the changes.Some claim that monitoring & evaluation will bring about the change.But still I see whatever is claimed is much out of proportion to the achievement.Hence everyone should focus on solving the problems.Our budgets should also be focused on achieving the real solution.False claims & best practices should be avoided at any cost.Our objective is not to claim achievements but to attain sustainable behaviour change.
Best Wishes to India Chapter
Abhishek Mendiratta
You need to login to reply
On the way to a "clean India": 2 years of Swacch Bharat Mission (Gramin) - Thematic Discussion by SuSanA India Chapter
Time to create page: 0.416 seconds
DONATE HERE