Public Finance at National Level
35k views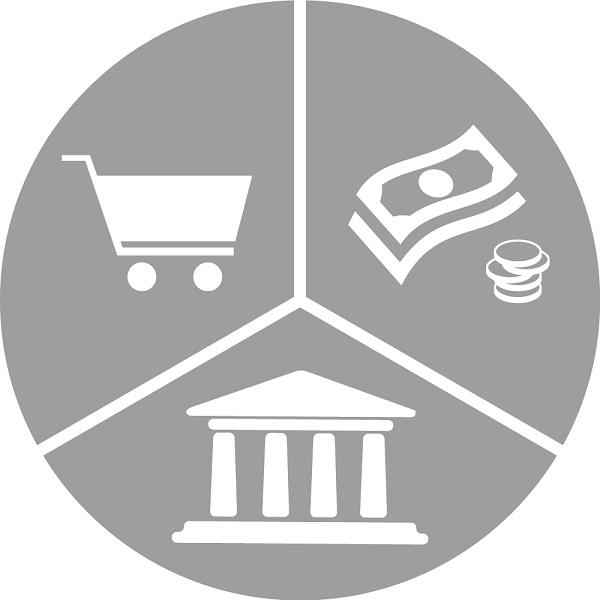 Public Finance at National Level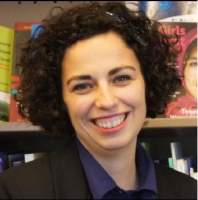 23 Jun 2015 07:10
#13803
by

catarinafonseca
Dear colleagues,

Welcome to the e-discussion on Urban Sanitation Finance – from Macro to Micro Level.

I have the honour to kick-off the discussions with the macro level and focus specifically on national level domestic public finance: taxes.

As our conversation progresses we will discuss tariffs, private finance, local finance, microfinance, etc. But the focus of this first week is on the national level and one of the major sources of revenues for governments, which is taxation.

Mounting evidence suggests construction of latrines without further service provision in urban areas is highly inefficient and expensive for end-users not to mention the impact on human health, the environment and economic growth.

Urban sanitation is complex and it's also so much more than building toilets. A whole-systems approach is needed, one that takes into account the complexity of the faecal waste chain, from safe containment to collection, transport, treatment and reuse, as well as engagement with stakeholders and organisations operating at all levels.

To end open defecation and expand improved sanitation to all, new approaches and the finance that comes with it is needed. We will never be able to provide universal access if these services a re seen as a personal responsibility instead of a wider public concern.

When I was preparing for the e-discussion I had a long list of questions, but three seemed to be the most relevant to have an engaging discussion:

- Why do we actually need national level, domestic public finance for sanitation?
- What are the current levels of domestic finance at national level?

Together with my colleague Idun we started compiling some data and offering some answers to these questions – the four page attached brief does not attempt to be exhaustive but to provide food for thought. Given the difficulties in getting data for the second question above, the third question for this Forum became:

- How to successfully advocate for improved tracking and monitoring of government expenditure for sanitation beyond the community and the district level? Does anyone have good examples of what has worked or not and why?

I truly look forward to your inputs, thoughts, ideas and experiences. The e-discussion is now open.

Kind regards,
Catarina Fonseca
Catarina Fonseca
IRC - Head Innovation and International Programme

E-mail:

This email address is being protected from spambots. You need JavaScript enabled to view it.



Twitter: @ircCatarina
This message has an attachment file.
Please log in or register to see it.
The following user(s) like this post:
Dominik
,
dwumfourasare
,
Sowmya
,
pallavipalsokar
,
Katrin
,
vllanoarias
You need to login to reply
Re: Public Finance at National Level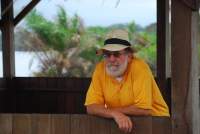 23 Jun 2015 15:23
#13823
by

aquawatch
Dear Catarina, your figures support exactly my opinion that financing sanitation can not be left to government institutions alone. We are facing in Zambia the same problem, the budgets are (somehow) prepared, but the final disbursements are so slow and minimal that it is a shame. And to obtain reliable figures is almost impossible. We addressed that at our National Urban Sanitation Workshop last year.(Jonathan and Antoinette were present). Knowing this limited Public Finance behavior at National Levels I am supporting the approach of PPP models and are eager to learn from other projects in the two later sessions. Best regards Rainer
the slip which brought me to my knees failed, what if all these fantasies come flailing around
The following user(s) like this post:
catarinafonseca
You need to login to reply
Re: Public Finance at National Level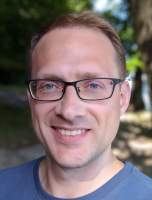 24 Jun 2015 04:02
#13831
by

JKMakowka
I guess there are not too many people working on public finance around here; its actually a pity that you don't see a lot of technical staff from developing countries water ministries contributing online. I guess they fear that it is seen as "wasting time online" by their superiors.

For me public finance is necessary because a public health issue can not be left to the individual households alone and especially low income areas likely need some sort of subsedy for the initial infrastructure investments.

One thing that is important to keep in mind though is that contrary to developed countries where public finance is seen as a very stable and contious source of funding, in developing countries it is quite the opposite both due to disembursement issues (as mentioned by the last comment) but also because funds for public sanitation and waste management are one of the prime examples of public funds used to influence election results by the current office holders in the municipalities.

This has its upsides if a good public demand can be created in the time leading up to an local election, but usually funds dry up quickly after the election again.
The following user(s) like this post:
catarinafonseca
You need to login to reply
Re: Public Finance at National Level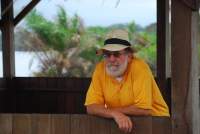 24 Jun 2015 06:13
#13833
by

aquawatch
Hi Krishan, (I like this name: call it Nordic by Nature:) ), your contribution is very valid, but it applies to all infrastructure development projects, mainly roads. Sanitation is not considered by the public as a sexy money making business opportunity (Roads are, Sewerage may be), hence even if budgets are drawn, the lobby not to divert into other more "publiceyescatching" projects is very limited.
btw. In Zambia the responsible ministry is as well in charge of Power and Mines, you can imagine, what that means. And with PPP i did not mean private households, but LAs (Local Administrations) with private investments once sanitation is seen as a business.
However appropriate ONSITE SANITATION could easily been financed on household level. New house builders need to source finance for septic tanks as well, hence why not going a step ahead into modern onsite technologies, like household size SBR stations? (Discussion open?)
BR Rainer

Need to correct my earlier contribution, it was Marie Alex Pratt who participated, sorry MARIE.
the slip which brought me to my knees failed, what if all these fantasies come flailing around
You need to login to reply
Re: Public Finance at National Level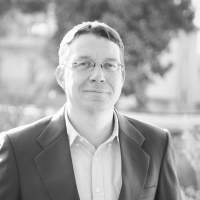 24 Jun 2015 07:17
#13834
by

Marijn Zandee
- Why do we actually need national level, domestic public finance for sanitation?
For me the simple reality is that any waste management system costs money to support. Especially in urban areas, some form of logistic (pipes, trucks, etc.) and semi-centralized final treatment and disposal are needed. I think this is true for any sanitation system we have at our "disposal" at this point in time.
If we agree that truly functional (urban) sanitation always needs funding for infrastructure purchase and subsequent O&M, if seems to me that using tax payers money is the most efficient and most sustainable way forward. (efficient should be read here as available at low additional cost for a government, not as easy to get from the government for a sanitation authority.
Further, as an aside, I think that taxation is an often overlooked but very critical part in a accountability feedback system between government and population. If you pay taxes at European rates, you have more rights to demand that this money is used in a "good" way. Than if you pay very low tax rates, which maybe easy to avoid altogether.
Regards
Marijn
Marijn Zandee

E:

This email address is being protected from spambots. You need JavaScript enabled to view it.
The following user(s) like this post:
cecile
,
catarinafonseca
You need to login to reply
Re: Public Finance at National Level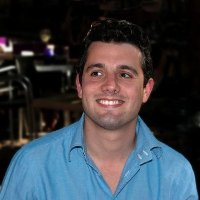 24 Jun 2015 07:55
#13838
by

ggalli
Dear Catarina and others,

First of all thank you for starting off this thematic discussion. I think it's a very relevant topic and hopefully this will lead to some great contributions. (Disclaimer: I worked last year with IRC and Catarina was one of my direct colleagues).

Right now I'm conducting a PhD research on the governance of sanitation in Gemena, a small town in northwest DRC. I'm afraid I don't have clear answers yet for the second and third question. The first question is already answered in your brief. Sanitation is considered here to be a household responsibility and is therefore largely ungoverned and unfunded. Thankfully the city still has plenty of space, so simple pit latrines are still very much a possibility here (even though the state of many is deplorable). However, this might change in the future if urbanisation rates continue at this pace. Without public financing such sanitation services will be far too expensive to reach all, especially given the high poverty rate in this province. This can already be seen for other public services such as water.

Although the DRC is considered to be an extreme case in terms low development indicators and poor governance, I would argue that for many secondary and tertiary cities in developing countries the situation is perhaps very similar to Gemena. Before even tackling the issue of public financing, it needs to become clear that urban sanitation is a collective responsibility and that it needs to be tackled collectively. Clearly this also includes putting your money where your mouth is, but even before that public officials need to be aware that urban sanitation requires some form of collective vision and planning.

My PhD research is taking place within an Oxfam GB-led sanitation marketing project. In a country where one can take for granted that no public financing will be available for urban sanitation in a tertiary city, it may be worthwhile to strengthen the market demand and offer in this field. However, even these activities cannot operate without the support of formal state structures. Some of the challenges the project staff here is facing are the low priority status of sanitation for households, the little availability of saving and financing mechanisms (for households and market suppliers) and the little clarity in taxing activities that many entrepreneurs face.

Looking forward to all your contributions. All the best,
Giacomo
The following user(s) like this post:
cecile
,
catarinafonseca
You need to login to reply
As part of the Engineering team, my role at IMC is to lead on the delivery of projects requiring specific expertise on urban sanitation (including excreta/waste/wastewater/stormwater management) focusing on technical, institutional and financial aspects in project design and implementation.

Less

Posts: 223
Karma: 24
Likes received: 87
Re: Public Finance at National Level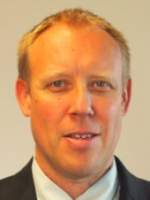 24 Jun 2015 09:47
#13840
by

jonpar
Dear all,
This is a very welcome initiative and I thank those responsible for coming together and putting their collective thinking and wisdom together on some clear and succinct briefing notes and raising some highly pertinent questions. I encourage you to read the briefing notes and submit your ideas as to how we should move forward.
In the IRC Briefing Note on "Financing Urban Sanitation - Public Finance at National Level"
(
forum.susana.org/media/kunena/attachment...gUrbanSanitation.pdf
)
Catarina Fonseca and Idun Rognerud highlight that "urban sanitation is being mainly funded through household own contributions or tariffs, and through transfers (aid), leaving the single most important source of funds – taxes – untapped as a financial source. They raise the point that there is a need for additional public finance for investments in other parts of the sanitation train. Indeed, how can households be expected to pay for the infrastructure for excreta collection and treatment? This is public infrastructure requiring public investments for a public "good". Even if systems are smaller scale / decentralised facilities, we are still talking about a substantial investment.
In response to the question "Why do we actually need national level, domestic public finance for sanitation?", I think to some extent the question is already answered, but the question is how do we influence those who control the budgets to invest in sanitation, how to prioritise/target these public funds and what are the most effective financing instruments to utilize what funds are made available.
In the briefing note "Domestic public finance for WASH: what, why, how?" (2015) available from
www.publicfinanceforwash.com
, Guy Norman and co-authors Catarina Fonseca and Sophie Trémolet highlight the economic benefits of these investments. For example, in East Asia the economic return on investment is estimated at US $8 for each $1 invested in sanitation. This is a very compelling headliner for politicians. Even if the elevator was going 1 floor, you could get this message across to a politician in the time available.
If going to the second floor, perhaps one could add (if this is indeed the case) that many developed economies have invested public funds in sanitation at key points in the development and since then have been reaping the economic returns.
I perceive that money is available in national coffers of all but the most impoverished countries. What is required is a substantial increase in the allocation into sanitation for a fixed period of time (say 5 years) to enable a national sanitation programme to have the resources for some major investments.
Considering this, I would be very interested to know how effective the Water and Sanitation Program's Economics of Sanitation Initiative has been in mobilizing public funds for sanitation through the awareness raising and advocacy campaigns. I have been impressed by this initiative, but it would be good to know what the results (evidence) have been.
And on a similar note, what are the experiences from the "Sanitation and Water for All" initiative (
www.sanitationandwaterforall.org
), WSSCC and WaterAid who are active in advocating to national governments the need to invest in sanitation for health benefits particularly for children (also noted in the Briefing Note).
Before we move on to the issues about how this money is disbursed / expended, I would encourage some further exchange and discussion around these issues so we develop our understanding of the means to persuade those with control on the public finances to have the courage to make the necessary commitment.
best regards to you all,
Jonathan
Dr. Jonathan Parkinson
Principal Consultant – Water and Sanitation
IMC Worldwide Ltd, Redhill, United Kingdom
Email:

This email address is being protected from spambots. You need JavaScript enabled to view it.


Skype : jonathanparkinson1

The following user(s) like this post:
cecile
,
catarinafonseca
,
vllanoarias
You need to login to reply
Re: Public Finance at National Level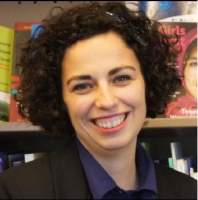 25 Jun 2015 16:15
#13868
by

catarinafonseca
Dear all,

It's great to see so many page views on the post. Thank you also to those that posted comments. I would like to encourage you to share more of your own experiences and views – from your specific countries.

Here are a couple of points from the different posts so far that I think are relevant:

Looks like Forum members agree on the need for public finance at national level but confirm that there is still a long way to go. However, what to do about this, what strategies might work to convince those who control the budgets to invest in sanitation as well as how to track and monitor their "promises" has not been sufficiently addressed?

I agree that appropriate onsite sanitation can be easily financed at household level (although there are known issues and obstacles in slum and highly dense populated areas), but the whole point of bringing in the macro discussion on finance is to look beyond the construction of toilets, to the whole system which includes collection, waste disposal and treatment – and this is clearly beyond (the finance of) urban households responsibility.

Taking up Rainer's comment that sanitation is just not "sexy" enough, another question could be: how to raise awareness for the topic so that national investment in sanitation becomes the norm rather than being thought of as something "nice to have". As Jonathan points out: Economic gains of investment in sanitation is huge, the question is how to get this information to government officials and make them act on it.

Giacomo's example from Gemena, DRC is that before we tackle public finance we actually need to make clear that urban sanitation is a public responsibility.

The following remark from Jonathan is also interesting: "If going to the second floor, perhaps one could add that many developed economies have invested public funds in sanitation at key points in the development and since then have been reaping the economic returns." It would indeed be interesting to see what evidence exists on how sanitation contributed to the growth of developed economies and whether these examples could serve as "best practice" examples.

On the points of PPPs that might be a better solution – it's not about "or", it's about "and". PPPs have very high percentages of public finance and at the moment it's just not known how much of it it's private and how much its public.

Anyone with best practice examples or with suggestions for strategies that might work to improve public finance at national level? How to change the perception that it is a household responsibility?

Kind regards,
Catarina
Catarina Fonseca
IRC - Head Innovation and International Programme

E-mail:

This email address is being protected from spambots. You need JavaScript enabled to view it.



Twitter: @ircCatarina
You need to login to reply
Re: Public Finance at National Level
25 Jun 2015 20:46
#13872
by

Elisabeth
Dear Catarina (and all),
Thanks for this summary of posts so far and thanks for leading and structuring this discussion for us! I think many people will be really keen to learn more about Urban Sanitation Finance by taking part in the discussion or by reading posts.
When writing posts, I urge you all to keep in mind different levels of knowledge for people, don't assume that people know too much already (this includes myself!). Therefore, let's use abbreviations or jargon only sparingly (in fact if an abbreviation is to be used, please add it to the abbreviation list if it's not already in there; the abbreviation list can be accessed by clicking on the blue button below this post and then clicking one more time on the Wikipedia abbreviation list link).
And to those people who are novices to the topic (like myself): please don't be shy,
don't feel afraid or intimidated to ask "stupid" questions
as many people might have the same questions but are too afraid to ask.

Just taking one step back: Catarina and all,
what is your definition here of urban
(as the Discussion is themed "Urban Sanitation Finance"). Some people say urban is wherever the sewer network extends to... We had a brief discussion about different definitions for urban here:
forum.susana.org/forum/categories/166-de...mall-towns-and-rural
Do we include small towns also in "urban"?
Secondly, could you explain a bit more what you meant with this question (your second question):
What are the current levels of domestic finance at national level?
I wasn't really sure what that meant. For example, if I was to look at my own country, Germany, what would this question mean? How could I determine the answer?
When it comes to tax and public finance, I wonder
if it helps to draw the parallels between the situation with developed countries
? How are things done here? Or is it impossible to compare because we have here in Europe only a tiny fraction of on-site sanitation and a huge proportion of sewer connections (mind you, that is not true for all European countries; septic tanks do also exist in European countries - Jan Knappe has recently updated the Wikipedia page on regulations for septic tanks in some European countries for that:
en.wikipedia.org/wiki/Septic_tank#European_Union
).
So I guess my question is:
which countries are meant to be included in this thematic discussion?
I am assuming that the answer is developing countries and countries in transition only.
And secondly, which aspects of how it works in developed countries might be helpful or aspirational and which not?
It is often said that people in developing countries want the same things that others have in developed countries, i.e. flush toilet with sewer system and treatment plant... Does that mean that the same financing models are also aspired to? Lots of tax...?
Jonathan said this which I found interesting:
many developed economies have invested public funds in sanitation at key points in the development and since then have been reaping the economic returns.
I would say, not just "at key points" but each year as we in Europe are continually upgrading sewers and treatment plants, aren't we? In fact for some cities it is apparently a time bomb ticking as they struggle to keep up with sewers that are too old now, or sewers that are too big for a shrinking population (in Eastern Germany, the shrinking population in rural areas is a real problem for the water companies...).
These are just some initial thoughts and questions that came to mind for me.
Kind regards,
Elisabeth
P.S. I am assuming that when we talk about "urban sanitation" here we mean all sorts of technical systems, i.e. on-site (pit latrines, septic tanks, UDDTs) but also sewers and treatment plants.
The following user(s) like this post:
cecile
You need to login to reply
Re: Public Finance at National Level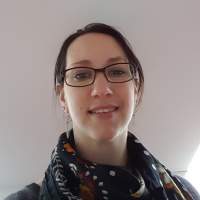 26 Jun 2015 07:47
#13880
by

eshaylor
Hello Everyone,
This topic is not only really interesting it is also very pressing. Only yesterday I was in a meeting where the discussion about responsibility for paying for sanitation infrastructure was hotly discussed.
I want to share a little bit of what is happening in the Philippines around sanitation investment as part of the longer term response to typhoon Yolanda that devastated a whole region in November 2013. But first I want to address Rainers comment about sanitation as a political tool. In the past sanitation was not used politically and as such it was neglected and unaffected by elections. However of late it has become an election tool. The two that spring to mind instantly are South Africa (there is a great article about the 2011 election)and India.
This attachment is hidden for guests.
Please log in or register to see it.
Toilets have also been used politically in SA to make a point about lack of infrastructure, there were a lot of incidents of high profile emptying of chemical toilets in public places a few years ago. Also in India toilets are being used politically as all politicians are supposed to have a toilet in their homes before running for office and there are cases of women refusing to move to marital home until they have toilets. I think the political cycles have an increasingly large impact on sanitation as well as other infrastructure. We are preparing for elections next year in the Philippines and it is often discussed what the possible impact might be.
Regarding public funding for sanitation after the typhoon there was a large NGO presence in one of the poorer areas of the Philippines which has had a huge impact on policy and government. The Philippines has legislation in place that prioritises water and sanitation interventions at various, levels this was in place before the typhoon but not really adhered to. Due to the decentralised systems ultimate responsibility lies with the regional and municipal level authorities. However there are a number of funding opportunities from different government bodies like the Department for Social Welfare and Development and the Department of Health, which can be accessed to supplement the regional budgets. These can be challenging to utilise and many of the NGOs are supporting the municipalities to make the most of these opportunities but they do seem to offer motivation to prioritise sanitation at a certain level.
As Oxfam we have developed a Septage programme that offers financial and technical support to municipalities to develop a long term (5-10 year) Septage plan. For the programme Oxfam offers a small loan (half a million USD) and the support of a team of consultants (Technical, financial and institutional) to the motivated municipalities. Currently we are only a few months in but it is proving successful with the selected municipalities developing short term Septage treatment options and planning how they will expand once they have begun collection of rates (taxes) that will fund the programme beyond the loan. The key is having legislation that supports the initiative, this is easier than in many places due to the decentralised governance structure.
One of the approaches that has been developed by the responding NGOs is the Philippines Approach to Total Sanitation (PhATS) this is led by UNICEF with 13 NGO partners and this addresses the whole sanitation train at all levels (village, area, local government, regional, national and municipal) the NGO partners guide the different levels of government through their governance and offer the support required for sanitation infrastructure while also carrying out targeted hardware projects. The goal of the approach being that the municipal and local bodies can manage and regulate the systems once the NGOs leave.
Ultimately these initiatives only work if there is a service that users are willing to pay for in the form of taxes. But it is a bit of a Catch 22, users will only pay for a system that works, but how do you develop a system worth paying for with no money. Many countries recognise the need for investment in sanitation, as proved by the recent Senegal agreement, but they don't necessarily know how to go about it or who to call. With household sanitation one barrier to uptake is finance but another is access to affordable quality service provision. This could be the case at a higher level too, that even if finance is committed municipalities and government do not know how best to utilise funds to have the best impact and create service that households are willing to pay for.
The Private sector offers a real solution in many ways (Im a big fan) but its not always possible due to bureaucracy and cost. However are they the most cost efficient and easy to manage these systems and are they available? Going back to the question about level of finance available, using the Philippines as an example while there are some funding options I think spending them in the right way is the challenge.
Esther
Esther Shaylor
Innovation specialist - WASH and Education
UNICEF Supply Division
This message has an attachment file.
Please log in or register to see it.
The following user(s) like this post:
christoph
,
JKMakowka
,
catarinafonseca
,
Goufrane
You need to login to reply
Re: Public Finance at National Level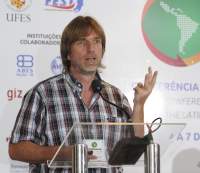 26 Jun 2015 09:22
#13883
by

christoph
Hello,
Very interesting contributions and I was especially enlighted to read the post from Esther.
Even in the danger of shouting "not again" by some of you, I would like to mention again our experience in a GIZ project in Juliaca / Peru. ( you can see the concept explained in the video here from minute 14:24
https://youtu.be/ZJmgtZK1dvM?t=864
)
Investments in sanitation in Peru are paid by the government or donors = tax money
In the mentioned case the necessary investment was far below the conventional sanitation solution – therefore in my eyes tax money saved. The concept was to invest the saving in the private bathrooms. This would be a large step forward, as typically the investment of public money on private ground is a very critical issue. The project was approved for public finance (unfortunately not build until now – change of management).
The operation and maintenance costs = sanitation tariff (simplifying) were about the same to the normal sanitation costs for a family with connection to a sewer. (based on 5 persons, 2 uses /day = 0,8 US$ Cent /use). Not serving the urine collection this cost would be almost the half.
Based on this and other examples we calculated, my strong belief is:
It is possible to offer onsite sanitation with the same quality as for sewered urban service, for areas which never could be served on a viable basis with a sewer.
You do not need MORE tax money to do onsite concepts; you just need the SAME amount of money (per capita) which is given to conventional sanitation projects. And you inclued the bathroom in the project costs, as conventional projects in poor areas often have the problem that the sewer is there, but the necessary private investment in a bathroom is not done.
There are sanitation models were the costs for operation and maintenance are so low, that even a poor population can pay for it, as typically the costs they have not having a toilet (use of paid public toilets or just as losses due to illness) are higher than 1 US$ Cent/use. So no TAX money needed for maintenance. And if it has to be cheaper….just reduce the service and only attend the really dangerous aspect of sanitation – feces collection and treatment.
In my view
it is not a money problem – it is a willingness in the change
of how I define myself as a sanitation provider and a change in the thinking of the donors. Onsite projects with investment of public money on private ground are generally non solved problems.
Another often mentioned aspect is the difficult control against misuse of donation money. Personally I think the danger of misuses of money is lower than in large sanitation projects - but that would be another discussion maybe.
I tried to be shorter than the other posts as time is critical in reading.. sorry I did not manage as well.
Regards
Christoph
You need to login to reply
As part of the Engineering team, my role at IMC is to lead on the delivery of projects requiring specific expertise on urban sanitation (including excreta/waste/wastewater/stormwater management) focusing on technical, institutional and financial aspects in project design and implementation.

Less

Posts: 223
Karma: 24
Likes received: 87
Re: Public Finance at National Level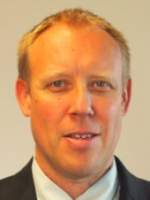 26 Jun 2015 10:04
#13886
by

jonpar
Hi - Elisabeth is correct to say that there is a regular need for re-investment in sewerage infrastructure for rehabilitation/refurbishment (aka capital maintenance) but the difference is that the initial investment was made using public funds whereas capital maintenance comes from the water companies' own budgets. best regards, Jonathan
Dr. Jonathan Parkinson
Principal Consultant – Water and Sanitation
IMC Worldwide Ltd, Redhill, United Kingdom
Email:

This email address is being protected from spambots. You need JavaScript enabled to view it.


Skype : jonathanparkinson1

You need to login to reply
Time to create page: 0.906 seconds
DONATE HERE