Public Finance at National Level
33.8k views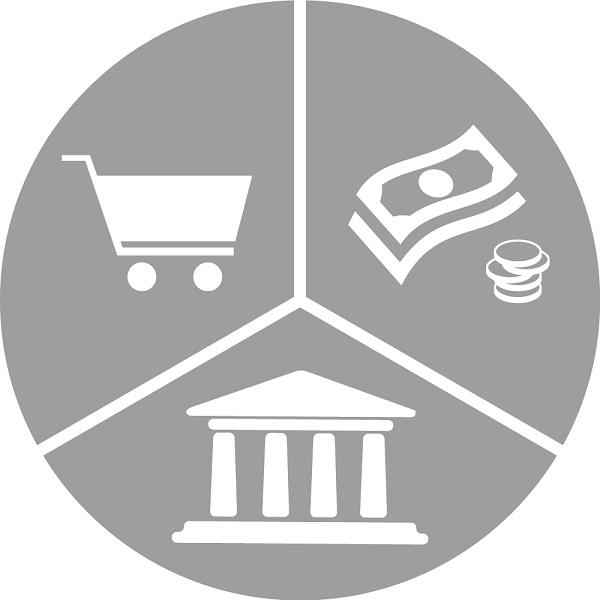 Re: Public Finance at National Level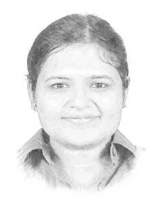 03 Jul 2015 11:00
#14023
by

Sowmya
Dear All,
Since this TDS relates to financing for sanitation, I thought of posting a broad outline of key sanitation financing topics so that the discussion can continue after the TDS also and provide a checklist for anyone looking at planning financing for sanitation projects. Please find below a suggested broad outline (along with inputs for the specific discussion topic):
What should be financed:

(i) Investment costs of building hardware (infrastructure) and software, (ii) underwriting project finance as well as recurring expenses of the sanitation projects, and (iii) all recurring expenditure (including O&M costs of hardware & software, tariff collection, etc).
Hardware (infrastructure) includes building the "hardware" viz., toilets, sewer lines, treatment facilities, etc. Software includes ICT, systems strengthening, creating markets for fertilizer / energy produced from sanitation, increasing stakeholder participation, etc.

Sanitation chain + toilet superstructure:

When computing the minimum investment requirement and investment + recurring expenses per capita of different sanitation technologies / products, the complete chain costs perspective should be considered. The sanitation chain starts with the user interface to conversion of excreta into energy fertilizer but excludes toilet superstructure.
The sanitation chain and toilet superstructure should be considered separately. This is because while a toilet superstructure is certainly required, there is no technical linkage with the sanitation chain (for instance, superstructure could be made of brick-and-concrete / honeycomb structure / fibre-reinforced glass / bamboo mats while the sanitation chain part of the toilet could be anything from an arborloo to a sewer-connected toilet).
The cost and dynamics of superstructure can vary greatly based on the building materials used, time taken to construct, skills / capacity required to construct, risk of construction quality being low and difficulties in ensuring quality assurance, etc. Macro issues, such as, climate change & environmental impact, input availability, etc should also be considered. Much of these may not link to the sanitation aspect of the toilet depending upon the choice of sanitation technology.

Type of financing:

loans, grants, equity, guarantees, subsidies, recurring expenditure (consumption)

Financiers:

direct beneficiary families (as users, self-help groups, consumer associations), govt, govt corporations / public sector organizations, NGOs, multi-lateral institutions & donor agencies, lending institutions (banks, financial institutions, non-banking finance companies, co-operative societies or members' credit union and micro-finance institutions), and individuals (crowd sourcing, buying govt bonds / shares or debentures of companies / units of mutual funds).

Public finance for sanitation:

The government financing for sanitation projects can be for common goods (software creation such as ICT, systems strengthening, market creation), specific cost components (investment / underwriting / O&M) or expenditure to be borne by specific groups (subsidies for specific population groups). Broadly, government spending takes the form of government final consumption expenditure (GFCE), government investment expenditure (GIE) and transfer payments. As the names suggest, GFCE includes all recurring costs, GIE is for investment and transfer payments are for providing subsidies (redistributive in nature). Underwriting for financing provided or recurring expenses of the sanitation project can be on GFCE, GIE or transfer payments. Is my understanding correct?

Fund raising for investment (hardware + software creation) by government:

Apart from loans, etc., domestic resource mobilization (DRM) could include the following:


Divert allocation from other budget heads:

Possible when toilets convert excreta into soil amendments, allocation to different budget heads that can be diverted for hardware + software creation for sanitation projects include investment in modernization / expansion / new chemical fertilizer plants, sewerage treatment plants (other than what is necessary for sewage that will be generated), power plants equivalent to energy saved from not using sewer systems. This can be significant – I will post the investment outlay recommended by the Working Group on the Indian government's XII Five Year Plan later;

Use revolving funds mechanism:

Several sanitation technologies (composting toilets, other) require very small minimum investment size for infrastructure creation and repayment period (around 1 year) can be quite small compared to large-scale projects (sewer systems, for instance). For these groups, a revolving fund would be adequate to ensure toilet coverage within an overall 2-3 year period.

Lock-in period for converting black money:

Allow converting black money into legitimate money after a lock-in period of 5 years for sanitation / other development projects. While black money is not a great thing, it might be worthwhile considering giving an opportunity to convert it (at a small cost) and reduce the extent of black money circulation in the economy;

Lock-in period for disputed tax amounts:

In case of tax disputes, the assessee has to pay the tax and then get repaid if the decision is in the assessee's favor. The government pays only 6% interest on these sums (while the assessee has to pay 18% interest in case of delay or non-payment even in disputed cases). In these cases, the government could state a minimum lock-in period of 1-1.5 years (for specific groups, if necessary, such as when disputed amount and/or previous year turnover is in excess of a certain amount). These funds can be used to provide corpus for revolving funds where the repayment period is less than the minimum lock-in period;

Phased building of superstructure and sanitation chain (reflected in project financing and project deployment):

The scheme would build the sanitation component first (with a temporary superstructure such as bamboo mats or plastic sheets) and then, 1-2 years later, build the permanent superstructure. When linked to actual toilet usage, this phased approach can be a good incentive to encourage toilet use (no diverting the concrete superstructure for other purposes before the household has got used to indoor toilet use!). It also reduces the investment requirement at a point of time while increasing toilet coverage.

Resources generated from the public:

If households (which can afford to do so) contribute 2-3 times the infrastructure cost per capita as an investment with choice of risk pooling (repayment period, sanitation technology, borrower type, etc), this could contribute significantly towards the corpus required for infrastructure creation.

150-200% allowance of expenditure in computing taxes for businesses:

In India, certain business expenses (such as R&D expenses) are allowed at >100% for tax computation. This facility could be provided for businesses to meet the expenses of their employees and family members (without being counted as perquisites in the hands of the employees). This helps generate the funds while foregoing a comparatively lesser amount of taxes.

Tariff for certain software:

India introduced the Aadhaar scheme (national identity number) free of cost for everyone. A national identity number for all citizens could save significant amount of operating and monitoring costs depending upon systems design. A small tariff (for instance, INR 100 per household for households with monthly income over INR 6000) could have contributed significantly towards meeting the costs of the programme without creating undue burden on the public.

Underwrite beneficiary payments with cash transfer scheme of the government:

In India, subsidies are transferred as direct cash payments instead of providing goods and services at a subsidized cost. Therefore, these subsidies can be used to underwrite the sanitation loans taken by households so that the loans can be financed without the requirement for any collateral from the borrowers and the financiers have maximum repayment guarantee (and easier process too);

Centralize and share software creation costs:

Depending upon the country, sanitation could be on the central, state or concurrent list (ie., responsibility is with central or state government or both). In India, for example, health is a state subject. Each state in India has its own (state government's) health information system (HIS) which collects information from the state government's health centers and sends information to the central government's HIS. Apart from higher costs and duplication of efforts, drawbacks include issues in harmonization of terms, comparability of results, interoperability of operating systems, efforts involved in modification / bug-fixing, etc. If the IT is developed as a shared resource to be deployed across countries, it could significantly save costs as well as reduce the drawbacks mentioned above.

Compulsory mobile banking to reduce operating costs for lenders to households etc:

In case of models such as microfinance, the field staff have to do disbursement, collection and customer care which can significantly increase operating costs even when disbursement amount per loan may be low. Therefore, compulsory mobile banking and automated customer care (recommended in business journals such as McKinsey) can help reduce operating costs, proliferate the MFI model and help borrowers build credit history (as also stated by Lesley in post #13999 in Guy Norman's discussion thread).

Revenue sources to repay investment and meet recurring expenses (O&M of hardware & software, etc):




User tariffs;

Proceeds from sale

of water saved from innovative sanitation technologies, products from conversion of excreta (energy / fertilizer);

Carbon credits:

agriculture is the largest contributor to climate change (probably different schemes for food crops and cash crops), carbon credits to be exchanged with high-polluting industries;

Amount saved by use of sustainable sanitation technologies:

Fertilizer subsidies (though paid to farmers to meet costs of agricultural inputs, the amount actually goes to a few chemical fertilizer plants and not the farmers), operating expenses of sewerage treatment plants, phosphorous imports, naptha, energy costs of pumping water to households (to the extent saved though this might not be significant where water supply is not metered and a fixed amount is charged).

Stakeholders in building, operating & using a sanitation system:

promoter, builder, operator (including tariff collection), financier (any type of financing including guarantees), buyer, user.

Incentivizing various stakeholders to expand their role in sanitation projects
Systems strengthening:
Any project carries a risk and it is critical that development projects achieve their stated goals and also result in strong positive secondary effects (higher incomes, better livelihoods, positive investment climate, living well attitude of people, etc). Financing of sanitation projects should necessarily go hand-in-hand with systems strengthening.
Taking the SDG perspective (maximizing sanitation's contribution towards achievement of other SDG goals): Sanitation SDG links with 10 other SDGs. Any systems strengthening aspect or sanitation project structuring should take into account the linkages with other sectors and how to contribute to achievement of other SDG goals.
Co-ordinated political will (at international, national, state & local level)
Regulations: compulsory toilet use (with exemptions for specific groups if necessary), market for products from conversion of excreta, product certification with quick & easy process, price maintanence (to continue receiving good prices on water saved instead of price decrease due to supply increase), carbon credits
Transparency and governance
Monitoring & evaluation
Information collection
Preventing corruption
Efficient, effective and people-friendly systems and processes
Possible steps for accelerated achievement of WASH SDG
The above is to have a broad outline for raising and structuring finance for sanitation projects. Details will include number crunching, clauses in term sheet and detailed financing agreements, Logical Framework Analysis (LFA) format for project design as well as focus on process of designing the projects (accelerated scaling-up, participatory approach, maximizing autonomy of all stakeholders, etc).
Warm regards,
Sowmya
You need to login to reply
Re: Public Finance at National Level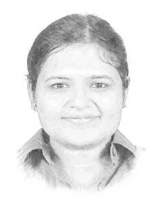 03 Jul 2015 12:30
#14027
by

Sowmya
Sanitation financing has to necessarily include discussion on costing, systems strengthening, the "software" aspects to ensure that the sanitation goals are achieved to the maximum extent possible. Therefore, while this is slightly off-topic, I thought of posting it here so that it could be considered while doing the costing, structuring finance for sanitation, term sheet negotiation, financing agreement clauses (particularly positive and negative covenants), etc.
Suggested checklist (could be arranged in parallel / sequential order as appropriate) for accelerated achievement of WASH SDGs
(to form part of estimation, transaction structuring and financing documents)
:
Determine multi-criteria assessment methodology

(please see URL for an example ) for sanitation technologies (the IWA's sanitation technology assessment could be the basis + specifically assess potential to contribute to achievement of other SDGs + scoring based on functional sanitation ladder);

Mechanism for products to be assessed

(quick, easy, economical process, global recognition to avoid duplication of efforts across countries) to obtain the score;

Sanitation for a household / community is considered to be complete when the entire sanitation chain is completed for that user / user group

(instead of, for instance, no treatment facilities and raw sewage being dumped into rivers).

Different products could make up the sanitation chain.

For instance, an effective user interface with a container-based sanitation or pit latrine would be a combination of products making up the sanitation chain.

Estimate minimum investment size, modularity (minimum toilets to be served) and investment + recurring expenses per household for different combinations.

For the economical combinations, what are the

operational aspects

(requirement for reverse logistics, floor space, height in case a pit is required, safety, aesthetics, other). Some

template combinations could be adopted

to make it easier for buyers/users to understand so that decision-making is easier. We could also have an

online database fo customization

where buyers/users can select their own product combinations based on their specific preferences and product availability;

Regulations for compulsory provision and use of toilet in all settings

(with exemptions as necessary along with timeline for expiry of exemptions)

. We do have low-cost toilet solutions though there might be difficulties relating to cultural, user preferences, operational model, etc. Given that solutions are available, it is completely unacceptable that diarrhea remains number 2 child killer or that fecal-transmission diseases can continue to exist in our societies (irrespective of context). Compulsory regulations may not fully solve the problem (like law does not prevent crime completely) but can go a long way in enhancing adherence and provide a definite urgency and trajectory to the sanitation movement. Another point is to

find the quickest way to have the regulations in place

. Law-making has a process of its own and can vary based on type of regulation (act of law, ordinance, government order, Supreme Court or High Court judgement, recommendations of expert committee, etc) and between countries. While an act of law would be great, the solution could also be to start with the quickest process possible (for instance, a government order) and

move the process on other types of regulations simultaneously

. This could also help provide insights into operationalizing aspects to be considered in drafting the bill as well.

Disbursement of funds (irrespective of financing source) could be through one system and one set of parameters.

For instance, irrespective of whether it is central or state budget or funds mobilized from the public by mutual funds, the disbursement mechanism has to be the same (similar to cash transfer scheme with deposit in bank accounts / mobile banking like Vodafone mPesa or Airtel Money).

Reduce reimbursement mechanism to the extent possible.

For instance, if households are required to first build the toilet and then show proof for getting sanitation + MNREGA subsidy, they would have to finance the construction from own funds first. While this reduces the need to follow-up on whether the toilets have been constructed, it also places a significant burden on the households. Where the sanitation / superstructure technology is ready-to-install or close to it, allow direct payment to the manufacturer / distributor. Another (perhaps better)

solution could be to link the cash transfer scheme or other subsidies to completion of the toilet construction

(ie., continued subsidies on other schemes based on the household providing the required evidence of completion of toilet – this is similar to banks linking all its facilities to repayment on each of its facility provided to a borrower).

Introduce national identity number (Aadhaar scheme in India) before or along with sanitation provision.

The goal is to link all goods and services provided to households which are related to all SDGs so that we will have information at the disaggregated (household) level for each of the SDGs without duplication of (or at least ensure reducion in) census and survey information.

If it is not possible in some specific countries or regions within countries, we could still implement where it is possible. With successive SDG implementation, the Aadhaar scheme and HH level information should be available. Preferably,

connect with Google Earth and post office records (to enable geographical information system based tracking later and ensure completeness of HHs getting covered).

Operational model for deployment

(pooling of resources for reverse logistics – using garbage collection trucks currently in use irrespective of sanitation technology provider, community representative to spread awareness / followup and monitor usage etc, distribution model, etc). For hardware as well as software (for WASH instead of only sanitation).

M&E indicators, CLTS based model for M&E to enhance participatory approach and reduce M&E costs as well as increase transparency.
HH payment for services in communities where markets are not well-developed:
Another point is that markets may not be well-developed in some areas. For instance, in subsistence farming communities, the households would not be able to make even a small payment, if it is in cash. But they might be abe to contribute in-kind. Not necessarily labour and local construction materials, but other assets of economic value as well. For instance, in remote areas, people may not be able to afford a small cash payment for health services but might be able to make an in-kind payment (like a hen or a measure of rice) to the traditional healer. In these cases, it is not real poverty (completely unable to pay) but an inability to make payment in cash due to the absence of markets (entire community lives on subsistence farming, so everyone has their own hen, will not buy a hen and, if they did, they would probably barter or promise to pay in-kind at a later point of time). If we could find a way to create a small market (with significant time lag also), it might be a way to help households pay for the toilets by themselves. And it would effectively address the larger issue of market creation and garner resources for other SDG-related products and services as well.
Customizing goods and services provided under all SDGs based on HH/community preferences:
Most of the SDGs involve provision of goods and services to households. In each of these cases, different options are available and it would be great to provide maximum choice possible to the ultimate beneficiaries (provide goods and services that are actually demanded instead of the decision being made by someone else). However, the different options could have different upfront and recurring costs. Therefore, a solution could be offer a bouquet where the households can choose their preferred combination within a stated budget. For instance, a household may prefer to have a bamboo mat (instead of the more expensive brick-and-concrete) toilet superstructure and use the surplus funds to buy concrete above-ground rungs for the groundwell. Where it is possible to link the choice to the larger SDG programme (toilet superstructure, for instance), it could be done.
Reducing total project costs by linking with same or other SDGs:
For instance, a community that undertakes lake desilting / watershed management to achieve the water SDG goal could be offered a financial incentive in sanitation (instead of direct cash payment). In this case, the funding for the incentive would come from the water budget (savings in lake desilting compared to next best option to complete water goals for the community) and it would be an incentive for constructing toilets. Where a decentralized technology can be adopted, the minimum investment size decreases and modularity of financing required increases. Therefore, instead of having to construct an additional dam that would occupy huge land area and require displacement of communities as well, we would simply have deepening and desilting of lakes for same or lower costs / financial parameters.
Some related points mentioned in earlier posts (
#11986
dated 10 Feb 2015 and
#12050
dated 13 Feb 2015).
Warm regards,
Sowmya
You need to login to reply
Re: Public Finance at National Level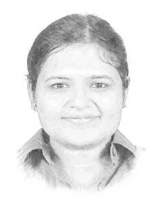 03 Jul 2015 12:33
#14028
by

Sowmya
It would also be good to do a case study on SuSanA for a country or region so we can have actual numbers for each country and what is required as part of SDG efforts.

Warm regards,
Sowmya
You need to login to reply
Re: Public Finance at National Level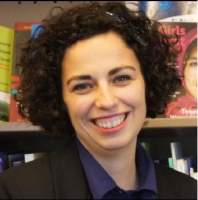 03 Jul 2015 21:09
#14044
by

catarinafonseca
Dear colleagues,
I got instructions to close this thread today. It has been a truly interesting and rich discussion. Thank you very much for your time and reflections. Truly appreciated.
There were new issues raised and proposed suggestions for me to address in the closing post. Let me pick a few.
I think one of the points I would like to emphasize is that I agree with a lot of the posts of the last days. Yes, there are many more relevant financing sources, from fiscal decentralization (local taxes, autonomy do not exist in many of the countries that need urgently urban sanitation services), to programmatic funding (usually small), to performance based grants (mixed results on this one being reported). And yes, most expenditure for urban sanitation takes place at the local government level and many families are paying already for sanitation services. And no, none of these sources of finance is enough at present for Sub-Sarahan or South Asia countries to reach universal access. The speed of coverage is not fast enough and is not even coping with population growth. Inequalities in sanitation have been reduced in very few countries. Urban sanitation is not a local issue to be solved by a few pennies it's a government responsibility and requires leadership and appropriate long term finance. See the outstanding latest data on sanitation in the JMP report released three days ago. I recommend particularly the section on equity analysis for sanitation:
www.who.int/water_sanitation_health/publ.../jmp-2015-update/en/
The one issue I think is promising is the possibility for countries who have experience in issuing bonds and have a legal and institutional set up developed enough to attract additional private and public finance (for more details on this see a blog I wrote and animation on financing facilities here
www.ircwash.org/blog/financing-universal...financing-facilities
). But many countries have not reached yet the basic requirements and therefore additional funding leverage – of the amounts needed for urban sanitation - will not be readily available. Let's face it, without public finance without taxation, without transfers for the countries that cannot mobilise domestic resources, the poor will be left behind. The evidence from low, middle and high income countries of the past 25 years show us that.
And indeed, linking funding with monitoring outcomes is absolutely critical – but my whole point in the brief is that we don't even know how much finance is being spent on what at the moment for sanitation. Therefore monitoring the finance itself is the priority. The efforts of Sophie and others for TrackFin and the GLASS report are notable (she is in the other thread so you can ask her questions there

.
www.who.int/water_sanitation_health/glaas/trackfin/en/
This brings me to my last point: the final question was not really addressed.
I am aware of the difficulties in tracking financial flows at national (and district) level to the sector and of the few existing examples for sanitation. The good news from my side is that a Strategic Partnership is being developed by IRC, Simavi, Wetlands and Akvo with the Dutch Ministry of Foreign Affairs. It's a lobby and advocacy partnership which includes strengthening the capacities of civil society organisations in countries and at international level to lobby among others for transparency in budget allocations and expenditure tracking. If all goes well we will start in 2016 and we will be able to mobilise and create a movement around this topic. We don't have 15 years to reach universal coverage. We have 5 years. Why? I leave you with the Guardian article that Patrick Moriarty and I wrote on the issue and more food for thought.
www.theguardian.com/global-development-p...all?CMP=share_btn_tw
Have a good evening and a great weekend.
Kind regards
Catarina
Catarina Fonseca
IRC - Head Innovation and International Programme

E-mail:

This email address is being protected from spambots. You need JavaScript enabled to view it.



Twitter: @ircCatarina
The following user(s) like this post:
Sowmya
,
Katrin
You need to login to reply
Re: Public Finance at National Level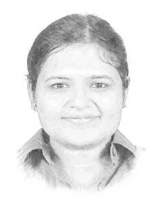 04 Jul 2015 13:05
#14048
by

Sowmya
Dear Catarina,
Sorry about posting this so late, some additional points. In your Guardian article, you had recommended this:
The next five years need to be used to generate national leadership, building the necessary alliances, creating the required capacity, testing the models and tools and above all securing the financing (and developing the financing mechanisms) that will, over the subsequent 10 years bring us to full coverage.
I understand the SDG period is 15 years and we hope to reach universal access at the "end" of 1.5 decades. So, we are speaking of the next half decade to "prepare" for actual implementation in the decade after that.
Every day that we don't have toilets, 1600 children will die because of diarrhea (and more due to other related diseases)
(
please refer URL
].
Waiting 5 years means 2.88 Mn children dying an unnecessary, avoidable death. This is the real cause and urgency. The SDG should only be the "maximum timeframe" and not the real timelines we should be working on.
Admittedly, I have very little development sector expertise but I feel very strongly about easily avoidable child deaths (it just takes a toilet or ORS). So, here are a few suggestions from a novice.

We need to shift perspective:

to

view sanitation facilities as, in costing terminology, revenue / profit center and NOT as a cost center.

Then, we work backwards viz., instead of focusing on tariffs and taxes being inadequate / infeasible,

ask: what are the revenues that can be raised from a household toilet and the sanitation system?

For instance, advtg revenues, other livelihood opportunities. If, after all the revenue-generating possibilities, there are financing gaps at the HH level for infrastructure and/or O&M, what is the deficit?
We know that sustainable sanitation technologies (producing energy / fertilizer) help achieve both health and environment goals of sanitation with added advantages in investment attractiveness (minimum required investment, modularity, lower infrastructure + recurring costs per capita). Therefore,

treat sustainable sanitation toilets with technologies (composting toilets, bio-toilets, UDDTs, similar) as multi-site production centers of fertilizers and energy.

Are there no chemical fertilizer plants in the world that generate profits? Who determines whether these pricing is fair or not? Don't they get paid either by the farmers and / or by the government?

Why not ensure fair pricing of organic fertilizer from toilets to cover a significant part of infrastructure + O&M costs?

[By "infrastructure", I only mean the sanitation chain components + superstructure.] Defence contracts often have cost-plus pricing, isn't it? Why not at least do the number crunching and see if it works – irrespective of the financial and systems context of the individual countries?
The

key challenges in achieving universal coverage

, as have been pointed out during this TDS, is to (a) demonstrate that the proposed operating model actually works before getting investment, (b) demonstrate that the proposed operating model actually reaches the poorest of the poor, and (b) tracking + M&E of financial flows and evidence from-the-field of having achieved the stated health + environment sanitation goals.

From a design perspective, we are looking at a model that is linked from macro (international / national) level to micro (community / household) level that also fully covers the hitherto unreached population (viz., poorest-of-poor / other marginalized population).

Suggested model:
Every household would have its idea of "ideal" toilet

which might be expensive / unaffordable / financially risky investment at the moment. On the other hand, there are

"working" toilets that completely fulfill health + environment goals of sanitation

at little or no cost but may not be everyone's idea of ideal solution (irrespective of the reason). We will call the first "ideal" toilet as the "preferred" toilet and the second "working" model as the "classic" or "regular" toilet.

(Terminology used in this post: Ideal = "preferred" = users' choice but unaffordable at present; working = "classic" or "regular" = meets project + development requirements but may not be users' choice.)
[/li]
Gist of suggested operating model:

Start by offering the "classic" model to all at comparatively small project level expenses.

We have a 1 year timeframe for (a) HHs to demonstrate that they have shifted from OD to indoor sanitation, (b) HHs to contribute a small amount equivalent to maybe 30-40% of proposed user tariff to demonstrate credit worthiness, (c) the government & other proposed funding agencies makes a matching grant to build a small corpus to demonstrate commitment, (d) HHs, community & government to demonstrate that the operating model (viz., reverse logistics, market for fertilizer, regulations, information systems, tracking & monitoring financial flows, sanitation technology assessment, other "software" aspects) has been put in-place and it works.

After this 1-year period, the "preferred" sanitation system is built (but not the superstructure

as toilet superstructure can cost as much as the technical components of the preferred solution). During the next 1-2 years, all stakeholders demonstrate that the preferred model works with full contribution towards meeting the recurring expenses + principal repayment. This builds strong evidence of credit worthiness. Thereafter, (

1-2 years after building the "preferred" toilet), funding for the superstructure

should be much easier.
Advantages of suggested operating model:

(a) health + environment goals of sanitation are achieved from (sort of) day 1 with no gestation period for construction etc, (b) credit worthiness demonstrated and small corpus built (reserve against non-payment) before loan is granted, (c) all stakeholders understand how the system works before undertaking a significant financial commitment, (d) the operating model is demonstrated before investment (while, usually, investment is required before commencement of operations) actually happens, (e) the 1-year period gives time to complete sanitation technology assessment, vendor selection etc., (f) this operating model allows different ways for stakeholders to collaborate depending upon contextual differences, and (g) phased funding but health + environment goals of sanitation achieved from the beginning.
Importantly, in this operating model, we can make handwashing and menstrual hygiene a requirement to move to the next level thereby saving on significant incremental resources & effort to achieve HW + menstrual hygiene related SDG targets while holding all stakeholders accountable.
For an excellent example of the classic model, please see Chris Canaday's toilet model (please refer URL) . Even with tariffs to fully cover cost of toilet, this model is affordable to even those extremely difficult to reach (poor, remote area, no access because of caste/community issues, etc). [My intent is not to say that this model might not be users' choice, I think this model is great and can be "preferred" toilet also, I have simply given this example to show that such examples exist. I sincerely hope that this is understood.]
Under the suggested model, all households are offered the "classic" model.

For a higher payment (additional cost borne by users), a more expensive model can be offered

provided the model would not result in extensive material waste (environment protection perspective) at the time of substitution.
Note:

Ideally, we should

differentiate between "backlog" and "regular annual demand" when estimating requirement for material input & human resource as well as manufacturing capacity & finance + systems capacity.

The present goal of

sanitation provision to 1.5 billion population without toilets is "backlog" and "regular demand" is sanitation provision for new housing / other units

. The regular annual demand = new housing / other units built (approximates the term "incidence" used in health care) while backlog = current housing / other units without toilet (approximates the term "prevalence" used in health care). Permanent capacity addition should preferably be based on "regular annual demand" and not "backlog" – even if permanent capacity addition is financially profitable, there might be other issues such as material wasted = negative environmental impact.
Preferably, there could be regulations providing for compulsory toilet use.
When we have models like Chris Canaday's which certainly works, should 1600 children be dying every day because of no toilets?
[/ul]
We will also need to develop solutions for market creation.

By "market creation", I do not mean "demand creation" viz., demand + affordability for sanitation products and services. What I refer to is creating / increasing ability of a subsistence economy (a village, for instance) to pay for services and to make the payment in cash. This relates to the ecosystem and not exclusively sanitation products and services.

A discussion on the same and, perhaps, get inputs from other forums, such as, Business Fights Poverty could be very useful and instructive.
[/ol]
Warm regards,
Sowmya
You need to login to reply
Re: Public Finance at National Level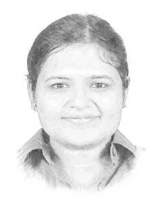 04 Jul 2015 13:40
#14049
by

Sowmya
Dear All,
While reading Catarina's article, I found an
article on "climate-smart agriculture"
by following a related links on the Guardian's website.
Why is it that climate change (which is not a sub-sector of agriculture) has been integrated so well with agriculture that we have a "Global Alliance for Climate-Smart Agriculture" (GACSA) but we don't seem to have such a global recognition or collaboration for sanitation technologies and agriculture
given that sanitation provides a significant quantum of agricultural inputs (at least sewage biosolids?) and potential to do more with humanure from toilets? Sanitation has not even been mentioned in the GACSA Action Plan or in the Agenda for the March 2015 GACSA Summit.
This is an open question to all SuSanA members:
Why would this be so? What can we do about it? Are there any sanitation financing linkages to agriculture given that significant revenues can be generated for sanitation financing if we can get acceptance and fair pricing for humanure?
A quote from the above-mentioned Guardian article:
Last week, I met Gambian farmers who were excited by the immediate difference made to their crops when they stopped using synthetic fertilisers and started using agroecological strategies such as compost, manure and increased crop diversity. Their soils were visibly better, and the crops clearly healthier.

This year the rains in The Gambia arrived nearly two months late. But these farmers feel confident that even if the rainy season ends early, the soils – now full of organic matter from the compost – will hold enough water to help the crops reach maturity. They say that if they had continued using fertilisers this year, their sandy soils would have dried out far more quickly.

Such approaches, when combined with early warning systems that provide effective forecasting information and other risk reduction measures such as seed banks and water harvesting, can make a world of difference to farmers on the ground at a time when the climate is changing so unpredictably.
Thanks and warm regards,
Sowmya
You need to login to reply
Re: Public Finance at National Level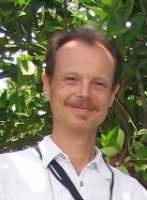 04 Jul 2015 22:26
#14050
by

HAPitot
Sowmya was writing:
We need to shift perspective: to view sanitation facilities as, in costing terminology, revenue / profit center and NOT as a cost center. Then, we work backwards viz., instead of focusing on tariffs and taxes being inadequate / infeasible, ask: what are the revenues that can be raised from a household toilet and the sanitation system? For instance, advtg revenues, other livelihood opportunities. If, after all the revenue-generating possibilities, there are financing gaps at the HH level for infrastructure and/or O&M, what is the deficit?
We know that sustainable sanitation technologies (producing energy / fertilizer) help achieve both health and environment goals of sanitation with added advantages in investment attractiveness (minimum required investment, modularity, lower infrastructure + recurring costs per capita). Therefore, treat sustainable sanitation toilets with technologies (composting toilets, bio-toilets, UDDTs, similar) as multi-site production centers of fertilizers and energy.
Agreed! I was already suggesting to start viewing toilets as money makers somewhere on this forum. Here is a photo of a greenhouse that is fertilized by the fertilizer products of just one UDDT toilet:

Commercial tomato growing: using ecosan products cont'd
by
SuSanA Secretariat
, on Flickr
It's part of the following album on UDDT fertilizer use in Adjumani, Uganda:
www.flickr.com/photos/gtzecosan/sets/72157648589254468
And you'll find the toilet among the ones depicted in the following album:
www.flickr.com/photos/gtzecosan/sets/72157631160051774/
That man who first constructed the toilet and then the green house has by now certainly earned back his original investments by now. And he is not the only one who has constructed a UDDT toilet in order to fertilize his beds/fields in Adjumani, Uganda. It's really time to look at toilets as business opportunities (at least for some) rather than costs requiring a lot of money (apart from the initial usually rather modest investment).
Greetings,
H-A
Hanns-Andre Pitot
M.Eng. Environmental Pollution Control
presently in Seesen, Germany
You need to login to reply
Re: Public Finance at National Level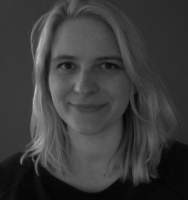 06 Jul 2015 21:12
#14072
by

Katrin
Dear all,
Thank you for contributing to our topic and making this a great discussion!
The
summary
is now available
here
.
Make sure to also check out and contribute to our ongoing discussion on "Public Finance at Local Level"
here
and our discussion on "Microfinance"
here
.
Thank you,
Katrin
Dr. Katrin Dauenhauer
SuSanA Thematic Discussion Series Coordinator
Bonn, Germany
You need to login to reply
Time to create page: 0.507 seconds
DONATE HERE