Cash for Tests: Investigating Water Quality Monitoring Constraints (The Aquaya Institute, USA and Kenya)
5106 views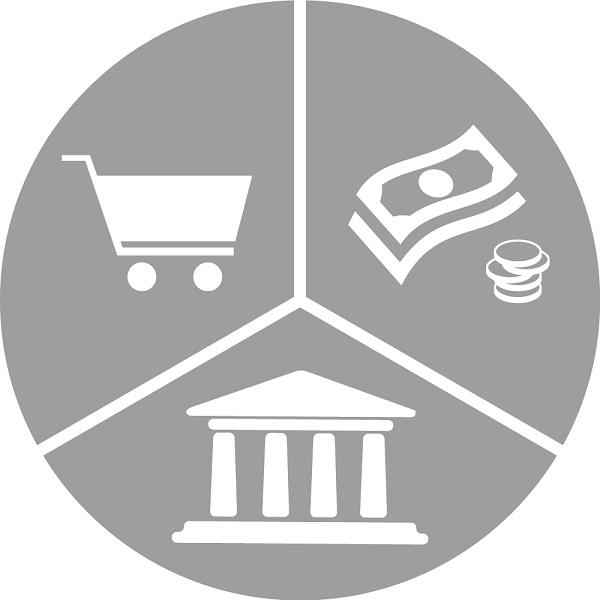 Cash for Tests: Investigating Water Quality Monitoring Constraints (The Aquaya Institute, USA and Kenya)
11 Feb 2015 00:01
#11997
by

HanaAquaya
I would like to introduce to you a project funded by the Bill & Melinda Gates Foundation that I m working on in my role as Policy and Engagement Manager at Aquaya Institute in the US:
Title of grant:

Cash for Tests: Investigating Water Quality Monitoring Constraints
Subtitle:
Also known as Monitoring for Safe Water (MfSW)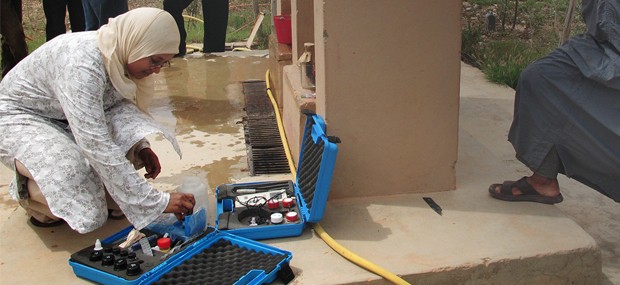 Name of lead organization: The Aquaya Institute
Primary contact at lead organization: Ranjiv Khush, Executive Director
Grantee location: Larkspur, California and Nairobi, Kenya
Developing country where the research is being or will be tested: Ethiopia, Guinea, Kenya, Senegal, Uganda, and Zambia
Start and end date: May 2012 to September 2015
Grant type: Water, Sanitation and Hygiene; Global Development
Grant size in USD: $3,651,260 (see grant database )
Funding for this research currently ongoing (yes/no): Yes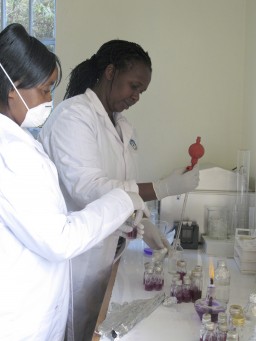 Short description of the project:
Microbial water quality is a major public health indicator reflecting, among other things, the efficacy of sanitation projects and the level of sanitation that has or hasn't been achieved in a particular setting. MfSW seeks to answer the question: Why doesn't microbial water quality testing meet regulatory requirements in sub-Saharan Africa? Challenging technical, logistical, and financial requirements for both diagnosing microbial water quality and managing water quality data have long been cited as constraints to regular monitoring, but MfSW is a first of its kind project designed to evaluate the actual extent of these constraints.
Over the last three years, MfSW has been motivating urban water suppliers and public health surveillance agencies in African countries with incentive payments for completed water quality tests, particularly from neglected and poor areas. Participants were selected through responses to calls for proposals. Those who are able to meet their increased testing goals identify institutional contexts where financial resources can translate directly into greater testing activity. Participants who do not meet their increased testing goals will define situations where testing constraints extend beyond financial limitations.
In addition, MfSW is studying the impacts of water quality information on water services management. Determining how water quality data are used locally and how increased testing influences water management practices will help guide priorities for water quality monitoring programs.
This applied research has allowed the Aquaya team to assess the multiple factors that influence, and the corresponding specific needs and requirements for, microbial water testing: diagnostic technologies, regulations, resource allocations, technical capacity, and laboratory infrastructure.
Goal:
To improve the public health outcomes of water, sanitation and hygiene programs in sub-Saharan Africa by developing evidence-based strategies for efficient, accurate and systematic microbial water quality testing.
Objectives:
The primary public health objective of the Water, Sanitation and Hygiene (WaSH) sector is to reduce the fecal-oral transmission of microbial pathogens: a leading cause of childhood disease and death in developing countries. Ideally, the efficacy of technologies and interventions for reducing fecal-oral transmission is tested prior to widespread implementation by measuring their experimental impacts on relevant indicators, such as microbial water quality and child diarrhea. Similarly, proving their 'real world' effectiveness requires accurate measurement of public health outcomes after widespread implementation.
Currently, options for broad, ongoing assessments of the public health outcomes of WaSH programs are largely restricted to estimates of childhood diarrhea from nationally representative household surveys. Survey estimates of child diarrhea, however, are often unreliable and based on small samples. In addition, they do not capture the benefits to child growth and development that might result from reducing the spread of fecal pathogens.
Contaminated drinking water is a primary exposure route for fecal pathogens, so microbial water quality should provide another obvious, objective public health indicator for WaSH programs. Water quality information from developing countries, however, is also limited and measurements are not taken in national household surveys. Consequently, the WaSH sector lacks adequate public health indicators for assessing progress, targeting interventions, and evaluating sustainability.
The primary objective of MfSW, therefore, is to identify the causal factors that prevent microbial water testing from meeting regulatory requirements in certain Sub-saharan African countries that will guide both local water management and broader WaSH sector efforts at improving sanitation in these countries and beyond.
Research or implementation partners:
MfSW is led by Aquaya, in collaboration with the World Health Organization and International Water Association. In addition, Aquaya partners with the local water suppliers and public health agencies implementing the testing throughout the six sub-Saharan African countries in which MfSW is being carried out. Aquaya has formalized partnerships with 23 institutions that represent 118 water distribution networks and 343 rural health districts, which are providing services for approximately 42 million people.
Links, further readings:
Current state of affairs – results to date:
As of the current state of the MfSW project, we have achieved the following milestones:
Aquaya has developed and is testing an operational framework for implementing a water testing research program.
MfSW successfully recruited and secured the participation of partner institutions, sector regulators and program participants (utilities and surveillance agencies): In response to the Invitation to Apply, Aquaya received applications to participate in the MfSW Program from 65 institutions representing 10 countries in Sub-Saharan Africa. We completed Needs Assessments with selected institutions and from there entered into 23 Formal Agreements across the six countries (Ethiopia, Guinea, Kenya, Senegal Uganda and Zambia) covering 118 water supply systems and 343 public health districts.
Microbial water quality testing performance findings. Program participants send us their monthly water testing data so that we can assess their progress toward their testing targets. Performance varies by institution, but, to date, program participants have reached at least 90% of their microbial testing targets in 74% of participant-months. This level of performance suggests that constraints to microbial water quality testing can largely be overcome with financial inputs and incentives.
Microbial water quality data. We have received over 70,000 microbial water quality test results from our partners in six African countries. These results provide the most comprehensive analysis conducted to date on drinking water quality in sub-Saharan Africa.
Dissemination activities. Aquaya created an MfSW program website that we use to present progress and capture program results: www.monitoringsafewater.org . We are also publishing and presenting our findings at numerous professional and academic meetings around the world.
Creation of the African Water Association Task Force on Water Quality Monitoring. The African Water Association (AfWA), composed of 100 members representing 40 countries in Africa, was instrumental in introducing MfSW to the African water supply sector and has continued to support MfSW objectives by highlighting the program at AfWA events. To disseminate MfSW findings and support a growing interest in water quality monitoring among African water suppliers, Aquaya is collaborating with AfWA to establish and support a Task Force on Water Quality Monitoring. This Task Force is dedicated to promoting effective water quality monitoring and data management among AfWA's membership.
Biggest successes so far:
The MfSW program has identified a number of institutional factors that must be in place before water suppliers and public health agencies can implement water quality monitoring programs that effectively contribute to improved water management, safer drinking water, and a better of understanding of WaSH program impacts. The factors range from appropriate procurement policies for equipment and supplies to data management systems that facilitate information flows and appropriate responses to poor water quality. Identification of these factors has allowed us to create capacity assessment tools that will serve to guide local managers, government officials and donor agencies in the development of effective water quality monitoring programs in Africa.
Main challenges / frustration:
A major challenge to effective water quality monitoring is the poor enforcement of existing regulations. In the absence of strict accountability, it is unlikely that water suppliers and public health agencies will achieve the full public health potential of effective water quality testing.
Any questions or comments from the SuSanA community?
Best regards, Hana
-- Hana Ivanhoe Policy and Engagement Manager Aquaya Institute 12 E. Sir Francis Drake Blvd, Suite E | Larkspur, CA 94939-1751 U.S.A. | W:
www.aquaya.org
You need to login to reply
Re: Cash for Tests: Investigating Water Quality Monitoring Constraints (The Aquaya Institute, USA and Kenya)
12 Feb 2015 02:36
#12015
by

isis
Very cool!
1) What exactly are you testing for?
2) What methods are you using? Given your involvement with the Aquatest, please also discuss its role in this project.
3) Will this data be coupled with other indicators such as diarrheal disease incidence? Some research points to the inadequacies of some microbial indicators with regards to diarrheal disease risk (
www.ncbi.nlm.nih.gov/pubmed/18776609
)
Isis (yes, this is an actual name and it is not what you are thinking)
WASH junkie
You need to login to reply
Re: Cash for Tests: Investigating Water Quality Monitoring Constraints (The Aquaya Institute, USA and Kenya)
17 Mar 2015 19:12
#12512
by

HanaAquaya
Thanks for the message and questions! Here are our responses:
1) We are evaluating our partners' abilities to meet the microbial testing requirements that are established by their regulatory agencies. All of our partners are required to test for thermotolerant coliforms and/or E. coli.
2) Our partners select their microbial testing methods. Their selections are generally driven by regulatory requirements, established laboratory practices, and the local availability of equipment and reagents. Aquatest is not yet commercially available, so it is not an option for our partners.
3) We may analyze relationships between fecal indicator levels and diarrheal disease incidence in specific settings. It's possible that these relationships will vary by context: for example, we may find stronger relationships between fecal indicators and diarrheal disease in an area experiencing a cholera outbreak.
Hope you find this additional information helpful. Thanks again for your interest in Aquaya's Monitoring for Safe Water project!
+++++++++
Update in December 2017 (see here:
forum.susana.org/87-new-susana-partners/...tion-of-susana#23458
):
The first phase of the project you first posted about, "Cash on delivery for water quality testing", was completed in 2015 under the name Monitoring for Safe Water. The goal was to understand the constraints institutions face to monitor water quality. We partnered with 26 institutions, both water suppliers and health surveillance agencies, across 6 countries (Ethiopia, Guinea, Kenya, Senegal, Uganda, and Zambia). Since the completion of the first phase, we have published a research brief on the baseline results (
English
;
French
). In addition, we have published several peer-reviewed articles from the obtained data:
Cost of Monitoring,
,
Water Quality,
, and
Comparison of Monitoring
. Lastly, we have developed a tool that is still in final stages of development that can be used by institutions to assess their own monitoring programs and understand how to prioritize their efforts to improve water quality monitoring.
I am excited to share that earlier this year we received a grant from the Conrad N. Hilton Foundation to continue Monitoring for Safe Water (
Grant Info
)! MfSW II, as it has been dubbed, will leverage findings from MfSW I to evaluate incentive strategies to increase institutional motivation to collect and use water quality data. The program will also explore options for driving greater resources towards data collection. Finally, MFSW II will promote risk-based water safety management that applies water quality data to verify risk mitigation activities. Implementation will occur in districts in Burkina Faso, Ghana, and Uganda with hopes for scaling-up nationwide.
You need to login to reply
Time to create page: 0.519 seconds