Key documents for the sub-category on financing
9129 views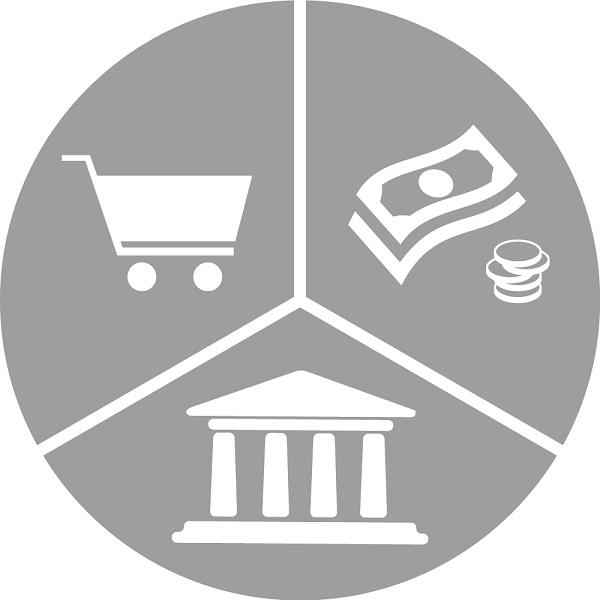 Key documents for the sub-category on financing
05 May 2015 13:44
#13212
by

Elisabeth
For more information about why I am creating this new thread, please see here:
forum.susana.org/forum/categories/10-gen...d-sub-category-level
++++++++++++++
This thread is a "sticky thread" which means it will always remain at the top of this sub-category.
It contains a recommendation for new people regarding the most important five documents in the thematic area of "Financing: taxes, tariffs, transfers".*
The initial selection was done by me, but this is open for discussion and can be adjusted regularly (please provide your feedback).
Recommended top five documents in the thematic area of "Financing (supply- and demand-side), costs", in reverse chronological order:
(1)
Castalia Strategic Advisors (2015).
Review of Results-Based Financing (RBF) Schemes in WASH
- A Report to Bill and Melinda Gates Foundation. Castalia Strategic Advisors, Washington D.C., US
www.susana.org/en/resources/library/details/2177
RBF is an alternative to conventional funding mechanisms for Water, Sanitation, and Hygiene projects. Donors have been trying Results-Based Financing (RBF) in WASH since at least the mid-1990s, but until now there have been no comprehensive evaluations of RBF in WASH. This report summarizes findings from an investigation into whether RBF works in WASH, in what circumstances, how, and why.
(2)
Sy, J., Warner, R., Jamieson, J. (2014).
Tapping the Markets - Opportunities for Domestic Investments in Water and Sanitation for the Poor
. World Bank, Washington D.C., US
www.susana.org/en/resources/library/details/2238
Scaling up private sector provision of improved sanitation to the poor requires addressing the commercial constraints that confront the sector. These constraints are inherent in the technologies used and the supply chains that support service provision. Governments, development partners, and the business community could help relax these constraints in a variety of ways which are detailed in this publication.
(3)
Abeysuriya, K., Kome, A., Willetts, J., Chong, J. (2014).
Financing Sanitation for Cities and Towns
- Learning Paper. Prepared for SNV Netherlands Development Organisation by Institute for Sustainable Futures, University of Technology Sydney, Australia
www.susana.org/en/resources/library/details/2185
A key message from this paper is that governments' responsibility for enabling sanitation includes contribution of public funds to support sustainable full cost recovery that ensures long-­term services that are not reliant on tariffs alone.
With this responsibility comes a need for a city-­wide perspective to sanitation budget planning, to ensure effective and equitable distribution of public funds to achieve public health and environmental outcomes.
(4)
Evans, B., van der Voorden, C., Peal, A. (2009).
Public Funding for Sanitation - The many faces of sanitation subsidies
. Water Supply and Sanitation Collaborative Council (WSSCC), Geneva, Switzerland
www.susana.org/en/resources/library/details/2010
WSSCC compiled this resource for all those who work in sanitation and seek sustainable and effective strategies for delivering sanitation to those who need it most. Pulling together the latest thinking and knowledge on sanitation financing, this primer aims to clarify the terminology and language used in the debate about public financing of sanitation and subsidies in particular. All the main areas are covered in the following areas: How does Public Funding of Sanitation Work?, The Debate on Sanitation Subsidies, Types of Subsidies, Smart Financing of Sanitation Systems.
(5)
Singeling, M., Claasen, F., Casella, D., van Daalen, T., Fonseca, C. (2009).
Smart finance solution - Examples of innovative financial mechanisms for water and sanitation
. Netherland Water Partnership (NWP), International Water and Sanitation Centre (IRC), The Netherlands
www.susana.org/en/resources/library/details/1132
This booklet on Smart Finance Solutions gives examples of how different financial mechanisms are being used to finance water, sanitation projects and small local businesses that contribute to reaching MDG-7. It also gives the reader a short and quick overview on how to write a successful business or project plan, and how to find the appropriate financial mechanisms to finance it.
You can find further important documents and website links dealing with this topic here:
Please provide your feedback. What do you think of this selection? We can update it from time to time.
Regards,
Elisabeth
* Whilst the sub-cateogory includes "costs" in the title, the documents listed here all focus on financing and funding but not on costs. Detailed costs of technologies are more likely to be published in technical documents (?).
The following user(s) like this post:
hajo
You need to login to reply
As part of the Engineering team, my role at IMC is to lead on the delivery of projects requiring specific expertise on urban sanitation (including excreta/waste/wastewater/stormwater management) focusing on technical, institutional and financial aspects in project design and implementation.

Less

Posts: 223
Karma: 24
Likes received: 87
Re: Key documents for the sub-category on financing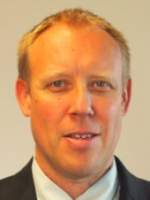 14 May 2015 22:38
#13342
by

jonpar
Hi Elisabeth,
I think this one would be a good one to include in the list of recommended text :
'Sanitation financing models for the urban poor' (2011) Sijbesma, C.
www.susana.org/en/resources/library/details/1374
and this one is good too :
FINANCING SANITATION FOR CITIES AND TOWNS (2014) INSTITUTE FOR SUSTAINABLE FUTURES LEARNING PAPER -
www.susana.org/en/resources/library/details/2185
I agree that details of costs of technologies are most likely to be published in technical documents. However, some guidance of costing would be useful.
best regards,
Jonathan
Dr. Jonathan Parkinson
Principal Consultant – Water and Sanitation
IMC Worldwide Ltd, Redhill, United Kingdom
Email:

This email address is being protected from spambots. You need JavaScript enabled to view it.


Skype : jonathanparkinson1

You need to login to reply
Re: Key documents for the sub-category on financing
15 May 2015 09:58
#13347
by

Elisabeth
Dear Jonathan,

Thanks a lot for your feedback.
The second publication that you mentioned was already in my list (item 4).
If I add the one from Sijbesma, which other one should I remove (to keep the list at five documents)? Perhaps the one from 2009 (item 5) which is perhaps not so up to date anymore (although I like how it's laid out, short and crisp)?

Do you have any suggestions for a publication to include that gives good guidance on costing of a sanitation system?

Regards,
Elisabeth
You need to login to reply
As part of the Engineering team, my role at IMC is to lead on the delivery of projects requiring specific expertise on urban sanitation (including excreta/waste/wastewater/stormwater management) focusing on technical, institutional and financial aspects in project design and implementation.

Less

Posts: 223
Karma: 24
Likes received: 87
Re: Key documents for the sub-category on financing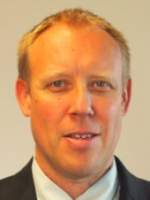 09 May 2019 23:30
#27418
by

jonpar
Hi - this discussion is a bit old but it is still useful as some members of WG2 are currently working on some Factsheets as an update of the 2012 SuSanA Facthsheet on Financial and Economic Analysis. As part of this activity we are reviewing the most relevant documents. Therefore we welcome any suggestions of documents/reports that are relevant to costing, financing and economics of sanitation, best regards, Jonathan
Dr. Jonathan Parkinson
Principal Consultant – Water and Sanitation
IMC Worldwide Ltd, Redhill, United Kingdom
Email:

This email address is being protected from spambots. You need JavaScript enabled to view it.


Skype : jonathanparkinson1

You need to login to reply
Time to create page: 0.206 seconds
DONATE HERE