We are upgrading this Discussion Forum! (April 2017)
54.8k views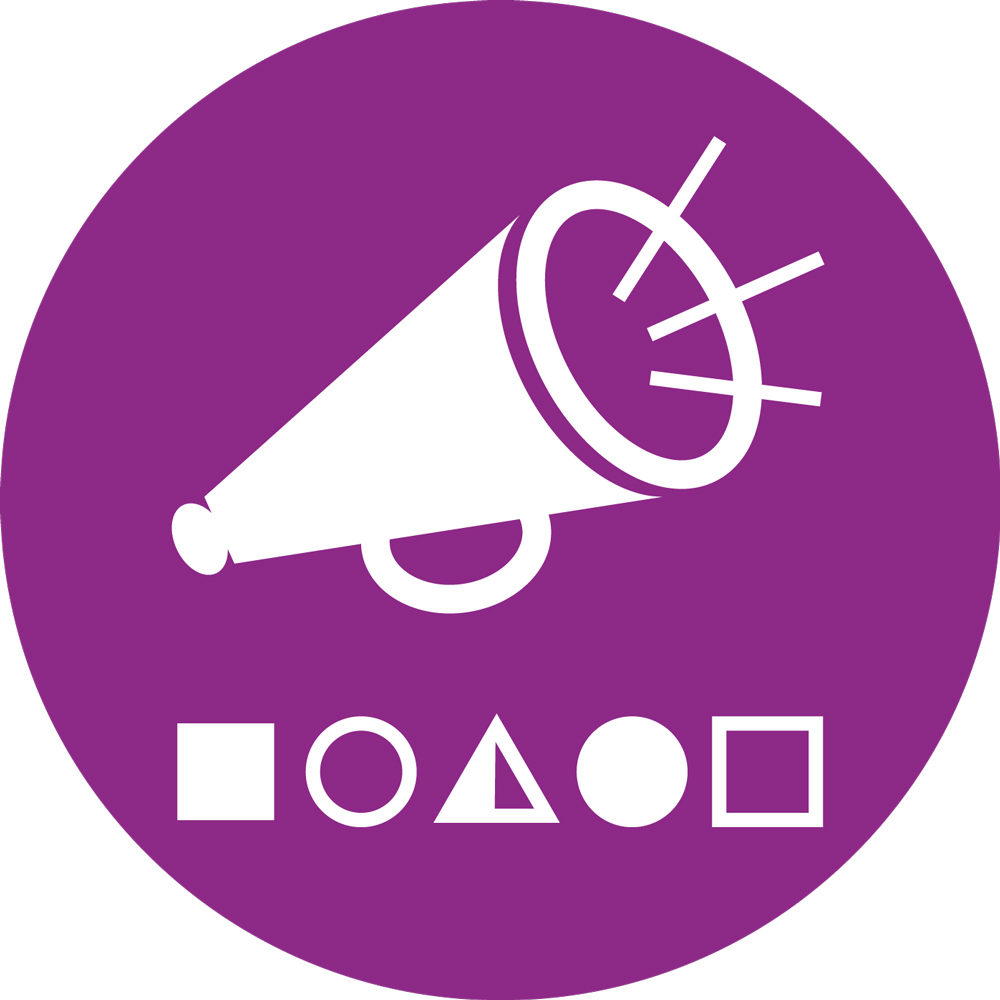 Re: Forum upgrade successful!! What do you think?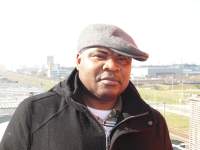 02 Jun 2017 14:41
#21714
by

pave
I think its working ok!

Regards,

Anthony
You need to login to reply
Re: Forum upgrade successful!! What do you think?
02 Jun 2017 15:32
#21716
by

Elisabeth
Here is my reply to Carol's points from a couple of days ago in this thread.
I've repeated Carol's questions in italics below:
Testing? Will there be a follow up with more systematic testing?
We have no systematic testing planned for the near future but hope that with this kind of ad-hoc testing of our users, we will catch a lot of bugs or things that can be improved.
So please everyone continue to provide your feedback here!
The more systematic testing that you described is planned for early 2018 for the entire SuSanA website and Forum, similar to what we did in the User Experience Study which was mentioned here:
forum.susana.org/10-announcements-regard...ble-for-your-comment
That costs a few thousand Euros though, so is not something we can do all that often (same with surveys; they are fun but also take a fair bit of preparation and analysis work by someone).
Categories and sub-headings, pull-down menu of categories
Your suggestions for all capitals and colours in the pull-down menu of categories is not possible to implement in Kunena. However, you don't actually need to use that pull-down menu anymore. Simply navigate to the area where you want to make a forum post (starting with the big colourful buttons at the top).
Once you are at the right place, just click on "post a new topic".
You can also access an overview of all sub-categories from the top menu bar under "Search & navigation", then "Categories". It takes you to here;
forum.susana.org/forum/categories
When I receive an email like today (Subject: [SuSanA Forum] Forum upgrade successful!! What do you think?) ... So I click the prominent blue button that says "read online". This is when I start wasting time. I would like to go immediately to the post mentioned, which is usually the last one. But still I have to look for it. (I'm attaching a screen shot of the inviting email with the blue "read online" button.)
This is strange as for me when I clik on the blue button which says "read online" in the e-mail, I get taken directly to the right place within the thread. Where does it take you? Does it take you to the start of the thread? I wonder if it depends on the type of e-mail browser that people use?
Have others experienced similar problems with the e-mail notifications from the forum? Is it working for you or not?
Regards,
Elisabeth
You need to login to reply
Re: Forum will be offline for maintenance and upgrading this Thursday 27 May for 24 hours!
02 Jun 2017 15:55
#21717
by

lizkora
Hello Elisabeth,
I use forum on my phone and it worked so well.
Your team has done a marvellous job. Navigating has become more friendly. Bravo!
You need to login to reply
Re: Forum upgrade successful!! What do you think?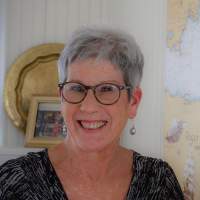 02 Jun 2017 17:55
#21719
by

Carol McCreary
All

What I love about the Forum is getting a good answer to my question that is automatically shared with everyone!

It's good to know, Elisabeth, the the SuSanA site AND Forum will get some user testing in coming months. I chatted with Claudia (CWendland) about this and she asked me this: "Do you have a set of questions or tasks which the testers should find out in the forum?"

What a good idea to think about specific questions and tasks for Forum user experience testing - both our informal testing now and to be shared with the Forum project team for later, more systematic testing.

As for clicking on the blue button in emails when trying to get to post mentioned in the email. Yes! It works in Chrome. No, it does NOT work in Firefox or Safari. In Firefox and Safari the best thing to do is to click on "Start" in the grey box toward top right to land on the most recent posts.

(By the way, I use Firefox because it is a nonprofit organization which offers security and privacy and is fighting for "Net Neutrality." Among the many problems facing us here in the US is the potential takeover of an open and neutral Internet by big corporations. Mozilla, which managed Firefox, is standing up for us.)

Carol
Carol McCreary
Public Hygiene Lets Us Stay Human (PHLUSH)
1240 W. Sims Way #59, Port Townsend, Washington 98368 USA

Toilet availability is a human right and well-designed sanitation systems restore health to our cities, our waters and our soils.
The following user(s) like this post:
Elisabeth
You need to login to reply
Re: Forum upgrade successful!! What do you think?
02 Jun 2017 22:59
#21722
by

Elisabeth
Dear Elizabeth,
Thanks for your words of praise!

I also love the new mobile version and use my smartphone a lot to read forum posts. Today I noticed that the mobile version does not yet have the Google Translate ("Select Language") button at the top and have asked Steffen, our IT guy, if that can still be added. I would also like to see the profile photos of the other users more easily on the mobile version but I don't know if space on the "recent topics page" will permit this.
To all:
if you notice anything not ideal with the mobile version (i.e. using the Forum with your phone or tablet), please post it here in this thread
.
Dear Carol,
Yes, when we did the large formalised user experience study
we defined 6 tasks (called scenarios) for the Forum and 6 tasks for the mother website
. These tasks are described in the moderator's guide which I had posted here:
forum.susana.org/10-announcements-regard...ble-for-your-comment
I summarise the tasks (called scenarios) which our panel of 12 users had to do on the Forum here:
- Scenario 1B. Forum discussion
a. Navigate to forum from outside
b. Find Thematic category > subcategory > particular thread
c. Find first post
d. Respond to last post

- Scenario 2B. Forum - home (this one was relating to the so-called front door page, which we have since changed to being much shorter and called "guide for newcomers")

- Scenario 3B Find recent post overview

- Scenario 4B Find posts by profile name

- Scenario 5B
a Update profile
b Use help

- Scenario 6B. Relationship with mother site (very important one!)
Each of these scenarios is explained in more detail in the moderator's guide:
This attachment is hidden for guests.
Please log in or register to see it.
If anyone has time for testing, or is curious about the user experience (UX) methodology, do take a look at the attached file and go through the scenarios and tell us what you think, please.
(just keep in mind that we use an existing software, called Kunena, and there are certain things, like the main setup how the forum works, which we cannot change)
Carol: thanks for pointing out which browsers work for the "read online" button in e-mail notifications from the forum and which don't. I fear that this is probably something that Steffen cannot influence which is a pity. But perhaps Kunena will fix that in the future so that it works equally well for all main browsers.
Regards,
Elisabeth
This message has an attachment file.
Please log in or register to see it.
You need to login to reply
Re: Forum upgrade successful!! What do you think?
06 Jun 2017 14:22
#21738
by

Elisabeth
Hi Carol,

About the issue with the forum's e-mail notifications of new replies in a thread that you have subscribed to:
Steffen (our IT person) would like to know which e-mail client you are using?
He wrote to me: "this is not a browser problem it depends on the email client, from google mail within the browser it works anywhere. I don't know which email client/provider she is using?"
We already found out from Esther that it doesn't work if your e-mail client is IBM Notes.

Regards,
Elisabeth
You need to login to reply
Re: Forum upgrade successful!! What do you think?
04 Jul 2017 12:46
#21957
by

Elisabeth
Just letting you know about two small but neat improvements we've made to the Forum lately regarding the way the
profile pictures
are displayed:
Mobile version:
For people who have uploaded a profile photo, we are now showing these profile photos as small pictures inside of the threads (similar to the desktop version).
Desktop version
: We have limited the size of portrait-style photos, as some of them had been too large (after the change-over to the new Kunena version) and thus dominated the page too much. If you already uploaded your profile photo please double check how it looks now, particularly if it was a portrait photo. If the format didn't work out right you might need to upload a different one now.
Perhaps this is an incenctive to upload your profile photo if you haven't done so yet? Just click at the top on "My profile", then "edit profile", then "Avatar Image" when you're logged in. Or check here in the help section:
forum.susana.org/134-user-profile
And you don't need to upload a close-up photo of yourself if you'd rather not. Some people have added a photo of themselves at work, or of the scenery they work in, or even just a team photo or a logo of the organization if they write in their capacity of working for that organization. There are many options for you to decide what works best for you.
Regards,
Elisabeth
P.S. Don't hesitate to put here into this thread any further improvements you'd like to see, particularly with the
mobile version
. We're always grateful for your feedback!
You need to login to reply
Re: Forum upgrade successful!! What do you think?
11 Jul 2017 23:12
#22041
by

Elisabeth
Have you noticed the difference? We have made two small changes to the forum today and yesterday:
- We have changed the font.
- We have removed the quick reply button and replaced it with "reply".
Further explanations (both issues were brought up earlier in this thready, scrol up to Page 1 and 2):
E.g. Chris Canaday who had pointed out that:
Also the font here in the window for writing posts should be bigger and clearer. For example, it is hard to distinguish commas and periods.
So we have changed the font to Montserrat Regular. This is easier to read, we think. Also it distinguishes better between comma and fullstops. The other special characters are slightly bigger, too. The old font was called Raleway. The new SuSanA website (to be re-launched around 20 August) will use the same new font - Montserrat Regular.
Another thing that Chris and others had remarked on was the confusion surrounding the Quick Reply button:
Another is that emoticons are not there to choose from, in the Quick Reply. (What is the point of Quick Reply? And why is Reply only visible if you open the Action Menu?)
We have now changed it so that there is a big black "Reply" button below each post. If someone still wants to access the so-called "quick reply" button (perhaps it's faster for lower internet speeds), then you find it under "Action" now.
Any feedback? I hope you like the new font?
Regards,
Elisabeth
You need to login to reply
Time to create page: 0.372 seconds
DONATE HERE