Join us for Rich Earth's annual Urine Diversion Summit  on November 2 – 4, 2021 (online)
12.3k views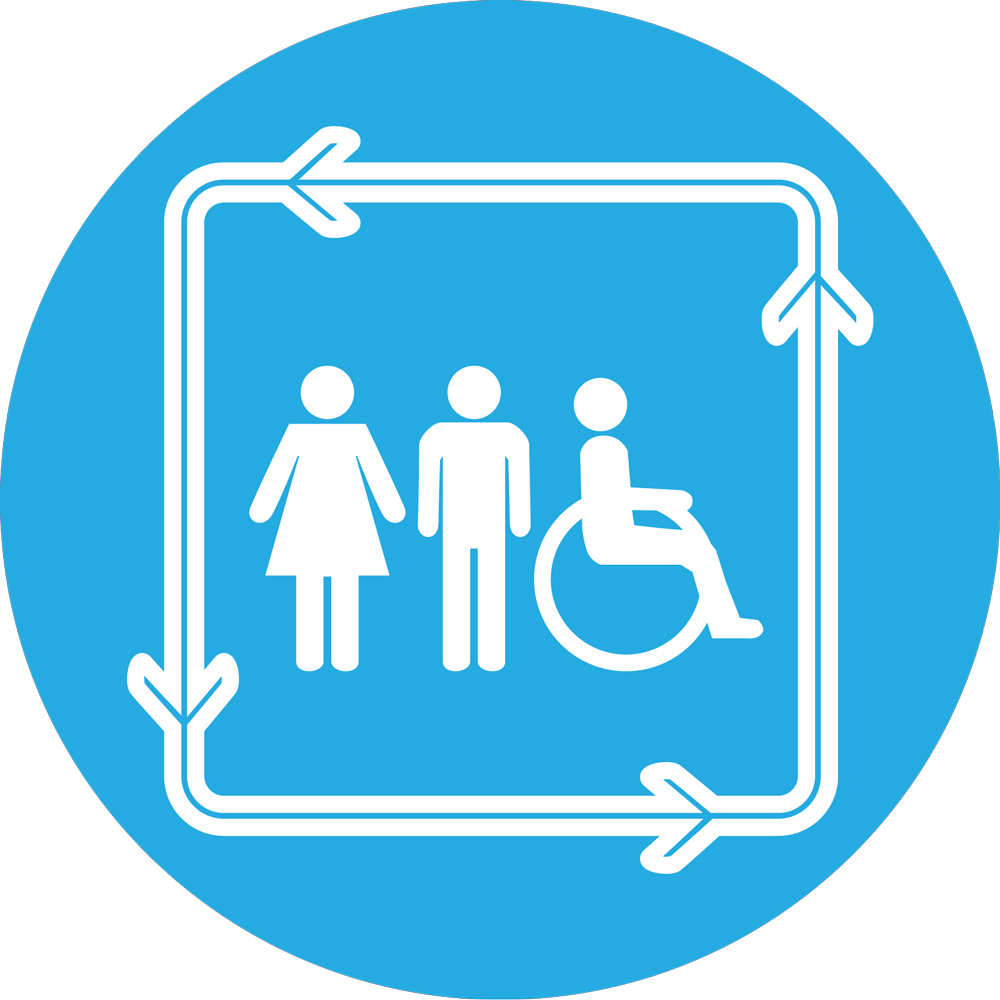 Re: 2020 Rich Earth Virtual Summit: Reclaiming Urine as a Resource (15-17 September, online)
15 Sep 2020 08:44
#30760
by

Elisabeth
Here is a reminder for everyone that you can still register for this online event which starts today and looks very interesting. It's the Rich Earth Virtual Summit:
Reclaiming Urine as a Resource
. Scroll up (or down) to the post before mine to see the program and registration link. Or see here: 
https://richearthinstitute.org/2020-summit-schedule/
It's an interesting concept to make access "by donation". I hesitated a bit when I registered whether I felt like paying or not... (for those on no income, the option exists to register for free). In the end I did make a donation just to support the process and maybe get used to it. If we will have more online events in future and less face to face meetings (a development which I would support), we might have to get used to having to pay for such online events more and more in future, especially if they are not funded by the big organisations like Worldbank, UNICEF etc. 
Anyhow, now I look forward to attending those sessions that match my awake hours (my time zone in Australia is 14 hours ahead of Boston)... 
Elisabeth
Head moderator of this Discussion Forum
(with financial support by GIZ from July to October 2021)

Dr. Elisabeth von Muench
Independent consultant located in Brisbane, Australia


This email address is being protected from spambots. You need JavaScript enabled to view it.


Twitter: @EvMuench
Founder of WikiProject Sanitation: en.wikipedia.org/wiki/Wikipedia:WikiProject_Sanitation
My Wikipedia user profile: en.wikipedia.org/wiki/User:EMsmile
You need to login to reply
Re: 2020 Rich Earth Virtual Summit: Reclaiming Urine as a Resource (15-17 September, online)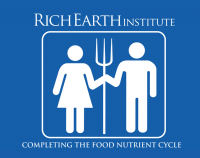 15 Sep 2020 21:58
#30771
by

RichEarthInstitute
Thanks Elisabeth!!
We will also be posting recordings of all of the sessions on that same page of our website after the event. We realize that the timing is not very conducive to all time zones - especially Australia!
Here's a map of where our attendees were calling in from today: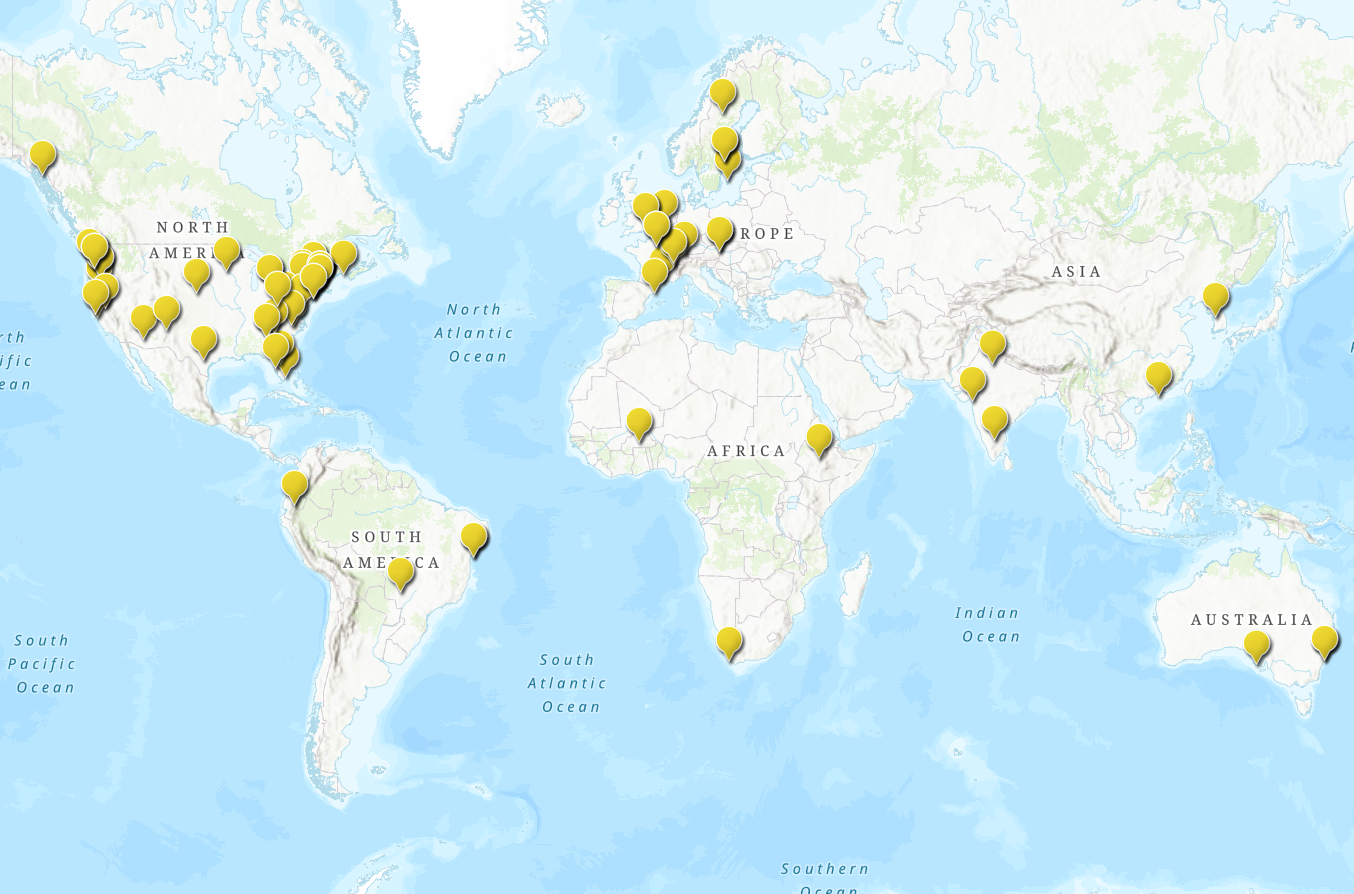 *Reclaiming urine as a resource*
The following user(s) like this post:
Robert74
You need to login to reply
Re: Urine Diversion Webinar: Tove Larsen's keynote address at the 3rd Annual Urine Diversion Summit (USA)

17 Sep 2020 11:48
#30785
by

Robert74
I did participate to this "Rich Earth Virtual Summit" yesterday and the system works quite well !
I was online from Annecy in France with ZOOM doing live discussions and
presentations  with people in Vermont, Brasil, Oregon, Africa or Canada.
There are a lot of interesting projects.    About 80 to 120 people were connected online.
This type of meeting is quite eco friendly compared to taking a plane and to spend spend xxx € for a short travel.
Today I will follow it on my phone ... while working in the tomato garden !
Good job !
Robert Cossette
solar-dripper.com/wp-content/uploads/ORI...ichearth-sept-16.pdf
Robert Cossette

solar-dripper.com
The following user(s) like this post:
RichEarthInstitute
You need to login to reply
Re: Recordings for 2020 Rich Earth Virtual Summit: Reclaiming Urine as a Resource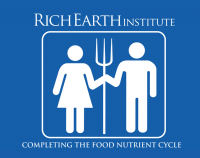 24 Sep 2020 17:40
#30862
by

RichEarthInstitute
*Reclaiming urine as a resource*
The following user(s) like this post:
canaday
You need to login to reply
Re: Recordings for 2020 Rich Earth Virtual Summit: Reclaiming Urine as a Resource
15 Oct 2020 22:26
#31008
by

Chaiwe
Thank you for sharing the presentation links for the '2020 Rich Earth Virtual Summit'(which focuses on reclaiming urine as a resource) this is very useful for others including myself who could not attend the virtual summit.
The summit was a great opportunity to learn about the various projects being undertaken in order to utilize urine in agricultural activities. 
One of the discussions that I found particularly interesting was
urine use in Africa
. With most subsistence farmers not being able to afford fertilizers, it is cost-effective to use human urine for crop production. To encourage the use of urine by local farmers in East and West Africa,  urine for farming has been branded
"OGA''
, a term literally meaning
''
Urine is
Boss'

. I can imagine how this really helps to address issues of acceptance surrounding the use of the resource.  I wonder what efforts are being made in other regions within the African continent and what else is being done to build acceptance? I might have missed this within the recordings.
I also found it interesting how technologies such as 'The Solar Dripper' is being used as a urine fertilizer tool to put urine directly in the soil, allowing crops to grow very healthy and tastier. In addition, various waterless urinals for urine collection projects such as the MARCELLE women's urinal project (read more about it
here
) and the Container-Based Sanitation Alliance Initiatives (read more
here
) are very interesting to see and are progressive initiatives towards this cause.
Regards,
Chaiwe
SuSanA Forum Moderator
(With financial support by GIZ from June to October 2021)

Chaiwe Mushauko-Sanderse BSc. NRM, MPH
Independent consultant located in Lusaka, Zambia
Emails:

This email address is being protected from spambots. You need JavaScript enabled to view it.

,

This email address is being protected from spambots. You need JavaScript enabled to view it.



LinkedIn: www.linkedin.com/in/chaiwe-mushauko-sanderse-21709129/
Twitter: @ChaiweSanderse


The following user(s) like this post:
Elisabeth
,
canaday
,
RichEarthInstitute
You need to login to reply
Re: Join us for Rich Earth's annual Urine Diversion Summit  on November 2 – 4, 2021 (online)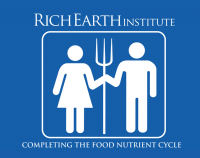 13 Sep 2021 19:57
#32756
by

RichEarthInstitute
Join us for Rich Earth's annual
Urine Diversion Summit
 on November 2 – 4, 2021! This annual event brings together researchers, practitioners, policy makers, industry leaders, and students, catalyzing new collaborations and partnerships as we continue to grow the body of knowledge about this innovative practice. This 3-day gathering will feature presentations on the technology, regulation, design, culture, and art of urine reclamation as well as opportunities for networking and collaboration. The Summit will be virtual again this year and recordings will be available after the event.
Keynote Speaker: Dr. Lynn Broaddus

Nov. 2, 9:00 -10:30 am EDT
Lynn Broaddus, Ph.D, M.B.A. is the 2020-21 president of the Water Environment Federation (WEF), an international organization of water quality professionals headquartered in Alexandria, Va. Lynn formed Broadview Collaborative Inc. in 2014 as a platform for advancing sustainable, resilient practices in the water sector. She serves as a strategic adviser and facilitator for private-sector, nonprofit and philanthropic clients throughout North America, and is known for bringing new ways of thinking to the crucial environmental challenges of our day.
Admission By Donation

Your contributions will help to cover the cost of hosting this Summit. Additional funds raised will be donated to support the Container Based Sanitation Alliance (CBSA), which provides access to dignified, safe, and affordable sanitation in dense urban areas otherwise lacking in options. This alliance includes Clean Team (Ghana), Loowatt (Madagascar), Sanivation and Sanergy (Kenya), SOIL (Haiti) and x-runner (Peru).



Present at the Rich Earth Summit



Do you have research results, a project, or other experience you want to share? Submit an abstract for an 8-10 minute lightning talk
here
. Creative, prerecorded presentations are welcome. Recordings of each panel will be made available after the event. We will continue accepting submissions until all presentation spots are filled. Take a look at our working list of panels below. Presentations fitting within these themes are encouraged.
Panel Themes (Working List)


Roundtable Discussion: Economics of Productive Sanitation in the US

As the American Rescue Plan Act introduces a surge of funding for wastewater infrastructure with a short four year timeline, pre-existing technologies are prioritized over innovative ones, which require longer term investments in research and development. This discussion will focus on the challenges and opportunities for long-range funding for innovative wastewater technologies.
Progress in Technological Research for Urine Diversion Systems

Researchers are invited to present new developments in treatment and processing systems for effective, efficient urine nutrient reclamation.
The Places We Go: Urine Diverting Toilets Around the World

This panel will feature a wide variety of designs for urine collection, including both portable and permanent installations. Panelists will be invited to share their learnings about user experiences with urine diverting toilets and urinals. They will also be invited to share their design processes.
Agricultural Uses for Urine Fertilizer

This panel will explore a wide range of applications for urine fertilizer usage in different settings. The panel discussion will also include an emphasis on exploring opportunities for urine fertilization to support initiatives for food justice and nutrient sovereignty. (Nutrient sovereignty is the right of all peoples to cycle nutrients for food cultivation.)
Global Partnerships for Urine Reclamation

This panel will focus on existing and emerging collaborations between regions for researching and implementing urine recycling systems. It will center on the question that emerged in Rich Earth's 2020 Summit: "How can we help technology solutions flow between places with and without pre-existing infrastructure, including global majority and low-income countries?" Panelists are invited to share their insights on both opportunities and challenges for sharing knowledge and technologies between diverse contexts.
Making, Doing, Going: DIY Approaches to Peecycling

In addition to high-tech designs, simple DIY practices for fertilizing with urine abound. In this panel, researchers, designers, and tinkerers (and tinklers!) will present tools for recycling urine at the home.
Lifecycle Assessments & Environmental Impacts

This panel will feature discussions of full-system analysis, including life cycle assessments and regional opportunities for implementation of urine nutrient reclamation with the most beneficial environmental impact.
Socio-Technical Change and Cultures of Urine Recycling

This panel invites perspectives on the broader social and cultural meanings of reclaiming bodily nutrients as a resource. We are particularly interested in presentations that focus on: participatory approaches to productive sanitation system design; the role of religion and spirituality; developing relations of reciprocity between humans and the land; the power and potential of humor, joy, and community; opportunities for supporting sanitation justice initiatives with eco-san tools; and our ongoing responsibilities to understanding impacts on human and nonhuman health.
*Reclaiming urine as a resource*
You need to login to reply
Time to create page: 0.309 seconds
DONATE HERE