Summit & Webinar on Urine Diversion - Nov. 7th & 8th, 2019, Michigan, USA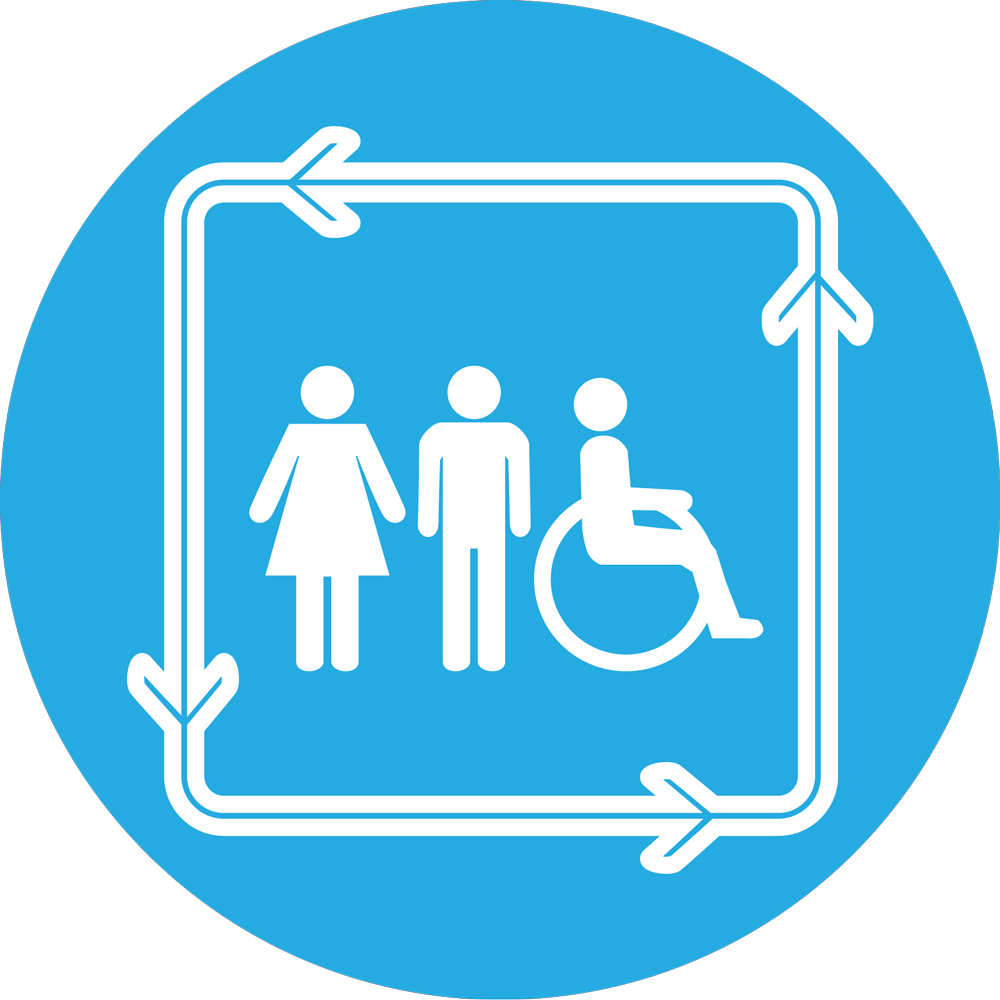 Urine Diversion Webinar: Tove Larsen's keynote address at the 3rd Annual Urine Diversion Summit (USA)

03 Aug 2017 22:16
#22250
by

noe-hays
Drawing on decades of international experience, Dr. Tove Larsen's keynote address will address the past and future of urine diversion as a sustainable wastewater strategy. She will present on Thursday, August 17 at 10:00 EDT (14:00 UTC) at the 3rd Annual Urine Diversion Summit, hosted by the Rich Earth Institute in Vermont, USA.
Register here:
attendee.gotowebinar.com/register/359814...163267?source=SuSanA
Dr. Tove Larsen is a chemical engineer with a PhD in process engineering from the Department of Environmental Science and Engineering, Technical University of Denmark. In 1999, she came to Eawag, the Swiss Federal Institute of Aquatic Science and Technology, to set up a cross-cutting project on urine source separation (Novaquatis). Novaquatis was successfully terminated in 2006 (
www.novaquatis.eawag.ch
) and won the swiss-academies award for transdisciplinary research in 2008 for its visionary, innovative and integrative approach to urban water management. At present Tove Larsen heads a group on 'Concepts' in the Department of Urban Water Management at Eawag. Tove Larsen led the Eawag project 'Diversion for safe sanitation', which won a special recognition price in the Reinvent The Toilet Challenge competition, launched by the Bill & Melinda Gates Foundation.
The webinar will last one hour and there will be time for responding to Tove's remarks. We hope you will be able to join us for this very informative presentation. You will be sent a link and reminder on August 15 in order to join this gathering.
You need to login to reply
Re: Urine Diversion Webinar: Tove Larsen's keynote address at the 3rd Annual Urine Diversion Summit (USA)
05 Oct 2017 00:25
#22850
by

muench
Dear Abraham,

Could you please tell us a bit more about this "3rd Annual Urine Diversion Summit, hosted by the Rich Earth Institute in Vermont, USA"?
Is there a website where the program and the presentations (and videos?) could be accessed?
How many people, and what kind of people, attended this? I am very curious.

Are you seeing increased uptake or interest in urine diversion systems in Vermont or the U.S. in general?

Regards,
Elisabeth
---
Community manager and chief moderator of this forum
(Funded via GIZ short term consultancy contract)

Dr. Elisabeth von Muench
Independent consultant located in Brisbane, Australia


This email address is being protected from spambots. You need JavaScript enabled to view it.

Twitter: @EvMuench
Sanitation Wikipedia project leader: en.wikipedia.org/wiki/Wikipedia:WikiProject_Sanitation
My Wikipedia user profile: en.wikipedia.org/wiki/User:EMsmile

You need to login to reply
Re: Rich Earth Institute's 4th Annual Urine Diversion Summit
21 Mar 2018 18:44
#24499
by

PhoebeGooding
Please join us for Rich Earth Institute's
4th Annual Urine Diversion Summit

August 16th and 17th 2018
in Brattleboro, Vermont

Keynote address from Dr. Sasha Kramer
The Urine Diversion Summit is a convergence of passionate people working to transform human waste into a resource. Building upon the success of the past three summits, the conference will include lightning talks from participants, small group sessions focused on regulation, technical advances, cultural concerns, and research results.
This year Dr. Sasha Kramer, Co-founder and Executive Director of SOIL Haiti will be our keynote speaker. Dr. Kramer received her Ph.D. in Ecology from Stanford University in 2006 and co-founded SOIL that same year while also completing a postdoctoral research position with the Collaboratory for Research on Global Projects at Stanford. While Sasha spends the majority of her time living and working in Haiti, she is also a global advocate for the recycling of nutrients in human waste, helping others implement sustainable sanitation projects and inspiring people around the world to participate in the sanitation revolution.
To reserve your place at this one-of-a-kind conference and read our newly published Urine Diversion Summit Report, please visit richearthinstitute.org/RSVP (
richearthinstitute.org/rsvp
).
Please share with others who might like to attend!
2017 Summit reactions:
"We are better off due to the connections that we were able to make with other institutions/individuals who will help move our research forward."
100% of 2017 Summit participant respondents said they would recommend this conference to others.
You need to login to reply
Re: Summit & Webinar on Urine Diversion - Nov. 7th & 8th, Michigan, USA
24 Oct 2019 17:09
#28339
by

RichEarthInstitute
You're invited to attend the Rich Earth Institute's 2019 Summit, co-hosted by the University of Michigan's Department of Civil & Environmental Engineering: "Policy, Regulation, and Moving to Implementation of New Technologies."
Come learn about the latest breakthroughs in toilet innovations, treatment technology, pilot projects, and progress towards popularizing urine-diversion across North America and beyond!
For more information visit our website at
richearthinstitute.org/our-work/ud-summit/
Register now at
www.eventbrite.com/e/rich-earth-summit-2...stration-63576013568
Not in the area? Our keynote from Paula Kehoe, Director of Water Resources at the San Francisco Public Utilities Commission, will be live-streamed online at 9 am EST. Register for the free webinar by selecting the live-stream option in Eventbrite.
Paula is responsible for diversifying San Francisco's local water supply portfolio through the development and implementation of conservation, groundwater, and recycled water programs. Paula spearheaded the landmark legislation allowing for the collection, treatment, and use of alternate water sources within San Francisco.
You need to login to reply
Re: Summit & Webinar on Urine Diversion - Nov. 7th & 8th, Michigan, USA
21 Nov 2019 05:26
#28492
by

muench
Can anyone who attended this event provide some feedback please?
The detailed agenda is here:
richearthinstitute.org/our-work/ud-summi...ailed-summit-agenda/
I bet it was a very interesting event to see where urine diversion is at, on the East Coast of the US.
The keynote presentation was streamed so I hope the recording will be made available soon.
Here is the recording from the year before:
"At our 2018 Urine Diversion Summit held in Brattleboro, VT we were joined by SOIL Haiti's Dr. Sasha Kramer as she shared her experiences with Container Based Sanitation in periurban areas in Haiti."
Regards,
Elisabeth
---
Community manager and chief moderator of this forum
(Funded via GIZ short term consultancy contract)

Dr. Elisabeth von Muench
Independent consultant located in Brisbane, Australia


This email address is being protected from spambots. You need JavaScript enabled to view it.

Twitter: @EvMuench
Sanitation Wikipedia project leader: en.wikipedia.org/wiki/Wikipedia:WikiProject_Sanitation
My Wikipedia user profile: en.wikipedia.org/wiki/User:EMsmile

You need to login to reply
Time to create page: 1.094 seconds