Small scale faecal sludge treatment
1672 views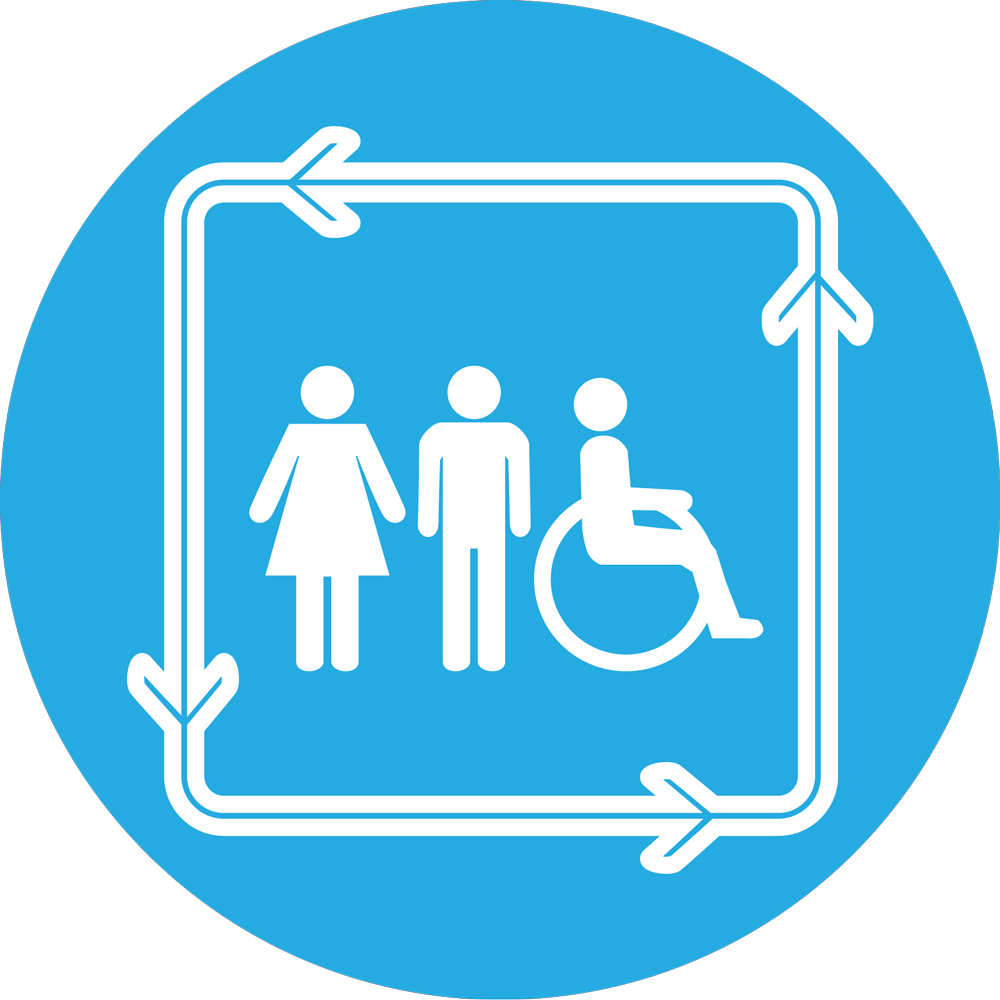 Marine Chief Engineer by profession (1971- present) and at present Faculty in Marine Engg. Deptt. Vels University, Chennai, India. Also proficient in giving Environmental solutions , Designation- Prof. Ajit Seshadri, Head- Environment, The Vigyan Vijay Foundation, NGO, New Delhi, INDIA , Consultant located at present at Chennai, India
Re: Small scale faecal sludge treatment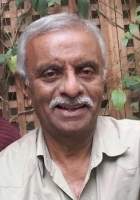 02 Apr 2023 04:36
#34332
by

AjitSeshadri
Dear Member CaryS
Kudos n Congrats for making a process workable on FSM
It is definitely beneficial to have Dewats Type, non-mechanised, low-tdch type plant.
These plants can be well sustained and operated maintained by low skilled farmer - helper Etc..
FS accumulations in tanks can be desludged and co composted too.
We have had many Dewats type plants in operation and sustained for long years too
Both recycled water and sludges can be used as RoI
.. wll wshs for prospects 
Prof Ajit Seshadri 
The Vigyan Vijay Foundation 
www.vigyanvijay.org
Prof. Ajit Seshadri, Faculty in Marine Engg. Deptt. Vels University, and
Head-Environment , VigyanVijay Foundation, Consultant (Water shed Mngmnt, WWT, WASH, others)Located at present at Chennai, India
You need to login to reply
Re: Small scale faecal sludge treatment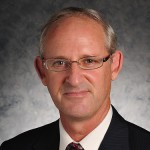 30 Mar 2023 22:35
#34331
by

dmrobbins10
Hi Cary,

I recommend you look at the Jhenaidah Bangladesh model.  It was developed by AIT in Thailand.  It uses vertical flow constructed wetlands for liquid / solids separation and then sends the liquid to a horizontal flow constructed wetlands.  It is totally non-mechanical, and is scalable.   It can be as big or as small as needed.  You can also construct it using local materials and labor for the most part.  You can search it on Google or within this forum and find the design parameters.  

Good luck ...
David M. Robbins


This email address is being protected from spambots. You need JavaScript enabled to view it.
The following user(s) like this post:
Den
You need to login to reply
Re: Small scale faecal sludge treatment
29 Mar 2023 00:48
#34326
by

Mandela
Hello  if you can how about have bacteria action and have a chamber where you have optimum condition that will promote bacterial activity to act on the sludge as it's accumulating and incubation chamber will do it will reduce the sludge to a significant amount and then you can use it back as activated sludge or  use it for farming after completely dried up an alternative is that maybe you can also burn it but it can turn out to be good manure for farming , 
The following user(s) like this post:
DrKevin
You need to login to reply
Sanitation and Wastewater Expert, having 15-year experience in the Sector. Currently working with CDDIndia as Project Manager. Got more than 15 years of experience in designing, implementing engineering solutions for management of wastewater, faecal sludge management, waterbody rejuvenation and drain remediation across India and South Asia.

Less

Posts: 9
Likes received: 6
Re: Small scale faecal sludge treatment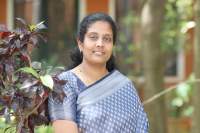 28 Mar 2023 11:20
#34325
by

Rohinipradeep
Sorry, because of the size of the document, it's not been uploaded properly.
Find below link for your references

FSTP Design Document


Regards
Rohini 
Best Regards
Rohini Pradeep


This email address is being protected from spambots. You need JavaScript enabled to view it.



CDD Society
Survey No. 205 | (Opp. Beedi Workers Colony) | Kommaghatta Road, Bandemath |Kengeri Sattelite Town | Bengaluru 560060
The following user(s) like this post:
DrKevin
You need to login to reply
Re: Small scale faecal sludge treatment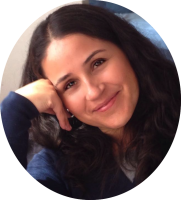 21 Mar 2023 14:44
#34312
by

lourdesv
Dear Cary:

Here you will find the latest SNV and ISF-UTS publication highlights practical and real-life accounts of decision-makers and utility personnel in the selection, management, and operationalisation of faecal sludge and wastewater treatment technologies.


https://snv.org/update/treatment-technologies-practice-ground-experiences-faecal-sludge-and-wastewater-treatment


It seeks to address a gap in available information. Compiling nine case studies from Asia and Africa, the publication presents real-life stories and practical experiences of people's engagements with several treatment technologies in the market.


The same document is available in the SuSanA library in Spanish and in Portuguese versions.
https://www.aguatuya.org/documentos/manuales-y-guias
We will also soon have systematization of the experience in Bolivia in the management of fecal sludge from dry toilets and faecal sludge treatment plants. We hope that by the end of the year we will have this information.
Kind regards
Lourdes
The following user(s) like this post:
SimonT
You need to login to reply
Re: Small scale faecal sludge treatment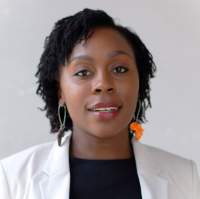 17 Mar 2023 09:53
#34306
by

Chaiwe
SuSanA Forum Moderator
Skat Foundation (With financial support by GIZ and SIRWASH up to November 2023)

Chaiwe Mushauko-Sanderse BSc. NRM, MPH
Independent consultant located in Lusaka, Zambia
Emails:

This email address is being protected from spambots. You need JavaScript enabled to view it.

,

This email address is being protected from spambots. You need JavaScript enabled to view it.



LinkedIn: www.linkedin.com/in/chaiwe-mushauko-sanderse-21709129/
Twitter: @ChaiweSanderse


The following user(s) like this post:
SimonT
You need to login to reply
Re: Small scale faecal sludge treatment
16 Mar 2023 21:54
#34304
by

Carys
Thank you for your reply Rohini,

I'm sorry, I am a bit new to the SuSanA forum, and couldn't see your attached document, could you resend a link please? It would be great to see your design guidance and learn from your implementation experience.

Many thanks,
Carys
You need to login to reply
Sanitation and Wastewater Expert, having 15-year experience in the Sector. Currently working with CDDIndia as Project Manager. Got more than 15 years of experience in designing, implementing engineering solutions for management of wastewater, faecal sludge management, waterbody rejuvenation and drain remediation across India and South Asia.

Less

Posts: 9
Likes received: 6
Re: Small scale faecal sludge treatment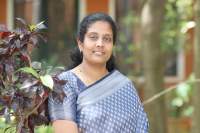 15 Mar 2023 10:21
#34302
by

Rohinipradeep
Hi Carys,

This is Rohini Pradeep from CDD India. Based on our experience of implementation, We have developed a design guidance document for FSTP design. Find attached document for your reference. 

Regards
Rohini Pradeep
Project Manager
CDD India
Best Regards
Rohini Pradeep


This email address is being protected from spambots. You need JavaScript enabled to view it.



CDD Society
Survey No. 205 | (Opp. Beedi Workers Colony) | Kommaghatta Road, Bandemath |Kengeri Sattelite Town | Bengaluru 560060
The following user(s) like this post:
Den
,
Carys
You need to login to reply
Re: Small scale faecal sludge treatment
06 Mar 2023 21:55
#34286
by

Carys
Greetings Chaiwe,

Thank you for your response, I have had a look through the forum and resources here and couldn't quite find what I was looking for.  Great to hear that there are some examples in Zambia, I'd love to hear more about them, if you are able to tag anyone who could help, that would be much appreciated!

Kind regards,
Carys
You need to login to reply
Re: Small scale faecal sludge treatment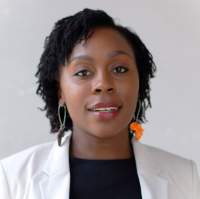 03 Mar 2023 11:18
#34283
by

Chaiwe
Greetings Carys,

I am aware of 3 examples of compact systems that have successfully been running in Zambia for a number of years. The units were initially pilot projects and as such many years of research and information has been gathered over time.

Organisations responsible include:
BORDA ZAMBIA
Lusaka Water and Sanitation Company (LSP Programme)
Water and Sanitation for the Urban Poor (WSUP)
GIZ Zambia

I am certain any of these organisations can be of help. I will tag some colleagues in this post for their attention.

You could also search the forum using keywords and should be able to gain access to more examples, discussions, contacts and information on similar interventions. 

Kind Regards,
Chaiwe
SuSanA Forum Moderator
Skat Foundation (With financial support by GIZ and SIRWASH up to November 2023)

Chaiwe Mushauko-Sanderse BSc. NRM, MPH
Independent consultant located in Lusaka, Zambia
Emails:

This email address is being protected from spambots. You need JavaScript enabled to view it.

,

This email address is being protected from spambots. You need JavaScript enabled to view it.



LinkedIn: www.linkedin.com/in/chaiwe-mushauko-sanderse-21709129/
Twitter: @ChaiweSanderse


You need to login to reply
Small scale faecal sludge treatment
02 Mar 2023 23:11
#34281
by

Carys
Hello,

We are working on a faecal sludge management project in Kiribati (a small coral atoll in the middle of the Pacific).  The volume of faecal sludge that needs to be treated is low, the maximum (after population growth and sanitation improvements) would be around 1,000 litres per day, but initially much lower.  We don't have much information about the current characteristics / properties of the faecal sludge, but it is predominantly from septic tanks which are emptied by vacuum truck on demand.

We are looking at options for planted and unplanted drying beds and co-composting.  I'm interested if there are minimum practical sizes or constraints for the design of small scale systems, I've read a few posts about pilot plants that probably would be similar size to our full plant, are these realistic to run long term?  We'd love to hear from anyone with experience in this!

Thanks,
Carys
The following user(s) like this post:
AjitSeshadri
,
Hariprasad
,
Mandela
You need to login to reply
Time to create page: 0.247 seconds
DONATE HERE