Report on assessment of school sanitation in two Ghana villages
955 views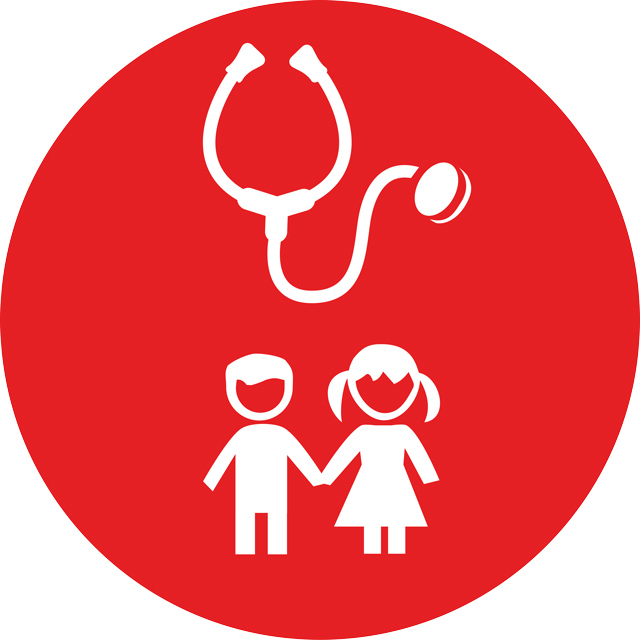 Report on assessment of school sanitation in two Ghana villages
22 Jul 2020 12:16
#30317
by

Linda2019
I am a trustee of a UK charity that fundraises to support the work of Dream Big Ghana, an NGO in the Volta Region of Ghana.  We have just completed a survey of school toilets in two of the villages we serve, including taking a look at the EcoSan toilet block we have recently completed.  Conditions are pretty grim, but the NGO has already started remedial work based on the findings of the survey. Please take a look at our work - all comments welcome!
Dream Big Ghana School Sanitation Survey
The following user(s) like this post:
dwumfourasare
,
raogk
,
Chaiwe
You need to login to reply
Re: Report on assessment of school sanitation in two Ghana villages
12 Aug 2020 22:23
#30471
by

Chaiwe
Dear Linda,

I had a read through the survey document. Just to give a small background about the Ecosan for anyone who is new to this type of sanitation option, Ecosan toilets are above ground units that safely store and recycle human excreta, using natural processes to transform that waste into a safe, organic compost and fertilizer.  Once the chamber is emptied of all compost inside, the back slab can be sealed with cement once more and the toilet is ready to use again. The compost can then be used for agriculture purposes.

As stipulated by the research on the criticism of Ecosan which is the high cost of implementation required to build the facilities. The Ecosan toilets that DBG builds in schools cost approximately $15,000. Critics of Ecosan state that high initial costs severely affect the long-term sustainability of any Ecosan projects. It would be great to hear more about how DBG has looked into project sustainability in this regard?

Regardless of its costs, Ecosan's appropriateness in rural areas lacking sanitation facilities and featuring high levels of agricultural employment make it an attractive technology if the subsidies are available. An improved sanitation facility such as a VIP with a sealed slab or an Ecosan toilet requires regular emptying once full. If it is emptied the correct way, then it can be classed as providing the school with a safely managed sanitation service. However, if it is not emptied appropriately then only basic sanitation service is being provided. From what  I noted in the analysis of research question 1 of the survey, that Dzita Basic School is being provided with a safely managed sanitation
service because the compost is emptied from the chamber once the process is complete. Agbledomi and Philio Basic Schools confirmed that the latrines are emptied once they fill up, therefore, providing the schools with a safely managed sanitation service. On the other hand, Anyanhui Basic School scored 0 for Q18, meaning the school's sanitation facilities are only providing a basic service. Philip recorded the lowest ratio of students-to-toilets for males and females, However, the male ratio is still half over the recommended ratio, the female
ratio over approximately 100% over the recommended ratio. This I found quite interesting, and echo's further the need for inclusiveness in respect to MHM needs for girls' facilities.

Overall great study! And thank you for sharing.

Regards,
Chaiwe
Co-moderator SuSanA forum
(Under consultancy contract with Skat Foundation funded by WSSCC)

Chaiwe Mushauko-Sanderse BSc. NRM, MPH
Independent consultant located in Lusaka, Zambia
Email:

This email address is being protected from spambots. You need JavaScript enabled to view it.

Twitter: @ChaiweSanderse


The following user(s) like this post:
Linda2019
,
Nyembezi
You need to login to reply
Re: Report on assessment of school sanitation in two Ghana villages
20 Sep 2020 11:36
#30812
by

Linda2019
Dear Chaiwe
Thank you so much for your comments, and apologies it has taken us so long to respond. We are a volunteer-led charity riaisng funds for sanitation in the UK, and it has been holiday time etc.  Yes, the high cost of installing EcoSan is a barrier to the wider use of this approach and something we are very conscious of.  Dream Big Ghana NGO is dependent on international fundraising to support its programme of work in EcoSan, although they are liaising closely with local government, who would like to see this work extended. On the other hand, our EcoSan toilets are built to last.  Dream Big Ghana NGO operates out of an eco-tourist lodge near Keta, so is in a position to manage the sanitation programme over the long term.  The NGO delivers on-going community education and maintenance of the toilets. We are currently coming to the end of the school toilet rehabilitation we discussed in our report, including converting non-functional pit latrines into fully functional composting units.  We also have a project underway to examine the impact of using the compost on local agricultural yields, and have been testing the safety of the compost.  For more info (and some great photos!), please see Dream Big Ghana NGO's Facebook page:
www.facebook.com/DreamBigGhana
Thank you!
Linda (On behalf of
Dream Big Ghana Foundation
, UK) 
You need to login to reply
Re: Report on assessment of school sanitation in two Ghana villages
21 Sep 2020 04:19
#30817
by

raogk
Dear Linda
Wonderful work and initiative.

What does it cost? What iabthebO&M cost? What are the front end and back end activities to be performed for its effective functioning?

What are the institutional arrangements for implementation and maintenance?

Does your experience enable scaling up to other schools considering financial and operational viability?

Please enlighten me on these issues.

Warm regards
G Kondala Rao
The following user(s) like this post:
Linda2019
You need to login to reply
Re: Report on assessment of school sanitation in two Ghana villages
05 Oct 2020 21:08
#30922
by

Chaiwe
Dear Linda,
Thank you for sharing further details.  There are some very nice images of the facilities on your Facebook page. I especially like the inclusive toilets factoring in MHM.

.
Rao raises some good points. Looking forward to your response.
Regards,
Chaiwe
Co-moderator SuSanA forum
(Under consultancy contract with Skat Foundation funded by WSSCC)

Chaiwe Mushauko-Sanderse BSc. NRM, MPH
Independent consultant located in Lusaka, Zambia
Email:

This email address is being protected from spambots. You need JavaScript enabled to view it.

Twitter: @ChaiweSanderse


You need to login to reply
Re: Report on assessment of school sanitation in two Ghana villages
15 Oct 2020 11:00
#30998
by

Linda2019
Hi Rao, and thank you for your feedback
Like all good EcoSan, the up-front investment is significant - about £15,000 for a new build school block.  I'm afraid I'm not the technical experts, but you can see the design on our web site here:
architect's drawings for EcoSan school toilet block
. Our masons are very experienced and we are hoping to develop an EcoSan construction training programme from our base in Ghana. 
Aiming to achieve cost-effectiveness and the best environmental solutions, our NGO has recently completed the refurbishment of the toilets at two local schools for around £8,500, with a report from our Programmes Director as follows:
We are delighted to see schools reopening to students in our locality, which means we can officially present and pass over new and upgraded sanitation and hygiene facilities to Agbledomi and Philio Basic Schools. Earlier this year we conducted an evaluation on all local schools which revealed serious short comings in the level of services that was being provided. This resulted in some students and teachers practicing open defecation. Using the World Health Organisation and UNICEF Joint Monitoring Programme as a guide, we have invested in the facilities at both schools to ensure a safely managed sanitation service is being provided. The rehabilitation project included:1) Repurposing KVIP units into Ecological Sanitation composting units. Previously toilets would be abandoned when full due to sandy ground preventing a truck reaching the facilities to empty safely. Now each cubicle composts faecal matter and can be emptied safely every 6-8 months;2) The floors of all cubicles have been tiled to enable easy cleaning;3) Custom made toilet seats in line with what local leaders have been requesting;4) Constructed and updated urinal facilities to take pressure off the cubicles;5) Created window holes in the cubicles to allow natural light to enter;6) Ensured all rainwater harvesting facilities are functioning to provide water for handwashing and cleaning;
7) Provided a female menstrual hygiene space to allow for MHM during school, accompanied with an educational course from public health nurse and the Adolescent Girls Advocate @tagaghana Founder, Rosina Ahot-Mensah. Together we have improved all aspects of sanitation for these very happy Kings and Queens!
The full set of 'before and after' photos can be found on the NGO's, Facebook page here:  [font=system-ui, -apple-system, system-ui, .SFNSText-Regular, sans-serif]
www.facebook.com/DreamBigGhana 


[/font]We are excited about the potential for this rehab refurbishment work, and are consulting with UNICEF and the local government (who built the original, non-functional toilets).  However, costs are an issue, with our EcoSan programme still dependent on international fundraising. Also key to the success of our programmes is the nature of Dream Big Ghana NGO, which provides the long-term support, education and maintenance work to keep the EcoSan running successfully. The NGO works out of a not-for-profit Eco Lodge which, pre-Covid, was able to finance quite a significant part of our programmes and will hopefully get there again (the Lodge has just been recognised as one of the top twelve places to visit in Ghana in a
CNN Travel report!
). 
With best wishes
Linda
You need to login to reply
Time to create page: 0.266 seconds