Introducing x-runner mobile system (piloting in Lima, Peru)
34.6k views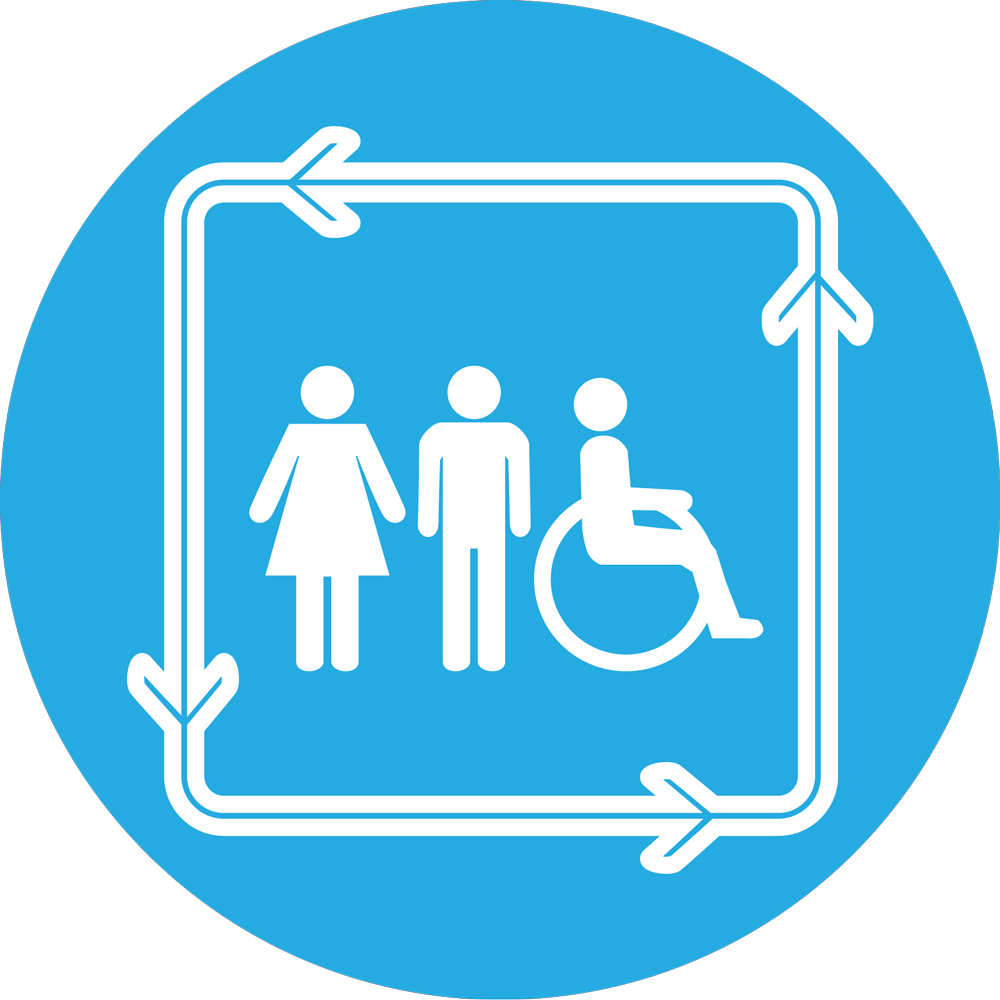 Re: x-runner among the finalists of the first Unilever Sustainable Living Young Entrepreneurs Awards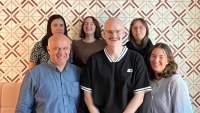 02 Dec 2013 14:59
#6599
by

secretariat
Unilever and the Cambridge Programme for Sustainability Leadership (CPSL) announced the seven finalists for the inaugural Unilever Sustainable Living Young Entrepreneurs Awards 2013.
The international awards programme is designed to inspire young people around the world to tackle environmental, social and health issues. The competition is for anyone aged 30 years or under, and the awards were looking for inspiring practical, tangible solutions to help make sustainable living commonplace.
Out of 510 entries from 90 countries, seven finalists were selected. We are happy to share with you that
x-runner, one of the SuSanA partner organisations, is among the finalists!
Isabel Medem from x-runner presented the project "Water-less toilets in slums; converted into saleable compost" and she will have the opportunity to take part in a four week development programme followed by an accelerator workshop in Cambridge, UK.
Congratulations to Isabel and the x-runner team for this wonderful accomplishment!
More information can be found here:
www.unilever.com/mediacentre/pressreleas...Awardsannounced.aspx
(Posted by Laura)
You need to login to reply
Re: Introducing x-runner mobile system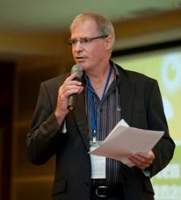 07 Dec 2014 09:01
#11292
by

denniskl
Hi Jessica

is there an update on your toilet rollouts on SuSana somewhere other than this thread?

Would be keen to see what numbers you reached (and are planning on reaching) and whether you found any better alternative to the fibreglass option?

I see a lot of pilots with 20, 30 or 50 toilets, but very few with numbers in the thousands - is that a function of funding or models (and scalability?)
Creator of the RealChange Global Impact Fund and MCM GREENMAN GROUP

Solving housing quality , power reliability, water supply and sanitation management in developing countries with private sector impact investors money

Philosophy

* See a problem.
* Make sure it's the real problem (by talking to the people with the problem).
* Find people who are solving this problem somewhere in the world and collaborate - and learn from them to solve the problem
OR
* Create a new solution where none exists
* Find passionate people who care about the problem to help implement solutions

Our solution approach - what's yours?

Dennis McMahon
From Australia; based in Malaysia
www.mcmgreenmangroup.com (R & D and project implementation)

www.RealChangeImpact.com

Funding from the private sector, giving market level returns
The following user(s) like this post:
Elisabeth
You need to login to reply
Re: Introducing x-runner mobile system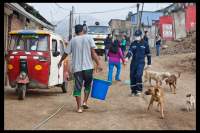 13 Feb 2015 13:43
#12049
by

Jessixr
Hi Dennis! Thanks for asking. And thank you Elisabeth for reminding me to answer!
I would like to share with you our latest impact report:
xrunners.files.wordpress.com/2015/02/201...xrunner-english2.pdf
Feel free to share it!
Please be aware that some of the numbers are already outdated. Regarding customer numbers. We are right now at 150 households. Our aim is to grow to 550 this year - we had to shift this goal from 2014 to 2015 since our production was stalled for months due to some unfortunate incidents with our Peruvian producers. We are now importing Separett toilets from Sweden.
Also, feel free to sign up to our Newsletter
xrunner-venture.com/contact/4583965219
Jessica Altenburger | Lima |

This email address is being protected from spambots. You need JavaScript enabled to view it.
The following user(s) like this post:
KaiMikkel
You need to login to reply
Re: Introducing x-runner mobile system
17 Mar 2015 09:47
#12505
by

Elisabeth
Dear Jessica,
You mentioned that you now use the Separett toilets from Sweden. That's a great product (I have one at my house since 2008 - love it!) but isn't it a bit expensive for this purpose though? From memory, the price for one Separett toilet is 750 Eur, or maybe it has come down by now. Did you go for a more basic version and at what price do you get them? How many have you bought from them?
Also, I would like to know if you have plans for large-scale upscaling (and I mean in the order of 100,000s toilet) in years to come? If yes, how do you plan to do that and are you working with the local government or the water utilities in Peru? Without involvement of local government, I see little possibility for large-scale upscaling of sanitation projects.
See also my criticisms or musings here about NGO-led sanitation projects with container-based toilets (the Clean Team in Ghana has a similar solution to yours):
forum.susana.org/forum/categories/52-mob...it=12&start=12#12471
As I said in the other thread, small projects which are essentially philantropic projects also have their place, don't get me wrong. I assume your funding comes from philantrophic sources at present? But even better are of course those that have the potential to reach a great number of people without relying on donors in the longer term.
I am curious to hear your thoughts on this.
Kind regards,
Elisabeth
You need to login to reply
Re: Introducing x-runner mobile system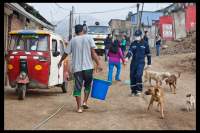 17 Apr 2015 13:57
#12954
by

Jessixr
Dear Elisabeth
Thank you for following up!
Separett and x-runner officially collaborate since last year and Separett Director Mikael Billsund has shown incredible dedication, patience, and generosity to enable us to purchase and import the toilets at very low costs. This partnership didn't come to happen overnight and both parties put a lot of time and consideration into it.
Regarding the toilet, it must be mentioned, that we removed all electronic bits and parts that are prone to break in a rougher environment. Still, the toilets work extremely well and our clients seem to be very happy with them so far.
Separett has also advised us on our sales methods and pricing.
We are planning to reach more than 3000 customers by 2018/2019 and we are in ongoing talks with local sewage companies and with ministries to see whether we can accelerate our growth with their support! With 3000 customers our business can achieve a complete breakeven - and yes, for now we heavily depend on grants, but also have monthly revenues. We don't consider ourselves a philantropic project and we also agree with your view that a business approach is needed to scale.
The government is for the first time this year showing serious interest in dry systems, but we'll have to be patient to see some concrete support from that side. After an article in a major newspaper - see file
This attachment is hidden for guests.
Please log in or register to see it.
Jessica Altenburger | Lima |

This email address is being protected from spambots. You need JavaScript enabled to view it.
This message has an attachment file.
Please log in or register to see it.
The following user(s) like this post:
KaiMikkel
,
Ecotoiletman
You need to login to reply
Re: Introducing x-runner mobile system
21 May 2015 07:54
#13390
by

Elisabeth
Dear Jessica,
Thanks for your post. That looks like a really nice newspaper article - great photos!
The Separett UDDT model is different than the one I know. I see the bin is removed from the side and not from the top like in the Villa model.
You mentioned that:
we removed all electronic bits and parts that are prone to break in a rougher environment
Does that mean you have also taken out the electrical fan?
And are you only operating in Lima or also elsewhere?
And which local sewage companies and ministries are you talking to? Isn't it quite hard for a small NGO to get listened to by such government bodies? I am just wondering what alliances you have been able to form with other stakeholders.
And what do you do with the collected materials now? You told us earlier in the thread that you are doing composting. Do you have more results of that by now? And photos? What crops is the compost used on? Is the composting process a major operational expense for you, or is the most expensive part the collection from all the individual toilets?
Regards,
Elisabeth
You need to login to reply
Re: Introducing x-runner mobile system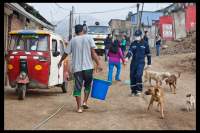 07 Jun 2015 14:01
#13588
by

Jessixr
Hi Elisabeth

Just a quick reply this time: We use the Villa Model from Separett. If you saw a toilet where we remove the buckets from the side then this must have been an old model that we produced ourselves locally. And yes, we also removed the fan. It works just as well and with the sawdust that our customers use, we can still collect the feces in a quite dry state.
About our compost: We achieved chemical and pathogenic standards throughout the past months that were aligned with Chilean and Austrian compost standards- our engineer Celia Vasquez can elaborate on this in a separate post.

Unfortunately, it's too early for us to say anything specific yet about possible new alliances and the future of our treatment, but I'll be happy to post updates as soon as there will be any news!
Jessica Altenburger | Lima |

This email address is being protected from spambots. You need JavaScript enabled to view it.
You need to login to reply
Time to create page: 0.262 seconds
DONATE HERE