Feedback request for the implementation of Bio-Litter Toilets in Cambodia
6560 views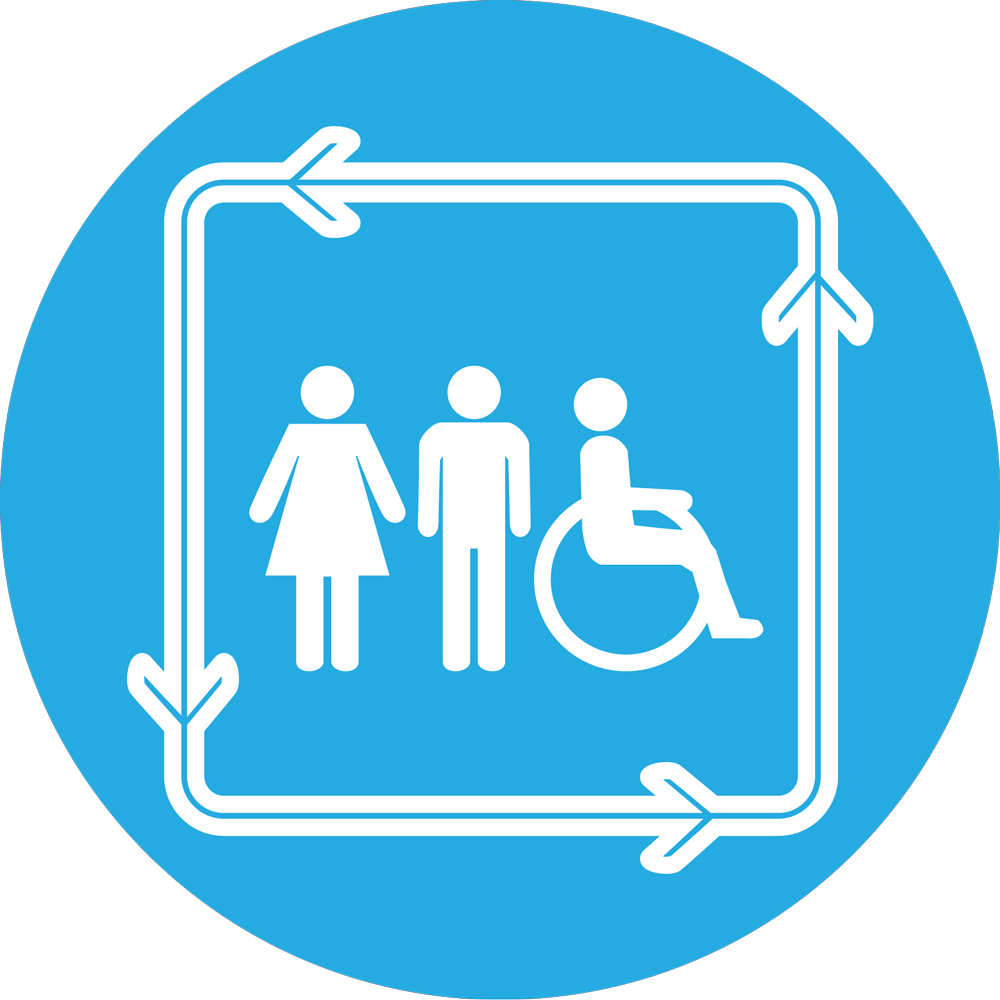 Feedback request for the implementation of Bio-Litter Toilets in Cambodia
08 Aug 2013 07:47
#5251
by

CoconutWaterFoundation
Hi all,

I represent an NGO based in Cambodia and part of our community program in which we operate in outlying villages of Battambang city with families in extreme poverty.
Today we are planning the implementation of Bio Litter Toilets (TLB) to improve sanitation and hygiene, as we believe that this type of structure is most suitable. However, this model is not known and practiced in Cambodia, despite its interest and its economic and environmental benefits.

I will contact you today to learn advantage results and Difficulties that you encountered in the implementation of TLB in the different communities where this model toilet was installed. (public participation in the implementation, maintenance, positive and negative impacts, etc ...).

Thank you in advance for advice and feedback as this will help us to better apprehend the risks to my future project.
Waiting to hear from you,
Regards.

COGNE Romain
Country representative
Coconut Water Foundation
Battambang, Cambodia
You need to login to reply
Re: Feedback request for the implementation of Bio-Litter Toilets in Cambodia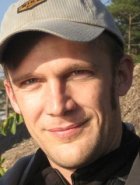 08 Aug 2013 08:21
#5252
by

Florian
Hi Romain,

Welcome to the forum.
First of all I have to ask what is a "Bio Litter Toilet", I have not yet come across this.

Then just some general comments:
- Using technologies that people know and are familiar with is always easier. So at first I would look at the technologies that are commonly used and try to build on this.
- Providing several options of technolgies is always helpful, as it gives users a choice, increases acceptances and avoids the risk of pushing for a specific technology that may ultimately fail because of low acceptance or other reasons
- If you really want to introduce a new technology, start slowly with pilot and demonstration untis. Be aware that you need to learn as much as the users about how the technology works best in the specific setting before you can promote it on a wider scale.

Best, Florian
You need to login to reply
Re: Feedback request for the implementation of Bio-Litter Toilets in Cambodia
09 Aug 2013 02:56
#5255
by

CoconutWaterFoundation
Dear Florian,
Thank you for your reply. I really appreciate your advice. By the way, I translated the Bio litter Toilet from the french "Toilette à Litière Bio-maîtrisée" which is a very simple sanitation technology.
Regards.
Romain
You need to login to reply
Re: Feedback request for the implementation of Bio-Litter Toilets in Cambodia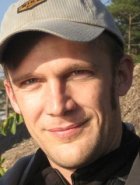 09 Aug 2013 06:34
#5256
by

Florian
CoconutWaterFoundation wrote: "Toilette à Litière Bio-maîtrisée"
Hi Romain, I'd certainly be interested to learn more about this toilet type, because I am not sure if this is something we know, just with a different name, or some really new and different technology. So please let us know

You need to login to reply
Re: Feedback request for the implementation of Bio-Litter Toilets in Cambodia
09 Aug 2013 08:24
#5257
by

CoconutWaterFoundation
This message has an attachment file.
Please log in or register to see it.
You need to login to reply
Re: Feedback request for the implementation of Bio-Litter Toilets in Cambodia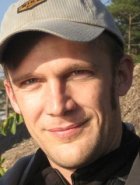 09 Aug 2013 09:33
#5258
by

Florian
Hi Romain,
thanks for giving these links with a lot of details on this toilet. To summarize in brief what I understood from your links, the system works like that:
- Feces and urine are not separated but collected together in a bucket, together with vegetal material, which is added after every use.
- The content is composted in the in a heap composting in the garden

Ok, so more comments then. If you want to promote this system in Cambodia, I think you have to put the effort in two issues:
- training for the proper use of the system, including the provision of materials.
- carefully consideration about the organisation of the composting and training on the practices

I have some doubts if this system would be really approrpriate for your situation, mainly because it relies heavily on good user compliance to make it safe. Relatively fresh fecal matter has to be handled (the volumes of the bucket are rather small) which very quickly can result in spread of pathogens if it is not done carefully. Also the garden composting is not an system that can guarantee pathogen free material even after several years, so health risks are not easy to be excluded here.

Don't understand me wrong, I believe that this TLB toilets can be run safely. But it does not look very robust to me, when users do something wrong, don't follow the instructions perfectly, there will immedeatly be considerable health risks. And in a project like yours, users not doing exactly what they are told to do, is always a very real possibility. Sanitation systems need to be robust to non-compliance at least to some extend to be sufficiently safe.

So I'd like to repeat my recommendations above, to also consider other established technologies (VIP latrines, pour-flush toilets with septic tanks, UDDT toilets, etc.) and not right from the start focus exclusively on the TBL. These other systems may not sound as ecologically appealing as TBL or be more expensive, but they are probably safer.

Best, Florian
You need to login to reply
Re: Feedback request for the implementation of Bio-Litter Toilets in Cambodia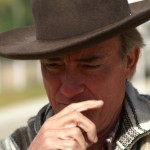 12 Aug 2013 15:53
#5276
by

markillian
Dear Romain,
We spent a half year working in North West Cambodia near Angkor Chum with villagers on possible sanitation solutions that would instill a permanent sanitation behavior change. CLTS was not working after the first year primarily due to poor latrine building techniques (see our "Why villagers Are Returning to Open Defecation after CLTS" report here
www.naturehealingnature.org/resource_pag...ry/NHN%20Reports.htm
There are reasons why you have not encountered BLT in Cambodia:
First: You are in an area with very little vegetable/garden waste. Most organic household waste goes to feeding chickens and pigs.
Second: Leaves, grass, and straw (the stuff not eaten by the chickens and pigs) do not have high enough carbon content to ensure a reliable composting. Excreta composting in the BLT context relies on high carbon biomass to feed the thermophilic bacteria that generate the high temperatures required to kill resilient pathogens like Ascaris and Salmonella. See:
www.susana.org/docs_ccbk/susana_download...report-panama-21.pdf
pg 42. However if you still want to do the BLT, you might have a good source of biomass in those areas of Cambodia that are growing sugarcane or sorghum. The leftover biomass after the sugar is extracted is called bagasse. It is very high in carbon content and is excellent for fecal composting.
Third: If you have the money to provide the structure needed to get a removable bucket under a toilet structure, you probably have the money to provide
graduated partial
subsidies for pour-flush toilets ($35 USD kit without structure). These are definitely preferred by Cambodian rurals. They will continue to use them. Consider contacting the good folks at World Toilet, WaterShed, or IDE, in Phnom Penh and ask about their assisting with your endeavor. They are sanitation marketing facilitators and they might offer a solution for 20-50% of your cliental immediatly.
Forth: Latrines, of all types, are often abandoned due to flooding. If you do the BLT, please be very careful with your toilet and compost pile/box placement. Flooding of latrines in the rainy season is a problem in Cambodia. Also, excess water content in a compost pile will stop most composting activity until it dries out.
Also, Cambodian villagers are often eager to tell you what they think you want to hear.
Consider attending the WATSAN monthly meetings in Phnom Penh and asking the attendees about their experiences with sanitation in rural areas.
Those villagers are blessed to have you there. You could be their voice in Phnom Penh.
Best of luck
Mark Illian
Nature Healing Nature
This message has an attachment file.
Please log in or register to see it.
The following user(s) like this post:
Florian
You need to login to reply
Re: Feedback request for the implementation of Bio-Litter Toilets in Cambodia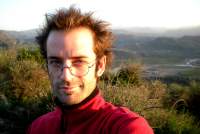 14 Aug 2013 09:30
#5288
by

ben
Hi all,
To my knowledge, the two ecosan project that have been tried a few years back in Cambodia are the following :
1/ Live and learn environmental
Contact : Rob Hughes
WASH Manager at Live & Learn Environmental
forum.susana.org/forum/categories/98-res...p-lake-cambodia-llee
This team worked a lot on ecosan solution and they'll surely help you in your researches.
2/ GRET and IDE
I designed at the time a shower - ecosan latrine but we never really tried to implement it as the pour flush was definitly what people wanted. With a bit more funding or energy we could have tried further but still. If you need further details of my researches at the time, again don't hesitate to contact me.
Video :
Good luck to introduce ecosan in Cambodia, this is surely a big challenge !
Ben
You need to login to reply
Re: Feedback request for the implementation of Bio-Litter Toilets in Cambodia
16 Aug 2013 03:59
#5312
by

pieroskipy
Hi Romain,

The kind of toilets you want to develop needs composting systems.
Look at "The Humanure Handbook" of Joseph Jenkins, a kind of Bible in this matter.

Best

Piero
You need to login to reply
Re: Feedback request for the implementation of Bio-Litter Toilets in Cambodia
16 Aug 2013 05:18
#5314
by

CoconutWaterFoundation
Thank you very much for all your reply and documents. Very interesting.

Implementing a BL-T is no easy to implement.
I will make a survey for the people that my organization is educating now and determine if this technology fits.
Best regards.

Romain
You need to login to reply
Time to create page: 0.283 seconds
DONATE HERE