Large capacity clivus multrum for national park in Colombia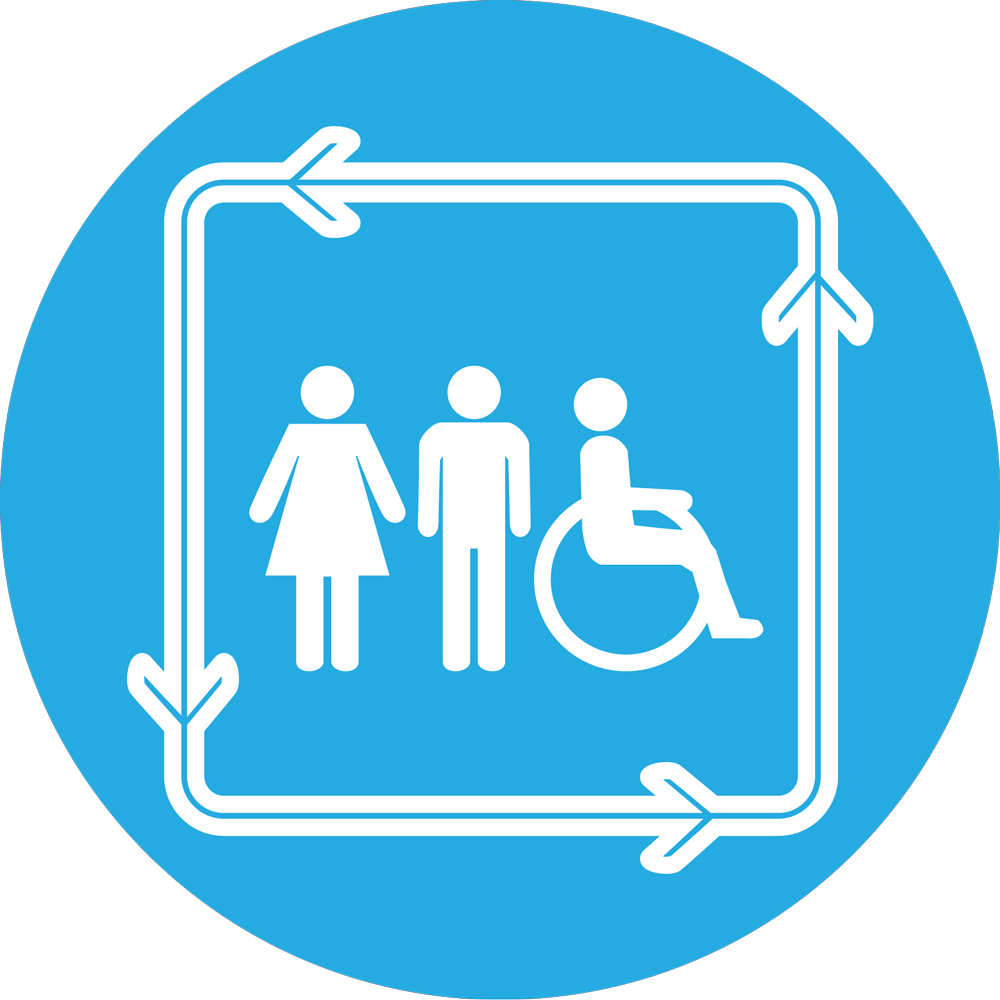 Large capacity clivus multrum for national park in Colombia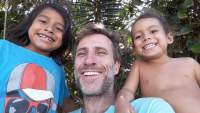 08 Apr 2019 18:14
#27274
by

monopopologo
A very good day to everyone here at the SuSanA forum. My name is Bjorn and I have been developing and installing batch composting toilets in Colombia for the last 6 years. I have mostly done this on a volunteering basis for mainly local communities that have summer water shortages and where very high ground water level in the rainy season make leaching septic tanks not an option.

Last week I was contacted by a representative of the busiest national park in Colombia. I was asked to make a presentation on composting toilets. I immediately confirmed because the impact of this would be immense. Equally immense would be me screwing this up. As the possibility of getting composting toilets approved even just as a pilot project could open a door to all national parks in Colombia. I am looking at this from an environmental point of view but obviously I can not take this on as a volunteer.

Now, I have already read a lot of relevant threads on this forum. I was especially interested in the thread of the toilets in Ireland and the ones that have been already established a few years back in Ukraine.

While I am plenty comfortable talking about this subject, I am a little unsure about what would be the better system for such a high use. They are talking 200-300 people per day per site in high season. Obviously this can be divided into a few toilets per site to reduce the use per toilet. My first choice is the clivus multrum but because my knowledge is limited and you all represent a phenomenal pool of wisdom, I would love to hear what you would recommend. Most of the sites will have access to water and electricity, some smaller sites would need a small solar panel perhaps and a rainwater capture system.

My presentation is this Friday April 12. However, I hope to be working on this project for the next year or so, if all goes well.

Looking forward to hearing your ideas and input.

Regards,

Bjorn
---
I have been living off grid for the last 9 years, 4 of which without electricity and only recently we got satellite internet. I have been playing around with batch composting toilets and have developed a very well working system. The manual and building plans are distributed for free, we give also free workshops and technical assistance to communities in Colombia.

the manual you can find here: docs.google.com/document/d/1rqr1AbMgsU3v...b20/edit?usp=sharing
You need to login to reply
Re: Large capacity clivus multrum for national park in Colombia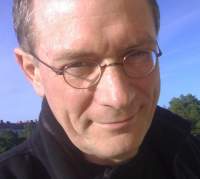 08 Apr 2019 19:20
#27275
by

arno
Dear Bjorn
Nice to hear from you.
Public toilets need to be robust, easy to use and easy to maintain. Clivus has been shown to work in both low and high use public areas (road stop toilets on Swedish highways and equestrian arena near Toronto). For these to work requires a proper building structure with WC standard floors and walls, floor drains for cleaning, and forced air toilet ventilation. The size of the Clivus has to be dimensioned around the number of peak users – since it does produce an effluent. If the system isn't overloaded the effluent is odourless black liquid consisting of humus and nitrate. If it is overloaded it will be urine. Adding dry urinals connected to the Clivus is a good idea to increase traffic flow. An option is to treat the urine separately in an additional system. Clivus requires addition of carbo- rich materials so food wastes could be collected from nearby picknick sites, and added by personnel. The greywater from handwashing and cleaning of the toilet rooms will need to be collected and treated as well – eg using a peat moss filter (eg Biolan
www.biolan.com/products.html
).
For the installations that are lacking both electricity and/or water, it all depends on the level of use and the standards required by the health dept. Your composting toilets could work. Easier would be a soil-based pit latrine system like the Fossa alterna (see Peter Morgan's book for details on this and other options -
www.ecosanres.org/pdf_files/ToiletsThatMakeCompost.pdf
). Again carbon-rich sources are added like in your system. For hand hygiene an alcohol dispenser will work well. Maintenance will require water and soap from spray bottles. Dry urinals can be installed leading to these pits or they can be set up to discharge into a leaching bed covered with soil and grass.
I think in all cases for public toilets, one needs to avoid using UDDTs. Those require continuous maintenance since most people don't know how to use them the first time. And the toilet seats/squatters are not usually dimensioned for children.
Best wishes
You need to login to reply
Re: Large capacity clivus multrum for national park in Colombia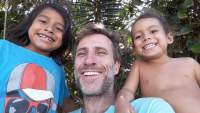 08 Apr 2019 20:26
#27279
by

monopopologo
Thanks for your quick reply!

I agree UDDT is setup to fail for the general public. Blockages would happen too easy with smelly unpopular toilets as a result. It is important to provide a comfortable and clean experience so people walk away feeling positive after using an EcoSan.

In many rural parts of Colombia pit latrines are still in use and many people still go into the woods with or without a digging stick with pretty nasty backyards as a result. Because of these bad experiences in the countryside, the general public shies away from anything that isn't a flush toilet.

From personal experience I know that the main cause for smells from composting toilets is urine, either from people with a bad aim or something that went wrong in the design. Therefor I can see how important it would be to install urinals. this is fairly common for men but how about for women? I saw a post somewhere here with a picture of a urinal for women in Frankfurt! While I doubt this can be an option for us, I see the necessity and perhaps we can opt for a cubicle with two seats, brown and yellow? Even if some pee goes down the brown chute there wont be any harm done.

Now there's the sizing of the unit. For now i have been told that the toilet sites receive 200-300 people per day in peak season. The Park has a daily limit of 6900 visitors. That's a lot of pooh and pee. I have read that the commercial clivus multrum has a 7000 liter version with a capacity of 65'000 uses if I read correctly. Could this be taken as a reference?

Then, there's the effluent and urine that needs to be dealt with. I have been forewarned they don't want leach fields. But if a compact version exists perhaps they can be persuaded? Also, the rainy season here consists of daily torrential downpours. So even if we install some sort of water treatment system it needs to be either protected from rainfall or designed to deal with it.

The only building plans I have is and old manual from the Clivus Minimus from Stuart McConville from Pooh Solutions in Australia. It would be great if someone could share plans for either construction of the Clivus Multrum bathrooms or the molds to pour concrete slabs that can afterwards be assembled. We also have to provide wheelchair access for some sites.

Many thanks

regards

Bjorn
---
I have been living off grid for the last 9 years, 4 of which without electricity and only recently we got satellite internet. I have been playing around with batch composting toilets and have developed a very well working system. The manual and building plans are distributed for free, we give also free workshops and technical assistance to communities in Colombia.

the manual you can find here: docs.google.com/document/d/1rqr1AbMgsU3v...b20/edit?usp=sharing
You need to login to reply
Re: Large capacity clivus multrum for national park in Colombia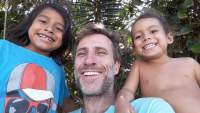 10 Apr 2019 20:02
#27294
by

monopopologo
additionally, I would like to see if anyone has experimented with additional drainage within a self built CM system. I frequently read that the only issue with high use can be excess urine. Wouldn't there be a way to install some vertical 'ventilation tubes' going through the compost mass to help with draining excess liquid? Going down into some french drain but on the actual floor of the compost chamber?
Another Forum user here recommended against the use of a CM system for my purpose. he recommends a batch system. his argument is the following:
With CM toilet I built the problem was too many visitors and all of them were concentrated during 1-2 weeks three times a year through warm season (holiday seasons).

The collected material did not compost but kept accumulated and eventually had to be taken away with the spade to the composting container next to it.

Nobody like this job and in general too much maintenance. Public CM toilet will work ok in my view only with fairly constant and predictable number of users say a school or jail.
Now, I can see how this could happen but could somebody explain why? Too little carbon? too much humidity? I remember years ago I was using the bucket toilet and sometimes I would notice that, when opening up the compost to deposit the bucket contents in the center, the earlier bucket loads had not degraded at all... would it have had the same cause?
How could this problem be avoided?
Many thanks
Bjorn
---
I have been living off grid for the last 9 years, 4 of which without electricity and only recently we got satellite internet. I have been playing around with batch composting toilets and have developed a very well working system. The manual and building plans are distributed for free, we give also free workshops and technical assistance to communities in Colombia.

the manual you can find here: docs.google.com/document/d/1rqr1AbMgsU3v...b20/edit?usp=sharing
You need to login to reply
Re: Large capacity clivus multrum for national park in Colombia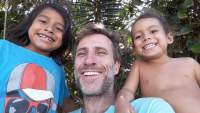 17 Apr 2019 19:46
#27305
by

monopopologo
Hi all,

my presentation went very well. I have been asked to do the same presentation for different people now. I would like to mention a few success stories of composting toilet systems in national parks or other areas with a high traffic flow.

Can anyone help me out with that?

Thank you!

Regards

Bjorn
---
I have been living off grid for the last 9 years, 4 of which without electricity and only recently we got satellite internet. I have been playing around with batch composting toilets and have developed a very well working system. The manual and building plans are distributed for free, we give also free workshops and technical assistance to communities in Colombia.

the manual you can find here: docs.google.com/document/d/1rqr1AbMgsU3v...b20/edit?usp=sharing
You need to login to reply
Time to create page: 1.081 seconds