What do you mean by the term 'Scale'?
12.4k views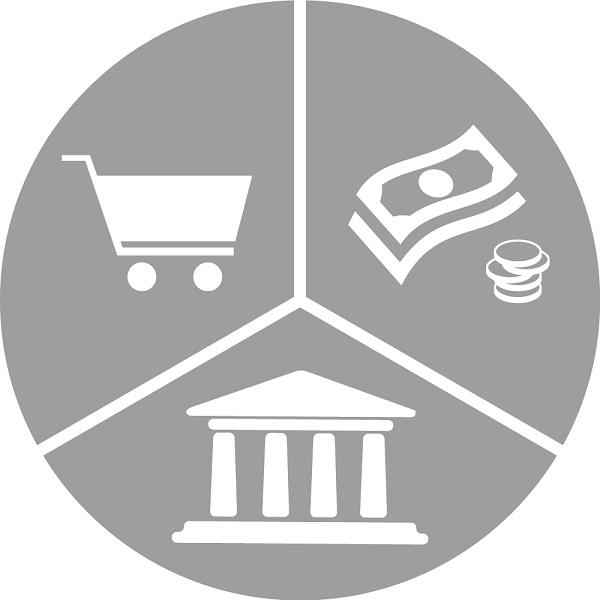 Re: What do you mean by the term 'Scale'?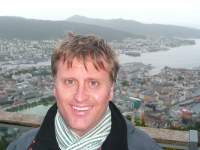 28 Feb 2018 21:07
#24213
by

jsauer
Hi All,
Fantastic conversation Steve and thanks for initiating. Great to see all the familiar voices chiming in, I wonder how we get the unfamiliar voices to react?
I actually like the definition of scaling that says: "remove scale or scales from" because I think is exactly what we need to do. Scaling for me is simply about removing barriers. And the barriers come in different shapes and sizes but essentially they fall into three main categories: 1) consumer preference 2) supply chain and 3) government leadership
Some more detailed thoughts on this:
-- First, Steve sadly for safely managed sanitation it's more like 4 Billion!!! vs. the 2.4 million you mentioned-- so we better figure this out soon!
-- I think all the frameworks / definitions mentioned are good but the challenge is that to reach scale we need to affect systems change (i.e. transactions: supply and demand of sanitation products and services) and this requires a new way of working to how we currently work. In practice that means:
o more work facilitating market systems vs. implementing projects - sanitation sector needs to be pushing for systems change and monitoring if that is happening or not
o much deeper understanding of what consumers and market players (importers, manufacturers, retailers, wholesalers, service providers, cement product manufacturers, mason, artisans) want, need and desire. Why don't they currently engage in supply and demand and consumption of sanitation products and services?
o Realizing how important the desire piece is in sanitation (Steve has been a champion of this for a long time). You can have all the information and awareness you want but without the desire you get no action.
o Not underestimating how important research and development (R&D) of product and service offerings are going to be in addressing the sanitation scale issue. This is a massive barrier we need to collectively remove somehow. We need to answer: how will sanitation sector get more of this R&D to take place?
o Steve brought up the SATO pan: this is a great example where serious R&D by a global manufacturer took place. The result: a disruptive product that has enormous potential for scaling-its already reached hundreds of thousands of units sold and LIXIL plans for at least 15-20 million units sold in the coming years. (Frankly we should a separate discussion on just how interesting and transformative SATO product is and how this points to the importance of R&D).
o Increasing the work on removing barriers for enterprises (social and private) entering the sanitation sector.
o Keeping up the great work happening on capacity development of government and stepping that up to focus government on systems change and removing system barriers, e.g. lack of R&D.
-- In terms of other frameworks that might help with thinking about the scaling issue I have a few resources to highlight:
o First is this Brookings Institute working paper on scaling up social enterprise. This concept was alluded to earlier in the conversation but I like this resource:
brook.gs/2cTFw8a
o BEAM Exchange has a lot of resources on scale. Take a look:
beamexchange.org/search/?q=scale
-- Also good definition of systems change on Beam Exchange!
o The Adopt, Adapt, Expand, Respond framework from Springfield Centre is useful for understanding the process for how we might get to scale and provides a way to potentially monitor if systems change is happening.
bit.ly/2F1fw86
That's what I've got. I hope it's useful. Thanks,
John
John Sauer
Senior Technical Advisor - Water, Sanitation and Hygiene
Population Services International
1120 19th Street, NW, Suite 600
Washington, DC 20036 | tel: 917-548-7779 | skype: john.sauer7960 | twitter: johnwsauer | email:

This email address is being protected from spambots. You need JavaScript enabled to view it.
The following user(s) like this post:
cecile
,
JKMakowka
You need to login to reply
Re: What do you mean by the term 'Scale'?
03 Mar 2018 22:31
#24251
by

imadiroud
I don't see why take it to complicity when it is obvious . Scaling is a geometrical term which implies enlarging or diminishing objects while keeping the proportions . In our case it means the same for projects or ideas and that is spreading ideas or projects while keeping the proportions . For example , if you are training five people then you target 100 by scaling of the processes .
I'm a Master Engineer ( Low Current) with more than 22 years experience in engineering and management . I have the privilege of knowing 4 languages and being exposed to different cultures during learning of those languages. I'm an open minded deep thinking and enthusiastic person .I have been in the defense industry for more than 20 years in which I managed to grow up to Division Manager and then decided to change career and look for different horizons, I was involved in development and upgrade of many control systems in cooperation with major players like David Brown in the field of DC and AC drives and BAE Systems in the field of Armored Vehicles rebuild machinery .My broad knowledge of a wide variety of engineering disciplines make me able to fit any place where knowledge and experience are the best bit.
I'm considered a leading expert in the field of radar systems and radar guided missile defense systems. I have graduated from one of the most elite military colleges of the former U...
You need to login to reply
Time to create page: 0.220 seconds