What do you mean by the term 'Scale'?
14.1k views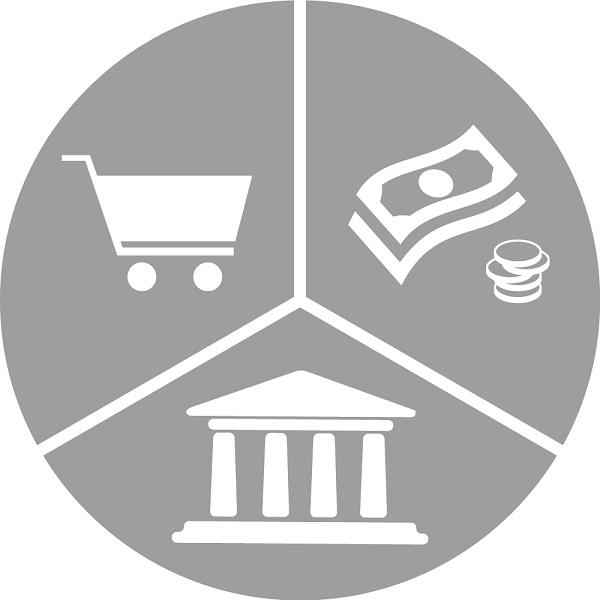 Re: What do you mean by the term 'Scale'?
03 Mar 2018 22:31
#24251
by

imadiroud
I don't see why take it to complicity when it is obvious . Scaling is a geometrical term which implies enlarging or diminishing objects while keeping the proportions . In our case it means the same for projects or ideas and that is spreading ideas or projects while keeping the proportions . For example , if you are training five people then you target 100 by scaling of the processes .
I'm a Master Engineer ( Low Current) with more than 22 years experience in engineering and management . I have the privilege of knowing 4 languages and being exposed to different cultures during learning of those languages. I'm an open minded deep thinking and enthusiastic person .I have been in the defense industry for more than 20 years in which I managed to grow up to Division Manager and then decided to change career and look for different horizons, I was involved in development and upgrade of many control systems in cooperation with major players like David Brown in the field of DC and AC drives and BAE Systems in the field of Armored Vehicles rebuild machinery .My broad knowledge of a wide variety of engineering disciplines make me able to fit any place where knowledge and experience are the best bit.
I'm considered a leading expert in the field of radar systems and radar guided missile defense systems. I have graduated from one of the most elite military colleges of the former U...
You need to login to reply
Re: What do you mean by the term 'Scale'?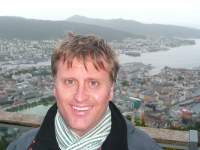 28 Feb 2018 21:07
#24213
by

jsauer
Hi All,
Fantastic conversation Steve and thanks for initiating. Great to see all the familiar voices chiming in, I wonder how we get the unfamiliar voices to react?
I actually like the definition of scaling that says: "remove scale or scales from" because I think is exactly what we need to do. Scaling for me is simply about removing barriers. And the barriers come in different shapes and sizes but essentially they fall into three main categories: 1) consumer preference 2) supply chain and 3) government leadership
Some more detailed thoughts on this:
-- First, Steve sadly for safely managed sanitation it's more like 4 Billion!!! vs. the 2.4 million you mentioned-- so we better figure this out soon!
-- I think all the frameworks / definitions mentioned are good but the challenge is that to reach scale we need to affect systems change (i.e. transactions: supply and demand of sanitation products and services) and this requires a new way of working to how we currently work. In practice that means:
o more work facilitating market systems vs. implementing projects - sanitation sector needs to be pushing for systems change and monitoring if that is happening or not
o much deeper understanding of what consumers and market players (importers, manufacturers, retailers, wholesalers, service providers, cement product manufacturers, mason, artisans) want, need and desire. Why don't they currently engage in supply and demand and consumption of sanitation products and services?
o Realizing how important the desire piece is in sanitation (Steve has been a champion of this for a long time). You can have all the information and awareness you want but without the desire you get no action.
o Not underestimating how important research and development (R&D) of product and service offerings are going to be in addressing the sanitation scale issue. This is a massive barrier we need to collectively remove somehow. We need to answer: how will sanitation sector get more of this R&D to take place?
o Steve brought up the SATO pan: this is a great example where serious R&D by a global manufacturer took place. The result: a disruptive product that has enormous potential for scaling-its already reached hundreds of thousands of units sold and LIXIL plans for at least 15-20 million units sold in the coming years. (Frankly we should a separate discussion on just how interesting and transformative SATO product is and how this points to the importance of R&D).
o Increasing the work on removing barriers for enterprises (social and private) entering the sanitation sector.
o Keeping up the great work happening on capacity development of government and stepping that up to focus government on systems change and removing system barriers, e.g. lack of R&D.
-- In terms of other frameworks that might help with thinking about the scaling issue I have a few resources to highlight:
o First is this Brookings Institute working paper on scaling up social enterprise. This concept was alluded to earlier in the conversation but I like this resource:
brook.gs/2cTFw8a
o BEAM Exchange has a lot of resources on scale. Take a look:
beamexchange.org/search/?q=scale
-- Also good definition of systems change on Beam Exchange!
o The Adopt, Adapt, Expand, Respond framework from Springfield Centre is useful for understanding the process for how we might get to scale and provides a way to potentially monitor if systems change is happening.
bit.ly/2F1fw86
That's what I've got. I hope it's useful. Thanks,
John
John Sauer
Senior Technical Advisor - Water, Sanitation and Hygiene
Population Services International
1120 19th Street, NW, Suite 600
Washington, DC 20036 | tel: 917-548-7779 | skype: john.sauer7960 | twitter: johnwsauer | email:

This email address is being protected from spambots. You need JavaScript enabled to view it.
The following user(s) like this post:
cecile
,
JKMakowka
You need to login to reply
Technical advisor specialized in water, sanitation and hygiene. I work for GIZ since 2012 and have gathered experience in the sub-Saharan region mainly. Since January 2022, I work as an advisor for the "Water Policy Sector Programme - Innovations for Resilience" in Bonn and I am part of the SuSanA secretariat.

Less

Posts: 54
Karma: 6
Likes received: 40
Re: What do you mean by the term 'Scale'?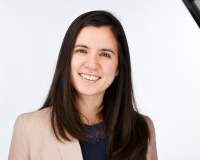 15 Feb 2018 14:19
#24103
by

AlexandraDubois
It is very interesting to read this brainstorming session on the topic of "scale", since it is the central focus of the project my colleague from
Water Sector Trust Fund
and I are working on in Kenya since 2011 (
UBSUP: Up-scaling Basic Sanitation for the Urban Poor
)!! Thank you for the valuable insights, I would be very interested (for learning purpose) if someone would like to share a case study (with challenges, lessons learned, etc.) on the implementation of a project or activity at scale.
To contribute to Steve's definition I would suggest to develop the bullet point no. 6 and emphasise on the vertical integration into policy that Cecile has mentioned. Not only describe the control and enforcement task from the regulating authority, but also the active role of the whole institutional framework in creating an enabling environment for the scaling-up of activities to take place. In other words, scaling-up works best if embedded in the national sector framework and backed by a political strategy.
In the context of Water and Sanitation, GIZ came up with their own definition for Scaling-up which is understood to be the process of reaching sustainable access to water supply and sanitation services at broad scale through transfer of tried-and-tested approaches or methods. Success is not only measured in terms of the number of beneficiaries. Scaling up efforts must meet the actual demands of the target group, provide an acceptable quality of services (in line with minimum standards) and, ultimately, have lasting economic, social and environmental impacts.
Drawing on the lessons learnt and success factors identified by different GIZ programmes around the world, the GIZ has identified six elements which need to be considered to institutionalise effective scaling up:
1. Policy and institutional framework
2. Implementing actors
3. Mode of financing
4. Access Information system
5. Access to Drinking Water Services
6. Access to Sanitation Services
I have actually tried to write a Wikipedia article on the topic of "Scaling-up Water and Sanitation" to make this wealth of information collected by GIZ available to a wider public, but the article still need massive editing: I have been advised to change the language and style which is not suitable for general public (too much technical jargon). If you have some spare time and would like to contribute to the article here is the link to the sandbox:
https://en.wikipedia.org/wiki/User:Alexandra.D/sandbox
This should NOT be a GIZ report, so don't be afraid to touch the content, you are welcome to add, remove, change, correct, etc.
In addition, if you are interested, you can have a look at the video on the Up-scaling strategy that Water Sector Trust Fund utilises for the implementation of most of their activities in Kenya.
With french subtitles click
here
Alexandra Dubois

Technical Advisor
Sector Programme Water Policy – Innovations for Resilience
Division Climate Change, Environment & Infrastructure

GIZ │Deutsche Gesellschaft für
Internationale Zusammenarbeit (GIZ) GmbH
Friedrich-Ebert-Allee 32
53113 Bonn, Germany


The following user(s) like this post:
Elisabeth
,
cecile
,
JKMakowka
You need to login to reply
Re: What do you mean by the term 'Scale'?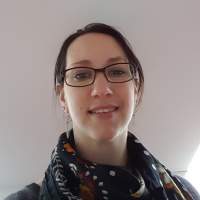 12 Feb 2018 13:50
#24049
by

eshaylor
Thank you Steve this is my favourite soap box topic at the moment!

I have also noticed how casually the term scale up is used but with little follow up about its definition. I like Steve's definition and agree with the comments. What I think we miss is the reason behind the scale up. Yes we need to target those without sanitation, but if you are scaling up a business then your definition of scale should be based on a viable business model - in which case it is maxed out when you reach the numbers you can serve using that model, you can then have the WUSP concept of scale out.

The problem is NGOs want to help everyone and get carried away with making numbers look good in reports and to donors. This is where the current trend seems to come from to use the term scale without definition. In some of the smaller projects I have worked on we defined scale only in relation to our business model and not in terms of those benefiting from the services being provided, as Steve summarises, the environment in which change is happening.

So my thought is then if we accept something around Steve's definition how do we get this acceptable to donors or other people we report to (like the JMP) who want hard numbers not environmental conditions?

NB: The other definition issue I have is with the word systems - a lot of people use the word but dont define what they mean by systems thinking/approach, but that is a discussion for another thread...
Esther Shaylor
Innovation specialist - WASH and Education
UNICEF Supply Division
The following user(s) like this post:
Carol McCreary
You need to login to reply
Re: What do you mean by the term 'Scale'?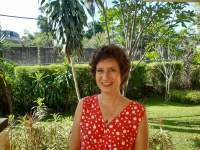 12 Feb 2018 11:23
#24047
by

cecile
Dear Mughal,

I have not heard of scaling "down". I my understanding it would mean that there is a setback or a decrease in access to sanitation (such as ODF villages going back to OD after certain period of time or school sanitation infrastructures being no longer operational).

Or do you mean scaling the activities "down" to a lower level (eg. municipal strategies, community organisations)? In this case I would still call this "scaling up", as it is targeting to improve the enabling environment and to integrate all actors (at higher and lower level of governance).

In fact, the terms "scaling up" could correspond to what Steve describes as "traditional INGO tasks of advocacy and influence" which is needed to enable the individual businesses to scale out (what Steve refers to crowding-in).

Both approaches are in of course complementary. If the government makes the presence of sanitary facilities in housing obligatory (construction, rental) and enforces the law (through incentives and control measures), then it paves the way for private sector's crowd-in.
Cécile Laborderie
MAKATI Environnement
The following user(s) like this post:
F H Mughal
You need to login to reply
Re: What do you mean by the term 'Scale'?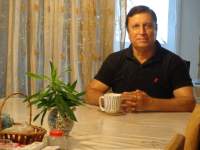 11 Feb 2018 17:02
#24032
by

F H Mughal
Dear Ms. Cecile,

Thanks for sharing that informative flyer. I was not familiar with the term "scale out," probably because its use is not as widespread as the term "scale-up."

Is there a term "scale-down" used in sanitation?

Regards,
F H Mughal
F H Mughal (Mr.)
Karachi, Pakistan
The following user(s) like this post:
cecile
You need to login to reply
Re: What do you mean by the term 'Scale'?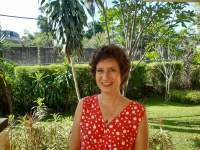 11 Feb 2018 10:26
#24029
by

cecile
Dear Steve,

WSUP makes an interesting distinction between scaling up and scaling out:

" When we talk about 'getting to scale', it's useful to distinguish between scaling out (horizontal replication of approaches to reach more beneficiaries) and scaling up (vertical integration into policy, implying the development of supportive capacities and systems)."
Their approach is thoroughly described in their factsheet "Getting to scale in urban sanitation" in attachment.


Best regards,

Cécile
Cécile Laborderie
MAKATI Environnement
This message has an attachment file.
Please log in or register to see it.
The following user(s) like this post:
JKMakowka
You need to login to reply
Re: What do you mean by the term 'Scale'?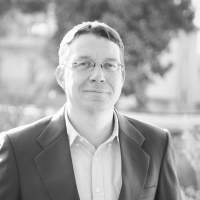 11 Feb 2018 03:27
#24023
by

Marijn Zandee
Hi Steve,

I think your definition is good. My thoughts for refinement:

-Point 1 and 3 are very similar, maybe you could combine them?
-Point 5, should expansion occur without any promotion, with minimal promotion?
-Also point 5, perhaps expansion should be into areas with a different scocio-economic / ethnic / religious profiles than the area where Water for People promoted the behavior/technology/product?

Regards
Marijn
Marijn Zandee

E:

This email address is being protected from spambots. You need JavaScript enabled to view it.
The following user(s) like this post:
cecile
You need to login to reply
Re: What do you mean by the term 'Scale'?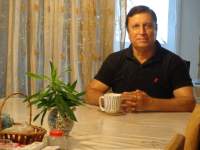 10 Feb 2018 11:13
#24017
by

F H Mughal
World Bank President James Wolfensohn identifies scaling up as the key to increasing the impact of development throughout the developing world. "The major challenge we face," Wolfensohn notes, is "turning what works for 1,000 people into a successful program for 10,000, then 10 million, then 100 million." Scaling up is increasingly cited as a concern among decision-makers and practitioners working in virtually all sectors of development and in all regions of the globe. Elaborated most thoroughly in the development literature with reference to expanding the scope and influence of non-governmental organizations (NGOs) (Uvin et al., 1996 and 2000; Edwards and Hulme, 1992), scaling up has also been cited as a principal challenge for developing-country initiatives in agriculture (Faminow and Klein, 2001), HIV/AIDS prevention and treatment (DeJong, 2002), education (Healy and DeStefano, 1996; Elmore, 1996), nutrition and population (Pyle, 1981), irrigation (Pangare, 2001; Korten, 1980), and urban slum upgrading (Cohen, 1988; Kar and Phillips, 1998).

(Source: Taking Sustainable Rural Water Supply Services to Scale: A Discussion Paper; by Jennifer Davis and Parameswaran Iyer; Bank-Netherlands Water Partnership; Water and Sanitation Program)

F H Mughal
F H Mughal (Mr.)
Karachi, Pakistan
The following user(s) like this post:
cecile
,
Jude
You need to login to reply
Re: What do you mean by the term 'Scale'?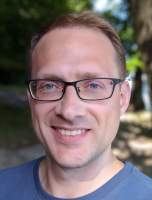 08 Feb 2018 11:17
#23996
by

JKMakowka
Minor nitpicking but I think the last 6 points rather define the "scale up" phase, rather that actual "achievement of scale".

However one can argue that "at scale" NGOs only play a very minor role and thus don't really need a definition for that.
You need to login to reply
Re: What do you mean by the term 'Scale'?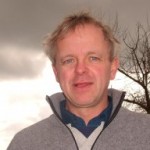 08 Feb 2018 10:51
#23995
by

stevensugden
Thanks,

I think the two routes suggested by Julius are the two main options, but there is also a third where a business like Lixil develops commercial product like the Sato-pan and uses national marketing strategies to get the product to the villages.

The first route depends of crowding-in which is the term given to copy-cat businesses starting up and entering the market and the second route involves having an enlightened government, whose efforts and interest drive improving sanitation, currently this is mainly aimed at ending open defection, which is great.

INGOs rolls for both routes is different. In the second route, the approach falls more in line with the traditional INGO tasks of advocacy and influence. With the first route, the INGO roll is in encouraging crowding-in, stop supporting individual businesses (which they often annoyingly refer to as being "our businesses"), and start supporting the development of the whole industry. I would argue that if an approach or business model has not been copied and has not seen any real evidence of crowding-in within three years of it reaching maturity , it is not going anywhere and will never scale. It either needs a major modification or abandoning.

The routes to scale and the constraints to scale are important separate debates which should be at the forefront of all our discussions. However, the first step in debate is to define what 'Scale' is so program designers know what to aim for and can develop better programs to achieve it. The definition needs to cover all routes.

To Water for People's, Scale is not defined in terms of an absolute number of units built (e.g., 5,000 latrines), but instead scale relates to the characteristics of the ecosystem, business or government based, in which it operates. Scale has been achieved when,

• Demand increases without intensive promotion.
• The product's or service's cost decreases due to market competition or mass production.
• Growth occurs outside Water For People's facilitation activities.
• Water For People's implementation efficiencies are high and lead to low unit investment costs per latrine built or pit emptied. (We are building more and more for less and less)
• Product, service or approach delivery expands into new areas or all areas are covered.
• The central regulating authority actively controls any public health risks related to the service.

Thoughts?
The following user(s) like this post:
Marijn Zandee
,
cecile
,
JKMakowka
,
imadiroud
You need to login to reply
Re: What do you mean by the term 'Scale'?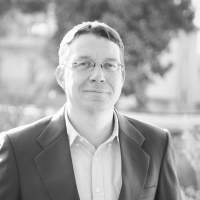 06 Feb 2018 06:35
#23970
by

Marijn Zandee
Dear Steven,
Never ask what NGO jargon really means

.
I guess "scale" was initially short-hand for large-scale, which Merriam Webster (dictionary) defines as: "1. Involving many people or things 2. Covering a large area". So far not much new in that it leaves open what constitutes many people or large area.
My personal take would be that "Scale" in the NGO sense means that the skills, behavior or technology introduced by a project is taken up by people who are not directly involved in the project. My understanding is that scale implies change by those from outside the project area or community, and continued growth.
I think Kris' answer above is a good starting point on how "scale" could be achieved.
Regards
Marijn
Marijn Zandee

E:

This email address is being protected from spambots. You need JavaScript enabled to view it.
The following user(s) like this post:
cecile
You need to login to reply
Time to create page: 0.253 seconds
DONATE HERE