Biogas generator powered by self-sustaining mixing mechanism (Frontier Environmental Technology, USA)
47.4k views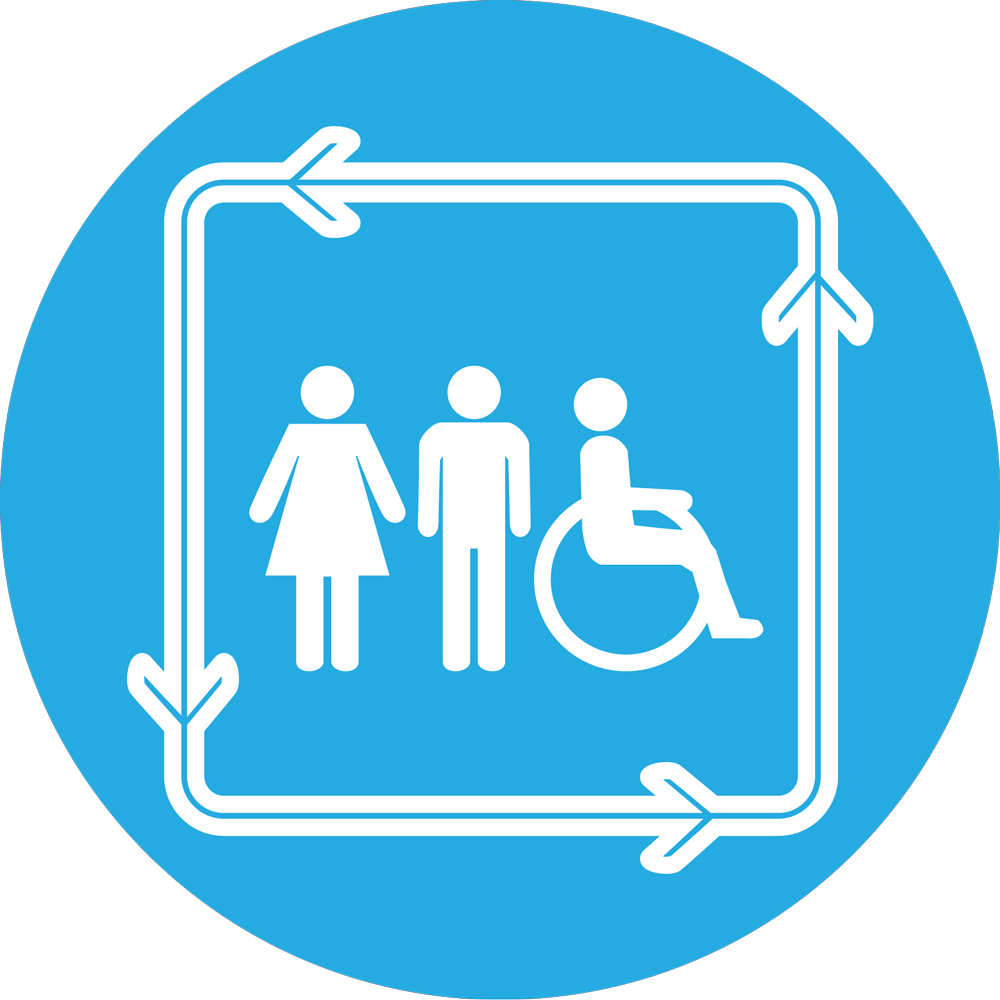 Re: Reply: Biogas generator powered by self-sustaining mixing mechanism (Frontier Environmental Technology, USA)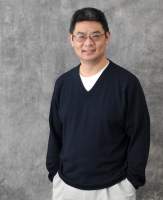 24 Apr 2013 13:23
#4235
by

jmwang
Hamidatu,

Thank you very much for your interest! Right now the project is stopped due to the funding issue. I will be more than happy to work with you and do field test in Ghana if there is funding to do so.

Jianmin Wang
You need to login to reply
Re: Reply: Biogas generator powered by self-sustaining mixing mechanism (Frontier Environmental Technology, USA)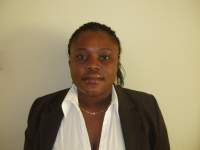 24 Apr 2013 11:13
#4231
by

Hamnid
Dear Jianmin Wang,

I am Hamidatu Darimani, a PhD student at the Internationai Institutute of Water and Environmental Engineering,2iE, currently I am working on a JICA project in Burkina Faso. In my study, I am trying to determine the inactivation rate cofficients of pathogens in compost made from Human excreta using a rural model of urine diversion composting toilet. I am trying to make the compost sanitary for reuse in agriculture.

I am origially from Ghana. I am trying to write-up a business model for biogas generation. I was so happy when I saw your work. I will be happy to be your partner in Ghana if all goes on well with the project. I can help set-up a plant in Ghana to commercially sell out biogas using your digester. What do you think? We can have the business plan in place and use it for funding.

I wish you all the best in your search for funds. Hope to hear from you soon.

Hamidatu Darimani.
You need to login to reply
Re: Biogas generator powered by self-sustaining mixing mechanism (Frontier Environmental Technology, USA)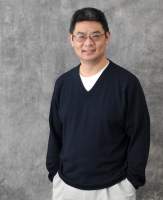 22 Apr 2013 16:17
#4209
by

jmwang
I would like to tell you about a research project that we carried out here at Frontier Environmental Technology:
Title of grant:
Biogas Generator Powered by Self-Sustaining Mixing Mechanism
Subtitle (more descriptive title):
to develop a stand-alone high-rate biogas generator to provide fuel for daily cooking, reduce waste discharge, improve hygiene and eventually, improve the quality of life for the people who live in developing countries.
Name of lead organization:
Frontier Environmental Technology
Primary contact at lead organization: Jianmin Wang, Ph.D., P.E.
Grantee location: Rolla, Missouri, USA
Developing country where the research is being or will be tested: Partners in Madagascar and Kenya are interested in more testing if resources are available.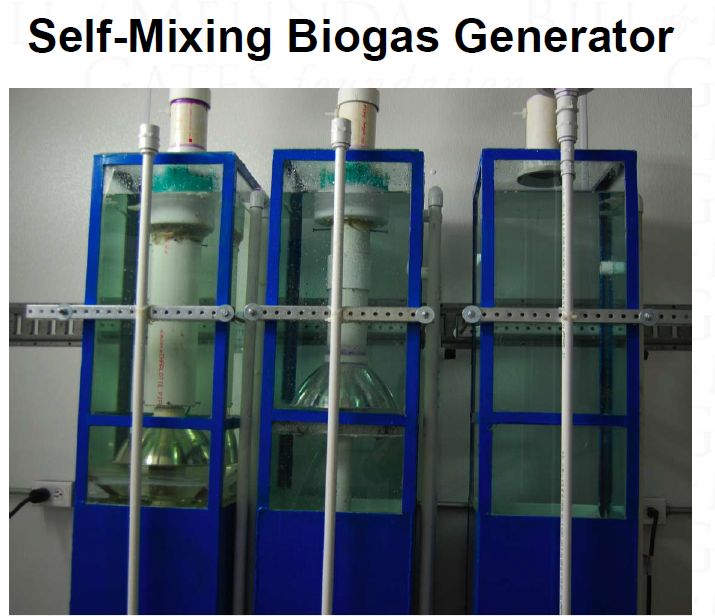 Goal(s):
The goal of this project is to develop a high-efficiency biogas generator capable of producing the quantity of biogas and quality of effluent typical of advanced biogas generators, but without their inherent power or maintenance requirements.
Objectives:
(a) to develop a mixing device that uses the biogas generated from the lower portion of the biogas generator to automatically mix the generator content, without external energy input and mechanical moving parts; (b) to preliminary test the performance improvement of the biogas generator that integrates the self-mixing capability with the conventional biogas generators.
Start and end date: Started November 2011, final report submitted September 20, 2012.
Grant type: GCE Round 7
Funding for this research currently ongoing (yes/no): No
Research or implementation partners: N/A - still looking for partners for continued research
Links, further readings – results to date:
The major effort of this project was used to develop a self-mixing device, which has been tested in a small scale reactor. Initially air was used to mimic the biogas. Later on this self-mixing device was installed within a small-scale biogas generator to improve the reactor performance. Much modifications were made for the biogas generator during the 11 month testing period. The final results have indicated that the self-mixing biogas generator improved biogas production by 30% compared to the conventional, non-mixing biogas generators typically used in developing countries. Due to the small scale of the reactor used in the Phase I research, the advantages of the self-mixing device has not been fully demonstrated, mainly because of the low height/depth of the biogas generator used for testing. If further testing is conducted, a larger, more realistic reactor height will be used so that more biogas will be collected to drive the mixing activity.
How does it work?
Overall, I have a mixing device within the reactor. This device collects gas bubbles from the lower portion of the tank. At a certain gas volume, the entire amount of the gas is released all together, creating a suction from the tank bottom and mixing the reactor. It uses the lifting power of the biogas bubbles created within the reactor therefore it does not need external power to drive it. Also, it does not have any mechanical moving parts, and all function is accomplished hydraulically. Therefore it is expected to be maintenance-free.
Presentation at the FSM-2 Conference in Durban by Tim Canter:
www.susana.org/en/resources/library/details/1762
Video of presentation by Tim Canter:
Key components: (a) a sealed tank; (b) a surge-mixing device.
Please also find the poster I used in RTTF meeting in Seattle:
This attachment is hidden for guests.
Please log in or register to see it.
Entry in SuSanA library:
www.susana.org/lang-en/library/library?v...eitem&type=2&id=1762
It has more explanation on the self-mixing mechanism. Compared to all other gas mixing digesters, our system does not need external energy but provide more powerful mixing through the surge lifting device.
Possible applications:
We intend to use this unit for family use to replace old, large non-mixing digesters, because the old systems are so large that they have to be built on-site with causes lots of issues. Since our self-mixing units are small we can fabricate them in a central location to reduce cost and improve product quality.
Major frustrations:
Our project has a very good start but we were disappointed that we did not get follow up funding for continued development and testing. Since this technology is so different than conventional thinking it may take some time to understand.
The majority of the work during the research is to make the self-mixing biogas generator mechanically functional and to prove the self-mixing concept. Therefore, the actual biogas data is very limited. I really wished to have more funding to continue this research with a more realistic reactor, but it did not happen yet. We are welcoming supports from funding agencies and collaborators to continue this work.
Regards,
Jianmin
_______________________
Jianmin Wang, Ph.D., P.E.
Frontier Environmental Technology
900 Innovation Drive
Suite 203
Rolla, MO 65401-1110
USA
You need to login to reply
Question of the week: Biggest Challenges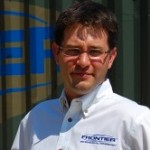 25 Jan 2012 18:18
#2888
by

thcanter
Fabrication of the bench-scale biogas reactors proved more difficult than expected. We could have made it easier on ourselves by constructing larger reactors to give us more room to work inside the reactors, or by fabricating them using an opaque material. We chose to use glass so we could see the mixing and quiescent zones in the reactors. We overcame this challenge by slightly modifying the design and mixing fabrication materials. A positive result from this challenge was fabrication of two experimental reactors, rather than a single experimental reactor specified in the proposal.
You need to login to reply
Time to create page: 0.324 seconds
DONATE HERE