Key documents for the sub-category on market development in action
8696 views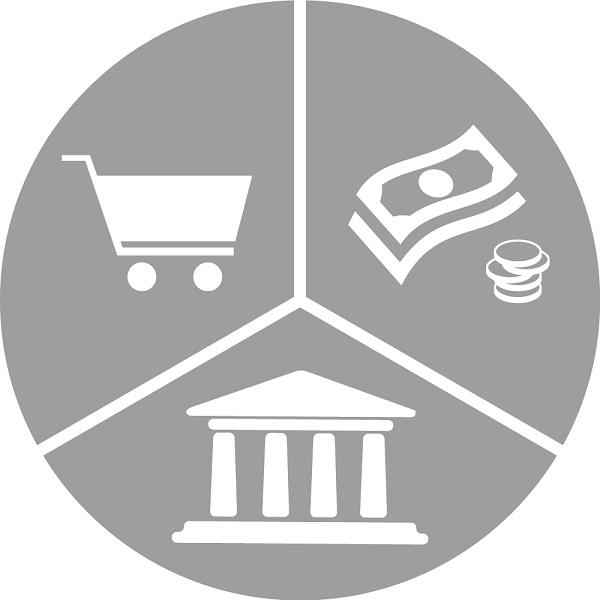 Key documents for the sub-category on market development in action
10 Dec 2015 12:26
#16221
by

Elisabeth
For more information about why I am creating this new thread, please see here:
forum.susana.org/forum/categories/10-gen...d-sub-category-level
++++++++++++++
This thread is a "sticky thread" which means it will always remain at the top of this sub-category. It contains a recommendation for new people regarding the most important five documents in the thematic area of "Market development in action".
The selection of documents is based on some prior discussions with Ken Caplan, Jonathan Parkinson and John Sauer.
We are open to feedback if others think that another document should be selected here.
Recommended top five documents in the thematic area of "Market development in action", in reverse chronological order:
(1)
Brossard, S., Graf, J., Kayser, O. (2015).
Creating alliances to accelerate commercially viable sanitation
- Technical reports. Agence Française de Développement (AFD), France
www.susana.org/en/resources/library/details/2538
The past decades have seen a growing appreciation of the role of market-based approaches in driving global development. Many coalitions of public and private players have emerged to promote them. How best to trigger and support these market-based approaches? How to leverage the expertise and resources of diverse members in coalitions? This paper presents insights from the Toilet Board Coalition (TBC), a young alliance that catalyses and accelerates market-based sanitation initiatives.
(2)
Pedi, D., Davies, W. (2013).
Transforming markets, increasing access: Early lessons on Base-of-the-Pyramid Market Development in Sanitation
. International Finance Corporation, Washington DC, United States
www-wds.worldbank.org/external/default/W...lling0Sanitation.pdf
The article captures early experiences from the Selling Sanitation
initiative, a partnership between International Finance Corporation (IFC) and the World Bank's Water & Sanitation Program (WSP). Using a market transformation approach,
Selling Sanitation is demonstrating strong potential to unlock new market opportunities and dramatically increase access to sanitation for low-income consumers.
(3)
Müllegger, E., Langergraber, G., Lechner, M., EcoSan Club (eds.) (2012).
Faecal Sludge Management
. Sustainable Sanitation Practice (SSP), Issue 13. EcoSan Club, Austria
www.susana.org/en/resources/library/details/1619
Issue 13 of Sustainable Sanitation Practice (SSP) on "Faecal sludge management" presents studies from different regions that mainly show the non-existence of faecal sludge management in most regions. It includes four papers: the analysis of faecal sludge management in three cities in Bangladesh, the analysis of faecal sludge management in two cities in Cameroon, the description of the development of an optimized sludge management system in Ouagadougou, Burkina Faso, and the description the LaDePa machine in South Africa.
(4)
Schaub-Jones, D. (2010).
Sanitation - Just another business? The crucial role of sanitation entrepreneurship and the need for outside engagement
. BPDWS - Building Partnerships for Development in Water and Sanitation, London, UK
www.susana.org/en/resources/library/details/1879
Private sanitation providers, from retailers to masons, from public toilet operators to latrine emptying businesses, are of vital importance to medium- and lower-income communities. Unlike in the water sector, where there is much debate over private versus public provision, the key issue is how to combine a largely private relationship with an appropriate regulatory and supportive role from the public sector. This article discusses the situation from the perspective of sanitation professionals, suggesting concrete ways to strengthen the urban sanitation market and thus accelerate progress towards a key pillar of human development.
(5)
UNICEF (2010).
Sanitation marketing in Indonesia
. United Nations Children's Fund, New York, United States
www.unicef.org/wash/files/6._Sanitation_..._Training_Module.pdf
The marketing training module objectives are to understand the basic characteristics of sanitation marketing, to review the products and services that can be sold, to demonstrate that sanitation is a business, to introduce selling techniques, and to develop an individual sanitation marketing business plan. The training module is based on experiences of sanitation marketing in Indonesia.
You can find further important documents and website links dealing with this topic here:
I have to point out that I am not yet fully satisfied with this selection of documents and links, and welcome any suggestions for better key documents or better/additional links on this topic.
Regards,
Elisabeth
You need to login to reply
Time to create page: 0.286 seconds