Key documents for the sub-category on sanitation as a business and business models
7943 views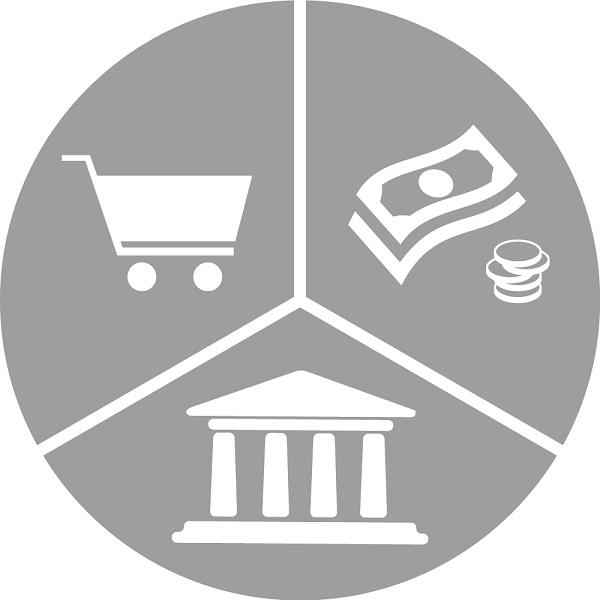 Key documents for the sub-category on sanitation as a business and business models
25 Apr 2016 11:40
#17801
by

Elisabeth
For more information about why I am creating this new thread, please see here:
forum.susana.org/forum/categories/10-gen...d-sub-category-level
++++++++++++++
This thread is a "sticky thread" which means it will always remain at the top of this sub-category. It contains a recommendation and orientation
for newcomers
regarding the most important five documents and website links in this thematic area.
The selection of documents is based on searching the SuSanA library and project database. I am very much open to feedback if others think that another document should be selected here.
I find there is a bit of overlap here with the other sticky post on the sub-category of "market development", see here:
forum.susana.org/forum/categories/167-ma...evelopment-in-action
(the difference between "market development" and "sanitation as a business and business models" is not totally clear to me; could someone try to explain it? This split of sub-categories on the forum originally came from John Sauer)
Recommended top 5 documents in the thematic area of "Sanitation as a business and business models", in reverse chronological order :
(1)
Dauenhauer, K. (2015).
Thematic Discussion Series: Urban Sanitation Finance Synthesis
. Sustainable Sanitation Alliance (SuSanA), Eschborn, Germany
www.susana.org/en/resources/library/details/2313
This thematic discussion addressed the role of finance for achieving successful sanitation outcomes for urban areas. In particular, the role of taxes both at the national and local level was examined, microfinance models for households and small businesses were evaluated and the question of how cities can achieve full cost re-covery of sanitation services by blending different forms of finance was discussed.
(2)
Graf, J., Kayser, O., Brossard, S. (2014).
Designing the Next Generation of Sanitation Business
- A Report by Hystra for the Toilet Board Coalition - September 2014. Hystra
www.susana.org/en/resources/library/details/2099
The report analyses projects in rural areas that activate local rural sanitation markets and initiatives in urban areas servicing home mobile toilets. Based on an in-depth analysis of both the best practices and greatest challenges from the pool of 12 representative projects, the Report suggests strategies to overcome challenges to sustainability and scale. Further it explores how these projects and business models would benefit from corporate and industrial expertise and resources and highlights opportunities for large corporations to contribute to solving the sanitation crisis.
(3)
Tiberghien, J.-E. (2013).
Hybrid Management Models: Blending Community and Private Management
. Building Partnerships for Development (BPD), Water and Sanitation for the Urban Poor (WSUP), UK
www.susana.org/en/resources/library/details/1876
A clear distinction is generally made between community and private management of water and sanitation services. In WSUP programmes, the local context is often suited to community or to private management models. But in practice, WSUP often seeks to go beyond this "community" versus "private" dichotomy, to try to get "the best of both worlds".
(4)
Chowdhry, S., Koné, D. (2012).
Business Analysis of Fecal Sludge Management: Emptying and Transportation Services in Africa and Asia - Draft final report
. Bill & Melinda Gates Foundation, Seattle, USA
www.susana.org/en/resources/library/details/1662
The study generated vast amounts of data from over 13,000 household surveys and 150 detailed financial surveys of fecal sludge emptying and transportation service providers. This report presents the comparative analysis based on these data from those surveys in the 30 cities.

To capture the full potential of the very large $134 million market, this report presents several recommendations for consideration, including ways to support the scaling of the single truck operators to become mid to large sized operations. Access to finance is an area that will need to be addressed, as self-financing is very limiting and a very slow road to business growth.
Note: the individual country reports from the 10 countries are also available in The SuSanA library.
(5)
Gröber, K., Crosweller, D., Schröder, E., Kappauf, L., Surridge, T., Panchal-Segtnan, A., Zurbrügg, C. (2012).
Sanitation as a business - Factsheet of Working Group 9a
. Sustainable Sanitation Alliance (SuSanA)
www.susana.org/en/resources/library/details/832
This factsheet discusses the role of different players in the sanitation sector, such as private businesses, governmental institutions and the non-profit sector with a focus on developing countries. Several project examples illustrate activities that can create revenues for investors and local entrepreneurs but also highlight some of the challenges in delivering sustainable sanitation services to the poor.
You can find further important documents and website links dealing with this topic here:
Wikipedia articles on this topic: none yet
Please provide your feedback. What do you think of this selection? We can easily update it at any time
Regards,
Elisabeth
The following user(s) like this post:
cecile
You need to login to reply
Time to create page: 0.259 seconds