New group handwashing device
13.6k views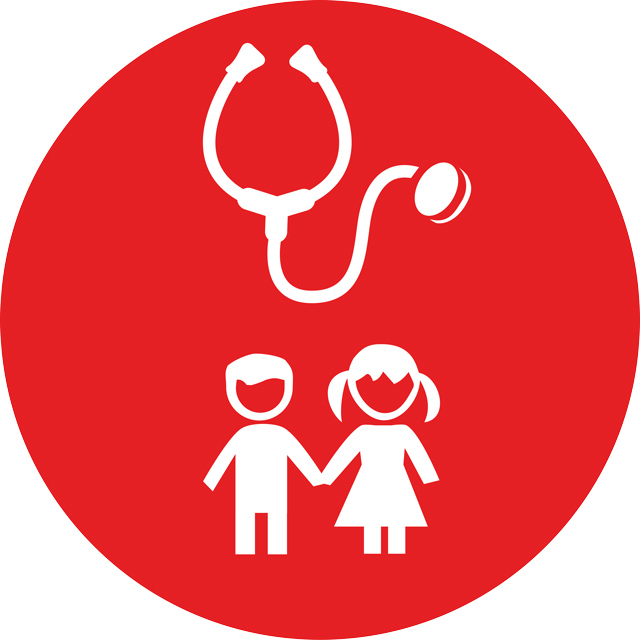 Marine Chief Engineer by profession (1971- present) and at present Faculty in Marine Engg. Deptt. Vels University, Chennai, India. Also proficient in giving Environmental solutions , Designation- Prof. Ajit Seshadri, Head- Environment, The Vigyan Vijay Foundation, NGO, New Delhi, INDIA , Consultant located at present at Chennai, India
Re: [SuSanA Forum] New group handwashing device (Handwashing activities at schools)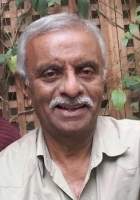 30 Jun 2018 14:20
#25511
by

AjitSeshadri
Thanks for sharing. Well wishes from

Prof. Ajit Seshadri
Prof. Ajit Seshadri, Faculty in Marine Engg. Deptt. Vels University, and
Head-Environment , VigyanVijay Foundation, Consultant (Water shed Mngmnt, WWT, WASH, others)Located at present at Chennai, India
You need to login to reply
Re: New Group Handwashing Facility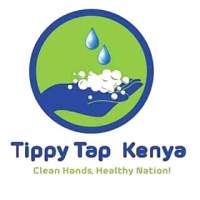 29 Jun 2018 14:28
#25503
by

tippytap
Hi Elisabeth

Thanks for your attention. Let me clarify this;-

The station has a total of four pipes! Two on each side, one for dispensing water, the other for liquid soap and the same way water is turned on, so is the liquid soap.

Both pipe dispensers have small holes beneath utilising less than 70ml of water per hand wash

The two facilities on the photos were purchased by Riruta Good Shepherd school which has a population of 530 pupils at a cost of US$ 300 per station and from our marketing report so far there is demand for the group tap in schools

Our device has merits compared to any other group hand washing facilities in the following ways;-

- Multi dispenses liquid soap; using less than 20ml of soap per hand wash which totals to US$ 0.65 cost per pupil per year compared to others where soap is prone to wastage, disappearance, degradation and recontamination because of multi contacts with the soap

- Ensures maximum soap usage; it has been documented that even with presence of soap at the facility, does not guarantee usage. With our device ensures all users contact soap that is turned on independently

- Saves up to 90% of water used per wash; beside dispensing 70% less water compared to normal taps the device reserves used soapy water for re-use in other cleaning chores like mopping classes, toilets, washing cars etc.

- Full metallic feature to serve decades in a school setting, the metallic sheet provides sense of privacy and saves time as pupils concentrate on washing hands compared to others where pupils can be disrupted by a fellow on the opposite direction who is trying to reach for a soap or something.

- Disability friendly; compared to others our facility can be easy accessed by a pupil on wheelchair or crouches. Its hands free operation makes it easy for those who are visually impaired to use it since one doesn?t need to locate soap or turn on a faucet

- Bold branding space measuring 4 by 8 feet used for nudges; UNICEF from one of their WASH projects in Bangladesh documented an increase is hand wash behaviour from 4% to 74% after introducing nudges like colourful hand and foot prints alone

- The branding space also encourages public private partnership; especially with the corporates the device is offering a platform for their CSR campaigns and also providing a permanent branding space on the facilities installed in schools hence improve their market presence and spur sales

- Can be installed both indoors or outdoor

See attached file.

Fellow Partners, I affirm that our device will be setting a minimum standard for WASH in schools by offering a solution that is quantifiable, sustainable, affordable and contributes tangible evidence on the impacts of WASH in schools program while involving multiple stake holders to support and replicate such initiatives in schools.

Thank you.

Regards -- *Aluoch Kennedy*

Founder, Director Tippytap Kenya

Gate 5 Njumbi rd. off Chalbi drive | POBox 25030-00603 Lavington Call; +254 702 661 937 * | *www.tippytap-kenya.org
Clean hands healthy nation
You need to login to reply
Re: New group handwashing device
26 Jun 2018 22:43
#25469
by

StuSpaTap
Please could you share this video with your Rotary Contacts in India for their information

You need to login to reply
Re: INTRODUCING NEW GROUP TAP HAND WASHING FACILITY FIT FOR SCHOOLS
26 Jun 2018 22:38
#25468
by

StuSpaTap
Great to see these innovations.

Rotary are scaling the SPATAP portable tap across the South Pacific, to water-scarce schools and communities.

SPATAP is low cost, installed by children, saves massive amounts of water, can be hung outside toilets where before none existed and is an instant tap.

We also complement the SPATAP with a workshop and roster system that creates the handwashing habit in 3 days.
This intervention is so successful that after a year of use, the new intake of students have seen the SPATAP being operated by the older students, and automatically wash their hands at break and lunch times.
Click here for the ROTARY project video and interview;




Any questions just ask.
You need to login to reply
Re: INTRODUCING NEW GROUP TAP HAND WASHING FACILITY FIT FOR SCHOOLS
25 Jun 2018 16:48
#25452
by

Elisabeth
Dear Kennedy,

Thanks for this information and the nice photos. My questions:
- I couldn't quite figure out how the soap is dispensed?
- Also I couldn't see the openings in the water pipe for each students? Are they just small holes in the pipes?
- How much does your device cost?
- What funding source did you have to set up the installation that is shown in the photos? And funding for future installations?
- How is your device similar or different from the device mentioned earlier in this same thread by Fit for School?

Regards,
Elisabeth
You need to login to reply
Re: INTRODUCING NEW GROUP TAP HAND WASHING FACILITY FIT FOR SCHOOLS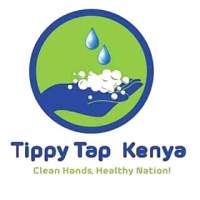 24 May 2018 17:56
#25196
by

tippytap
Greetings colleagues

We at Tippytap Kenya are pleased to introduce you to one of the solutions we have for schools dubbed 'Group-Tap', hand washing station

The facility dispenses WATER and liquid SOAP independently to serve 20 pupils simultaneously, under 20 seconds using less than 2 liters of water while saving up to 90% off resources.

The facility has proved to curb barriers that schools experience before, during and after hand washing periods Thanks to the following features among many;

- Multi dispensers that serves up to 20 pupils simultaneously per station hence saves time with less commotion at wash points. - Saves over 90% in costs of water and liquid soap used per hand wash - Costumed to comfortably serve different heights as low as 2 feet and above - Minimal supervision since one person can easily manage whole operation - Promotes recycling by reserving used water for re-use in other chores - Bold branding space appealing to pupils while passing hygiene message - Can be used in oral hygiene activity lessons - Guaranteed to last decades in a school setting

kindly find attached photos for visual clarity

Thanks for your attention!

for further inquiries please contact me.



Regards

*Aluoch Kennedy*

Founder, Director Tippytap Kenya

Gate 5 Njumbi rd. off Chalbi drive | POBox 25030-00603 Lavington Call; +254 702 661 937 * | *www.tippytap-kenya.org
Clean hands healthy nation
You need to login to reply
Re: New group handwashing device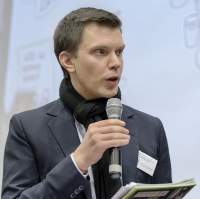 24 May 2018 14:28
#25191
by

janschlenk
Dear Colleagues,
whoever is interested to get a deeper insight in the features of the above mentioned group-handwashing device, the WASHaLOT 3.0, might have a look at a Webinar on its development and technical applicability assessment which was held on May 23 and is now uploaded
here
in the SuSanA Library.
Both the recorded webinar on the WASHaLOT 3.0 presented by Frederick Madrid and Marcel Siewert as well as the accompanying presentation can be downloaded and watched again.
We kindly encourage you to engage in further discussions on the topic and to share your experiences.
Best regards,
Jan
Jan Schlenk
GIZ Sector Programme
Sustainable Sanitation
You need to login to reply
Re: New group handwashing device
01 Mar 2017 11:16
#20698
by

MarcelSiewert
Dear Colleagues,
for people interested in different group washing facilities this publication might be useful :
www.fitforschool.international/resource/...es-across-the-globe/
It is a compilation of different solutions across the globe.
The new WASHaLOT facility prototype Elizabeth posted is taking several aspects mentioned in the publication into consideration (low water consumption, local materials (PE), robust, school involvement, usable for individual handwahsing etc). Of course we will keep you updated with the developments.
Regarding handwashing habits/norms i can recommend the Fit for School Programme Assessment Study from Cambodia:
www.fitforschool.international/wp-conten...t_Cambodia__2016.pdf
"Children in model schools [with daily group handwashing activities] more often
practiced independent handwashing with
soap after using the latrine, compared to
children in control schools. "
Best regards,
Marcel
Marcel Siewert
WASH Advisor

GIZ Fit for School Regional
The following user(s) like this post:
John Brogan
You need to login to reply
Re: New group handwashing device
28 Feb 2017 15:28
#20679
by

Bellamonse
dear Elisabeth,
this new group handwashing facility is still a prototype. It was developed to allow for individual water outlet, which will only drip water, when the touched. This will further reduce water consumption. As you can see, there is no water canister anymore, the pipe is the water carrying system and can easily be refilled. The mass production process is currently being explored and we are exited to get back to you soon.
Best regards from Manila,
Bella
The following user(s) like this post:
Elisabeth
,
JKMakowka
,
asadumar
You need to login to reply
Marine Chief Engineer by profession (1971- present) and at present Faculty in Marine Engg. Deptt. Vels University, Chennai, India. Also proficient in giving Environmental solutions , Designation- Prof. Ajit Seshadri, Head- Environment, The Vigyan Vijay Foundation, NGO, New Delhi, INDIA , Consultant located at present at Chennai, India
Re: Reply: New group handwashing device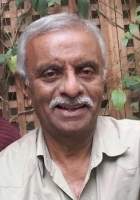 26 Feb 2017 08:01
#20637
by

AjitSeshadri
Hi,

Me too am Seshadri, Ajit. I dabble with w water remediation on bio methods..phyto r.. using plants sp.. also FSM on co composting with cow dung..gobar..hindi. And notings on ODF.. applying COD..ie controlled open defecation.. with adaptations.. w wshs..

Ajit Seshadri..
Prof. Ajit Seshadri, Faculty in Marine Engg. Deptt. Vels University, and
Head-Environment , VigyanVijay Foundation, Consultant (Water shed Mngmnt, WWT, WASH, others)Located at present at Chennai, India
You need to login to reply
Juan Francisco De León Ibarra, Master en Ingeniería Ambiental con especialidad en Tratamiento de aguas residuales, estudió Ingeniería Civil en la Facultad de Ingeniería de la Universidad Nacional Autónoma de México (UNAM). Durante 20 años ha dedicado su labor profesional a trabajar en pro del acceso a los servicios de agua y saneamiento en comunida
Re: New group handwashing device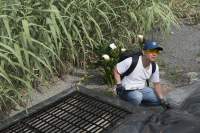 24 Feb 2017 17:20
#20622
by

JFranciscoDeLeon
Hi Seshadri, thx to share this.. I found it very interesting, let me ask you something... how much cost the device because is fabric in galvanized Steel and in México that material is very expensive, another point is that , i cant see the Soap ... in the end the faucets maybe arent too robust for a context like an School or a disaster area.

Best regards

Juan Francisco
You need to login to reply
Re: New group handwashing device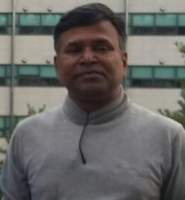 23 Feb 2017 12:42
#20587
by

seshadri
The attachment is a simple device for handwash promoted by Rotary in India. There are number of simple frugal models used for such purpose also.
The following user(s) like this post:
JFranciscoDeLeon
You need to login to reply
Time to create page: 0.809 seconds
DONATE HERE