We are getting a better editor for the forum soon: "What you see is what you get" (WYSIWYG) and other bug fixes
10.3k views Re: We are getting a better editor for the forum soon: "What you see is what you get" (WYSIWYG) and other bug fixes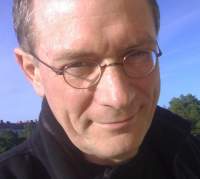 31 Mar 2020 09:58
#29388
by

arno
Congratulations! This is a major improvement. Am writing this on a mobile phone through Google Chrome. The toolbox for modifying characters eg bold, italics, paragraph attributes, is on the left as a
margin
.
Seems all to work. O
2  subscripts may be a challenge to turn on and off and then continue typing. 
[/sub]Regards! 

Arno Rosemarin PhD
Stockholm Environment Institute


This email address is being protected from spambots. You need JavaScript enabled to view it.


www.sei.org
www.ecosanres.org

You need to login to reply
Re: We are getting a better editor for the forum soon: "What you see is what you get" (WYSIWYG) and other bug fixes
30 Mar 2020 00:08
#29376
by

dotwerkstatt
Dear forum users,

tonight (Berlin time) all software components of the forum and the underlying CMS were updated. Some SuSanA-specific adjustments had to be made for the usual use. If problems occur despite our extensive testing, please let us know.

With best regards from Berlin!
Steffen
dipl.-ing. steffen eißer
founder dotwerkstatt.de
phone +49 (30) 315 6666 7
fax +49 (30) 280 4076 0
web www.dotwerkstatt.de
e-mail

This email address is being protected from spambots. You need JavaScript enabled to view it.
You need to login to reply
We are getting a better editor for the forum soon: "What you see is what you get" (WYSIWYG) and other bug fixes
22 Mar 2020 07:15
#29323
by

Elisabeth
Dear members,
In a week or two you will see the forum with new functionalities and probably a different (unfinished) look & feel. The reason is that we are
upgrading to the latest version of Kunena
(Kunena is the open source forum software that we use). The funding for the IT upgrading work (carried out by Dotwerkstatt) has been made possible through the
project funded by WSSCC
and run via Skat Foundation (thank you to both those organisations!). The biggest change will be that the new version will allow editing in the so-called "what you see is what you get" mode (WYSIWYG). A lot of users have asked about that in the past. The editing will be like writing a document in Word, whereas currently it's like writing with a HTML editor. More explanation about WYSIWYG is here:
en.wikipedia.org/wiki/WYSIWYG
There will also be other improvements and bug fixes which we will discover together once we start using the new version. Please be aware that we will have an interim period where the forum won't look as pretty and won't have some of our custom-made functionalities (such as sending e-mails to other users through the internal message function, some of the statistics pages). Please bear with us as we will gradually restore everything.
As part of the upgrade, the forum and member registration will have to be offline for about 12 hours. I will tell you in advance when that will be – possibly end of March.
Regards,
Elisabeth
P.S. We did think about ditching Kunena and using a different forum software, like "Discourse" (see a discussion with Kris here:
forum.susana.org/148-your-suggestions-fo...s-discourse-software
). In the end we felt it wasn't worth the extra programming time and decided to stick with Kunena for now. More important than the software is probably the forum moderation which we have recently been able to strengthen by bringing on two more paid co-moderators (also funded by WSSCC) - Paresh and Charlotte.
You need to login to reply
Time to create page: 0.238 seconds
DONATE HERE