Water and Sanitation Utility Governance
5063 views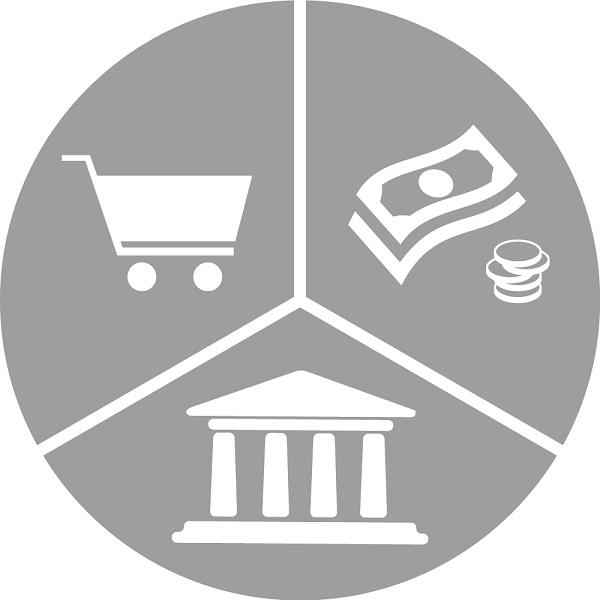 Re: Water and Sanitation Utility Governance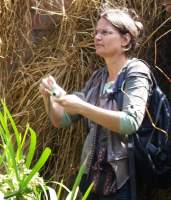 07 Feb 2014 03:18
#7274
by

hoffma
Hi Hector and all,

as Florian already mentioned, Governance supporting for Utilities is a rather big area, in South America there are quite a lot of projects with Worldbank, BID; Swiss cooperation; GIZ and KfW; and as I know, all newer water projects have a certain focus on sanitation.

In the SuSanA context Doreens post meets an interesting aspect: How to integrate alternative sanitation services (for onsite sanitation) into the sewer based service concept? The objective should be to enable utilities to organize adequate sanitation services also for no sewer served areas, which is the concept of the eThekiwini Municipality in Durban/SA.

Actually, the consulting AKUT is contributing the introduction of adapted models of this holistic sanitation approach in 2 Peruvian utilities, within the program GIZ PROAGUA/Peru. I would like to comment our first experiences:

We identified the necessity of more or less 5 steps:
1. Data collection (15 years perspective) to consider also all no sewer served areas in an overall Urban Sanitation Master Plan.
2. Definition (as far as not existent) of adequate on-site facility (and type of storage) for each area, taking into account the operability from the provider point of view.
3. Acquisition of public funds for the construction of the chosen facilities (for instance UDDT).
4. Introduction of an adapted management system (collection, treatment and disposal/reuse) for new (or existent) on-site facilities and the specific stored/pre-treated products.
5. Introduction of an adapted (national) tariff system, related to the water and sanitation (sewer) tariff.

Each of these steps is challenging, no sewer served areas are mainly poor areas and it is not as attractive nor easy for utilities to deal with the related problems. On the other hand, the utilities are not sufficiently prepared to assess sanitation problems, even sewer and wastewater treatment plants are often in poor conditions.

So, if they need support anyway, we have the opportunity to enforce them from the beginning in the elaboration of an integrated sanitation approach. And if we consider that cities might have sewer "coverage" of 10% or even 50%, and probably are fare away from continuous water supply of 80 L/day for each resident (minimum for sewer services), the Integration of organized onsite sanitation Services seems to be the only possible answer.

It already has been calculated that on-site service is about 50% more economic than the cheapest sewer based/WWTP solution. Another aspect: if the area finally will served with a sewer, the "sanitation on wheels" service can move to another area, but a sewer could never move. Therefore, on-site services can be a relatively simple, efficient and economic addition to the sewer based services.

The biggest challenge is, in my opinion, to enable utilities/service or municipalities to accept and fulfill their responsibility of providing adapted sanitation services for all urban areas. Studies of approaches in this field definitely would be interesting,

Heike
You need to login to reply
Re: Water and Sanitation Utility Governance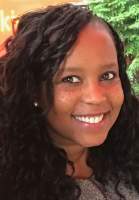 31 Oct 2013 09:40
#6227
by

Doreen
Dear Hector,
In addition to the information that I provided to you, you should also include Vitens Evides International.
Here is a link to their website:
www.vitensevidesinternational.com/
They are also supporting water utilities here in Kenya.
Best regards,
Doreen
Doreen Mbalo

GIZ Sustainable Sanitation Programme
Policy Advisor in Bonn, Germany
Deutsche Gesellschaft für Internationale Zusammenarbeit (GIZ) GmbH
E

This email address is being protected from spambots. You need JavaScript enabled to view it.
You need to login to reply
Re: Water and Sanitation Utility Governance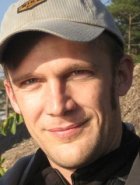 24 Oct 2013 06:49
#6117
by

Florian
Southeast Asian Water Utilities Network (SEAWUN)
www.seawun.org/
There are countless programms or projects supporting utilities (like the one mentionned by Doreen), not sure if you are looking for these as well?
The following user(s) like this post:
hjas1982
You need to login to reply
Re: Water and Sanitation Utility Governance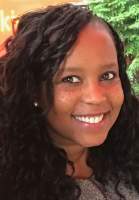 24 Oct 2013 05:32
#6115
by

Doreen
Dear Hector,

Well the GIZ Water Sector Reform Programme (GIZ-WSRP) in Kenya is currently supporting water utilities in scaling up basic sanitation in low income areas. Particularly within the UBSUP programme, we are currently working with 3 water utilities (Embu, Nakuru and Oloolaiser) in the testing and piloting phase.

Here more information about the UBSUP programme:

[url=http://]http://forum.susana.org/forum/categories/97-enabling-environment/4204-up-scaling-basic-sanitation-for-the-urban-poor-in-kenya-ubsup-wstf-and-giz-kenya#4205[/url]

We also have a website: [url=http://]http://www.ubsup.go.ke./[/url]

With the three water utilities, we shall be testing various technologies and concepts for on-site sanitation systems and service delivery in low income urban areas. The methodology that we use is firmly anchored into the Kenyan water sector policies, strategies, institutions and framework. The main implementers are the water utilities who will receive support from the Water Services Trust Fund during the project cycle.

Christian Rieck from Sektorvorhaben Nachhaltige Sanitärversorgung can give you also quite a lot of information about UBSUP. I am also currently working on a paper for utility governance for SOWAS.

Best regards,

Doreen
Doreen Mbalo

GIZ Sustainable Sanitation Programme
Policy Advisor in Bonn, Germany
Deutsche Gesellschaft für Internationale Zusammenarbeit (GIZ) GmbH
E

This email address is being protected from spambots. You need JavaScript enabled to view it.
The following user(s) like this post:
hjas1982
You need to login to reply
Water and Sanitation Utility Governance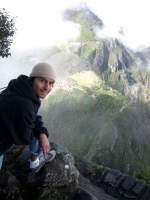 23 Oct 2013 13:19
#6098
by

hjas1982
Dear SuSanA Community,

I am assisting in the preparation of a working paper on Water and Sanitation Utility Governance (focus is on sanitation), and one of the sections comprises a review of partnerships, networks or organisations that work in this area by providing support to water and sanitation utilities around the world. So far I've come across a few programmes and partnerships such as the World Bank Water Expert Team, the Global Water Operators' Partnership Alliance and the USAID Water and Wastewater Sector Support Programme.

I would like to ask you if anybody knows any other organisation, partnership, etc that focuses their work on water and sanitation utility support. It can be in any region or country.

Thank you for your comments!

Best regards,

Hector
You need to login to reply
Time to create page: 0.237 seconds
DONATE HERE