Calling all water and/or sanitation services providers (EN/FR/SP/PT)
577 views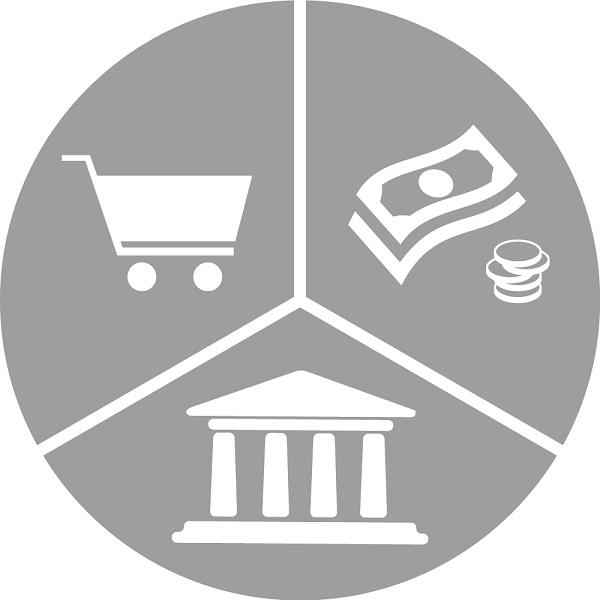 Re: Calling all water and/or sanitation services providers (EN/FR/SP/PT)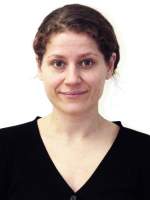 18 Sep 2023 11:48
#34721
by

meleesa
You need to login to reply
Agrónoma con especialidad en GIRH y MIC, trabajando como investigadora y coordinadora de proyectos más de 20 años en temas del agua principalmente las áreas rurales. Temas de especial interés son la gobernanza del agua, gestión local del agua y el territorio y las diversas formas y derechos de acceso al agua de riego y uso doméstico

Less

Posts: 44
Likes received: 25
Re: Calling all water and/or sanitation services providers (EN/FR/SP/PT)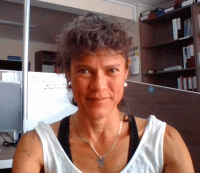 15 Sep 2023 17:21
#34713
by

elka
Dear Meleesa:

I'm sure the results of the survey are very interesting and helpful for motivating young professionals. For the members that couldn´t make it to the webinar, is there any link where we can see the results? What would be the next steps forward?

Thanks in advance for the information

Kind regards
You need to login to reply
Re: Calling all water and/or sanitation services providers (EN/FR/SP/PT)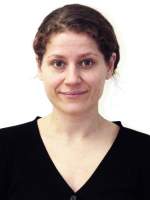 04 Sep 2023 14:01
#34686
by

meleesa
Following up on this message to let you know we are presenting the results of the surveys and overall research at a webinar hosted by SWA on 7th of July - see details below:
#WEBINARAlert
: Join SWA partners on 7 September for our webinar: « Enabling the utility workforce of the future ».
The world faces growing water and sanitation challenges. To tackle them
effectively, we must prepare the workforce of today and tomorrow. We're
dedicated to ensuring that our sector is led by bright, motivated young
professionals.
To help with this, SWA partners are collaborating on the Career Pathways Guidance project, part of the Netherlands
Government's Valuing Water Initiative. This project provides essential
insights for utility and service managers, focusing on how to manage
their young workforce.
Be part of this conversation.
📌 Register now for the sessions:
1️⃣ Session 1 (English & French) at 10:00 CEST:
https://lnkd.in/er5QeY4y
2️⃣ Session 2 (English, Spanish & Portuguese) at 16:00 CEST:
https://lnkd.in/eYQcNReQ
#SWAinAction
You need to login to reply
Calling all water and/or sanitation services providers (EN/FR/SP/PT)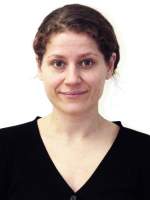 07 Jun 2023 15:27
#34487
by

meleesa
Me again, this time with a survey on a different topic!
Are you a water and/or sanitation services provider?Would you like to better recruit and retain young people in your organisation
? Please consider filling out this survey, which is aimed at water and sanitation services providers (including public or private utilities, national or local authorities) to understand their needs and expectations in relation to the recruitment and retention of young professionals in their organisations. This survey will take a maximum of 10 minutes to complete and will be open until 16
June 2023. All data from the survey will be kept confidential.
You can fill out the survey here:
https://www.surveymonkey.co.uk/r/WSSemployers
This survey is part of the Valuing Water Youth Journey,which is a collaboration between IUCN, the Red Cross Red Crescent Climate
Centre, AquaFed, and KWR Water Research Institute. The Rural Water Supply Network (RWSN) is partnering with AquaFed on the research component of the Valuing Water Youth Journey. You can find out more [url=mailto:here]here[/url]. For any questions, please feel free to contact
info@rural-water-supply.net
.  
Êtes-vous un prestataire de services d'eau et/oud'assainissement ? Souhaitez-vous mieux recruter et retenir les jeunes dans
votre organisation ?
Veuillez envisager de répondre à cette enquête, qui s'adresse aux prestataires de services d'eau et d'assainissement (y compris les services publics ou privés, les autorités nationales ou locales) afin de comprendre leurs besoins et attentes en matière de recrutement et de rétention des jeunes professionnels au sein de leur organisation. Cette enquête prendra au maximum 10 minutes à remplir et sera ouverte jusqu'au 16 juin 2023. Toutes les données de l'enquête
resteront confidentielles.
Vous pouvez remplir l'enquête ici :
https://www.surveymonkey.co.uk/r/WSSemployers
Cette enquête s'inscrit dans le cadre de l'initiative Valuing Water Youth Journey, qui est une collaboration entre l'UICN, le Centre climatique de la Croix-Rouge et du Croissant-Rouge, AquaFed et l'Institut de recherche sur l'eau KWR. Le Réseau
rural d'approvisionnement en eau (RWSN) est partenaire d'AquaFed pour le volet recherche du projet Valoriser l'eau. Pour en savoir plus, cliquez [url=mailto:ici]ici[/url]. Pour toute question, n'hésitez pas àcontacter
info@rural-water-supply.net
.  
¿Es usted un proveedor de servicios de agua y/osaneamiento? ¿Le gustaría contratar y retener mejor a los jóvenes en su
organización?
Considerela posibilidad de rellenar esta encuesta, dirigida a los proveedores de servicios de agua y saneamiento (incluidos servicios públicos o privados, autoridades nacionales o locales) para conocer sus necesidades y expectativas
en relación con la contratación y retención de jóvenes profesionales en sus organizaciones. Esta encuesta se completará en un máximo de 10 minutos y estará abierta hasta el 16 de junio de 2023. Todos los datos de la encuestaserán confidenciales.
Rellenar la encuesta aquí:
https://www.surveymonkey.co.uk/r/WSSemployers
Esta encuestaforma parte del Valuing Water Youth Journey, que es una colaboración entre la UICN, el Centro del Clima de la Cruz Roja y la Media Luna Roja, AquaFed y el Instituto de Investigación del Agua KWR. La Red de Abastecimiento de Agua en Zonas Rurales (RWSN) colabora con AquaFed en el componente de investigación de la Iniciativa "Valorar el agua". Puede obtener más información [url=mailto:aquí%20ci]aquí[/url]. Para cualquier pregunta, no dude enponerse en contacto con
info@rural-water-supply.net
.  
Você é umfornecedor de serviços de água e/ou saneamento? Gostaria de recrutar e reter
jovens em sua organização?
Gostaríamos de convidá-lo/la para preencher esta pesquisa, que se destina aprestadores de serviços de água e saneamento (incluindo serviços públicos ou privados, autoridades nacionais ou locais) e visa entender suas necessidades e
expectativas em relação ao recrutamento e à retenção de jovens profissionais em suas organizações. Essa pesquisa levará no máximo 10 minutos para ser concluída e estará aberta até o dia 16 de junho de 2023. Todos os dados compartilhados serão mantidos em sigilo.
Preencha a pesquisa aqui:
https://www.surveymonkey.co.uk/r/WSSemployers
Esta pesquisa fazparte da iniciativa Valuing Water Youth Journey, que é uma colaboração entre a IUCN, o Centro Climático da Cruz Vermelha e do Crescente Vermelho, a AquaFed e o KWR Water Research Institute. A Rede de Abastecimento de Água Rural (RWSN) é
parceria da AquaFed no componente de pesquisa da Valuing Water Youth Journey (saiba mais
aqui
). Em caso de dúvidas, entre em contato através do
This email address is being protected from spambots. You need JavaScript enabled to view it.
.
You need to login to reply
Time to create page: 0.704 seconds
DONATE HERE