UDDTs in Bolivia visited recently by Krishan
2971 views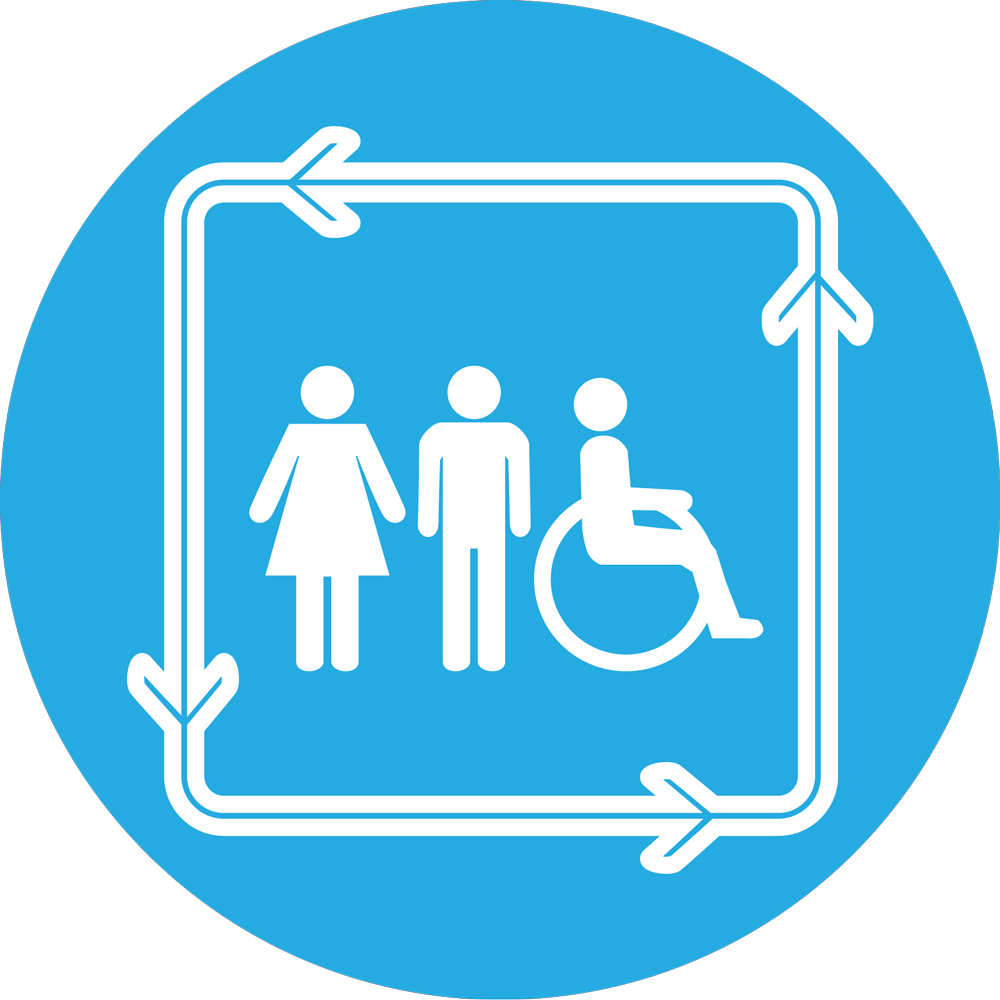 UDDTs in Bolivia visited recently by Krishan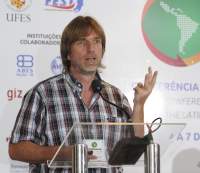 12 Apr 2015 22:14
#12853
by

christoph
Hi Krishan,
did you see these?
Close to Santa Cruz?
There was clear a lack of a cleaning service!!

Yours
Christoph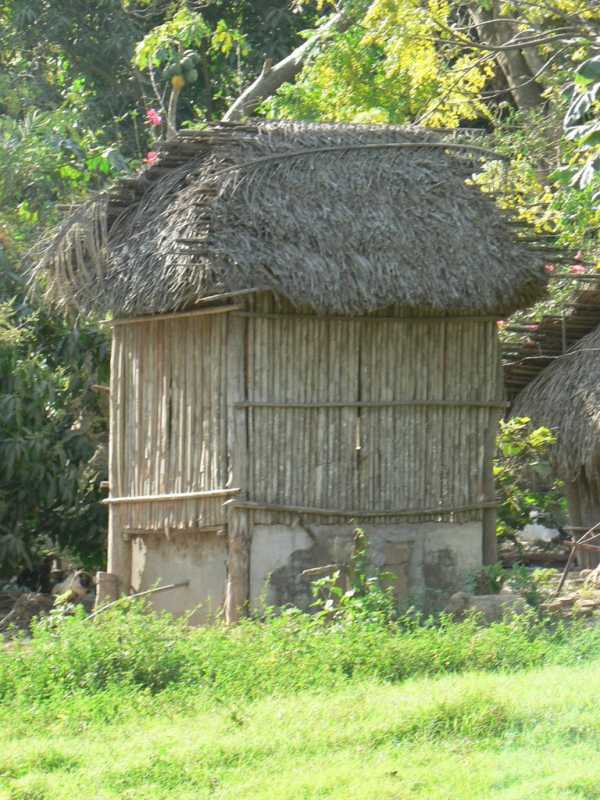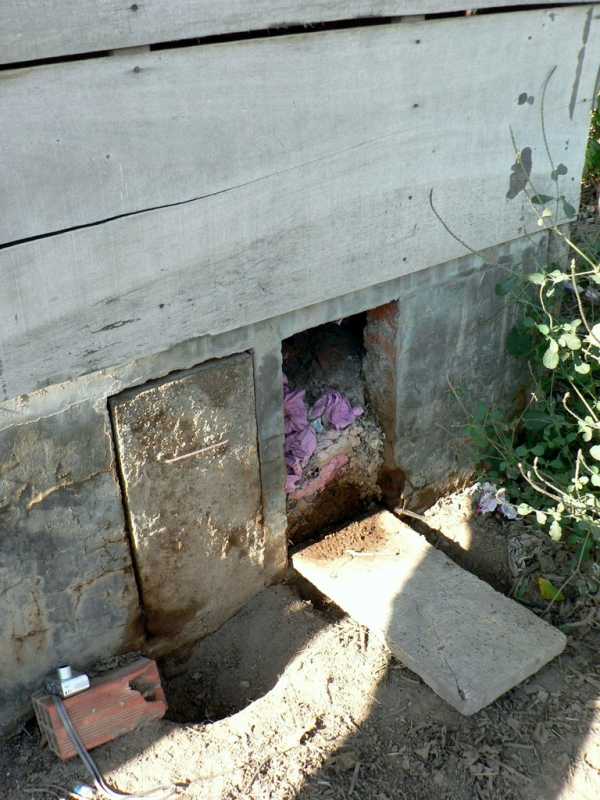 You need to login to reply
Re: Bolivia - krishan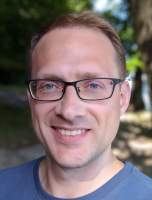 12 Apr 2015 22:55
#12855
by

JKMakowka
True... I said that I would write about it some time. But no, it was a completely different one close to the Sol de Mañana geothermal field. If you do a Uyumi salt flats tour you will probably pass by as it is the hostal with the hot pool to swim.
It's a very remote (>4000m high) and dry area, thus a UDDT makes perfect sense at first glance. Here is a look: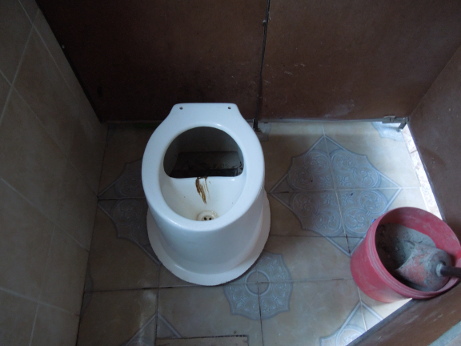 It was kept pretty clean and the overall construction was sound. It was missing an ventilation pipe though, but maybe the reason for that was that it gets very cold there and the UDDT was heated (a bit) and attached to the house (no direct airflow into the house though).
However the reason why I mentioned this installation was that this toilet was the single most complained about thing in the trip I took, and that was because of smell (or as one other tourist said "the most horrible toilet I ever used"). Of course being used to African communal pit-latrines it was actually not that bad, but I could definitely understand why people complained.
Given that "low odour" is a pretty big selling point of UDDTs, we as sanitation professionals should be very careful with this as the risk is high that seemingly false claims hurt a theoretically sound technology like UDDTs a lot.
That said, the issue was clearly overloading as there are easily a hundred tourists or more per day at that place, of which a significant part is probably using this two-stanced UDDT as it is the only toilet within 1-2 hours driving (and of course those that stay over night in the hostal... 30 people or so capacity).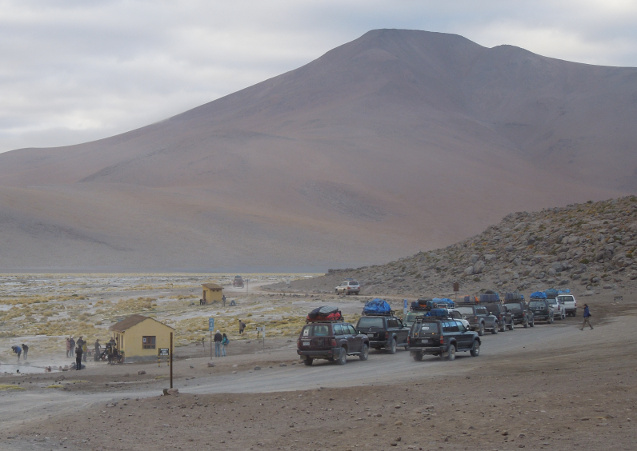 (UDDT and hostal behind, not in that small house that serves as a changing room for the hot spring pool)
I also think that this issue is pretty common in other circumstances: Often toilets are shared amongst neighbours, and especially a newly constructed one will attract a lot of curious visitors.
It is therefore very important to note that UDDTs are a household level technology that due to the time it needs for feces to dry,
can not be used by too many people in too short a time
. This is a fundamental difference to pour-flush toilets and needs to be better communicated I think.
You need to login to reply
Time to create page: 0.593 seconds