Review of the new "Technology review of UDDTs"
7573 views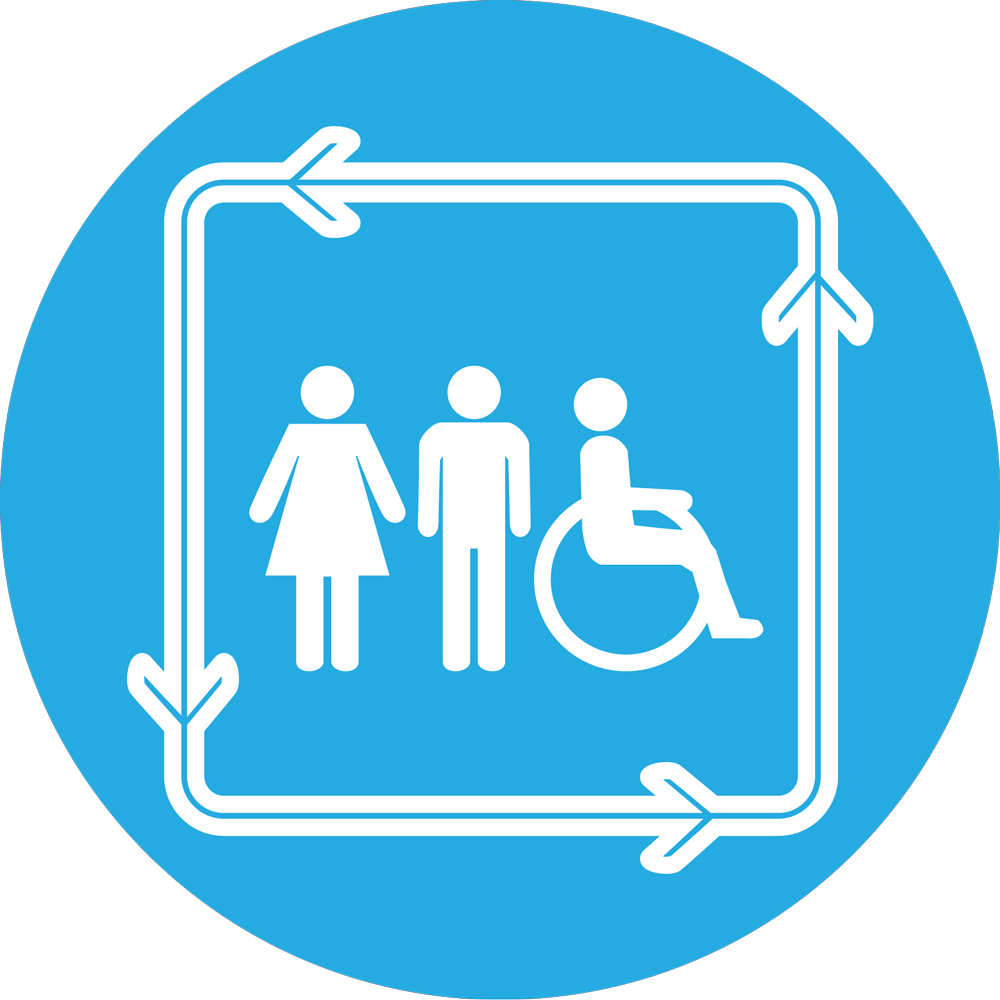 Review of the new "Technology review of UDDTs"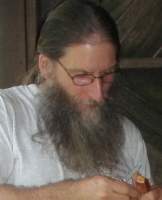 09 Mar 2012 12:45
#1175
by

canaday
(note by moderator: you can assess a pdf version of the document which Chris discusses here:
www.susana.org/lang-en/library?view=ccbktypeitem&type=2&id=874
should you wish to comment in detail, request the Word document from Christian Rieck:

This email address is being protected from spambots. You need JavaScript enabled to view it.

)

Dear Christian Rieck,

Here are some general comments on your excellent new document.

Single-vault UDDTs, with interchangeable containers, can also allow for dehydration, especially if the container is a gas-permeable, woven, polypropylene sack (as I use). Advantages include:

-- Better control and hygiene. At the first sign of flies hatching out or excessive smell, the container may be changed, thus solving the problem immediately. No matter how much dry material you add on top of a big vault, the young flies tend to continue to crawl out, but if they are enclosed in a container, they cannot.

-- The construction can be smaller, thus less expensive, less time-consuming, and less damaging to the environment.

-- In big vaults, the feces tend to form a little mountain under the drop hole, causing new deposits to often roll off to one side and not get covered properly when the dry material is added. Also, the dry material, itself, tends to slide off and not cover the feces as well as it should. (And feces and cover material have very different mechanics of rolling or sliding.) For this reason, the user of big vaults needs to knock over this mountain with a stick about every week ... and the stick can hopefully be stored in the vault itself to avoid fecal contamination elsewhere. A sack, on the other hand, has roughly the same dimensions as the mountain that would form, nothing can roll far away, and an orderly, more-ventilated column is formed.

-- When maintenance needs to be done, all of the fecal containers can be taken somewhere else.

-- These portable containers may be taken to a place that offers the conditions for faster pathogen die-off, such as the Sanivation solar oven.

-- Portable containers have a greater surface-to-volume ratio compared to big vaults, thus, if gas exchange is allowed for, dehydration will occur faster.

-- When it is ready, the fertilizer is already packaged for transport to the fields.

I do not understand why you say that single-vault systems do not dehydrate. Even Clivus Multrums probably dehydrate to some degree.

I do not mind that others put other words to the term UDDT, but I prefer "Urine-diverting Dry Toilet" for the following reasons:

-- This is shorter (for an already very long term).

-- "Urine-diverting" is an adjective, whereas "Urine Diversion" is a list of two nouns.

-- "Dehydration" makes the listener have to think more, while "dry" is more easily understood.

-- "Dehydration" sounds like there are more active mechanisms to extract the water from the feces, such as electric heating elements, or something.

It is unfortunate that UDDT coincides 75% with the toxic chemical DDT, but, who knows?, maybe that stimulates more neurons when people hear it.

I also suggest that we capitalize Urine-diverting Dry Toilet (or whichever variation on UDDT) to make it a proper noun and to denote that it is a certain thing (not just any random toilet that happens to keep the urine separate and not use water).

Software, in the form of teaching and consciousness-raising among the users, is crucial for the UDDT. I think it deserves at least some space.

Best wishes,

Chris
Conservation Biologist and EcoSan Promoter
Omaere Ethnobotanical Park
Puyo, Pastaza, Ecuador, South America
inodoroseco.blogspot.com
You need to login to reply
Re: Review of the new "Technology review of UDDTs"
09 Mar 2012 14:08
#1179
by

Elisabeth
Thanks Chris!
At Nazir: I have now added the link to the document in question right at the top of Chris' first posting. Please access it from there.
To all: this is the question which Christian Rieck put forward for discussion, and which Chris Canady is addressing with his first posting (Christian is on holidays today, otherwise he would have posted that himself):
++++++++++
Here is some more information about the "philosophy" behind this publication if you are interested:
This technology review is dealing with urine diversion dehydration toilets (UDDTs) that work with two vaults. Single vault technology is only mentioned shortly as a related technology since it does not provide the essential function of dehydration. The focus is on the function, design, operation and maintenance of UDDTs. The issue of reuse has been shifted to a less prominent role as reuse is finally only an option and not a must. Many examples show that UDDTs work well and receive high acceptance even without the aspect of reuse. Moreover the further refinement of designs and a large array of lessons learnt from the recent years have motivated us to write this document in order to provide a decisive overview of the technology for planners and implementers as well as trainers and lectures. It does not cover topics of "software" as these are not specific to UDDTs.
Let me make you also aware about the diverse naming of UDDTs with "urine diversion dehydration toilets" versus "urine diversion dry toilets". There is a mix up of abbreviations and meanings that is still not quite resolved. What is your opinion on it? See Section 2.3 on definition and terminology. According to our naming, the term UDDT means "dehydration" and always means double vault systems. A "single vault" system would be a "UD dry toilet".
++++++++
Oh, and this document will be printed in a set of 5 technology reviews which GIZ has published, see all 5 and their Appendices here:
www.susana.org/library?search=giz+technology+review
You need to login to reply
Re: Review of the new "Technology review of UDDTs"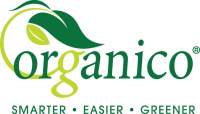 09 Mar 2012 14:10
#1180
by

nazir
Thank you, I received the document and link.

God Bless.
You need to login to reply
Re: Review of the new "Technology review of UDDTs"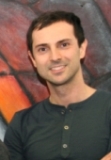 15 Mar 2012 14:53
#1255
by

christian.rieck
Dear Chris,
Thanks for your valid comments to the publication. Initially we had included single vault toilets as well, but then decided to stick to double vault toilets as they provide a reduced risk of pathogen transmission during handling and transport. The use of sacks has its own advantages as you state, but still the user or caretaker has to handle raw faeces when exchanging the sacks with a direct risk of disease transmission (e.g. the sack might tear apart, it was not well hung and falls down etc.). Please correct me if I am wrong, since I can only assume certain things.

When we talk about dehydration we aim for the drying out of faecal material so that it is a odourless and inoffensive product with 25-50% final moisture content before anybody has to handle the material. That is a big difference to a single vault toilet and also Clivus multrum.

Concering the naming of UDDTs. I agree with you that the dehydration makes it difficult to understand. Urine-diverting also sounds more logical I agree and it is more concurrant to the EAWAG compendium terminology. They write it without hyphen "Urine diverting dry toilets". I would like to follow this terminology and specify the faeces treatment technology by using the term "dehydration vault" and "single vault". So altogether we would call the publication "Technology review of dehydration vault UDDT".

Thanks also for the comment on software. Let us see if the other authors agree to add some lines on it as it is really important. The focus of the publication is however on technical issues. I would like to add a small chapter or we have an Appendix on it.

With regard to single vault toilets there has been a wide range of innovations happening over the last few years. The big knowlegdge gap I see are convincing and successful waste management models for urban areas that take post-treatment of faecal matter into account. Otherwise it would be great to have a technology review on single vaults as well.

Best regards,
Christian
GIZ Uganda
Enhanced Water Security and Sanitation (ENWASS)
Sanitation for Millions


This email address is being protected from spambots. You need JavaScript enabled to view it.
You need to login to reply
Re: Review of the new "Technology review of UDDTs"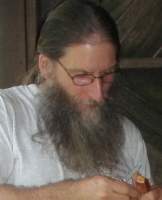 16 Mar 2012 02:23
#1262
by

canaday
Hi Christian,
Sorry to be insistent, but I believe the hyphen is called for in proper English. Here is an excerpt from the Wikipedia article on hyphens:
Compound modifiers are groups of two or more words that jointly modify the meaning of another word. When a compound modifier other than an adverb-adjective combination appears before a term, the compound modifier is often hyphenated to prevent misunderstanding, such as in American-football player or little-celebrated paintings.
Without the hyphen, one could think that the urine is diverting the toilet, which of course makes no sense.
Polypropylene sacks are strong and I have essentially never seen them rip as you imagine (unless they have been in the sun too long). Also I do not hang them, but rather have them sitting on something and just held open. We have started putting them inside plastic bins (which are preferably perforated on the bottom to allow for any excess liquid to drain). But the containers could be plastic buckets and there would still be a considerable amount of dehydration taking place, depending on the climate and cover material. Once the bucket is shifted out, it could be covered with mesh, instead of an air-tight lid, to allow for continued gas exchange and dehydration.
So, I still do not agree with the idea of no longer considering single-vault UDDTs with interchangeable containers to be UDDTs at all.
(What do Richard Holden, Peter Morgan, Vishwanath, and others have to say on this?)
For all of these reasons, plus for brevity and ease of understanding, I would recommend naming the document, "Technology Review of UDDTs" and including interchangeable containers within single vaults as an option.
The edge of the sack, which needs to be manipulated, tied and carried, remains surprisingly clean, if it has been tied around a chute that the feces fall through or if it has been folded over the edge of a bin or basket. Remember that gloves can be used ... and the flush toilets (that the bulk of people currently think are great) are very unhygienic when they need to be scrubbed or unplugged, not to mention the column of fecally contaminated water droplets that travel across the entire bathroom. And what about the hygiene of having to knock the "mountain" over in 2-chambered UDDTs with a stick that may not fit in the vault for storage? Also, compare this tiny, controlable risk to the current situation in many communities of open defecation (especially in rainy places, like the Amazon).
Did you receive my comments on Chapter 10?
Best wishes,
Chris
Conservation Biologist and EcoSan Promoter
Omaere Ethnobotanical Park
Puyo, Pastaza, Ecuador, South America
inodoroseco.blogspot.com
You need to login to reply
Re: Review of the new "Technology review of UDDTs"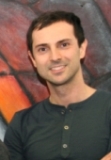 27 Mar 2012 12:56
#1354
by

christian.rieck
Dear Chris,

Thanks for your insistance on proper English. I would like to forward this issue to all the reviewers of the publication. So let us see if we can reach a consensus.

In general I would stick with our concept of sticking to dehydration vaults and leave single vaults with interchangable containers out (good for a separate publication of the technology review series such as "single vault UDDTs"). We would argue that dehydration would need to provide a substantial reduction of water content in the faeces inside of the vault to a level of between 25-50 % water content. This makes the material dry, odourless and not offensive as well as safer for handling in case that the person who empties the vaults is not careful... . This is very different for single vault UDDTs.

You have a point about knocking over of the pile or ´mountain´ in the dehydration vault system. We actually assumed that we do not need to flatten the pile as the vault is in general big enough to provide sufficient storage for 6 months of use. I can however follow your concerns that the user will not be able to cover the feaces properly after defecation. Is that however such a relevant issue that is calls for the flattening of the faeces pile?

Best regards,
Christian
GIZ Uganda
Enhanced Water Security and Sanitation (ENWASS)
Sanitation for Millions


This email address is being protected from spambots. You need JavaScript enabled to view it.
You need to login to reply
Re: Review of the new "Technology review of UDDTs"
11 Apr 2012 09:35
#1395
by

EMu
Dear Chris and Christian!

Let me join your public discussion, which I had with Christian on a more or less private basis per Email.

I fully share Chris opinion on the naming of UDDTs. We (the EcoSan Club Austria) use UDDTs as abbreviation for Urine diverting dry toilets, either as single vault or double vault system. For me the two possibilities are value-free, which is different from the technical review. If single or double vault, depends on the local conditions but are two possibilities for the same system.

For (peri-) urban areas I find it generally important to have a service provider in place who is responsible for collection, transport and treatment / use or save disposal of excreta. A container system seems to be more flexible and appropriate for a regular emptying. UDDTs with containers work nicely as long as somebody takes care. But I doubt that negligence of O&M can be compensated with a double vault system. It only postpones the problem backwards. Anyway, the UDDTs we are planning are normally big enough to store at least two containers. Normally even three are no problem - off course that depends on the size of the containers.

However, I find it very interesting that different possibilities are developed around the world. It would be nice to see that reflected in the technical review as much unbiased as possible.

Kind regards,
elke
DDIin Elke Müllegger
EcoSan Club KG | Austria

E-Mail:

This email address is being protected from spambots. You need JavaScript enabled to view it.
The following user(s) like this post:
Doreen
You need to login to reply
Re: Review of the new "Technology review of UDDTs"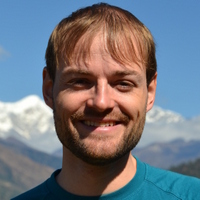 19 Apr 2012 16:01
#1429
by

ulrichl
Dear all
Very interesting discussion!
Let me comment on the terminology first.
From a user interface perspective, as specified in the Eawag Compendium, we can distinguish
2 types of urine-diverting toilets: urine-diverting dry toilets and urine-diverting flush toilets
.
Dry urine-diverting toilets can be designed as (or linked to, if you will):
-
dehydration systems
: faeces dehydrate (at least partly) in the receiving container within the toilet building. The container can consist of classical double dehydration vaults, one or several exchangeable bags (see Chris' post), barrels etc. A certain storage time (and hence container size) and good air flow are needed to allow for dehydration.
Ash, soil or lime
is added after each defecation. Further treatment for final dehydration and hygienization may be needed after removal. These systems are often termed
Urine-Diverting Dehydration Toilets (UDDTs)
.
-
composting systems
: an aerobic biological decomposition process takes place inside the chamber below the toilet seat. The process requires a certain moisture in order to take place, so the faeces should not dehydrate. The ventilation system hence provides oxigen rather than that it removes humidity.
Other organic wastes may be added to enhance C:N-ratio, but no ash, soil or lime
. Further off-site composting steps may be needed to obtain a safe product. These systems may be called
Urine-Diverting Composting Toilets
.
-
off-site treatment systems
: faeces are collected in interchangeable containers for external treatment (e.g. composting).
No bulking materials
have to be added and containers may be small (e.g. small barrels or bags), if frequently and regularly exchanged. As pointed out by Christian and Elke, this system needs a good management/service/logistics model. Ventilation is only needed for smell control and to avoid anaerobic conditions.
As rightly pointed out by Christian, there are important differences between double-vaults and exchangeable containers, particularly regarding the degree of dehydration, hygiene and handling of the product. I think, however, these differences do not justify different publications. On the contrary, it will be helpful to have these differences in manipulation, adequacy (when to use which option) as well as pros and cons pointed out and explained in one and the same document. Therefore, the present technology review should, in my opinion, include all
urine-diverting dehydration toilets
, and not only the double-vault version.
Hence, I propose that the title of the document be "Urine-Diverting Dehydration Toilets". In that case, I would also not hesitate to use the abbreviation UDDT in the text - Urine-Diverting Dehydration Toilets is also what most people commonly mean when talking about UDDTs.
In the Compendium UDDT stands for Urine Diverting Dry Toilet (without hyphen...), i.e. only the user interface (slab or seat), which might be confusing. Moreover, the Compendium only describes double dehydration vaults, and not the interchangeable container options.
All this is not carved in stone - at Eawag we just started working on a revision and update of the Compendium. We will definitely take these issues on board for the next edition.

Best,
Lukas
Lukas Ulrich
Sanitation and Wastewater Management Consultant
Project Manager - Small-Scale Sanitation Scaling-Up (4S) – www.sandec.ch/4S


The following user(s) like this post:
christian.rieck
You need to login to reply
Re: Review of the new "Technology review of UDDTs"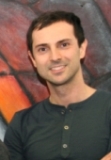 12 May 2012 16:13
#1543
by

christian.rieck
Dear Elke and Lukas,
Sorry for not responding earlier to your post. Thank you the clarification of your opinion on the terminology and on the question whether the publication should include also single vaults. Very helpful indeed. I agree with you guys that both vault types should be included in the publication as they both provide a certain extent of dehydration. As it is pretty clear that even the two dehydration vaults cannot provide a complete removal of pathogens in faeces, the objective for both types seems in my opinion to be

1) to get a dry and odourless faecal material that is not offensive when handling and 2) to partly sanitize the faecal material which is makes handling safer, but is however not sufficient for use in agriculture.

So if faeces are stored for 6 months in the vaults or for only 2 months in a container inside the vault does not really make a huge difference with regard to the above objective. Any objections?

Another differing type are UDDTs with single vaults that use only one interchangeable container. Lukas, you classified this type under off-site treatment systems. I would actually like to differ by saying, that the fresh faeces could also be directly buried in the ground without any negative effects and thus do not need to be treated as a must. Would you agree? In general I would like to include this type as well in the publication as it is a relevant type of UDDTS that is applied widely in the field.

I am almost at the end of the final review process (it takes long since I am working on other things in parallel) I would like to hear your feedback on the above points.

By the way I will opt for the terminology Chris was origninally opting being "Urine-diverting Dry Toilets" and then add the terms of "double dehydration vaults" and "single vaults with interchangeable containers" accordingly. This will also give me the option to include those "off-site treatment system". Thanks Chris for being on my tail and the others (also via email) for replying!

Cheers
Christian
GIZ Uganda
Enhanced Water Security and Sanitation (ENWASS)
Sanitation for Millions


This email address is being protected from spambots. You need JavaScript enabled to view it.
You need to login to reply
Re: Review of the new "Technology review of UDDTs"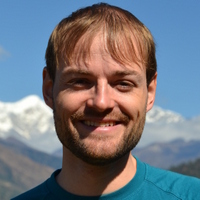 14 May 2012 06:18
#1546
by

ulrichl
Dear Christian
I agree with you but would like to add the following minor remarks:
Regarding objective 1: with single vaults it might not always be possible to obtain an odourless, non-offensive material (depending on container size and dehydration performance of the vent system) - there will of course always be some fresh material on top when you remove it. But all in all it will definitely be more pleasant than removing just fresh and pure faeces/sludge.
Regarding burying faeces in the ground without treatment: I would not generally say there won't be any negative effects. It will largely depend on precipitation patterns, soil properties, groundwater level and density of population practicing the technique.
Have a nice week!
Lukas
(note by moderator on 2 April 2013 (EvM): you can continue reading the discussion about this publication here on the forum: forum.susana.org/forum/categories/34-uri...by-giz-now-published )
Lukas Ulrich
Sanitation and Wastewater Management Consultant
Project Manager - Small-Scale Sanitation Scaling-Up (4S) – www.sandec.ch/4S


You need to login to reply
Time to create page: 0.741 seconds
DONATE HERE