SFD Promotion Initiative (SFD PI) - Project Updates (Shit Flow Diagrams)
56.5k views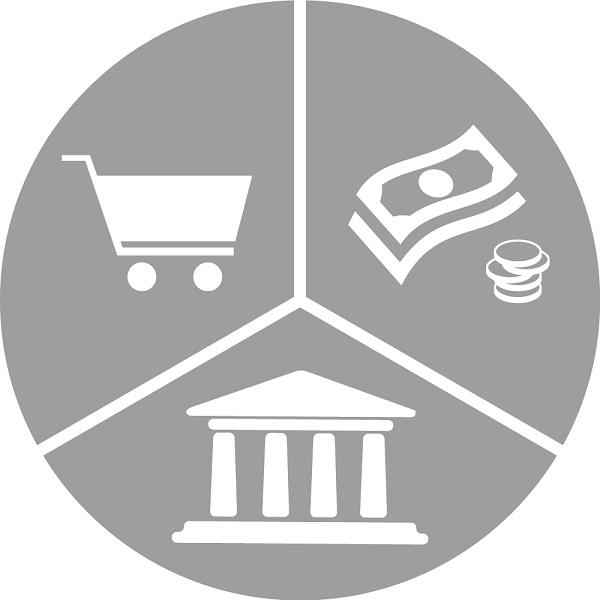 Re: SFD Promotion Initiative (SFD PI) - Project Updates (Shit Flow Diagrams)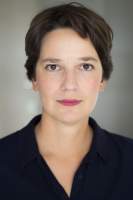 08 Sep 2015 15:11
#14848
by

CeciliaRodrigues
Hi Mili,
Thank you for your message! I'm glad to hear that you like the SFDs!
The web portal is indeed the website you mentioned, the
www.sfd.susana.org
. The side event in Stockholm was very nice, we had presentations in the beginning coupled with short time for few questions and then roundtable discussions. Around 120 participants attended the event and we had 10 groups discussing SFDs (the potential and limitations as an advocacy tool, data quality and availability and potential uses of SFDs).
The presentations will be uploaded soon to the website and I plan to share a more detailed feedback in the coming weeks. I will keep you posted!
Kind regards from Frankfurt,
Cecilia.
Programme Officer at GIZ - Sustainable Sanitation Programme
and the SuSanA Secretariat

You need to login to reply
Re: SFD Promotion Initiative (SFD PI) - Project Updates (Shit Flow Diagrams)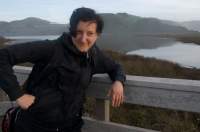 26 Aug 2015 19:52
#14695
by

milli
Dear Cecilia,
I really like the Shit Flow Diagrams. They look so structured and you see at the first glance what goes wrong.
I had a look at the
sfd-website
. But the web portal is another thing you were talking about, right? So, how was the event at Stockholm Water Week today and how was the launch of that portal?
Best regards,
milli
Danijela Milosevic
M.Sc. Environmental and Resource Management
Gießen, Germany
You need to login to reply
SFD Promotion Initiative (SFD PI) - Project Updates (Shit Flow Diagrams)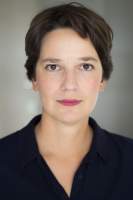 29 Jul 2015 11:52
#14339
by

CeciliaRodrigues
Dear SuSanA community,
Some of you might have heard already about SFDs (excreta flow diagrams or shit flow diagrams) or have seen a presentation at some conferences this year, but with this post I would like to introduce this initiative to all of you. Since November 2014, GIZ has been supported by the Bill & Melinda Gates Foundation through a one year start-up grant to support the promotion of this approach. The SFD Promotion Initiative, a consortium formed by six partner institutions, is further developing tools for the easy production of standardized SFDs and service delivery context descriptions.
Title of grant:
Promotion of SFDs (excreta flow diagrams or shit flow diagrams)
Subtitle (more descriptive title):
Promoting excreta flow analysis to inform urban sanitation programming
Name of lead organization:
Deutsche Gesellschaft für Internationale Zusammenarbeit (GIZ) GmbH
Primary contact at lead organization:
Dr. Arne Panesar, program leader
Grantee location:
Eschborn, Germany
Developing country where the research is being or will be tested:
Afghanistan, Bangladesh, Bolivia, Burkina Faso, Cameroon, Ethiopia, Ghana, Haiti, India, Indonesia, Kenya, Malawi, Nepal, Niger, Peru, Senegal, South Africa, South Sudan, Tanzania, Thailand, Uganda, Vietnam and Zambia.
Start and end date:
November 2014 – October 2015 (Phase I), November 2015 - October 2018 (Phase II)
Grant type:
Global Development
Grant size in USD:
$1,000,000 (Phase I), $2,327,345 (Phase II) as per grant database here:
www.gatesfoundation.org/How-We-Work/Quic...s/2014/11/OPP1118283
and
www.gatesfoundation.org/How-We-Work/Quic...s/2015/11/OPP1140623
Short description of the project
The "SFD Promotion Initiative" is developing and promoting standardized tools for excreta flow analysis to inform urban sanitation programming. These tools build on the service delivery assessment and faecal waste flow diagrams (or Shit Flow Diagrams, SFDs) developed by the World Bank – Water and Sanitation Program (WSP). SFD is a visualization tool that summarizes complex information into an easy-to-understand diagram, as it simply shows how excreta is or is not contained along the sanitation value chain. The diagrams are backed by a service delivery context description and information on data sources in the city concerned. The SFD Promotion Initiative consists of six partner institutions and its main objective is the development and rollout of SFDs. The approach is currently being tested in 50 cities worldwide and the results will be disseminated via the SFD web portal hosted by the Sustainable Sanitation Alliance (SuSanA) platform (
www.sfd.susana.org
).
Goal(s)
Establish SFD as a widely recognized advocacy and decision support tool, which has the potential to shift the focus of attention, money and activities towards effective and inclusive urban sanitation and more efficient investments, thereby, improving the situation of all urban residents and environment.
Objectives
The medium to long-term objective of the joint Promotion Initiative is a vibrant, interactive website that allows the independent development and upload of SFDs and wider elements of assessing the current status of sanitation services by interested city-stakeholders worldwide. Refined and tested manuals and software will make the open access tool applicable globally. The first phase lays the foundations for the international roll out. Priorities are the development and refinement of the necessary tools as well as implementation procedures, quality checks and contextual research. During the first phase, the project initiates the dialogue on SFDs and their potential with city stakeholders both on the ground as well as via the SuSanA platform.
Research or implementation partners:
Department of Water and Sanitation in Developing Countries (SANDEC) at the Swiss Federal Institute of Aquatic Science and Technology (EAWAG)
water@leeds research group of the University of Leeds (UoL)
Water, Engineering and Development Centre (WEDC) of Loughborough University
Centre for Science and Environment in Delhi (CSE)
World Bank - Water and Sanitation Program (WSP)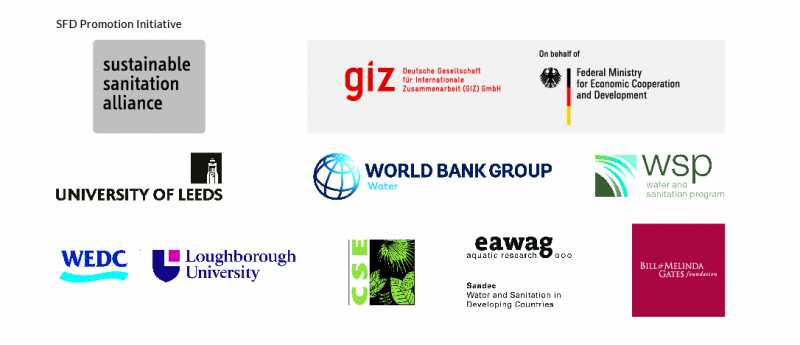 Links, further readings – results to date:
Project website:
www.sfd.susana.org
(to be updated on a continuous basis)
Documents in SuSanA library:
www.susana.org/en/resources/library/details/2211
Current state of affairs:
The 50 cities were selected, first version of methodology is currently being tested and the production of SFDs by the SFD Promotion Initiative started in April. The SFD web portal, as a platform for global dissemination, will be officially launched in August 2015, during a side event at the World Water Week.
Biggest successes so far:
The SFD Promotion Initiative was presented at the workshop 'Diagnostic Tools and Guidelines for FSM, with a focus on Faecal Waste Tracking and Public Health' during the Fecal Sludge Management 3 Conference in Hanoi in January 2015 (
www.susana.org/en/resources/conference-m.../2015/260-fsm3-ws-1a
). The approach was well received by the participants, who found it to be a useful tool to highlight in a clear way and to a variety of audiences where the sanitation gaps in cities are.
Main challenges / frustration:
The main challenge of the SFD Promotion Initiative is to develop a method that works for all cities regardless of their size and density. Authorities and development partners have demonstrated strong interest in the development of city-specific SFD, but that goes beyond the capacities of the current start-up phase, as the tools and mechanisms are still being tested and refined. One objective for the second phase and further roll-out of SFDs is to develop easy-to-apply open access tools to enable authorities to develop SFDs for their cities on their own, at the same time allowing the SFD Promotion Initiative to implement quality assurance mechanisms.
Stay tuned!
If you will be at the Stockholm World Water Week this year, you can join our side events to learn more about the potential of SFDs!
Wednesday, 26.08.2015
11:00-12:30: Side event - Launch of SFD portal -
"SFD – a tool to foster sustainable urban sanitation programming" (SFD Promotion Initiative) (ref ID: 4748) (Room FH 202)
Add to your calendar!
16:00-17:30: Side event - Sustainable City Sanitation: from planning to implementation
(Sandec, GIZ, WSUP, Water for People) (Room: NL Pillar Hall)
Add to your calendar!
This attachment is hidden for guests.
Please log in or register to see it.
Hope to see you all there!
Kind regards,
Cecilia.
Programme Officer at GIZ - Sustainable Sanitation Programme
and the SuSanA Secretariat

You need to login to reply
Time to create page: 0.323 seconds
DONATE HERE