Topic 4 - Is the current monitoring system under DISE adequate and how can it be improved and tied to the SDGs
14.5k views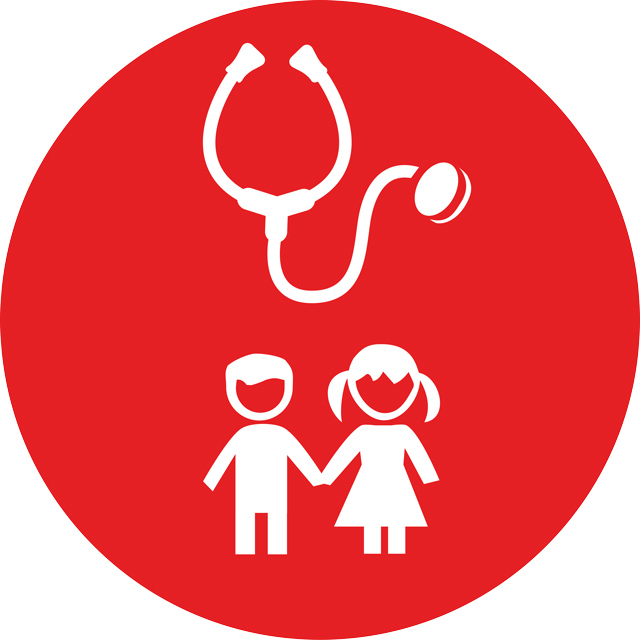 Re: [WG7] WASH in Schools - Join our discussion about Monitoring!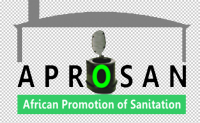 18 Sep 2017 11:12
#22676
by

APROSAN
Hi everyone Hope you all well. I have been following most of your comments but my issue as A business man in the industry trying to make money and offer our type of sanitation which we build has been a problem due to lack of finance in school an other government departments. So I am wondering what can be done.i will have more questions about this in the future

Thanks for your responses
HARARAWE Delphin


This email address is being protected from spambots. You need JavaScript enabled to view it.


www.aprosan-burundi.com
You need to login to reply
Marine Chief Engineer by profession (1971- present) and at present Faculty in Marine Engg. Deptt. Vels University, Chennai, India. Also proficient in giving Environmental solutions , Designation- Prof. Ajit Seshadri, Head- Environment, The Vigyan Vijay Foundation, NGO, New Delhi, INDIA , Consultant located at present at Chennai, India
Re: Topic 4 - Is the current monitoring system under DISE adequate and how can it be improved and tied to the SDGs. Thematic discussion on WASH in Schools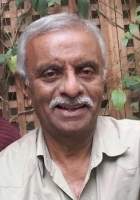 18 Sep 2017 07:37
#22671
by

AjitSeshadri
Kind Attn. Dr. Srinivas Chary. ASCI.

1. In schools and edu-institutions. when/ where there are problems on a/c.. free flowing water, privat spaces, to make toilets and ODF concept etc. , it would be in order to have Controlled open defecation - COD with areas being used alternative to similar areas nearby.

2. We have been suggesting to have an used area cordoned off after say 3-4 weeks and used for ODF. This is shut down & another similar area is alternated for the next 3-4 weeks..or could be ideally done as monthly routine as a 4 week routine.

3. Now the shut down area is maintained.. ie have all the sludges consolidated & taken up for co-compostng with bio-wastes & cow dung and created manure can be used in agri-farms.

4. Stress on OM- operation & maintainance principles & processes.

5. Student with Teachers as mentors would make an ideal pair for both awareness and participate in practices.

Wishes,

Prof.Ajit Seshadri. Vels University. Chennai.
Prof. Ajit Seshadri, Faculty in Marine Engg. Deptt. Vels University, and
Head-Environment , VigyanVijay Foundation, Consultant (Water shed Mngmnt, WWT, WASH, others)Located at present at Chennai, India
You need to login to reply
Topic 4 - Is the current monitoring system under DISE adequate and how can it be improved and tied to the SDGs
18 Sep 2017 05:41
#22668
by

vedala
Dear friends,
I am Srinivas Chary, working with the Administrative Staff College of India. The
Unified District Information System for Education
(U-DISE) is a database of information about schools. The school is the unit of data collection and district, of dissemination. It is updated annually, covering all recognised and unrecognised schools from Classes I to XII. It captures data on school infrastructure (including WASH), teachers, enrolment and examination results.
The guidelines of the National University of Educational Planning and Administration, state objective of data collection is to improve education by better planning, resource allocation and monitoring. The information is being used for planning and implementation of education-related programmes and assessment of progress.
WinS information in U-DISE
U-DISE covers the following indicators /attributes on WinS:
Number of toilet seats constructed/available for boys and girls
Number of toilet seats functional, defined as minimal odour, unbroken seats, regular cleaning and dry, working drainage system, accessible to users, closable door
How many of the toilets have water for flushing and cleaning
Number of urinals for boys and girls
Availability of a toilet for Children with Special Needs (CWSN)
Availability of hand-washing facility near toilets/urinals
Source of drinking water
Whether drinking water facility is functional
The indicators captured through U-DISE are useful for assessing WinS infrastructure and to some extent, its functionality. The focus is largely on access and not on adequacy or safety, and therefore incomplete; the data do not support effective decision making nor align to SGDs 4.a, 6.1, 6.2 on WinS.
Swachh Bharat Swachh Vidhyalaya (SBSV)
In 2014, the SBSV initiative was launched to ensure that all schools in India have access to separate functional toilets for boys and girls. It also emphasies promoting safe and appropriate hygiene practices in schools and behaviour among children. SBSV defined the essential elements of WinS, categorized under Water, Sanitation, Hand-washing with Soap, Operations and Maintenance, Behavior Change Activities and Capacity Building (Source: Swachh Vidyalaya Handbook).
Given the importance of adequacy, quality, O&M and behaviour change, MHRD with the support from UNICEF and Administrative Staff college of India introduced a monitoring framework (5-star rating system, Modest to Advanced) for schools in 2016 to self-assess their performance on WinS. It has 39 indicators under the five categories of Water, Toilets, Hand wash with Soap, O&M and Behaviour Change. A mobile app for self assessment was developed and operationalized. An annual award scheme at District, State and National levels (Swachh Vidhyala Puraskar) was instituted (
www.swachhvidyalaya.com/SVP%202017-18_Survey_format.pdf
). Over 2.5 lakh schools have participated in this initiative. Third party validation of data is conducted.
This monitoring system has:
Emphasis on both availability and adequacy and safety of drinking water
Water quality testing
[Adequacy of gender segregated functional toilets and urinal facilities in terms of the ratio of students to seats
Safe disposal of faecal waste and waste water
Availability and usage of soap for hand washing after use of toilets
Hand washing with soap prior to mid-day meal
Access to menstrual hygiene management facilities and knowledge
Trained teachers in WASH to ensure sustained quality and knowledge dissemination to promote hygiene practices
Involvement of child cabinet members in monitoring WASH activities
Educational and behaviour change activities to promote safe WASH practices
Sustainable Development Goals (SDG) and WinS
WinS has been included in the SDGs (targets 4.a, 6.1, 6.2) as a key component of a 'safe, non-violent, inclusive and effective learning environment' and part of 'universal' WASH access. A service ladder approach is recommended for progressive realization and greater aspiration of WinS indicators (
washdata.org/monitoring/schools
).
Given this context, I request the Forum member to deliberate on the following issues:
Q.1 Do you think indicators and monitoring system under SBSV is harmonized with SDG for WinS?
Q.2 Do you think the UDISE should be modified to include the indicators in SBVP?
Q.3 Do you think adding qualitative indicators in UDISE would bring in challenging capacity building requirements for credible data collection and analysis?
Q.4 How do we build advocacy for better monitoring (and harmonized with SDG) of WinS in India?
Regards
V. Srinivas Chary
The following user(s) like this post:
annetempel
,
muhoza221
You need to login to reply
Time to create page: 0.233 seconds
DONATE HERE