Thematic Discussion: O&M Opportunities in Community Sanitary Complexes
10.9k views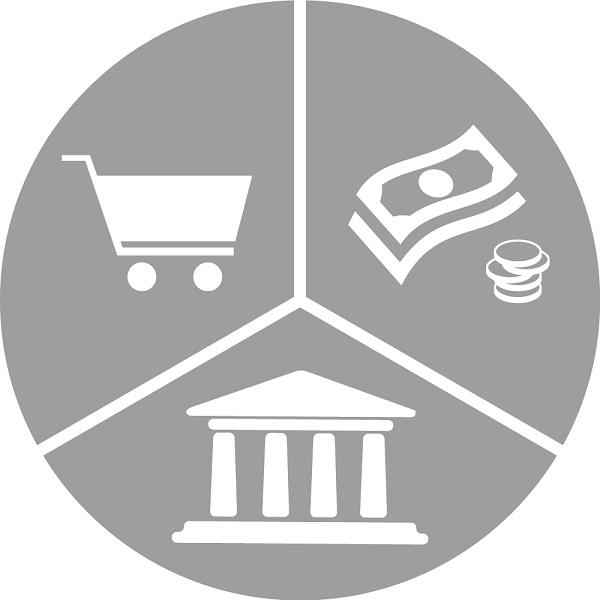 Marine Chief Engineer by profession (1971- present) and at present Faculty in Marine Engg. Deptt. Vels University, Chennai, India. Also proficient in giving Environmental solutions , Designation- Prof. Ajit Seshadri, Head- Environment, The Vigyan Vijay Foundation, NGO, New Delhi, INDIA , Consultant located at present at Chennai, India
Re: Thematic Discussion: O&M Opportunities in Community Sanitary Complexes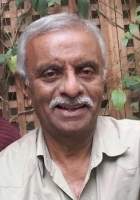 24 Oct 2020 23:55
#31056
by

AjitSeshadri
Dear  SusanA Members,

Appreciating the notings,  given by Dr. P K Jha, on the subject of designing  CSCs , wish to add :

Carrying out the desired operation and maintenance of the infrastructure of CSCs, in Rural regions would appear to be easy and space of land may be got easily, but the facility of electric power for light, ventilation- fans and water supply, is difficult to source in most places.
In these Rural- spaces, it becomes difficult to proceed in making the CSCs  in desired mode . 

In these regions, alternate arrangement, is sought till the arrangements are firmed up.
As indicated by me in this Forum, for an another response, I had suggested to opt for  OD practices to be progressed till the arrangements can be got in order to make the CSCs. This practice of  OD that would be done, will be termed as COD ie Controlled Open Defecation.
In this practice of COD, OD is done at two identical spaces, ie one in use and the other, is in clean up and maintenance, use of these spaces are alternated monthly. The spaces in cleanup is also used as a facility for a composting yard and the sewage- sludges are composted and utilised.  This suggested practice of COD, has been documented as carried out in CEPT, Journal and the practice was carried out during Maha- Kumbh time at Prayag, UP, in years 2017 and 2018. 
 
For the need of establishment of CSCs  in urban areas, as indicated by Dr. P.K Jha can be easily done  on pay & use basis, with land managed on long- term basis at Govtt. spaces viz. Bus, Rail Terminals , Bazaar and clubbed with Commercial spaces and shops .
At both the Rural and Urban regions, Operation and Maintenance practices need to be ensured done well and in order with proper hygiene and safety features, keeping in view of the  pandemic times existent at present Etc.   
Safe and secure Sanitation practices  to communities is needed to be made, to maintain quality of life and achieve SDGs,  wherever possible. 
 
Well wishes,

Prof. Ajit Seshadri,
The Vigyan Vijay Foundation, New Delhi.
Prof. Ajit Seshadri, Faculty in Marine Engg. Deptt. Vels University, and
Head-Environment , VigyanVijay Foundation, Consultant (Water shed Mngmnt, WWT, WASH, others)Located at present at Chennai, India
You need to login to reply
Re: Thematic Discussion: O&M Opportunities in Community Sanitary Complexes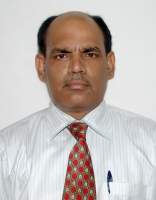 24 Oct 2020 12:04
#31053
by

pkjha
Dear Nitya and All     
Designing a Public / Community toilet complex is not a challenging task, as all the standard parameters are well defined and available in different guidelines published by the Ministry of Housing and Urban Affairs (MoHUA) Government of India and some state governments. Major challenge in the rural areas is proper operation and maintenance of the infrastructure. In urban areas, there is no such problem as it is profitably run on pay & use basis and income from advertisements.     
I had written a complete manuscript for WSP/ World Bank for the book-
Establishment and Management of Community Sanitary Complexes in Rural Areas,
released by the Ministry of Drinking Water and sanitation, in 2011. It has some innovative idea for the management
of CSCs. It is available on the site of the Ministry, link- 
https://jalshakti-ddws.gov.in/sites/default/files/CommunitySanitaryComplexes_2Jun2011_PRESS.pdf
In rural areas, community managed maintenance is the only viable option for the day- to -day /minor repair of the CSC. It may be through community contract to SHG or other local individual; in case of fixed users of CSC, required operation cost can be shared by the households; income can be generated from a small shop attached with the CSC; Local government / Panchayat can help major repair, if required. Process of community based management can be worked out depending on the site condition and  involvement and need of the community. Local Panchayat / Gram Samiti can play a vital role in this
regards.
Pawan 
 [/size]
Pawan Jha
Chairman
Foundation for Environment and Sanitation
Mahavir Enclave
New Delhi 110045, India
Web: www.foundation4es.org
Linked: linkedin.com/in/drpkjha
The following user(s) like this post:
nityajacob
,
AjitSeshadri
You need to login to reply
A development professional with more than 2 years of experience in WASH (Water Sanitation and Hygiene) sector. My key qualifications are in the areas of innovation and change in WASH, capacity development and lastly supporting government networks, community based institutions including GPs, VWSCs, SHGs and ULBs for Water and sanitation compliance.

Less

Posts: 6
Likes received: 3
Re: Thematic Discussion: O&M Opportunities in Community Sanitary Complexes
23 Oct 2020 20:13
#31052
by

arunkumarsgs
[font=Montserrat, Helvetica, Arial, sans-serif]
Hello Everyone, I am Arunkumar working as a WASH Consultant - UNICEF. I work closely with Surat and Narmada District in supporting the Swachh Bharat Mission - Gramin agenda. The discussion on insights of Community Sanitary Complex is crucial in the times of SBM-II as well as interesting. First of all, to start with, the understanding from field I would like share. During the field visit to villages, many of Community Sanitary Complex remain dysfunctional (i.e the taps are missing, water is not filled, sometimes the water storage tank is missing, wash basin broken, the partition between the urinal broken etc). Moreover, the community does not take ownership of the community toilet. However, there are successful models as well. Ichchapor village of Surat has implemented 3 CSC, which has been constructed and maintained well. 

To start with the factors that has shown difference, I will have begin with explaining the SBM programme. With SBM 2014, provision of toilet has become a supply-driven mission. All the HHs are compulsorily provided with Individual Household Latrine facility. While the case was different before SBM. In such circumstances, with all HHs covered with IHHL, the need for CSC becomes saturated. People will prefer to use their IHHL than the CSC. Additionally, the villagers will consider CSC as a burden rather than a useful asset. 
[/font] However, the factors that made CSC workable in Ichchapor village of Surat is quite interesting. First of all, it is important to understand the context. Ichchapor is a village in the peri-urban area of Surat. The village population is around 20,000 who are largely migrants who work in near by factories. This village has several working class group which itself puts the dire need for CSC. Though this village panchayat has already saturated in IHHL coverage, the floating population during working hours has put demand for CSC. the village panchayat has constructed three CSC at different location for satisfying the need of the floating population. The operational and maintenance of the toilet is undertaken by the panchayat. The Sarpanch and talati of this village have a strong leadership which enables the operation and maintenance an ease. Unlike the other toilets that I have seen, this toilet is maintained cleanly without any damages in the infrastructure. This is mainly due to the visibility of the toilet to the public as well as the community ownership as there was a demand. 

Essentially, one has to understand all the villages does not require CSC. Though SBM-II suggests to provide each village with one CSC, the district authority should consider revising the standards based on the needs of the village. The district could consider classifying and grouping the villages based on the factors such as population, working class, tourism driven-villages, and plan the CSC accordingly. There might one village with 250 HHs which does not require any CSC while other village with 10000 population with tourism activity that requires several more than one CSC. Therefore, decentralised planning of CSC should be done. 

While planning a CSC for a smaller villages (may be lesser 1000 population) a ECOSAN model could be considered as it could support the community in generating revenue, provided the district supports in connecting the community to the market place and creating a value chain. In such case, the community will maintain and operate the infrastructure and the assets provides them with revenue. Therefore, district has several roles in terms of deciding the type of toilet required to the type of the villages based on their characteristics as mentioned above. There cannot be one toilet for one village and the same design across all villages without understanding the need of each village.  

Finally, the placement of CSC is more important. Till now, I have not found any detailed guidelines for fixing the location of CSC. Often, the CSC in a smaller villages are placed in such a location which makes the community inaccessible, especially during the monsoon. Sometimes, the location of CSC does not have access to water supply nearby. The location CSC becomes a troublesome process due to lack of land availability from the panchayat. In that case, identify best suitable area with water supply, easily accessible location even for differently-abled people is important. It cannot be located in a swampy area that makes no one use the CSC. The CSC should be located carefully as well as the design should have good amount light and ventilations that makes the user comfortable in using the CSC. 

Regards, 
ARUNKUMAR NATARAJAN SUBRAMANIAN
UNICEF
Regards,
Arunkumar

WASH Consultant, UNICEF Gandhi Nagar, India
Email:

This email address is being protected from spambots. You need JavaScript enabled to view it.



The following user(s) like this post:
nityajacob
,
AjitSeshadri
You need to login to reply
Re: Thematic Discussion: O&M Opportunities in Community Sanitary Complexes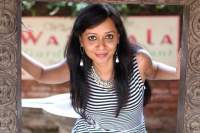 22 Oct 2020 15:01
#31047
by

sunetralala
Dear all

The idea behind having community sanitary complexes in rural areas is really laudable. Many families that were left out of the SBM lists would benefit by having a such a facility. It would also provide the floating population in village haats and public events with sanitation, instead of having to relieve themselves in the open. New family groups will also benefit from having a public facility close by.
 
CSCs are well established in cities where they include public toilets and community toilets. It is not clear whether CSCs will be the former or the latter. My sense from the discussion is they will serve both the floating and local, fixed populations. In the event, O&M will be very different in each scenario.
 
I would envisage the O&M for a public toilet would be carried out by a public agency such as the panchayat or village water and sanitation committee as envisaged under SBM II. They can hire cleaners from MGNREGA funds to maintain the toilets. The problem ensuring they do their job, for which a monitoring checklist should be used. The Swachh Sarvekshan already has some pointers as to what can go into this checklist. Block and district SBM teams can periodically check if the toilets are being maintained.
 
If it's a community toilet, there are a couple of options for O&M. One, the builder can be tasked with maintaining it for a fixed term, say 5 years. During the period, the builder needs to create community structures like a samiti, that will eventually take over O&M. The samiti of local people can raise funds through subscriptions,  pay and use or a combination.
 
What are the standards for O&M. This is important for the usability point of view. I feel both public and community toilets need the same standards. They could include frequency and type of cleaning, scheduled maintenance such as desludging and clearing drains, repairs to damaged hardware, security and water supply.
 
The point Padmaja makes about a needs assessment before any construction is really important. It is pointless investing ₹ 3 lakh on a toilet that people do not want. The RICE SQUAT survey in 2014 pointed out people will not use a shared toilets because they feel unclean in the shared environment, and because of caste considerations. If individual toilets or open spaces are available, people would rather use them than a public/community toilet.
 
This is a relatively new area and it is essentially to tread with caution. Perhaps, to ensure they are safe and well-kept, CSCs could be located in or close to the panchayat bhawans if the local people evince interest in having one.

Regards,
Sunetra Lala
SNV Netherlands Development Organisation
Cambodia 
The following user(s) like this post:
asadumar
,
AjitSeshadri
You need to login to reply
Re: Thematic Discussion: O&M Opportunities in Community Sanitary Complexes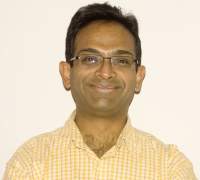 21 Oct 2020 07:01
#31041
by

nityajacob
You need to login to reply
Re: Thematic Discussion: O&M Opportunities in Community Sanitary Complexes
19 Oct 2020 06:43
#31027
by

rashidkidwai
Dear all,

This is a very interesting topic.
 
Some thoughts struck me, so I thought I'd mention them -grateful for your comments;
 
With the reasonable success on ODF, toilets are now available in households. With this, I can see the problem of demand for CSCs being limited especially in rural India. Are there different models catering to different requirements?

Like urban areas have a need for CSCs in market places, railway stations, bus stands, etc. what and where is there the most need for a clean toilet in rural India? Perhaps near schools where the students/teachers could use the facilities by showing their ID cards. This would provide regular footfalls at most times. Currently with limited budgets provided by government, school toilets are not the most clean. Here the school could be asked to contribute some amount for use of the CSC, and the school could also ask parents to chip in. This they may be willing to do as they would have a say on the cleanliness and would stop paying if the services were not satisfactory.

Here corporates/donors, especially those with an education focus could be encouraged to contribute as this would add value to the health and hygiene of all students and also prevent girl students dropping out.
 
What is the revenue model of the CSC? If cleanliness could be ensured, would it result in larger usage?
 
Treatment of the waste is very important and if a satisfactory process is conceived and implemented, and communicated to the public, usage of the CSC could go up.

There has been a lot of discussion on waste to wealth - have any models been established? The CSC would provide a consolidated source of raw material. What would be required volume for establishing an STP? What volume would justify a pelleting/bio gas/ fertiliser plant? Could grey water be treated to be pathogen/bacteria free and available for agriculture/construction at a price, be a workable model?
 
Has enough research been done in such areas and where is it available? If more research is required, can we define what and how much it would cost, and then try and raise the funds.
 
Regards,
Rashid
You need to login to reply
Re: Thematic Discussion: O&M Opportunities in Community Sanitary Complexes
14 Oct 2020 06:55
#30983
by

Padmaja
I am Padmaja Nair, working as an independent consultant in the WASH sector for the last two decades and prior to that with one of the pioneering NGOs in WASH in Uttar Pradesh.
During my tenure in the sector, I have had opportunities to study small and large sanitation programmes and interventions in both the rural and urban areas, and what has always emerged as a huge challenge is the operation and maintenance of community sanitary complexes (CSCs).  
While several innovative and viable O&M models have emerged in some urban settlements, especially the metropolitan cities and larger towns, rural areas are still struggling with the very concept of community and public toilets and hence, not surprisingly, O&M continues to be tentative and inadequate. Although CSCs have been part of every successive programme since TSC, they have made little contribution to the sanitation agenda in the rural areas.   What is more, even in the smaller urban towns, although the design and quality of construction and even maintenance has improved over the years with the provision of on-site caretakers, many complexes stand grossly under-utilised.
Several studies on sanitation suggest the primary reason for this is our failure as decision makers and planners to understand a rural neighbourhood's real need for community or public toilets. If there was a real demand for CSCs, their users would also be willing to contribute towards maintenance and its optimum utilisation.
Another aspect that has been increasingly becoming obvious is that while public toilets have a use as long
as there are regular commuters in substantial numbers to the area (market place, railway stations, bus stands, etc.) community toilets have a limited life span. This is because the regular users change over to individual household toilets as a matter of convenience. In such cases, as the number of users fall, so does the revenue for O&M and the status of their upkeep.
It would be useful to hear about the experiences of other members on these two inter-related factors and their impact on O&M of CSCs. These questions become more urgent, given the fact that SBM II is vigorously promoting the construction of CSCs in large numbers across villages that qualify, while we are yet to determine the status of those constructed under earlier programmes. I have two specific questions that would perhaps help us in understanding the dynamics of O&M of CSC better and guide the task force Nitya has mentioned:
What are the factors that should determine the decision to construct a CSC in a specific village settlement? And can the number of users of the CSC over a period of years (say 5 years) be projected? This would help in determining the design and O&M model 
What are some of the successful O&M models that have been established in urban areas that may be adapted to a rural situation, given the different population and governance profile? 
Can we nuance the CSCs by clearly defining the difference between Community Toilet Complex and Public Toilet in terms of use, design and O&M? This will also help the GPs to determine what would best suit their needs     . 
The following user(s) like this post:
AjitSeshadri
You need to login to reply
Thematic Discussion: O&M Opportunities in Community Sanitary Complexes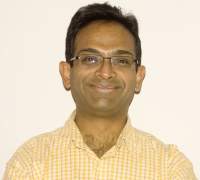 14 Oct 2020 06:38
#30982
by

nityajacob
Dear all,
The SuSanA India Chapter is initiating its third thematic discussion of 2020. A recently-constituted task force comprising UNICEF India, Aga Khan Foundation (AKF), India Sanitation Coalition, Taru Leading Edge and  IRC WASH has been constituted to support the Ministry to determine how best to maintain community sanitary complexes (CSCs)
The background to this discussion is given below.
Under the second phase of the Swachh Bharat Mission, the Jal Shakti Ministry is prioritising the construction of Community Sanitary Complexes (CSCs) in rural areas to ensure every household, especially from marginalised communities are reached with sanitation facilities . Experiences under earlier sanitation campaigns have showed that the demand and usage of CSCs is poor. For it to succeed this time, it is important to first understand the barriers and enablers in the different contexts, and build on good practices, experiences and lessons learned.
The Ministry plans to construct 75,000 CSCs. The guidelines, issued in May 2020, state:
"ODF-plus villages must endeavour to have at least one CSC which may cater to the sanitation needs of floating population. The GP will decide upon a suitable location for construction of CSC that is easily accessible to all, having adequate water availability and where long-term O&M is ensured. For the construction of CSC, priority shall be given to the locations with predominant SC / ST habitations, poorest of poor in the village and/or those visited by migrant labourers / floating population etc.
The CSCs shall have separate facilities for men and women, and shall consist of an appropriate number of toilet seats, bathing cubicles, washing platforms, wash basins, etc. The CSC should be accessible for
Divyangjans
(differently-abled). Financial assistance for a CSC will be as per the funding norms given in the Programme Funding section.
However, emphasis is to be given to PPP mode for setting up of such projects and self-revenue generation models for meeting the O&M costs of such complexes. O&M of such complexes will ultimately be the responsibility of the GPs. The GPs should also endeavour to operate and maintain the CSC through 'Pay and Use model', wherever possible.  This is an opportunity to generate employment in rural areas by leveraging other schemes such as the Garib Kalyan Rozgar Abhiyaan. Public works worth ₹ 50,000 crore are to be carried out under the Abhiyaan."
CSCs have been plagued with poor operation and maintenance (O&M) as panchayats seldom take upkeep seriously.  Being publicamenities, they are misused and abused. CSCs have notoriously short service lives. Before they are set up, no needs assessment is conducted. The local institutions that may look after them are not brought in at the planning stage.
If this is to change, ownership and O&M need to be built in at the construction stage, and the communities have to be in the forefront from planning, implementation to regular monitoring. This has worked well in places where the construction agency or NGO has provided for a caretaker onsite, has developed a community group to manage the asset, or the company  sponsoring the CSC has paid for O&M for a fixed period. In all cases, the favoured revenue source has been user fees. This approach works in both rural and urban areas.
CSCs offer companies an opportunity to support sanitation through corporate social responsibility grants. However, a recent report from the Comptroller and Auditor General has stated that construction alone does not address the sanitation challenges . Several innovative small sanitation service providers that have sprung up during the first phase of SBM will see a business case to build and operate these facilities. What is required in the latter case is a contractual modality that allows them to run this viably. SBM has pegged the cost of making a CSC at ₹ 3 lakhs.
Shared toilets, essential to plug sanitation gaps for floating populations and households that still don't have toilets, need to be safe to use for women and girls. Several studies have suggested ways to achieve this, but further work is required to arrive at a satisfactory model that is safe AND usable by women and girls. The guidelines already mention CSCs should be accessible by people with disabilities. Another area to be considered is the seat to person ratio for both men and women.
The disposal of human excreta is another area that needs attention. The preferred containment and treatment method is a septic tank. Experience from SBM – I shows most septic tanks are poorly designed and made, being just holding units lacking any treatment capabilities. This is not covered in the guidelines. Safe and systematic methods of emptying septic tanks, or providing CSCs sewer connections, need to be part of the design and O&M. While SBM II suggests small bore shallow sewer systems in large villages, they will be expensive and time-consuming to install.
Community toilets have had some degree of success in urban areas. Are there elements that can inform their construction and O&M in villages? Several development partners working in WASH have models in different states that have pointers to what works, and what does not.
The SuSanA India chapter will conduct this thematic discussion to support the task force. Padmaja Nair, a leading sanitation expert, is facilitating the discussion. Her initial comments are given in the following post. The discussion will be open for the next 3 weeks, till 4th November. We look forward to your comments.
The discussion will cover the following issues:

The criteria to ascertain if a CSC is needed and who should be involved.
Ensuring safety and access from the planning stage
A robust O&M process for CSCs in rural areas led by PRIs
A model PPP contract that enables PRIs to hire private companies to build and manage CSCs profitably
Social behaviour change interventions needed to ensure proper use and upkeep
The following user(s) like this post:
AjitSeshadri
,
manojpande
You need to login to reply
Time to create page: 0.262 seconds
DONATE HERE