Thematic Discussion: O&M Opportunities in Community Sanitary Complexes
9522 views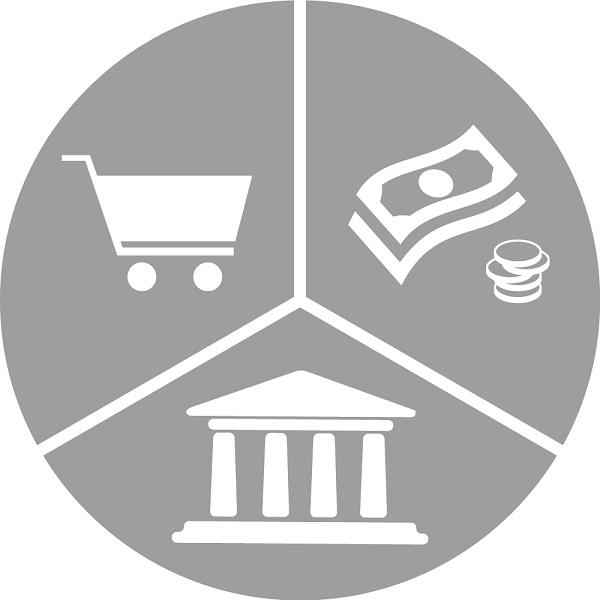 Re: Thematic Discussion: O&M Opportunities in Community Sanitary Complexes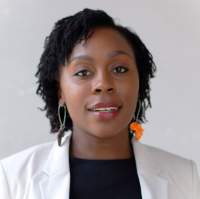 24 Nov 2020 23:29
#31277
by

Chaiwe
Dear All,
This is an interesting discussion, I couldn't help but consider the discussion from the African context.
Generally, within Africa,  community sanitary complexes are equally constructed when there is a lack of space in the village for the construction of household toilets and the community owns up to the responsibility of their operation and maintenance and gives a specific demand for the same. Such complexes can be made at public places, markets, bus stands where a huge number of people convene. 
It is indeed important to take into consideration before implementing CSCs in certain places like rural areas that they are expensive to build. Additionally, maintenance of the facilities should be taken care of by an individual or institution, which involves other costs, like water, cleaning material, etc. How effective have community structures been at O&M from a financial point of view? This has often posed a challenge particularly for very crowded populations in Africa, who do not have  well-structured community systems. What has been the experience in India?
In Zambia, public toilets are booming and have become famous money-making ventures. They have created employment for both men and women. On the other hand, as much as they have created employment and empowered some people,  poor sanitation has been more so common in most public toilets and is posing a serious health hazard. Some of the women spoken to in Lusaka expressed displeasure on the poor management of these toilets, most lacking running water. Based on what you have shared Nitya, that might be one of the reasons why some populations would rather opt for open defecation. 
http://www.daily-mail.co.zm/public-toilets-high-risk-area-women/
On the other hand, with respect to floating populations, the UNHCR with support from partners motivated refugee populations in Zambia to build latrines themselves, but vulnerable refugees had latrines built for them. Communal sanitary facilities and rubbish pits were built and maintained in transit and reception centres, markets, offices, distribution centres, schools and clinics. To complement these activities, education on hygiene was provided by sanitation information teams.
https://www.unhcr.org/3e23eb757.pdf


Regards,
Chaiwe
SuSanA Forum Moderator
Skat Foundation (With financial support by GIZ from June 2021 to June 2023)

Chaiwe Mushauko-Sanderse BSc. NRM, MPH
Independent consultant located in Lusaka, Zambia
Emails:

This email address is being protected from spambots. You need JavaScript enabled to view it.

,

This email address is being protected from spambots. You need JavaScript enabled to view it.



LinkedIn: www.linkedin.com/in/chaiwe-mushauko-sanderse-21709129/
Twitter: @ChaiweSanderse


The following user(s) like this post:
nityajacob
You need to login to reply
Re: Thematic Discussion: O&M Opportunities in Community Sanitary Complexes
26 Nov 2020 10:51
#31285
by

paresh
Dear Nitya
The SBM urban guidelines (available 
here
)  clearly identifies the difference between community and public toilets. The former are meant for a fixed set of users in residential areas and the latter for floating population in or around commercial areas. The SBM-G guidelines you quote above do not provide a similar clarity. Reproducing below  two quotes from your post that bring out the contradiction:   
ODF-plus villages must endeavour to have at least one CSC which may cater to the sanitation needs of floating population.
For the construction of CSC, priority shall be given to the locations with predominant SC / ST habitations, poorest of poor in the village and/or those visited by migrant labourers / floating population etc.
I understand that a hybrid version can serve both the purposes and even be necessary in rural areas. However, that needs to be clearly spelt out. I seek this clarity as models for O&M of community toilets are very different from those for public toilets as also pointed out by Sunetra. While the users can be handed over O&M of a community toilet, pay and use model has worked well for public toilets (Unfortunately public toilets still remain unclean and using them is still challenging as also pointed out by Arunkumar). Given that public toilets in villages may not have footfalls to make their O&M financially feasible, surrounding businesses can be pitched to contribute for operations of such facilities.   
Further, does the 2
nd
quote above mean that the government is acknowledging that not everybody has a toilet and efforts to end open defecation need to continue? 
Regards
paresh
Paresh Chhajed-Picha
Researcher at Indian Institute of Technology - Bombay, India


This email address is being protected from spambots. You need JavaScript enabled to view it.

Twitter: @Sparsh85
Wikipedia: Sparsh85

Co-moderator of this discussion forum

The following user(s) like this post:
AjitSeshadri
You need to login to reply
Re: Thematic Discussion: O&M Opportunities in Community Sanitary Complexes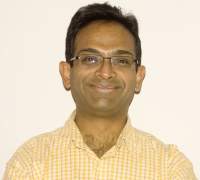 26 Nov 2020 13:28
#31286
by

nityajacob
Hi Paresh,

You rightly point out the O&M needs of CTs and PTs are very different. The nature of the CSC needs to be fixed before we move ahead in addition to the other issues people have raised such as a needs assessment, provision of support infrastructure such as lighting, water and waste disposal, and making them safe for women and girls to use.

The second quote does assume there are many families that do not have a IHHL for various reasons. Therefore the need for CSCs.

However, the need to treat this like a job-creation activity instead of providing sanitation is puzzling. The two may be seen to be co-terminus but have different approaches and goals.
Regards,
Nitya
You need to login to reply
Re: Thematic Discussion: O&M Opportunities in Community Sanitary Complexes
27 Nov 2020 15:28
#31298
by

paresh
Thankyou Nitya for your quick response.

Also thank you to Arunkumar, Shivangi and Tejas for bringing voices from the ground and posting emerging good examples. All of them are pertinent and can provide useful guidance to other GPs. It would be great if you could elaborate more and/or add links to documentation (if any). 

Arun, you make a couple of interesting points - not all villages need CSCs and the location of the facility is key. Completely agree that CSCs are needed only in villages where not all households have a toilet and which have floating population due to presence of market and/or administrative functions.  This links to the point made in my earlier post regarding clearly defining the users of the proposed CSC as it directly influences the way it can be operated. I am curious if the migrant workers are residents of Ichchapor village or are the industries located in the village. I ask because in either case, they should have already had access to toilets and it may be worth understanding why they didn't already have it.

Regards
paresh
Paresh Chhajed-Picha
Researcher at Indian Institute of Technology - Bombay, India


This email address is being protected from spambots. You need JavaScript enabled to view it.

Twitter: @Sparsh85
Wikipedia: Sparsh85

Co-moderator of this discussion forum

You need to login to reply
Re: Thematic Discussion: O&M Opportunities in Community Sanitary Complexes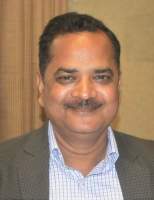 30 Nov 2020 07:52
#31310
by

asadumar
Several government reports and coverage data have showcased that the SBM - Grameen Phase-I has been able to achieve significant strides over the past years since its implementation. However, sustainable sanitation services are still unavailable to many people in India specially the marginalised population.  As a policy priority construction of CSCs has been prioritised to improve sanitation access specially for a significant proportion of left-over population who do not have the resources to construct IHHL. To achieve ODF status provisions are also made to ensure availability of functional community sanitation facilities for migrant floating population in the villages. This is also aligned with the Parliamentary Standing Committee recommendation on 'Swachh Bharat Mission -Gramin in its 51
st
 Report on Rural Development in the year 2018where the need for CSCs were emphasised.  
However,at local level, it is observed that only construction are being prioritized rather than hygienic usage and community engagement to ensure maintenance of created facilities. This approach is visible from the fact that still many villages do not have a proper plan for O&M of Community Sanitation Complexes. In this backdrop it is critical to learn from the TSC and NBA experiences and to identify characteristics and competencies conducive to breaking the cycle of failure and to evolve sustainable systems for Community led O&M.
There is no silver bullet that will drastically improve the O&M Challenges associated with Community Sanitation Complexes (CSCs) but ensuring community participation and empowerment of governance structures at GP level may yield positive result. The actors seeking to improve the functionality of CSCs must understand the integrative nature of CSC planning, construction, and maintenance. This must be viewed in a value chain framework where focusing myopically on one part of the chain i.e. construction will significantly limit the potential for hygienic usage and sustained maintenance. Going forward we must look into the following aspects
The O&M strategy should be characterizedby their adaptation to the local context, community participation, built-in mechanisms that ensure financial viability, use of technologies that areculturally appropriate and emphasis on environmental sustainability.
Social and Behaviour Change Communication (BCC) approaches should be based on variability of location-specific issues and behaviour preferences- only construction spree will not translate into achieving the larger objective of promoting CSCs. Involvement of Swachhagrahis, and FLWs will help to promote appropriate behaviours
Along with evolving a proper O&M system at local level, sensitization of communities on hygiene and appropriate usage must be prioritised as experiences suggest that unhygienic conditions and practices are one of the major reasons for failureof Community sanitation Complexes.
Interdepartmentalcoordination will be critical to ensure availability of running water supply, electricity, and in faecal sludge management. Coordination with NRLM will help to engage SHGs in O&M of CSCs.
Provisionof Soap Bank, incinerator, dedicated space for hand washing will promote positive behaviours among community-   perhaps COVID-19 pandemic provides an opportunity to promote CSCs as Hygiene Hub
Provisionof O&M fund at GP level using 15th Finance Commission resources mustbe prioritised to hire sanitation worker and to ensure regular availability of consumables.
In the big villages/near to town- outsourcing of professional agency could be a good option for regular O&M–  involvementof Local NGOs or development partners would be critical to ensure involvement of community, local panchayats & CBOs, in identification of appropriate locations for CSC Construction and in supportive supervision, onsite training of masons & swachhagrahis and feed back to concerned officials to ensure sustain function
And the most critical point is to understand the difference between a Public and Community  Toilet and accordingly develop the O&M appraoches for Community Sanitation COmplexes
Regards,
Asad Umar
Aga Khan Foundation  
You need to login to reply
Re: Thematic Discussion: O&M Opportunities in Community Sanitary Complexes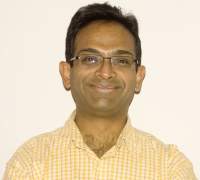 03 Dec 2020 08:40
#31336
by

nityajacob
Dear all,
We are happy to share the synthesis document for this discussion. Links to some of the presentations and documented are included in the document.
Regards,
Nitya
This attachment is hidden for guests.
Please log in or register to see it.
This message has an attachment file.
Please log in or register to see it.
The following user(s) like this post:
paresh
,
AjitSeshadri
You need to login to reply
Time to create page: 0.237 seconds
DONATE HERE