Extending technical support to the National Urban Livelihoods Mission (NULM) for convergence with Swachh Bharat Mission (SBM) - UMC, India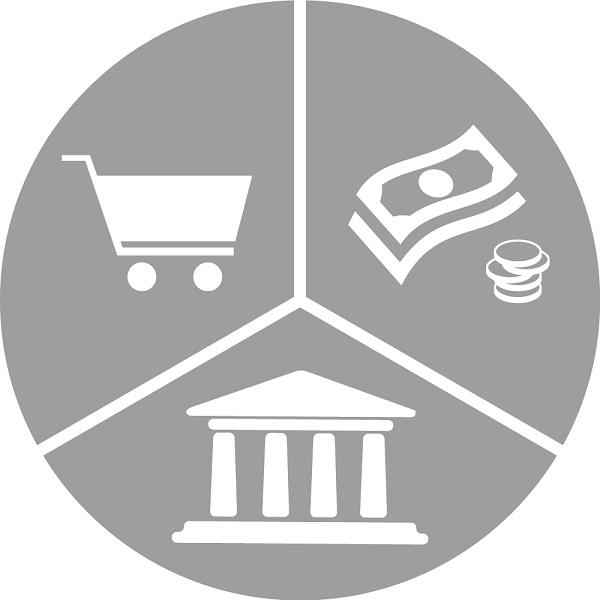 Extending technical support to the National Urban Livelihoods Mission (NULM) for convergence with Swachh Bharat Mission (SBM) - UMC, India
23 Aug 2018 08:28
#25952
by

umcasia
I am Manvita Baradi, Director, UMC (Urban Management Centre) in Ahmedabad, India. We have been a SuSanA partner since 2017 (see
here
). This is our SuSanA partner profile page where we have now added one project and six publications:
www.susana.org/en/community/partners/list/details/1637
Today, I'd like to bring to your attention our project
Extending technical support to the National Urban Livelihoods Mission (NULM) for convergence with Swachh Bharat Mission (SBM)
It is in the SuSAnA project database here:
www.susana.org/en/knowledge-hub/projects/database/details/591
I copy below some information from the project database:
2017 - 2019 • Urban Management Centre (UMC)
Purpose:
To strengthen and sustain community engagement platforms for urban local bodies in India to deliver sanitation services, and to enhance opportunities for employment and enterprises development in sanitation.
Activities:
Urban Management Centre (UMC) is providing technical support to facilitate convergence of missions (DAY-NULM and SBM) through a Technical Support Unit (TSU) established in Ministry of Housing and Urban Affairs (MoHUA). The program is funded by the Bill and Melinda Gates Foundation.
The TSU at the national level comprises of technical resources specializing in social mobilisation, sanitation, livelihoods, capacity building and monitoring and evaluation. The national TSU aims to strengthen the mission architecture to create an enabling environment; improve roll-out processes and monitoring at the state level to ensure efficiency and effectiveness; and support integration of sanitation under the NULM and other missions.
The technical resources at the state and city level are supporting in on-ground implementation in select cities in Odisha; handhold the city level mission teams to plug gaps in the last mile delivery of NULM activities; and feed the learnings from pilots at the state and city levels to the national TSU for scale-up.
Activities include:
1. Building capacity at the centre, state and city level for convergence of sanitation and livelihoods through :
o Strengthening mission management systems and architecture
o Identifying gaps in technical capacities of the national, state and city level missions, conduct training needs assessment and design tailor made training modules to deliver trainings.
o Developing staffing structure and financial framework for state and city level and recommend a staffing framework to fill the gaps.
o Propose peer-to-peer learning through national and international study tours, assist NULM in developing Learning Management System, integrate NULM's e-learning training modules on Ministry of Housing and Urban Affairs (MoHUA), and develop an audio app for mission functionaries.
2. Enhance Urban Local Bodies (ULBs) with communities on sanitation service delivery through strengthening the Social Mobilization and Institutional Development component.
3. Enable the urban poor to engage in sanitation related employment and enterprises development through:
o Strengthening employment through Skills Training & Placement (EST&P) and Self-Employment Program (SEP) components of the livelihood framework
o Bridge the gap between skill gap assessment and skilling, developing database of trained sanitation workers and providing access to missions including the SBM, AMRUT, National Health Mission (NHM), HfA and SCM.
o Improve financial literacy of the beneficiary and create favourable environment for financing of sanitation related enterprise
o Integrate sanitation in the mission framework, in skilling and employment
Objectives:
The program has four key objectives:
i) strengthen NULM's mission architecture and management systems
ii) strengthen capacity of national, state and city mission units
iii) support integration of sanitation under the urban livelihoods mission, and convergence with other missions and iv) use learnings from pilots in one state (Odisha) and its select cities to strengthen the mission.
Further information:
UMC is also providing technical assistance in Odisha's state unit, and in select cities to realise the convergence between SBM and NULM at the ground level.
Link to project website:
www.umcasia.org/content.php?id=103
Funded by: Bill & Melinda Gates Foundation
Size of grant: $ 2,489,802
If you have any questions, please ask them in this thread. Comments are also welcome.
Regards,
Manvita
You need to login to reply
Time to create page: 0.298 seconds