Technical Assistance to support Government of India for Swachh Bharat Mission (gramin/rural) - Water, Sanitation and Hygiene Institute in New Delhi, India
2992 views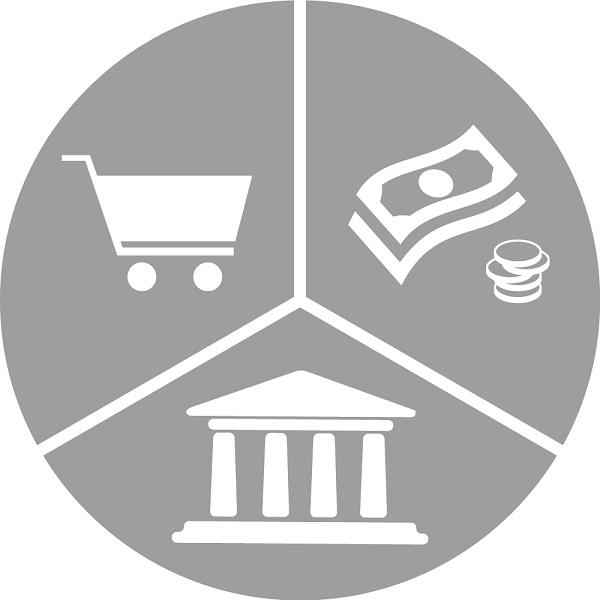 Marine Chief Engineer by profession (1971- present) and at present Faculty in Marine Engg. Deptt. Vels University, Chennai, India. Also proficient in giving Environmental solutions , Designation- Prof. Ajit Seshadri, Head- Environment, The Vigyan Vijay Foundation, NGO, New Delhi, INDIA , Consultant located at present at Chennai, India
Re: Reply: Technical Assistance to support Government of India for Swachh Bharat Mission (gramin/rural) - Water, Sanitation and Hygiene Institute in New Delhi, India. Re : The Taj area at Agra. UP .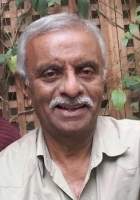 20 Jun 2018 06:23
#25412
by

AjitSeshadri
Re: S B M Projects at The Taj. Agra. PIC : Dr. Arumugam Kalimuthu. Ngo: WASH Institute. New Delhi.

Dear Project Co ordinator.

I offer my well wishes for SBM initiatives being done nation wide. My main interest is at the Project Initiatives done at The Taj Mahal area at Agra. UP.

I had been associated with a Ngo CURE. New Delhi and their team in mapping -The Taj East Drain.

A detailed study was done and nature based Dewats solutions were designed and intended to be implemented. Both solid and liquid waste were intended to be remedied with re use of resource.

This suggested project and its elements modelled on ecological development of The Taj Reserve Forest in general and The Taj East Drain in particular.

I shall thank you to aprise me of the Project initiatives carried at The Taj etc.

With well wishes to Project Team

Prof. Ajit Seshadri. Vels University. Chennai

cc to Dr. Ms Renu Khosla. Chair Person. CURE Ngo New Delhi.
Prof. Ajit Seshadri, Faculty in Marine Engg. Deptt. Vels University, and
Head-Environment , VigyanVijay Foundation, Consultant (Water shed Mngmnt, WWT, WASH, others)Located at present at Chennai, India
You need to login to reply
Technical Assistance to support Government of India for Swachh Bharat Mission (gramin/rural) - Water, Sanitation and Hygiene Institute in New Delhi, India
19 Jun 2018 06:42
#25404
by

Elisabeth
For those of you interested in sanitation in rural India, you might like to take a closer look at this project (funded by the Gates Foundation) which is coming to an end later this year:
++++++++
Title of grant:
Technical Assistance to support Government of India for Swachh Bharat Mission (gramin/rural)
Subtitle:
To support Gram Panchayats in areas of program implementation, capacity development, strategic behavior change communication and demand generation for sustained safe sanitation practices among rural populations, monitoring, learning and evaluation
Name of lead organization:
Water, Sanitation and Hygiene Institute (WASH Institute)
Primary contact at lead organization: Mr. Arumugam Kalimuthu
Grantee location: New Delhi, India
Start and end date: 1st September, 2016 and 30th September 2018
Grant size: USD $1,981,657
Short description of the project:
The Project seeks to Build the capacities of 1,651 Gram Panchayats (GP) around Ganga river across five states namely Bihar, Jharkhand, Uttar Pradesh, Uttarakhand and West Bengal, assist ten pilot "Iconic Sites" on how to best improve sanitation. These Sites (including the Taj Mahal) will act as examples for the 100 Iconic Sites identified under SBM. All are important historical sites that help the Indian public understand and appreciate the importance of Swachh Bharat and the implementation of the Mission and help MDWS to institutionalize and strengthen the Rapid Action Learning Units (RALU) framework to speed up capacity building on sanitation across the country. The Project also support the Ministry to develop strong project management systems and tools for increasing efficiencies in procurement, financial management and project delivery. It also aims at ensuring seamless transition to the government personnel to continue to manage SBM activities longer term.
Goal(s):
To work together with the Ministry to provide sustainable sanitation solutions to rural
areas in India by providing Technical Assistance to MDWS's Swachh Bharat Mission (Gramin).
Objectives:
- Improved sanitation status of Gram Panchayats (GPs) along the River Ganga
- Improved sanitation in Iconic Places (high footfall tourism places) under SBM rural special initiative
- Comprehensive learning, monitoring and evaluation system for SBM progress through Rapid Action Planning Unit (RALU) across all States established
Biggest successes so far
:
- Increased sanitation coverage which is around 70% presently.
- Around 215 districts and more than 2.5 lakh villages have been declared Open
Defecation Free
- All villages on the bank of river Ganga have been declared ODF as part of Namami Gange
Initiative
- 20 iconic places selected for Swachhta Iconic Places (SIP) initiative
- All ministries and departments working focused on Swachhta (Cleanliness) as part of
Swachhta Action Plan (SAP) and proposed 12000K core for Swachhta for FY 2017-18
Main challenges / frustration:
- Existence of multi-layer of decision makers and stakeholders slows down the pace of implementation. Frequent meetings with the decision makers and stakeholders are undertaken to speed up the pace of implementation.
- Striking a balance between the PMU's and Ministry's priorities. Regular dialogue is undertaken with the Ministry to move forward in this regard.
Further information: see here in SuSanA project database:
www.susana.org/en/knowledge-hub/projects/database/details/380
Any questions or comments, please put them into this thread.
Regards,
Elisabeth
You need to login to reply
Time to create page: 0.256 seconds