Innovative Governance Reform Programme in cities of Delhi, Jaipur and Kolkata (CFAR, India)
5765 views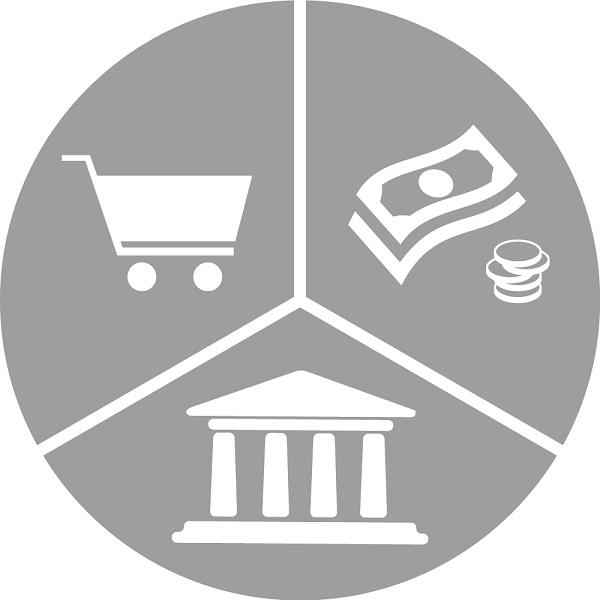 Innovative Governance Reform Programme in cities of Delhi, Jaipur and Kolkata (CFAR, India)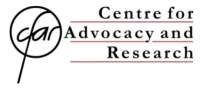 16 Jun 2016 06:52
#18257
by

CFARDelhi
We have a grant by the Bill & Melinda Gates Foundation for a sanitation project and the details are as follows:
Title of grant:
Innovative Governance Reform Programme in cities of Delhi, Jaipur and Kolkata

Subtitle:
- by strengthening and expanding women-led empowerment strategies
Name of lead organization: CFAR (Centre for Advocacy and Research)
Primary contact at lead organization: Akhila Sivadas, supported by Shramana Majumder
Grantee location: India
Developing country where the research is being tested: India
Start and end date: November 2015 to October 2018
Grant type: (e.g. Global Challenges Explorations, Reinvent the Toilet Challenge, Other): Other
Grant size: USD 2,000,000 (see: www.gatesfoundation.org/How-We-Work/Quic...s/2015/11/OPP1136671 )
Short description of the project:
Overview:
In 2008, CFAR identified sanitation as a key concern of the urban poor, and began to actively work on the issue in 2012. CFAR mobilizes communities and enables them to articulate their demand for sanitation and related services and simultaneously works with the government to sensitize and assist them to effectively respond to the needs of the community.
CFAR's advocates with the government for more sustainable sanitation solutions, which goes beyond provisioning of community toilets to waste management and menstrual hygiene management. Supported by BMGF, CFAR focuses on strengthening community engagement in the poorer settlements of Delhi, Jaipur and Kolkata to improve the quality of sanitation facilities and services through purposeful convergence of policy, program and innovations.
Key Initiatives:
Facilitating formation of community forums, groups and CBOs:
CFAR enables women forums supported by youth groups and adolescent girl forums to shape community participation and involvement in demanding sanitation amenities, strengthening personal and household hygiene and securing quality services
Capacitating Community Forums:
CFAR partners with these forums and builds their capacity to work with the government and link up with the local self government bodies and authority. While community empowerment is happening, we sensitize officials on the needs of residents living in clusters and underserved settlements
Facilitating interface:
CFAR facilitates interface between the community forums and relevant local bodies. To foster greater support for community we conduct evidence-based advocacy using tools such as survey and report card to drive home the need for slum improvement and redevelopment.
The second phase of the work was initiated since November 2015 and in this phase we aim to:
Expand to two towns in Tamil Nadu as well as intensify the work in Delhi, Jaipur and Kolkata, increasing its outreach to 108 settlements.
Intensify our focus on menstrual hygiene management in the expanded areas.
CFAR is piloting the concept of 'positive deviance,' that entails leveraging existing healthy sanitation and hygiene practices within a community, to transfer them to others. Over the next three years, we plan to make positive deviance a core element of the behavior change interventions we are undertaking
Goal(s):
Over the last two years we have witnessed a major paradigm shift on the issue of Sanitation at the policy and programmatic level. This includes the constitution of the high powered Swachh Bharat Mission (SBM) or Clean India Mission by the Prime Minister, with greater focus on 'cooperative federalism' and the devolving of flagship programmes such as the National Health Mission to the states. Given the high priority accorded by the Government of India to making India Open-defecation Free by 2019 and positioning access to sanitation facilities and services as a key development goal at the district, state and national levels, CFAR would like to leverage this new-found commitment to deepen the community engagement with the issue by addressing the mounting problems of urban sanitation; particularly in settlements that are underserved in many ways.
Objectives:
To advance the above thrust, we aim to strengthen our work by focusing on three domains. They are:
1) The program domain that is shaping many transformative processes with sanitation both as a core and cross-cutting issue
2) The user or community domain, especially in highly inchoate and socially fragmented settlements and spaces, where through the Women Forums we will advocate for greater convergence and coordination between diverse institutions and constituents. This would lead to unified response starting from household practices to facilitating behaviour change and resolving larger issues and concerns of unauthorized areas, slums and clusters within it
3) The media domain to stimulate broad but consistent engagement with the support of Women's Forum and placing community voices at the centre of it in order to highlighting the importance of community engagement and enabling their aspirations to be shared and strengthen transparency and accountability.
Research or implementation partners:
NA
Links, further readings:
For details of various intervention activities that are carried out, you could refer to our facebook page-https://www.facebook.com/cfar123/?fref=ts
(our website is under construction)
Earlier project (Phase 1): Partnering with Mission Convergence an Innovative Governance Reform Programme in Delhi, strengthening and expanding women-led empowerment strategies
forum.susana.org/forum/categories/5-clts...trategies-cfar-india
Current state of affairs:
In Delhi- a tri-partite MOU between DUSIB (Delhi Urban Shelter Improvement Board), CFAR and Mahila Pragati Manch (MPM) has signed where MPM will be responsible for strengthening community engagement to increase users involvement in toilet management; CFAR will bring community and stakeholders in one platform; and DUSIB or Government will ensure the mandate of strengthening public service is sustained and strengthened.
To ensure full involvement of the Community, we have developed a larger Forum of residents drawn from various lanes to ensure that residents contribute in different ways to the initiative. Some will be involved in public education; some will be involved in monitoring the usage; some will be part of creative teams will do wall writing, script street theatre, organize cultural events etc.
In Rajasthan; National Urban Livelihood mission is working in 40 cities and they facilitate formation of SHG and federate them. CFAR has been requested for orientation of Federation members and leaders on Twin Pit Toilet Technique under SBM.
In Kolkata as of now 88 ICDS centres have been covered through trainings on linkage between WSH and Mother and Child Health for ICDS workers and helpers. Now a proposal has been submitted to Department of Women and Child Welfare that similar training be done across 571 centres in the Municipality. For replication of similar trainings at the state level a proposal has been submitted with Director Department of Women and Child Welfare.
Also a formal proposal has been submitted to Principal Secretary, Education, Government of West Bengal for initiating an MHM intervention for students and teachers in secondary schools in the State.
Biggest successes so far:
• CFAR has reached 24,240 through its WASH programs across Delhi, Jaipur and Kolkata
• CFAR has created 79 health champions or community advocates in Jaipur through their work with BMGF
• In one project area, the Jhalana slum in Jhalana Kunda, .226. household toilets have been constructed, with 585 applications approved and 310 applicants received the subsidy as of April 2016. This slum is now being developed as a learning site under the Swachh Bharat Mission.
• In 2015, the First ever MoU with the Nodal agency of Swachh Bharat Mission-Delhi Urban Shelter Improvement Board (DUSIB) is under process- The CFAR WSH team, along with members of Mahila Pragati Manch (MPM), have submitted the TOR and a Discussion Note to DUSIB.
• In July 2015, CFAR has been mandated as a key partner in implementation of SBA in Jaipur by the Mission Director and Directorate of Local Bodies-Jaipur and has also been appointed as member of High Powered Committee under SBA under Government of Rajasthan
Main challenges / frustration:
The major risk we face is that the National Program-Swachh Bharat-under a Mission is still in a formative phase with the goal posts being frequently re-visited. Moreover, at this stage efforts are being made to get a buy-in from different stakeholders. This not only includes the state governments and the nodal departments such as Urban Development and their various agencies but also local self government and the municipality resulting in some measure of uncertainty about who are the drivers, duty-bearers and collaborators of the programme. It is in this context of ambivalence that there is a risk of disconnect between the developments on the ground and the system. The response time of the latter may not be as decisive as it needs to be.
At the level of community, a major risk and challenge we foresee is that; the myriad of risks and vulnerabilities that urban poor communities face may disrupt their engagement and involvement in the programme.
If you have any questions or comments, please put them in this thread.
Shramana Majumder
You need to login to reply
Re: CFAR received Swachh Award 2018 in Pune for outstanding work on public and community toilets services strengthening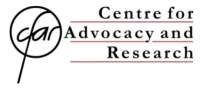 26 Feb 2018 08:24
#24196
by

CFARDelhi
Early last week CFAR's Pune team received the Swachh Award for 2018 for the outstanding work it has been doing through Community Management Committees to strengthen public and community toilets services, ensure clean drinking water and clean settlements. The award has been constituted by the Pune Municipal Corporation (PMC) to create public awareness on the various innovative initiatives that are being undertaken by stakeholders- private/public/NGOs/corporates - to improve the hygiene and sanitation status of the city.

The award, comprising of a trophy and cash prizes, was presented to Community Messengers by the Mayor of Pune, Hon. Mukta Tilak, the Dy. Commissioner Mr. Suresh Jagtap, and Actor Mr. Sachin Gavali.

Aim of the Award
This prestigious award aims at not only triggering a positive and competitive spirit among stakeholders, across all the wards of the city to perform better and achieve `Swachh' status, but also to encourage them to showcase best practices that have had an impact and are scalable and replicable. More importantly, such initiatives could be used to create knowledge sharing platforms for all stakeholders and build awareness among the citizens on various hygiene and sanitation practices.

The awards were given on the basis of nomination/ self-nominations, received by the Department of Solid Waste Management (SWM) under various categories such as; efforts led by Individual Household, Housing Society, School / College, NGO, Public and Private Sectors. The parameters followed by the jury, comprising of sanitation sector experts, academicians, NGO representatives etc., focused on whether creative solutions – either technical or social, were used to address issues of solid waste or sanitation, the number of people positively impacted by the intervention and the number of IEC activities that were held.

CFAR's award winning entry

In its application under the NGO category, the CFAR team provided details of its efforts and achievements in various settlements. For example, details were given of how:

- In Visharatwadi 112 B, the community, after mapping the status of community-cum public toilets, held a dialogue with the officials of Department of Solid Waste Management, during which they presented evidence (through photographs) of the difficulties being faced by the community. This direct exchange accelerated the response and by December 2017, the Department of Solid Waste Management replaced 10 broken seats of the community toilet during September and October 2016, repaired the water tank, restored internal water supply and repaired the toilet stalls.

- The CMC also identified three dengue prone spots in the area with the active participation of the community initiated awareness drives in the settlements. This in turn prompted the Department of Public Health to fumigate all the settlements.

- The issue of the Ghanta Gadi not being regular and the short time given to collection of waste was brought to the notice of the SWM Department resulting in an extension of the timings and assigned spot for the Ghantha Gadi.

- Similarly, in Shramik Vasahat, the process of evidence collection and dialogue resulted in the Department of SWM removing the blockage in 6 toilet seats and cleaning of the premises. The wiring of 3 street lights in the basti was also repaired so now all the street lights in the basti are fully functional.

- In Laxmi Nagar, the CMC in tandem with the SWM Department removed the blockage of 2 public toilet seats, replaced 2 water taps and restored the pipeline. Fifteen street lights were also repaired. Similarly, street lights were repaired in Ganesh Nagar and in Kamraj Nagar settlements.
You need to login to reply
Time to create page: 0.189 seconds