Laboratorio de Vivienda - Acceso a saneamiento en asentamientos urbanos (in Spanish) - Housing Laboratory - Access to sanitation in urban settlements
1067 views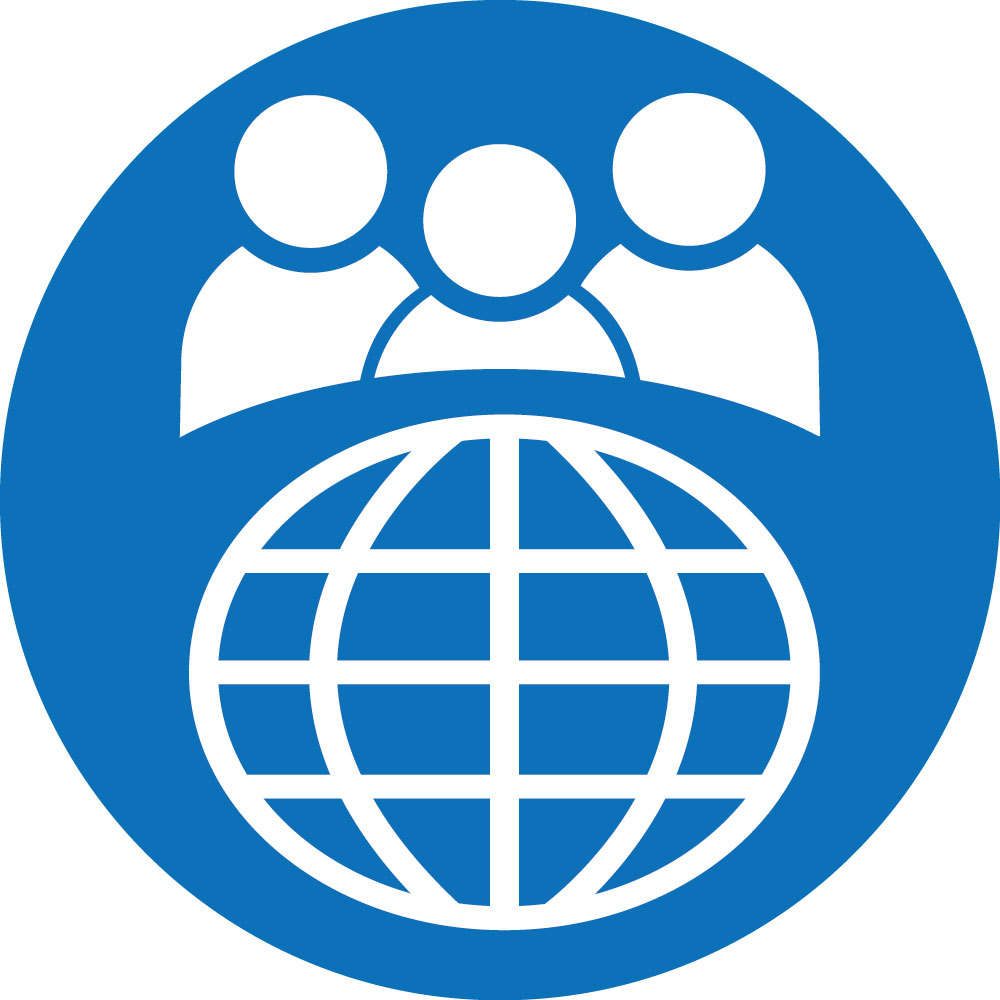 Laboratorio de Vivienda - Acceso a saneamiento en asentamientos urbanos (in Spanish) - Housing Laboratory - Access to sanitation in urban settlements
12 Nov 2020 17:43
#31187
by

carmenfleitas
𝘿𝙚𝙨𝙙𝙚 𝙃𝙖́𝙗𝙞𝙩𝙖𝙩 𝙥𝙖𝙧𝙖 𝙡𝙖 𝙃𝙪𝙢𝙖𝙣𝙞𝙙𝙖𝙙 𝙋𝙖𝙧𝙖𝙜𝙪𝙖𝙮 𝙥𝙧𝙚𝙥𝙖𝙧𝙖𝙢𝙤𝙨 𝙩𝙧𝙚𝙨 𝙇𝘼𝙑𝙨
(Laboratorios sobre la Vivienda adecuada) con el auspicio de la Plataforma Prácticas del Hábitat Urbano y Vivienda (UHPH). Iniciamos el primero el próximo jueves 19 de noviembre, Día Mundial del Saneamiento. Nos acompañan en esta iniciativa la Cooperazione Internazionale (COOPI), CEAMSO y la Fundación Moisés Bertoni. Así también, tienen el auspicio de la Plataforma UHPH , del BID y el apoyo de Latin WASH
Serán interesantes espacios de debate sobre los desafíos, obstáculos y alternativas de respuesta en el acceso a saneamiento como un derecho humano básico de todas las familias paraguayas que habitan asentamientos urbanos.
⠀
𝑨𝒑𝒖𝒏𝒕𝒂́ 𝒆𝒔𝒕𝒂𝒔 𝒇𝒆𝒄𝒉𝒂𝒔: 19 y 26 de noviembre, y 3 de diciembre - Hora de Paraguay: 10:00 a 11:30 hs. e inscribite sin costo
https://zoom.us/webinar/register/WN_4jCrul6jTs2IAwCnqyMRCw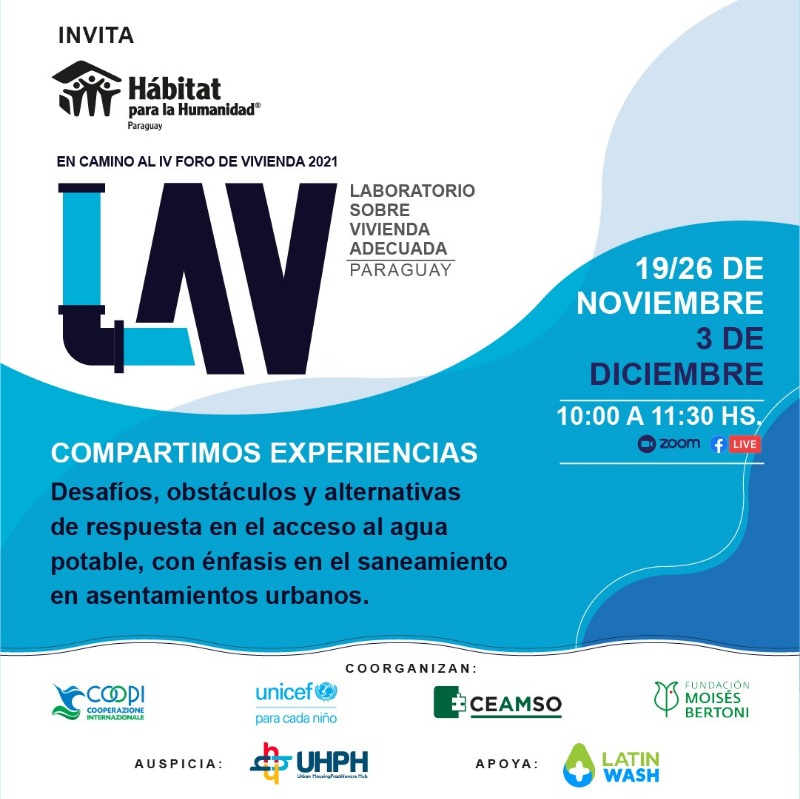 ++++++++++++
Translation to English (added by moderator):
From Habitat for Humanity Paraguay we prepare three LAVs
(Laboratories on Adequate Housing) under the auspices of the Urban Habitat and Housing Practices Platform (UHPH). We started the first one next Thursday, November 19, World Sanitation Day. We are accompanied in this initiative by the Cooperazione Internazionale (COOPI), CEAMSO and the Moisés Bertoni Foundation. Likewise, they are sponsored by the UHPH Platform, the IDB and the support of Latin WASH
They will be interesting spaces for debate on the challenges, obstacles, and response alternatives in access to sanitation as a basic human right for all Paraguayan families living in urban settlements.
⠀
Write down these dates: November 19 and 26, and December 3 - Paraguay Time: 10:00 a.m. to 11:30 a.m. and register at no cost
You need to login to reply
Re: Laboratorio de Vivienda - Acceso a saneamiento en asentamientos urbanos (in Spanish) - Housing Laboratory - Access to sanitation in urban settlements
24 Nov 2020 13:28
#31273
by

carmenfleitas
Este jueves 26 de noviembre, continuamos con el 2do Laboratorio de Vivienda donde hablamos sobre Modelos de Gobernanza y Gestión en el sector WASH
⠀
Serán nuestros expositores: 
Mario Villalba Ferreira
, 
Katrina Lisnichuk
, Nadya Rangel Rada (Secretaría Distrital del Hábitat de Bogotá, Colombia), y Ing. Fabián Cazar (Gerente de Agua Potable y Saneamiento, Etapa EP, Municipalidad de Cuenca, Ecuador).
Contaremos con la moderadoración de 
Carla Torreani
 (Fundación Moisés Bertoni).
⠀
Organizamos estos LAVs con COOPI, Unicef Paraguay, Ceamso y Fundación Moisés Bertoni. Estas actividades tienen el auspicio de la Plataforma UHPH y el apoyo de Latin WASH.
⠀
Te esperamos el jueves, 26 de noviembre - Hora de Paraguay: 10:00 a 11:30 hs. Inscribite en: 
https://bit.ly/LavsPy02
⠀
Transmisión a través de la cuenta del Facebook de Hábitat para la Humanidad Paraguay y UHPH.
You need to login to reply
Time to create page: 0.314 seconds