Looking for a mould for producing UDDT locally in Moldova
22.5k views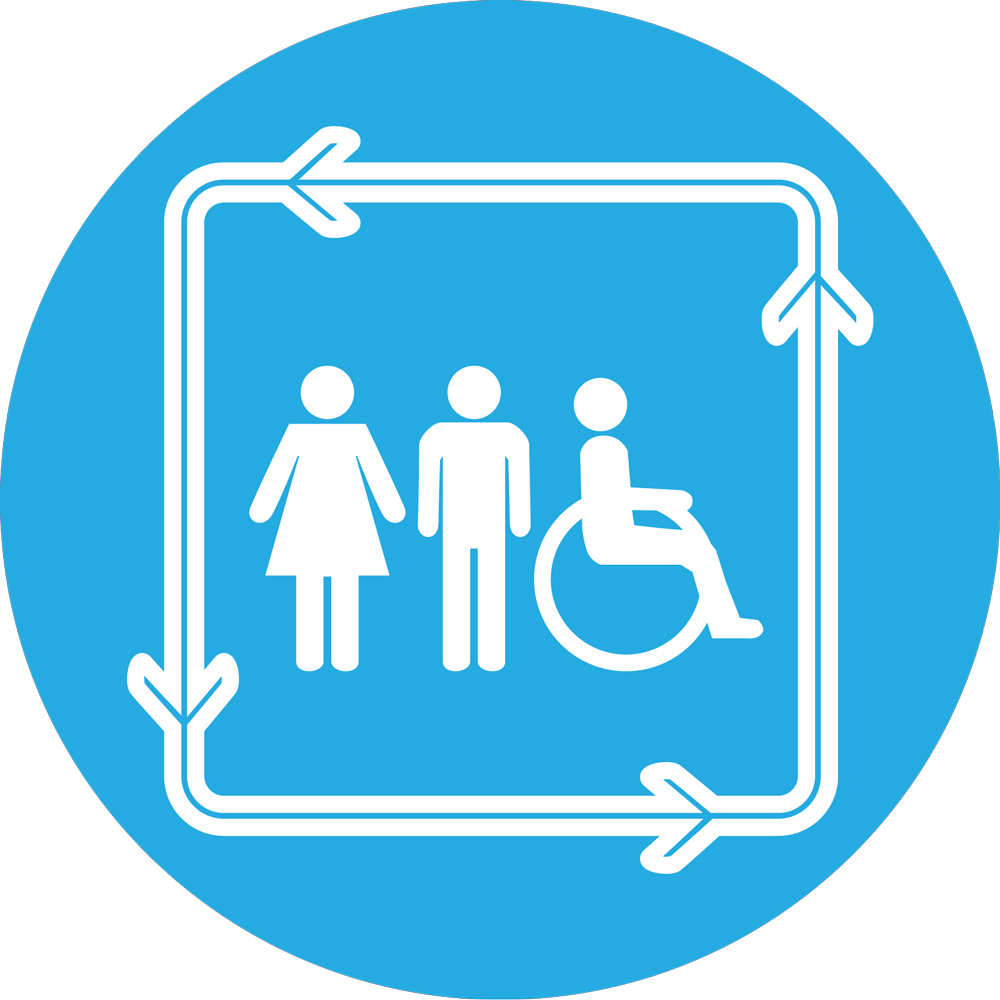 Re: Looking for a mould for producing UDDT locally in Moldova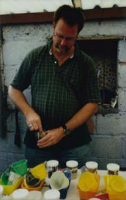 14 Mar 2015 12:18
#12474
by

DaveBates
I know of a design to make UDDT's very inexpensively from locally-available materials, if that is your objective. To make them with a higher level of construction, I can get you a sophisticated mold also. Let me know what are your interest.

Dr. David A Bates, P.E.
UDDT Specialist
You need to login to reply
Re: Looking for a mould for producing UDDT locally in Moldova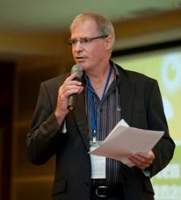 14 Mar 2015 21:38
#12478
by

denniskl
Hi David

Would appreciate details of mould maker
Creator of the RealChange Global Impact Fund and MCM GREENMAN GROUP

Solving housing quality , power reliability, water supply and sanitation management in developing countries with private sector impact investors money

Philosophy

* See a problem.
* Make sure it's the real problem (by talking to the people with the problem).
* Find people who are solving this problem somewhere in the world and collaborate - and learn from them to solve the problem
OR
* Create a new solution where none exists
* Find passionate people who care about the problem to help implement solutions

Our solution approach - what's yours?

Dennis McMahon
From Australia; based in Malaysia
www.mcmgreenmangroup.com (R & D and project implementation)

www.RealChangeImpact.com

Funding from the private sector, giving market level returns
You need to login to reply
Re: Looking for a mould for producing UDDT locally in Moldova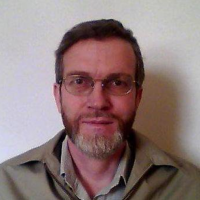 16 Mar 2015 02:32
#12483
by

Amos
Below is a UD toilet I developed recently which can quite easily be made out of a bucket or buckets. The toilet unit (made out of a bucket) can be used with a pit system as well as simply set on top of a bucket. I hope to include more information soon if people are interested. It has a gate which nicely blocks the feces area and which needs to be and only should be opened when defecating. The gate is also made from the bucket while the handle of the bucket creates the hinge system. This link gives more information on this toilet system;
liftupthepoor.net/SimSan.html
The upside down bucket is simply a riser and the waste would fall right on through into the pit.
Amish background. Natural born questioner, researcher, and developer.
You need to login to reply
Re: Reply: Looking for a mould for producing UDDT locally in Moldova
17 Mar 2015 05:16
#12499
by

shrikantbhate
Dear Dr.David, we are into eco sanitation and implement schemes in rural India. I am interested in UDDT mould, pl let me know the designs and price etc. regards,

-- Prof.Shrikant Bhate. Architect and Social Entrepreneur. D-9, Durvankur SocietyI,Panchavati. Pashan. Pune 411008. R:020-2589 9527 Mobile:91-09890440648
You need to login to reply
Re: Looking for a mould for producing UDDT locally in Moldova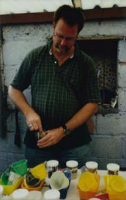 27 Mar 2015 17:23
#12637
by

DaveBates
WHERE TO GET A MOLD TO MAKE TOLIET BASINS FOR UDDT'S (Urine Diversion Dehydration Toilets)
Sorry for the delay....I am travelling in Asia...in process for returning to USA from Japan.
Here is the link to my dissertation abstract:
etd.lsu.edu/docs/available/etd-03312008-000156/
This is the link to my dissertation. In there are pictures in many places on the toilets, and the manufacturer of the toilet molds is in there with their catalog, and their contact information back in 2008. Just flipping through the report, you will easily find the pictures of the toilets and mold...recommend you look at all photos...they tell a story of the reality of implementation of "compost toilets" (urine diverting dehydration toilets - UDDT's)....and read what you wish, especially the abstract, introduction and conclusion. There are various tables and charts that are easy to read and quite revealing.
etd.lsu.edu/docs/available/etd-03312008-...ricted/Bates_dis.pdf
I will try to contact the manufacturer, confirm if their contact info reference above is still current, and see if they can ship you a mold and at what cost. They actually had a university make these molds out of fiberglass....not an easy process...and took years to refine the process... a process that we supported them with. The manufacturer/not for profit group has always been very reasonable in their costs and in supporting our organization and projects. The Architect's name who founded and runs their group is Cesar Anorve...look for him in my dissertation.
We need to discuss/confirm...exactly what you need.... a mold to make the basins, or how to make the mold itself...like I said a university made the sophisticated molds they use, but you can make the molds "by hand" in the field, which is how we started out.
More later,
Dr. David Bates
239-400-0499 (USA Magic Jack Number)
This email address is being protected from spambots. You need JavaScript enabled to view it.
www.linkedin.com/in/davidbates4/
www.facebook.com/david.bates4?ref=hl
You need to login to reply
Time to create page: 0.267 seconds
DONATE HERE