The Luoloo (I like to build cheap UDDT toilets in western Kenya)
5394 views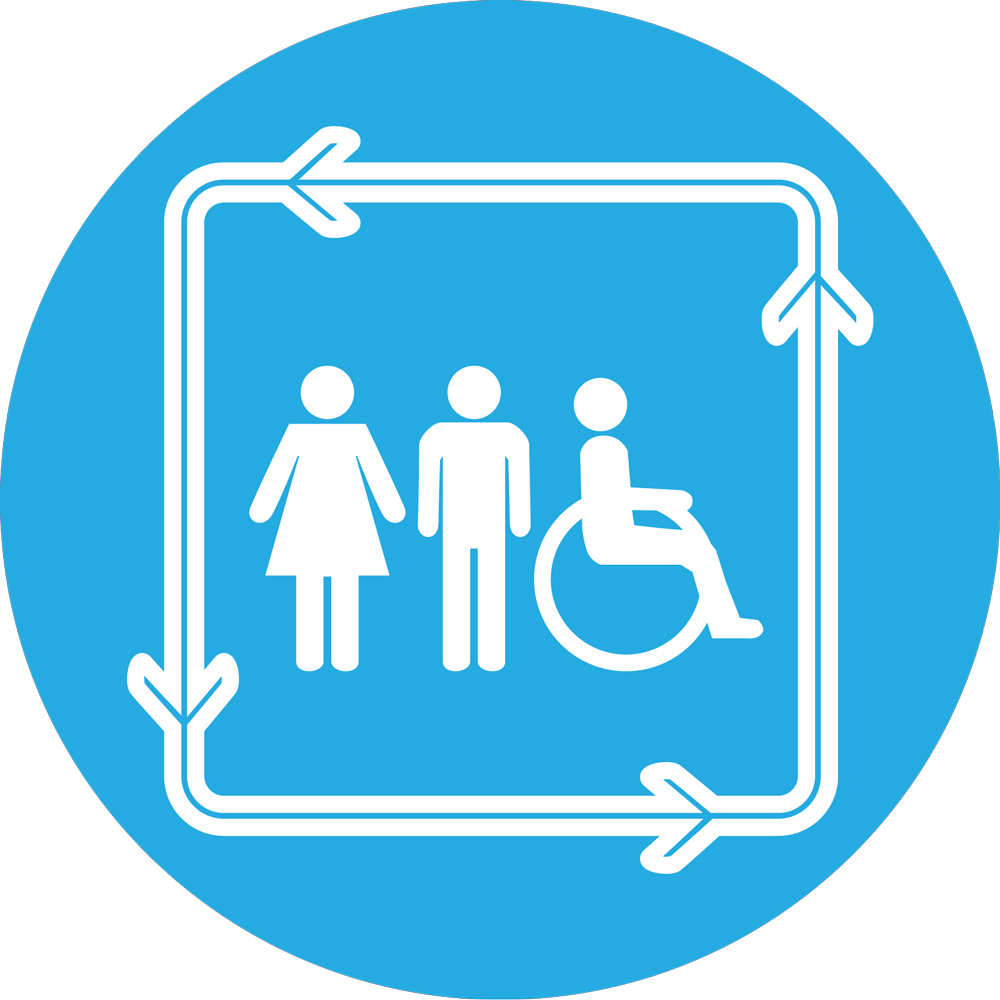 The Luoloo (I like to build cheap UDDT toilets in western Kenya)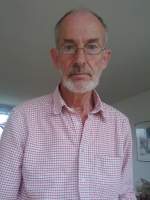 24 Nov 2015 17:25
#16018
by

foksven
Hi,
I am new to this and it is kind of a scary feeling to raise my voice. Also excuse my not perfect English. Swedish is my native language.
I like to build cheap UDDT toilets in western Kenya. Hence the nickname Luoloo. I have gathered information here and made the following compilation.I appreciate your comments.

- cut the length of a roof plate into four pieces and let those pieces form the wall of the faeces chamber (this is actually my own idea)
- build a wooden floor on the foundation made by the roof plate pieces and leave a hole for the squatting plate. The squatting plate is not bolted to the floor but lies loosely on the floor, so that it can be raised when the faces bag and the jelly can is to be changed
- use the squatting plate from Kentainers Ltd and attach some hooks under the faeces hole to make it possible to hang a meal bag under the faeces hole
- make some small holes in the meal bag to let water out
- cover the ground with a plastic sheet
- fix a tie strap near the edge of the meal bag and hang the bag so that the tie strap resides on the hooks
- for the urine part, use a jelly can, place some oil on the bottom and let a pipe from the urine end near the bottom under the oil
- make a hole in the floor in one of the corners on the east side for at vent pipe

Some extra features:
- cover the ground to the east and west with aluminium sheets to provide more sunshine on the walls and thus raise temperature in the chamber
- if candles can be afforded, drill a hole in the vent pipe and place a burning candle in the pipe to increase air circulation

With this design the faeces in the meal bag should be fairly dry and the heat from the sun on the roof plates should kill much of the harmful things.

When the faeces bag is to be changed, the tie strap is used to close the bag.
.............................................
That is the household part

In a central place arrange for the households to dispose of the stuff
- the urine from the jelly cans is emptied into o 2 cubic meters tank
- a wall made of a piece of roof plates is prepared with v-formed slots on the upper edge. The bags can be hanged in the V using the end of the tie strap

.............................................
From this central place someone will come with a truck and collect the faeces bags and the urine tank to be posttreated somewhere.

I imagine that the material used for the toilet can be provided for less than 100 Euro. I imagine the toilets are built in the IKEA style; i.e All pieces needed are put in a package and from that package the toilet can be assembled in a few hours.
/Sven
The following user(s) like this post:
jkeichholz
You need to login to reply
Re: The Luoloo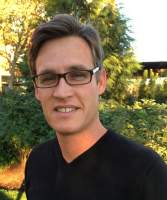 24 Nov 2015 21:22
#16020
by

kcrussel
Kory C. Russel
Assistant Professor | Landscape Architecture | Environmental Studies
College of Design | College of Arts and Sciences
University of Oregon

Chair of Container-Based Sanitation Alliance

korychristrussel.wixsite.com/mysite
on Twitter @korycrussel
You need to login to reply
Re: The Luoloo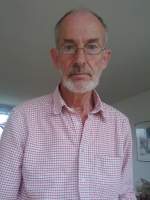 24 Nov 2015 22:16
#16021
by

foksven
Hi kcrussel,
Yes I know about Sanergy. I met with some of their guys at Kentainers and I would have liked to visit their site where they experiment in different types of post treatment. Sadly they don´t welcome visitors. They have a toilet called Fresh Life but I think it is too expensive for a single household. It is aimed towards public use.
You need to login to reply
Re: The Luoloo
11 Dec 2015 13:46
#16235
by

Elisabeth
Hi Sven,
Welcome to the forum! Don't worry about your English, it is totally fine; and even if it wasn't that would be fine, too.

You started your post with
I like to build cheap UDDT toilets in western Kenya
Can you please expand on this? Which organization do you work for, who are the expected users, how many toilets do you want to build, how will they be maintained, who will do the training with the users upfront, how is your work embedded in larger projects or in any government-led initiatives, who will pay for the toilets etc.?
Remember, building a low-cost UDDT is really the easy part. The hard part is to make sure they are
loved and cared for by the users
; and - if successful - that they are replicated and scaled up so that not just a couple of families get a toilet but hopefully hundreds and thousands of families?
Have you checked out the Wikipedia page on UDDTs (
en.wikipedia.org/wiki/Urine-diverting_dry_toilet
) and the references it links to? If yes, has that been useful for you?
Regards,
Elisabeth
You need to login to reply
Re: The Luoloo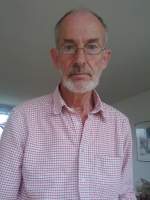 11 Dec 2015 15:05
#16238
by

foksven
- I am a member of the Swedish organization "Friends of Kabondo". We support the district Kabondo. We get some knowledge through a cooperation with "We effect". There is a local organization Karopa through which we channel our support. They also get money from "Forum Syd".
We have this far built two toilets of the Ecosan type designed by SIDA/GTZ. They got quite expensive - 200-300 thousand Ksh, so for toilets aimed to households I look for cheaper designs. I studied Sanergy and think there model is good. Simple UDDT toilet, fetch feces to some central place for posttreatment. Compared with the Sanergy solution I will try a few simplifications: build the toilets locally and just buy the squatting plate from Kentainers. Use jute bags to contain the feces instead of plastic buckets.
I think the feces will dry quicker if the temperature in the feces chamber is high so I think that if the chamber walls are made of pieces of corrugated iron sheets as used in roofs, they will be warmed by the sun and hot. Do you think the iron sheets will corrode quickly?

- How many? Well, if the design is accepted by the people and the toilets can be build to a cost of less than 10.000 Ksh I think we can build thousands. To start with the members of Karopa can use this kind of toilets. They already experiment in using the urine from the first to UDDT toilets. I talked to "Toaletter utan gränser" and they talk about toilets in the price range of around 1000 SEK, that is about 11.000 ksh.
- Yes, I have read the Wikipedia page and the information here in the Susana forum.
You need to login to reply
Re: The Luoloo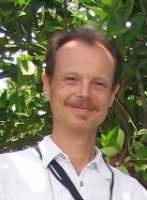 16 Dec 2015 21:25
#16282
by

HAPitot
Quite innovative - I like the iron sheet idea!

Just wondering: what do you call meal bags? And wouldn't handling these bags be a nuisance?

For my part, I have concluded that brick and mortar constructions are still the cheapest, using as much mud mortar as possible.

H-A
Hanns-Andre Pitot
M.Eng. Environmental Pollution Control
presently in Seesen, Germany
You need to login to reply
Re: The Luoloo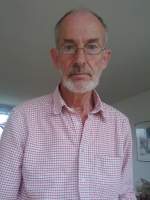 16 Dec 2015 22:05
#16283
by

foksven
I think that we will try jute bags of the type used to carry coffee beans and hang them under the feces hole. Handling? I think that if we first prepare the bags with a tie strap it would be easy just to tighten the tie strap when you change bag.
We have built two toilets by using adobe stones, i.e hardened soil but they got quite expensive. We also applied metal doors with the idea that sunshine should heat the chamber. Now I think iron sheets serve the purpose of the metal doors at a muck lower cost.
I want to have a design where everything can be prepared in advance and then assembled IKEA style. In that way we can make hundreds at a reasonable cost.
As posttreatment I think pyrolysis is best as Sanergy try. If the jute bags with feces are dried it may be easier to pyrolyze them.
You need to login to reply
Re: The Luoloo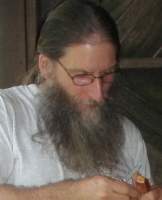 17 Dec 2015 13:04
#16299
by

canaday
Dear Sven,
These are important issues.
What do you mean by "meal bags"? Jute sacks are somewhat expensive and disposable. I use woven, polypropylene sacks, which are very strong and long-lasting (esp. if not left in the UV of the sun). They allow water vapor to evaporate out and oxygen to filter in. They can also be used year after year. I buy the ones that had held flour at the bakery for US$0.10, since no one else wants these dusty bags.
I used to hang the sacks, but it is much more practical place them in plastic bins (or maybe even baskets) that hold them nicely open. The plastic bins have holes perforated in the bottom to allow the small amount of liquids to drain safely into the soil under the toilet. This also makes it much easier to change the sacks.
You may like to see the low-cost UDDTs on my blog, inodoroseco.blogspot.com
(including a UDDT that essentially costs nothing)
... and this publication in Sustainable Sanitation Practice:
www.ecosan.at/ssp/issue-06-toilets/issue-06-toilets
Please send us photos of the toilets you are building. And please tell us more about the communities you are working with and their acceptance of the toilets.
Best wishes,
Chris
Conservation Biologist and EcoSan Promoter
Omaere Ethnobotanical Park
Puyo, Pastaza, Ecuador, South America
inodoroseco.blogspot.com
The following user(s) like this post:
Carol McCreary
You need to login to reply
Re: The Luoloo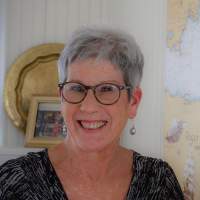 17 Dec 2015 17:34
#16303
by

Carol McCreary
Chris Canaday's appropriate tech solutions are an inspiration to those of us promoting waterless sanitation systems in industrialized countries. Here in the USA most of the buckets, barrels, bottles and woven polypropylene are disposed of in landfills.
Chris is also a personal inspiration to me and others at PHLUSH. Most men of his intelligence and ability lack Chris' modest demeanor and tireless desire to reach out and help others solve problems. When we asked about ideas to help unhoused people living on the streets of our cities, he sent instructions for
A Free Minimalist Urine-diverting Dry Toilet (UDDT) for the Unhoused, Poor or Disaster-stricken
.
As I see it, the challenge of meeting the sanitation needs of 2.5 billion fellow humans calls us to imagine low tech and stop gap technologies. Some would say that these systems are not good enough. People who are very poor or disaster stricken first need to protect their dignity and self respect and not give up. Once these needs are met, they can join efforts to build toilet systems that are more complex and sustainable and meet more universal criteria.
Here's the link to Chris' minimalist UDDT.
www.phlush.org/2013/10/14/a-minimalist-c...r-disaster-stricken/
And here is more on Chris, a recnt Forum Featured User.
forum.susana.org/forum/categories/145-fe...m-california-ecuador
Carol
Public Hygiene Lets Us Stay Human (PHLUSH)
115 SW Ash Street #500, Portland, OR 97204
This email address is being protected from spambots. You need JavaScript enabled to view it.
www.phlush.org
@PortlandPHLUSH Join PHLUSH on Facebook
Carol McCreary
Public Hygiene Lets Us Stay Human (PHLUSH)
1240 W. Sims Way #59, Port Townsend, Washington 98368 USA

Toilet availability is a human right and well-designed sanitation systems restore health to our cities, our waters and our soils.
The following user(s) like this post:
Elisabeth
You need to login to reply
Re: The Luoloo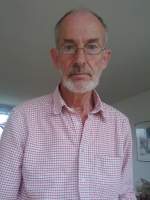 17 Dec 2015 18:07
#16304
by

foksven
Thank you very much for all the feedback you give me. I will go to Kenya in January and bring back the squatting plate and some bags and sacks that are available in Kenya and then I will use these materials to build an example toilet in my backyard and document the construction.
In another project we are pushing coal fabrication from corn cobs in kilns. Maybe it will be possible to make biochar from the bags filled with feces. That would be perfect.
/Sven
You need to login to reply
Time to create page: 0.362 seconds
DONATE HERE