Sanitation and health evidence: request for input to achieve consensus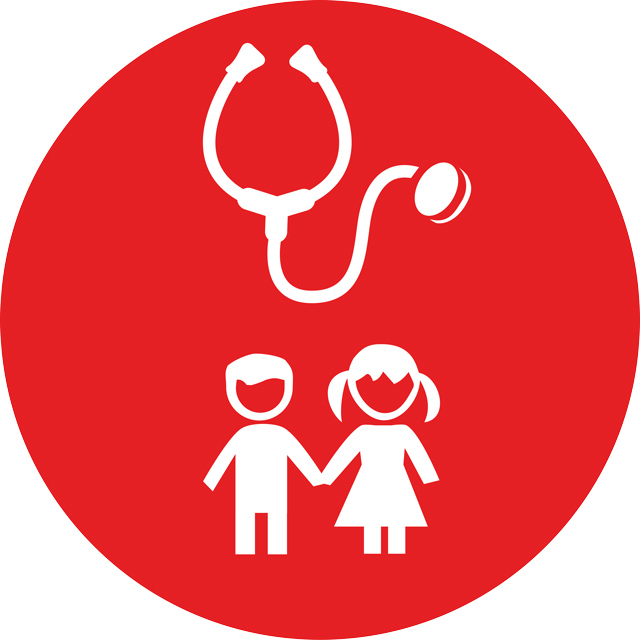 Re: Sanitation and health evidence: request for input into a consensus meeting

04 May 2018 10:57
#25000
by

kocsy
My question is, without sanitation can there be good health? Should sanitation researches be health based?
Thank you.
Dennis Ekwere
Focal Person
CYPLP Team
Nigeria.
www.cyplp.net.ng
The following user(s) like this post:
aloefan
You need to login to reply
Re: Fwd: [WG12] Evidence for Health Benefits from Improved Sanitation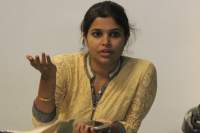 10 May 2018 13:02
#25061
by

GirijaR
Hi Jan and Radu,

Here I would like share the study findings that CDD Society had conducted under Nexus Project last year, the program aimed on one hand to improve the sanitation situation of a community and on the other, worked on providing nutrient rich food by using the waste generated in the same community. The project involved reusing treated waste water from the wastewater treatment system in food production and distributing these produce to the community.

*From the field experiences of the pilot interventions in one of the housing colony, it was realized that since colony itself has very unhygienic environment due to poor solid waste disposal system, open storm water drains, flies all around, etc., we shouldn't limit our definition of sanitation improvement to wastewater treatment system. The project's aim to impact under nourishment cannot serve the purpose only through nutrient rich food, as the starting point is 'poor sanitation contributes to under-nutrition' and hence "Sanitation" can't be limited to Toilets and Treatments, there are many other parameters that leads to the unhealthy environment. *

*This study findings has helped to plan and implement the interventions needed in the colony for the remaining years under Nexus project and to further scale-up in future the Nexus approach of closing the sanitation loop by addressing issues related to sanitation, health and nutrition. Hence, a**s an outcome of this study the project has taken up a few interventions related to sanitation aspects like conducting IEC campaign for women and children on hygiene practices, solid waste management and on home gardening. * With the above background, my question is *when we say "Closing the sanitation loop by addressing issues related to sanitation, health and nutrition", are we also considering the issues related to solid wastes, hygiene practices or only limited to ' Toilets and treatments'?*

Regards Girija R CDD Society, Bengaluru
You need to login to reply
Re: Sanitation and health evidence: request for input into a consensus meeting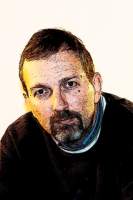 02 Jun 2018 23:01
#25291
by

sayboom
To the 22 individuals and organizations that responded to this call (through the Forum or by contacting us directly), a big Thank You!
On 24 and 25 May last week, WHO convened the "evidence consensus meeting" in Seattle and the consensus statement is currently in preparation; it will be published as soon as it is completed.
We received close to 70 questions, and not only from practitioners. Some were posed by researchers themselves, and they covered a wide range of important subjects, from research methods, to measures to use, programmatic approaches, the importance of the full sanitation chain (and other interventions, such as water supply and hygiene) as well as questions about study quality, and the validity of results.
Besides the formal results that will be published, I will put out two blogs that will go up on the IRCWaSH website as well as Sanitation Updates: one will summarize the questions we received and how we dealt with them in the meeting. The second will comment on the consensus statement once it goes public.
So for now, thanks again for sharing your questions and concerns, and stay tuned!
July 26 Update
: Attached is an overview of all questions we received, summarized in a number of categories.
A first blog describing the run-up to the meeting will follow shortly we hope.
This attachment is hidden for guests.
Please log in or register to see it.
---
Senior Program Officer on the Water, Sanitation and Hygiene team
Bill & Melinda Gates Foundation, Seattle, WA, USA
This message has an attachment file.
Please log in or register to see it.
The following user(s) like this post:
muench
,
aloefan
You need to login to reply
Re: Sanitation and health evidence: request for input into a consensus meeting
31 Aug 2018 16:35
#25999
by

muench
I found this a very interesting thread. While looking over it again, I noticed that on 26 July Jan Willem added an Excel file to his forum post (see above). The file is an overview of WaSH Practitioner questions which were posed in the run-up to the Sanitation Evidence Consensus Meeting convened by WHO, May 24 and 25, 2018
The questions fell into the following categories (see full list in Excel file in Jan Willem's post above this one):
1. Research methods
2. Study results and their validity
3. Study quality
4. Measures to use
5. Programmatic approaches
6. Sanitation chain and other interventions
7. Influencing practice
On 1 August, Jan Willem and Radu then published a blog post on the IRC website here:
www.ircwash.org/blog/sanitation-and-health-what-do-we-want-know
I copy the starting paragraph:
+++++++
Sanitation and health: what do we want to know?
Published on: 01/08/2018
Jan Willem Rosenboom
Guest blogger | Sr. Program Officer, Water, Sanitation and Hygiene (WSH) team, Bill & Melinda Gates Foundation
Experts meet to discuss reaching a consensus on what the evidence tells us.
This is the first of two blogs written about the "Sanitation and health evidence consensus meeting", convened by the World Health Organization (WHO) in Seattle on May 24 and 25 of 2018. It was written by Jan Willem Rosenboom and Radu Ban, who are both Sr. Program Officers on the Water, Sanitation and Hygiene (WSH) team at the Bill & Melinda Gates Foundation. This first blog will describe the process used to arrive at the consensus, while the second blog will describe the outcome of the consensus and will come out once the results of the consensus meeting have been published. Also, mark your calendars for a session during the 2018 UNC Water and Health conference dedicated to this consensus! *
++++++++++
and I copy the end piece of the blog:
+++++++
Selected questions
1. How was the evidence we have so far produced?
There are two types of evidence:
Historical studies and cross-sectional evidence, which show a strong link between sanitation and child diarrhoea and growth
Randomised controlled trials (RCTs), which are limited to a 2-year period at most and show mixed results, with some studies finding a link while others do not (possibly due to threshold effects or poor implementation).
Have sustainability and non-household sanitation been taken into account?
2. Which outcome measures are most useful, or needed, for evaluating the performance of sanitation programs, to capture their impact both within and beyond health? Have toilet use and cleanliness, the (un)reliability of diarrhea as an indicator and local exposure routes been taken into account?
3. What can be drawn from the recent studies regarding the hypothesis that exposure to environmental pathogens contributes importantly to stunting?
4. To what extent should programme evaluation go hand-in-hand with impact evaluations? Lack of impact could be due to poor implementation or limited uptake.
5. What is the role of observational, non-experimental studies versus RCTs? Should we pay more attention to complex system modelling for sanitation investment decisions?
6. How can research results be interpreted for other settings? What is the external validity, and how can we increase our confidence in applying insights generally?
7. How important is herd immunity, habitual and exclusive use, and maintenance (cleaning, effective pit emptying and waste treatment)? Look at SaniPath studies: how much shit people are exposed to in their environment. Investments in sanitation alone may not be enough to impact health.
8. Are we able to say anything about the efficacy of reaching different rungs of the sanitation ladder for achieving health outcomes?
9. Given the reasonable theory-based view that the health impacts of sanitation interventions in high-density locations are likely to be dependent on intervention coverage levels: what evidence is available to support links between coverage levels and health effects? Can we achieve an expert consensus despite lack of strong empirical proof?
10. How much impact should anyone realistically expect ANY sanitation intervention to have when (a) young children, including infants, spend a substantial amount of time playing outside of the domestic house and yard, and (b) sanitation interventions do not install barriers between animal vectors and young children? Which minimum sanitation threshold needs to be reached in crowded, low-income settings to achieve a health impact?
What next?
Following the completion of the meeting, a few of the participants have been working on a consensus statement. Once that statement has been finalised, it will be published and at that point, we will release a second blog that will reflect on the consensus, in light of the questions that were asked.
++++++++++
Thanks for keeping us informed about the progress in this consensus-seeking process!
Regards,
Elisabeth
* This conference:
The Water and Health Conference
www.cvent.com/events/water-and-health-20...6d03c56344d381d.aspx
October 29, 2018 - November 2, 2018
RALEIGH, North Carolina, USA
---
Community manager and chief moderator of this forum
(Funded via GIZ short term consultancy contract)

Dr. Elisabeth von Muench
Independent consultant located in Brisbane, Australia


This email address is being protected from spambots. You need JavaScript enabled to view it.

Twitter: @EvMuench
Sanitation Wikipedia project leader: en.wikipedia.org/wiki/Wikipedia:WikiProject_Sanitation
My Wikipedia user profile: en.wikipedia.org/wiki/User:EMsmile

You need to login to reply
Time to create page: 1.384 seconds