Strauch (1991) 'Pathogen Safety Zone Graph' - collated the thermal death curve of a number of enteric organisms
6308 views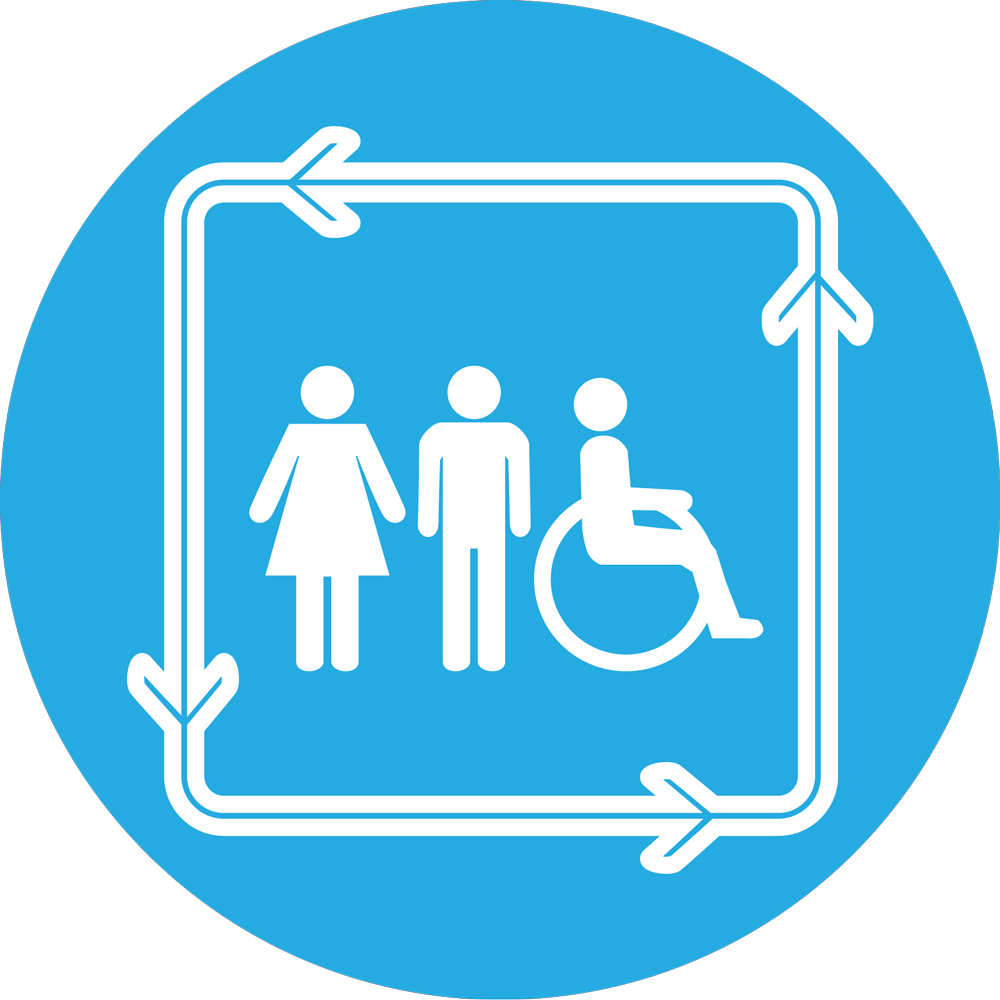 Strauch (1991) 'Pathogen Safety Zone Graph'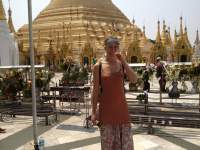 15 Nov 2017 17:36
#23197
by

evemackinnon7
Hi y'all,

Has anybody got the original paper by Strauch (1991 and 1998) that collated the thermal death curve of a number of enteric organisms, and was put onto one graph by Strauch?

In the UK the regulatory framework for sludge treatment and re-use is basically using this graph and I can only find it reproduced but not the original paper by Strauch D (1998): "Pathogenic micro-organisms in sludge : anaerobic digestion and disinfection methods to make sludge usable as fertiliser" European water management : official publication of the European Water Pollution Control Association. 1 (2) 12-26

The graph indicates that a safety zone according to a temperatures/time relationship necessary for achieving pathogen die off. This referenced provides the evidence for the treatment parameters (in the UK and EU) 55 degrees C > 4 hours the minimum temp/time for treatment. The graph indicates successful pathogen die off at lower temperatures (with a longer time period). Has anyone any references to this?

Thanks very much!
Water and Sanitation Consultant
Energy - Sanitation Nexus


This email address is being protected from spambots. You need JavaScript enabled to view it.
You need to login to reply
Re: Strauch (1991) 'Pathogen Safety Zone Graph'
20 Nov 2017 04:01
#23235
by

rajivkr
For a start, this might help:
the 1991 paper is available at
www.oie.int/doc/ged/D8196.PDF
STRAUCH, D. (1991). Survival of pathogenic micro-organisms and parasites in excreta, manure and sewage sludge. Rev. sci. tech. Off. int. Epiz., 1991, 10 (3), 813-846
Has the safety zone graph. maybe it got tweaked in 1998, not sure.
More later. and do share at the forum your research

Rajiv
You need to login to reply
Re: Strauch (1991) 'Pathogen Safety Zone Graph'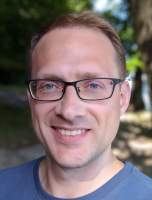 20 Nov 2017 08:02
#23238
by

JKMakowka
You need to login to reply
Re: Strauch (1991) 'Pathogen Safety Zone Graph'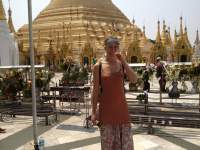 20 Nov 2017 14:09
#23241
by

evemackinnon7
Thanks Rajiv for the link. I had tried to search for this and not found it - so much appreciated!

It is interesting because it succinently collates the separate graphs of Feacham et al (1983) in to one paper.

Is this safety zone still the go reference for optimum treatment parameters - especially for composting - in time and temperature. As kris, shared the EU refer to it for there regulatory framework.

Strauch in this papers states that >46 degrees Celcius for one week is a sufficient safety zone for all pathogens. Hwoever, this is clearly below required standards in terms of time for exampe for Ascaris die - off (which can take up to 40 days at temperatures >45 degrees C for effective die off of Ascaris eggs.

Anybody have any comments on the use of the Strauch/Feacham safety zone graph.

Thanks

Eve
Water and Sanitation Consultant
Energy - Sanitation Nexus


This email address is being protected from spambots. You need JavaScript enabled to view it.
You need to login to reply
Re: Strauch (1991) 'Pathogen Safety Zone Graph'
21 Nov 2017 13:59
#23253
by

Elisabeth
Just wanted to point out that we've had a related discussion here on the forum:
forum.susana.org/34-urine-diversion-syst...rch-parameters#21072
The title of that thread was:
Reducing desiccation time for feces in UDDT - question on research parameters
David Crosweller, who I think had a similar question to you, posted there:
forum.susana.org/34-urine-diversion-syst...rch-parameters#20781
Just as an update on this, we found a book that does cover this to some degree and Sandy Cairncross, one of the authors, was kind enough to send this link. Hope it benefits others.

documents.worldbank.org/curated/en/70404...astewater-management
That link that he posted goes to the Feachem book from 1983: "Sanitation and disease : health aspects of excreta and wastewater management (English)"
Interesting that work done in 1983 is still so relevant today.

Regards,
Elisabeth
P.S. There is also a Wikipedia article on Container-based sanitation which is starting to take shape, thanks to the work of numerous authors:
en.wikipedia.org/wiki/Container-based_sanitation
We should ensure that any relevant references about pathogen kill are included there, too.
You need to login to reply
Re: Strauch (1991) 'Pathogen Safety Zone Graph' Is it relevant?!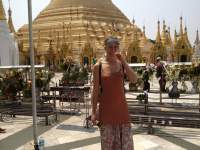 21 Nov 2017 17:16
#23254
by

evemackinnon7
Thanks for this, yes I have the World Bank book sitting beside now and have reviewed the chapters in detail that contain the individual temperature time die of graph, from what Strauch developed the comprehensive safety zone graph.

The thing is and I find troubling is - is it relevant to use with thermophilic composting systems for treatment of raw faecal sludge from containerised systems.

I was looking at the original research which supports these numbers and they are admittedely tentative predictions (by the authors themselves) in 1983. I think the tempearure time characteristics require updating with different types of composting equipments and processes.

Recent papers on pit latrine contents/composting indicates some different temperatures times for the die off for certain micro-organisms compared to those level suggested by the safety zone.

VEry brief examples:

Pourcher (2005) showed significant inactivation of enteric bacteria only after two months in composting where temperatures were above >55 for 13 days and over >45 degrees for 22 days in a month. Whilst enteric viruses were inactivated after one month.

Some like L. Monocytogenes were present after 4 months composting period, even though there had been an consistent temperature >55 degrees Celcius during the composting period and temperatures as high as 69 degrees Celcius.

The recent paper by Picone et al (2017) tracked microbial community in thermophilic composting in Haiti. The composting process here was a year and reduced all enteric bacteria to undetectable levels. However - this time is far longer than if one was following those time/temperatures recommended in the safety zone.

Marin et al (2014) also who demonstrated difficulty to remove Ecoli during hot composting reaching temperatures in excess of 60 degrees celcius.

What I mean is I am not confident in using these guidelines from 1983 to inform key process control parameters for CBS systems (the focus of my research), as there seems to be a lot of new research which does not conform.

However, it is worth mentioning they still inform the regulatory framework for the EU on sludge treatment.
Water and Sanitation Consultant
Energy - Sanitation Nexus


This email address is being protected from spambots. You need JavaScript enabled to view it.
The following user(s) like this post:
Elisabeth
You need to login to reply
worked in sanitation for most of my life. taught plumbing. have plumbing and builders license, certified inspector in all facets of construction, PhD in public administration & have taught construction management in university, traveled numerous countries, Interest UDDT and sanitation & clean water

Less

Posts: 69
Karma: 2
Likes received: 23
Re: Strauch (1991) 'Pathogen Safety Zone Graph'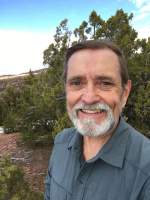 14 Feb 2019 02:29
#26964
by

Tore
Thanks for the study. It appears to use the same information as the 1983 Feacham study. It would be great if someone could come up with a formula that shows how many times are needed for short term higher temperatures over a number of times that would destroy the pathogens. I am thinking of a UDDT that would have elevated temperatures but maybe only 110F to 130F for shorter periods of time. How many times would it take to cause die off. It is easy to say that if I heat it to 160F there is total die off but that is not feasible with the UDDT.
Sanitation & water consultant in developing countries
You need to login to reply
Time to create page: 0.237 seconds
DONATE HERE