Aspects of Behaviour Change (to achieve ODF in India)
9521 views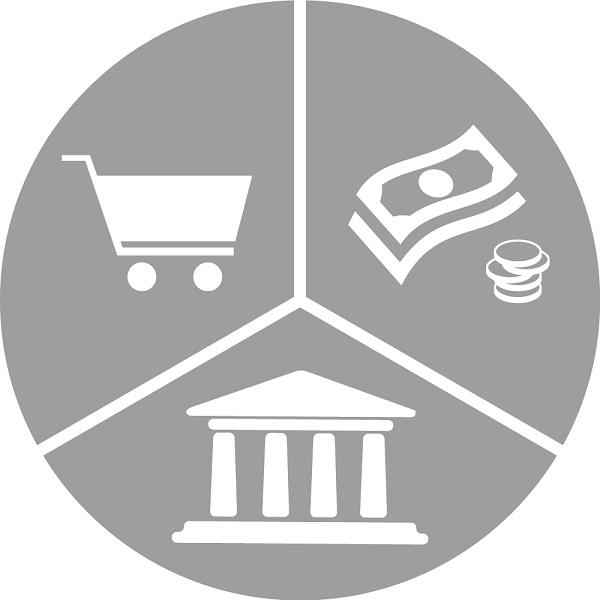 ODF+, ODF++ and sustainability of sanitation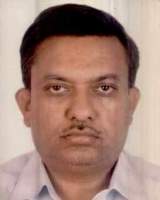 27 Aug 2018 18:47
#25972
by

sujoymojumdar
Dear members,

I work with UNICEF India as the WASH Specialist.

I take this opportunity to open the topic on behaviour change as the critical factor for consolidating gains from sanitation infrastructure and ODF.

The success of sanitation programmes rests on behaviour change. Migrating to the ODF-S and thereafter to ODF+ levels will require a consistent and dedicated engagement with communities on social behaviour change. They need to ensure all households have access, everyone uses toilets, maintain them, repair incorrectly built toilets, maintain safe hygiene practices and keep their surroundings free from waste water and garbage. They also need to ensure ground water is not contaminated by leachates from septic tanks or improper disposal of faecal sludge. Therefore, once the focused construction phase is completed, the longer haul of consolidating gains from sanitation starts.

I would like to ask you for your experiences about behaviour change. Could you please provide examples of behaviour change that have been effective in ensuring people use toilets, manage solid and liquid waste and practice good hygiene behaviour such as washing hands, safely dispose child faeces, practice safe menstrual hygiene and safely handle of drinking water. The central question is, "What are the behaviour change communications are required to sustain sanitation's gains after construction"

I look forward to an interesting discussion. Please send your responses by 6 September.

Sujoy Mojumdar
UNICEF
The following user(s) like this post:
mcgill
,
adityajn098
,
indraneel
You need to login to reply
Re: ODF+, ODF++ and sustainability of sanitation

28 Aug 2018 07:07
#25975
by

nasirsahar
Dear Majomdar,

This is quite interesting topic to look into ODF and ODF-S. At first, the most important issue, after the construction of millions of toilets under SBM, is lack of use or no usage at all. One of the practical and critical reasons for such behaviour is associated with the size of the toilet structure, the superstructure built as per SBM standard does not make households satisfied, while using they find it creating suffocation, therefore, in the extreme cases like rain or during the night, people try to use. The second behaviour issue is lack of maintenance of hygiene of the toilet that makes the users more susceptible to infection or interaction with disease-causing microorganisms.
The following user(s) like this post:
kanikasingh
You need to login to reply
Re: ODF+, ODF++ and sustainability of sanitation
28 Aug 2018 15:19
#25979
by

Ashok
The following user(s) like this post:
goeco
,
kanikasingh
You need to login to reply
Re: ODF+, ODF++ and sustainability of sanitation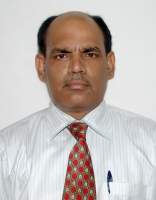 29 Aug 2018 15:25
#25993
by

pkjha
Dear All
Comment of Nasirsahar that improper superstructure may leads toilets non- functional is correct. However, there is no SBM standard for superstructure of toilet under its Guidelines. The guidelines say "The Toilets must have a superstructure acceptable to the beneficiaries, as the poor quality of toilets constructed has been one of the main complaints against earlier sanitation programmes. Various options for the Superstructure should be explored and information about the options available provided to the beneficiary for him to choose from". Households are free to select any pucca / durable superstructure as per their affordability. I have seen households with much better toilet superstructures. Oversized septic tanks and leach pits have also been reported from several districts.
Observation of Ashok on filling leach pits with subsoil is very right. It is mainly due to lack of adequate knowledge on toilet technologies and their applicability. Leach pit toilet (single or double pit) is not suitable for high ground water table areas. In such areas, there is little chance of leaching of liquid into the soil and more chance of infiltration of water from soil into the pits, depending upon level of ground water. Further, there is severe chance of contamination of ground water causing health and environmental problems. However, such toilets are being implemented everywhere irrespective of the hydro geological condition of the area. There are sustainable technologies for such areas, described in the Handbook on Technical Options for on-site Sanitation, released by the Ministry of Drinking Water and Sanitation, Government of India. Such technologies need to be properly disseminated by the local governments and entrepreneurs.
Best
Pawan
Pawan Jha
Chairman
Foundation for Environment and Sanitation
Mahavir Enclave
New Delhi 110045, India
Web: www.foundation4es.org
Linked: linkedin.com/in/drpkjha
The following user(s) like this post:
kanikasingh
You need to login to reply
Re: ODF+, ODF++ and sustainability of sanitation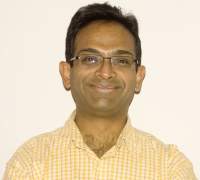 04 Sep 2018 07:43
#26014
by

nityajacob
Dear all,

The definitions of ODF, ODF-S, ODF+ and ODF ++ by the two ministries are attached.

I feel these are processes towards an end. The guidelines and definitions state what the steps are. Social behaviour change, that is buzzword now, is a means to this end as well. I will answering the question of what aspects of this are required to sustain sanitation's gains after ODF.

Socially accepted behaviour comes from peer-to-peer influences and to some extent, from outside influences. The first kind also needs a spark that may come from an epiphany, but is most likely to come from outside when a villager visits another place and brings back information about the outside world. This spreads slowly by word of mouth through the grapevine. With little pressure to back it, this information may not effect any behaviour. If the message is aspirational, people will take it up when time and means allow. I would draw parallel to the HIV/AIDS campaign of the 2000s and 2010s. From being an affliction of the 'sinful' and 'something that cannot happen to us', poeple started seeing it as a clear and present disease. It took 15 years for this to happen. Now HIV/AIDS is clearly out of the closet. The government health system, NGOs and donors drove the agenda. Consultants were not involved.

Something similar is needed for sanitation where the government system drives change. Using mass media, interpersonal communication, folk theatre and songs, messages that keep the focus on using and keeping toilets and surrounding clean need to be spread constantly. This needs a whole new set of messages from what sanitation campaigners are using now. Unfortunately, the mainstay of these messages remain the subsidy and dignity of women. This must change because money will dry up as villages become 'ODF' and toilets are for everybody.

The messages must be solution-oriented, not coercive, like 'use a condom' or 'have a single partner' for HIV/AIDS. Use a toilet, pit emptiers are available when your pits are full, wash hands after using a toilet or before handling food and water, keep your surrounding clean so flies don't breed. I feel emphasising the positive gives better results than coercion that only breeds resentment so that once the pressure is off, people revert to the old ways.

It is time the sector brought in communication experts from other fields to learn and adopt what worked there rather than groping in the dark. People who devised the anti-smoking campaign (negative), sell mobile phones and two-wheelers (positive) will be able to make a good contribution. Time to take off the technicians' hat and don the communicators' hat.


This attachment is hidden for guests.
Please log in or register to see it.
This attachment is hidden for guests.
Please log in or register to see it.
This message has attachments files.
Please log in or register to see it.
The following user(s) like this post:
PAyadi
You need to login to reply
Re: ODF+, ODF++ and sustainability of sanitation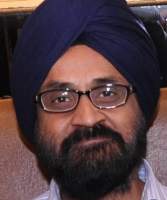 04 Sep 2018 10:39
#26017
by

depinder
Suggestions for sustaining toilet use - BCC for SBM next phase.
1. Behaviour change messaging followed during the construction stage should be emphasised again. If the toilets were not constructed with a behaviour change messaging then it will be difficult to induce adoption and usage.
2. Behaviours change messaging during toilet construction stage should address deeper self perception barriers if any(low caste and class self perception barriers : that we have a low quality life that we deserve as our fate). These explain why an individual or a community does not feel the need to build and use toilets and instead choses open defecation. These deeper self perception barriers to usage should be addressed in behaviour change messaging - that we use toilets because we are proud of ourselves, the manual labour we perform has a social value and hence we value our lives and will use toilets to ensure hygiene. Simply talking down to people, making fun of them or aggressively asking them to use toilets , will not work. People know the benefits of toilet usage.
3. In remote and tribal areas where caste divisions are not obvious, there deeper self perception barriers are in the form of - a lack of aspiration to improve the standard of loving. This needs to be the target of behaviour change communication. That using toilets will ensure - safety from natural causes(snake and mosquito bites, falling, injury), convenience and comfort(old age, pregnant, sick people). So even if my aspiration for an improved standard of living are not met by a toilet, atleast using a toilet will protect me from falling further. The key message needs to be communicated in BCC messaging.
These suggestion are based on the primary research undertaken by India WASH Forum on BCC
scbp.niua.org/content/sanitation-behaviour-change-research-2016
Depinder Kapur is a Senior Fellow at Shiv Nadar University, Delhi. He has lead the Sanitation Capacity Building Platform(SCBP) of National Institute of Urban Affairs learning, research and advocacy on decentralized and non sewered sanitation( scbp.niua.org). His professional engagements have been with AKRSP(Program Officer Forestry), SPWD(Sr. Program Officer), CARE(Director NRM), Oxfam(Program & Advocacy Director), WaterAid India(Country Head) and WSSCC(National Coordinator) and as an independent consultant.


You need to login to reply
Re: ODF+, ODF++ and sustainability of sanitation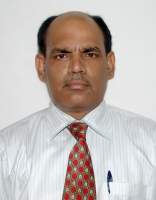 04 Sep 2018 16:13
#26021
by

pkjha
Dear All
I have some following suggestions:
In addition to continued activities related to IEC / BCC, capacity building and community mobilization for collective action to maintain ODF status, there should be dedicated human resources - at least one Swachhagrahi per village with defined roles and responsibilities and simplified payments methods on outputs or on outcome basis. Social marketing of sanitation should continue through innovative social methods to use commodities and services.
2. As per the recent survey report of SBM (G) released by the MoDWS, 41% households have single pits at national level. Karnataka state has the highest percentage (92%) of single pit toilets. Single pit latrine is mentioned neither in the Guidelines of SBM (First version issued by Mr Sujoy Mazumdar, the then Director, MoDWS) nor in the Handbook on Technical Options for on-site Sanitation (released under SBM by the Ministry and written by me while working with the Ministry). Retrofitting of single pit latrines into double pit is a major challenge to maintain ODF-S.
3. Capacity of single pit is for 4-5 years only depending on number of daily users of toilet. In rural areas, there is no readily available facility for cleaning the pits mechanically, nor can it be emptied manually as it contains fresh human excreta at the top layer. Manual cleaning is against the Manual scavenger's liberation Act 2013, which says the human excreta can't be handled till it is fully decomposed. Under such given condition, after the single pit is filled family members will be forced to go for defecation in open.
4. As per the above report, 10 % households do not use toilets due to lack of water. Availability of sufficient water to maintain toilet must be ensured by the local government to maintain ODF status.
5. Disaster Management Fund should be allowed for retrofitting damaged toilets during flood and other calamities. Recently, due to heavy floods in several states, several toilets have been damaged. There should be proper guidelines to utilize such funds to rebuilt / repair toilets.
6. As per the above Survey report, 32 % households have septic tanks in rural areas in India. Septage from septic tanks is disposed anywhere due to lack of infrastructure or any regulation, causing severe health hazards, environmental pollution and ground water contamination. Objectives of ODF+ or ODF++ will be adversely defeated if safe management of septage is ignored in rural areas. Effective policy is needed to make requisite funds available to Gram Panchayats from the 14th Finance commission, the MoDWS, State fund, MPLAD/ MLALAD, Bank credit etc for proper septage management.

Best
Pawan
Pawan Jha
Chairman
Foundation for Environment and Sanitation
Mahavir Enclave
New Delhi 110045, India
Web: www.foundation4es.org
Linked: linkedin.com/in/drpkjha
You need to login to reply
Re: ODF+, ODF++ and sustainability of sanitation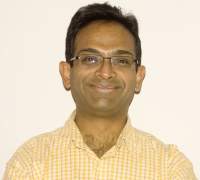 05 Sep 2018 07:31
#26024
by

nityajacob
Ashok,
These are very revealing. What I see is inappropriate use of the twin pit toilet. This goes beyond behaviour change to training masons how to make twin pit toilets in places where the water table is high, or using another containment method. It also shows how, no matter how good the behaviour change sessions in this village were, people will never use toilets. This is something that the government must note for handling post-"ODF" by providing different toilets and if the user got the subsidy, paying for them as well. This is also a waste of the subsidy, if paid.
Nitya
You need to login to reply
Re: ODF+, ODF++ and sustainability of sanitation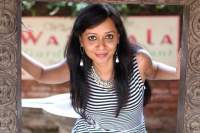 05 Sep 2018 16:39
#26027
by

sunetralala
Dear members,

With the realization that improved knowledge and awareness alone often do not result in behaviour change, systematic efforts are needed in order to achieve sustainable behaviour change results and outcomes, and the desired improved health impacts from investments in WASH programming.

There is an understanding that behaviour change requires more than business-as-usual approaches. Although, many health-based blanket campaigns and IEC material-based approaches are available, there is an increasing consensus that sustainable behaviour change efforts ought to be behaviour-centred with focused messaging coupled with an understanding of the barriers and drivers of specific behaviours (or the lack thereof). Often times programmes just jump from behaviour change objectives straight to the activities, without giving much thought to why people do what they currently do and what may be preventing them from adopting the sanitation and hygiene behaviours promoted. Sustaining hygiene behaviour change efforts are complex because the very nature of social engineering required to bring about lasting behaviour change seems to run contrary to some of the factors that make an intervention scalable – an ability to standardise inputs and break programme components down to easily replicable bits.

Therefore, in order to change a behaviour, there is a need to understand the factors that influence that behaviour. These factors (and the way they change) are based on evolving theories of behaviour change. In order to assist in the analysis and understanding of specific behaviours, behavioural frameworks commonly group the factors (behavioural determinants) that may influence whether an individual has the opportunity, ability and motivation to engage in a given sanitation or hygiene behaviour.

There are a number of different approaches used to understand behavioural determinants. I would like to share a section of the national BCC guidelines from Cambodia that may help further the discussion. This BCC guideline was developed based upon the key principle that analysis and recommendations and, therefore, behaviour change campaigns need to be evidence-based. A thorough literature review was conducted to provide a sound knowledge base of what is known about toilet adoption, HWWS, and safe household treatment of water in Cambodia.

A variety of behaviour change models exist that could have been used, including the EVO-ECO model that considers the interaction between the environment, the brain and the body. The SaniFOARM and FOAM frameworks were chosen in Cambodia because they were developed specifically for WASH behaviours and, also because several organizations currently apply these models in designing their sanitation and hygiene programmes. These two behavioural frameworks were developed by WSP in 2008, to address sanitation (SaniFOAM) and handwashing (FOAM) practices. Broadly these categorize sanitation and hygiene behavioural determinants under:
• Opportunity: a category of four factors that can affect an individual's chance to perform the target behaviour including structural and institutional factors (e.g., social norms, fines or sanctions, and access to products and services);
• Ability: a category of factors related to an individual's skills and capacity to perform the target behaviour;
• Motivation: a category of factors that affect an individual's desire to perform the target behaviour including their beliefs and values and social, physical, or emotional drivers.

An elaboration on both these frameworks is available at the World Bank website.

To conclude, while designing a behaviour change campaign aimed at sustainability we might want to consider that we are probably more a product of the environment than what people tell us. Thus, the same message may mean different things to two people. For instance, to one, it may mean open the tap and a hand sanitizer and to another it may mean buy an extra soap, travel a few kilometres and get an extra bucket of water.

Regards,
Sunetra
The following user(s) like this post:
goeco
You need to login to reply
Marine Chief Engineer by profession (1971- present) and at present Faculty in Marine Engg. Deptt. Vels University, Chennai, India. Also proficient in giving Environmental solutions , Designation- Prof. Ajit Seshadri, Head- Environment, The Vigyan Vijay Foundation, NGO, New Delhi, INDIA , Consultant located at present at Chennai, India
Re: ODF+, ODF++ and sustainability of sanitation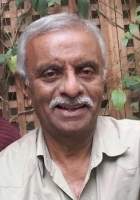 05 Sep 2018 19:17
#26028
by

AjitSeshadri
Kind Attn. Mr Sujoy Mojumdar.

It indeed is difficult to comprehend.. status as ODF..ODF+..ODF-S..etc.
I do understand all this keeping a paper note to assist in understanding abbreviations.

As a person having passion on this specific subject on holistic sanitation- principles and practices, and in general on this subject, wish to offer my comments as below:

1. As regards OD it would be seen that still 25% of the urban poor and many rural communities opt to follow the old conventional practice.. for varied valid reasons

Hence it would be prudent to have these spaces where the communities use for OD presently as for Controlled OD.
Carrying out OD in a controlled manner.

Next level plan and have similar area in order to plan COD...area wise same space for alternating use..

ie..one in use for 3-4 weeks and the other on O&M. for a month or so for operation and maintain practices..

All the human sludge are cleaned removed off the COD-space on O&M and co composted with bio mass cow dung as starter etc..and manure is created for use in agri farms etc..

The success is felt when the waste is utilised as a resource and the project is sustained..

All manure used for veg. gardens etc..

2. In many poor urban belts with no STPs, operational, all ww gets released without any treatment for varied reasons with ULBs..

At all these locations it is best to design and plan STPs ( process ) working on natural treatment..

The proposal as suggested below, no doubt would sound not in order ie issuing a feeling of " No confidence on ULBs"

But the reality is to be sensed and aptly one has to initiate corrective action for ensuring better quality of living in communities.

Natural treatment at all streams to be carried out as the flow is maintained.

Wherever the effluent streams from communities meet the bigger drain channel at the location of confluene point have deep ponds ( dug outs ) done.

What exactly happens is the solids and sediments get settled, consolidated to be compacted over time.

All these matter is desilted/ dredged and left on banks to dry and removal for bio- remediation and to compost pits.

At this location if a road or a lane exists. it would serve for using a mechanised version of desilter, dredger dumper to clear debries ex community drains .etc.

These accumulations are valuable to be composted and used as manure.

3. If a cesspool in the flow channels exists it could be used for treatmnt process on Dewats principles and practices.

The remedied water is recycled for growing.. floats having plants- elephant grass..
This plant sp. is used for feeding live stock cattle. goats pigs and ducks etc.

4. 2 Nos SHG s are created one for growng feed. Another SHG for taking care of live stock for commercial interest etc

The above notings are issued as guidance for doing environmental good and social benefits etc. in communities.
( Kind courtesy - CURE, Delhi Ngo)

Prof Ajit Seshadri.
Vels Unversity. Chennai. INDIA
Prof. Ajit Seshadri, Faculty in Marine Engg. Deptt. Vels University, and
Head-Environment , VigyanVijay Foundation, Consultant (Water shed Mngmnt, WWT, WASH, others)Located at present at Chennai, India
The following user(s) like this post:
sujoymojumdar
You need to login to reply
Re: ODF+, ODF++ and sustainability of sanitation
06 Sep 2018 18:19
#26038
by

adityajn098
Respected Sir,
I am a student of WASH in TISS, Tuljapur and I have little experience regarding the same. I don't know about the total behaviour change which you listed but while interacting with community in the villages, I realized that the safety and security of children and women of the house are the major driving force to use toilet. However, the push factor by the government is leading to poor construction but wherever the community or the individual household is involved in taking the decision independently have shown a great pull towards the regular use of toilet. It is also important to know that the community have very limited information about technologies available and cheaper alternatives which is leading towards the poor construction of toilets.
Children are the major agent of change which can infiltrate any community. The practices given in the schools can translate into change of behaviour in the family. This is a case of a student in Delhi.
You need to login to reply
Re: ODF+, ODF++ and sustainability of sanitation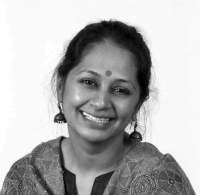 06 Sep 2018 22:14
#26039
by

Sanchita
The pluses and the S' do not change the overarching philosophy of campaigns like these. Movements that spur and shock people to shift to safe practices will continue to need the nurture and gentle push to keep at it.

Let's look at examples other than sanitation. When people choose healthy eating practices to lose weight, it is often time bound and measurable. As soon as that target is achieved (often over months), most people slip back to old habits. Other than the fact that human beings act irrationally, what could be the real cause behind falling behind despite months of mental and physical investment?

Experts would argue over and debate several factors and the science behind it whereas I would put my money on 'motivation.' How do I keep myself motivated to stay the course? How do I motivate others around me?

This applies to the sanitation situation too. I feel that a lot of investment will be required to keep individuals committed and communities motivated, to strengthen ground level institutions through capacity building and regular flow of communication.

I was reading about the IL&FS case study in the compendium by India Sanitation Coalition that highlighted how they used their CSR investments for O&M and sustainability in Gujarat. That is perhaps a model worth looking at.

Finally, the trick lies in managing the difficulty level of the campaign at this stage, which will be twice as high given that this time there will possibly be neither a carrot (incentive) nor a stick (sanctions) to influence behaviors.

My two pence,
Sanchita
The following user(s) like this post:
Elisabeth
You need to login to reply
Time to create page: 0.516 seconds
DONATE HERE