Overcoming WASH failure!
1255 views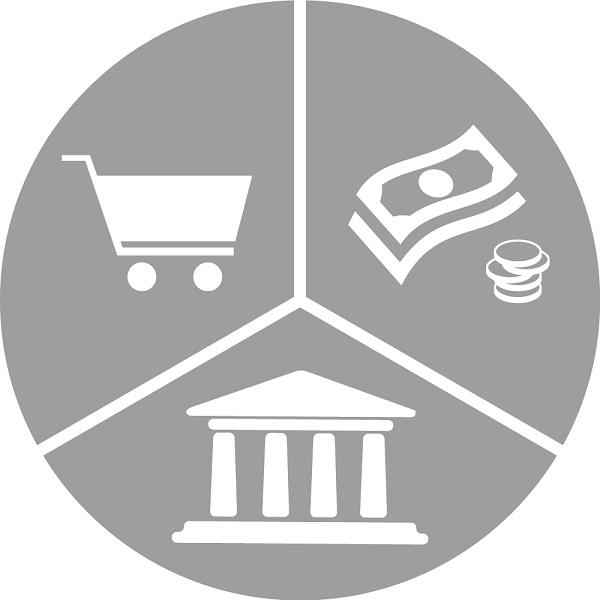 Overcoming WASH failure!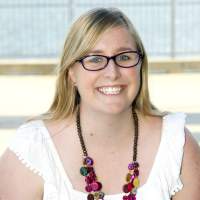 12 May 2022 04:03
#33533
by

DaniBarrington
Hi there!
We (WASH Failures Team, AKA Dani Barrington, Esther Shaylor and Becky Sindall) are working with the Sanitation Learning Hub to compile a publication looking at WASH Failures - why they happen, how we can talk about them more openly, and how we can a) fix them, b) avoid them happening in the first place!
We're looking for examples of WASH projects which have faced lots of challenges (or 'failures') and how these were addressed. We aren't really interested in technical failures, but more those we outlined in our Amplifying Local Voices project, e.g, those caused by:
Politics and bureaucracy
Unrealistic funder expectations 
Poor coordination and communication 
A 'project mentality' 
Idealistic planning
Inadequate community engagement
Insufficient capacity
If you have an example of how you/your organisation/someone you know turned a project around, and are interested in it being shared in a global publication, please
contact us
.
(you might also like to check out our
new website on all things WASH failures!
)
Cheers!
Dani Barrington, PhD, BE (Hons), BSc

Lecturer in Global Health
The University of Western Australia
The following user(s) like this post:
rkaupp
You need to login to reply
Re: Overcoming WASH failure!
05 Jul 2022 20:11
#33670
by

paresh
Dear Dani,
I was wondering how your project has progressed and if you have identified projects that will likely be included in the publication. Further, are you looking at failures of implemented projects to achive their objective or projects that failed to take-off. 

I was also curious to know how the term 'failure' is defined for the purpose. To me it is. very strong term as  many failed projects/initiatives can also be classified as work in progress. It probably also depends on who calls the project a failure. What do you think?

Regards
paresh
Paresh Chhajed-Picha
Researcher at Indian Institute of Technology - Bombay, India


This email address is being protected from spambots. You need JavaScript enabled to view it.

Twitter: @Sparsh85
Wikipedia: Sparsh85

Co-moderator of this discussion forum

You need to login to reply
Re: Overcoming WASH failure!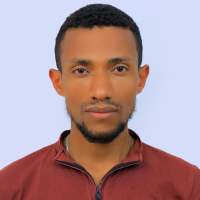 07 Jul 2022 22:15
#33684
by

kitesab
Dear  Dani, 
Last time , I asked a similar Question, Why WASH Business fail. The ideas that were emerging from the experts at the time are instructive.
  You can check it out from the link below , if it helps you.
forum.susana.org/learning-from-failures/...estion-from-ethiopia
Thank you 
Bacha  Kitesa 
WASH Expert ( BSc, MPH , MA)
You need to login to reply
Re: Overcoming WASH failure!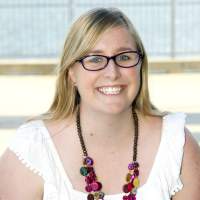 11 Jul 2022 06:24
#33690
by

DaniBarrington
Hi Paresh,
Thanks for your message! Thus far we have 13 confirmed interviewees and we're aiming for 20, so we're getting there!
In terms of language, we're currently writing something for the Sanitation Learning Hub, and I think the draft of the section on language might be interesting here:
One dictionary defines failure as an absence or lack of success, there are many variations on this but all are relative to a norm or an ideal and falling short of meeting the intended target, which is probably one key reason no-one likes to use the word – it is considered a black and white assessment of whether a desired outcome was met.

In 2018 when our work on WASH failures began to gain momentum, we were met with a lot of loud opinions on using the word 'failure': it was too extreme, too negative, people would not want to admit to failure due to the shame. We took to social media to ask our friends and family: what are some alternative (positive?) words for the term "failure"? Of the 25 (serious) suggestions we received, many were a variation on the theme of 'learning opportunity', with a handful of others related to outcomes. But some responses, and other conversations at that time, included WASH professionals telling us to 'cut the crap': call a failure what it is.

As a team we eventually decided that 'WASH Failures' was most appropriate: language is important in these discussions and if we had to choose one term to embody our work, and reflect the seriousness when things go wrong in WASH, we didn't want to tiptoe around the issue. While the word failure often implies something to be ashamed of or disappointed by it does conjure a stronger emotion than challenge or lesson learnt. Repeating the same failure again and again is something we should be ashamed of: we need to do better as a sector for the sake of those we are working to have access to basic human rights like clean water and safe sanitation, and most importantly we must Do No Harm. Failure may teach us something, but often that lesson has come at a high cost to someone else. Let's not pretend that failure is always a positive opportunity for growth. 

Of course, simply highlighting failures that have occurred is often not constructive. Rather, recognising that talking about failure presents a learning opportunity is the basis behind our work: we need to understand one another's failure so that we can learn from it and change our practices. 

Failures are not all the same and we need to look at how they manifest to enable us to learn and pivot, understanding this also helps us to appreciate why some failures are easier to accept than others. Failures differ in size, if its due to a product or process and how avoidable they are they are also objective and subjective.
 
In the Special Collection on Learning from Failure in Environmental Research and Public Health, Vernon and Myers outlined a typology of failure, defining it as avoidable, calculated, manageable or unpreventable. They proposed this approach to understand different types of failure, why some are more socially acceptable to share and how failures can be used as learning opportunities. The model allows us to sensitively examine how we can share failure to enable wider learning, as it is not about placing blame but understanding root causes and how we can address or avoid them.

There is also a variation in the scale of failures which impacts how willing those involved are to share their learning widely, or only reflect internally. Small failures, for example challenges within programmes, can often be addressed and used as pivot points in projects – these are the kind of failures we regularly see presented as learning opportunities. However, larger failures, such as a where a project does not achieve its key deliverables, or where deliverables are achieved in the short term but aren't sustainable, are less likely to be shared as  openly. Some elements may be shared, but the details required to understand the root cause of the failure and avoid it occurring again are often scarce. To enable this to be institutionalised, we need to ensure the perspective of organisations and individuals is to learn from failure and not just experience it, this needs to be coupled with ensuring we incentivise and reward identification and learning from  failure.

Fam and O'Rourke (2020) highlight how failures can be better learning catalysts than successes and the inability to perform in the short term can lead to the ability to perform in the long term. They suggest managing failure proactively one should create conditions for intelligent failure (failing forward) as this can motivate inquiry that leads to change for how individuals and organisations think and learn. Through this publication and the ongoing work in this area, we hope to build an open and honest environment in the WASH sector that proactively enables us to learn from and build on one another's failures to improve practice for the long term.

I hope that gives some insight into our use of the term 'failure'

Dani Barrington, PhD, BE (Hons), BSc

Lecturer in Global Health
The University of Western Australia
The following user(s) like this post:
SeanFurey
,
paresh
You need to login to reply
Time to create page: 0.255 seconds
DONATE HERE