ANSI Calls on Expert Stakeholders to Participate in ISO Project Committee 318 on Community-Scale Resource-Oriented Sanitation Systems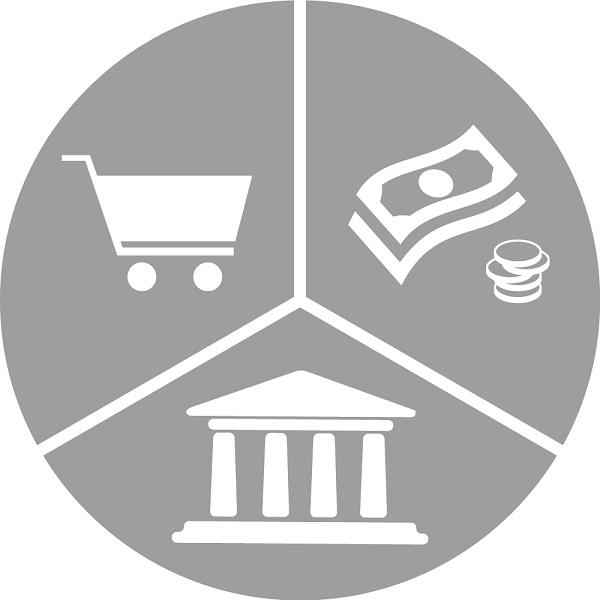 ANSI Calls on Expert Stakeholders to Participate in ISO Project Committee 318 on Community-Scale Resource-Oriented Sanitation Systems
24 Apr 2018 16:24
#24870
by

BGOODBAUM
By
Beth Goodbaum
As part of its long-term effort to foster enhanced sanitation on a global scale, the
American National Standards Institute
(ANSI), the U.S. member body of the
International Organization for Standardization
(ISO), is seeking participants for the newly formed ISO Project Committee (PC) 318, Community-scale resource-oriented sanitation treatment systems. ANSI, with intentions to partner with ASN, will serves as Secretariat to the committee will focus on the development of a new ISO standard for non-sewered sanitation treatment systems—integral to ensure general performance, safety aspects, and sustainability of such units.
ANSI seeks global participants to join the committee, which currently has 14 participating member countries and 12 observing member countries. It will meet for the first time on July 16-19, 2018, in Dakar, Senegal. Experts will work towards developing an international standard that will define the requirements and test methods to ensure safety, performance, and sustainability of community-scale resource oriented faecal sludge treatment units that service approximately 1,000 to 100,000 people.
The standard will apply to treatment units that in part:
a) Primarily treat human excreta
b) Are able to operate in non-sewered and off-grid environments
c) Are prefabricated
Professional collaboration will support efforts to reverse inadequate sanitation, considered a worldwide challenge. As of 2018, underdeveloped and unsafe global sanitation is still tied to crime, disease, and social inequity. The World Health Organization (WHO) reports that an estimated two billion people use latrines that aren't safely emptied and treated, and one billion people are forced to defecate in the open.
Without access to proper sewage treatment, pathogens from human waste make their way into the soil and water systems, contaminating food and water, and endangering human life. Other findings from UNICEF reveal the consequences of poor sanitation, that 88 percent of diarrhea—linked to many fatal diseases—is caused by contaminated water globally.
Current faecal sludge management approaches are insufficient and often unsafe, and have a direct and devastating impact on human health and safety, particularly when faecal sludge is unsafely disposed from on-site systems. The new committee will focus on reinventing fecal sludge treatment through the deployment of a standalone, industrial-scale, community- scaled resource- oriented sanitation treatment system. In order to realize the full impact of these technologies and deploy them safely at a larger scale, stakeholders are needed to develop relevant safety and performance guidelines for commercial systems.
In related efforts, ANSI, with the support of the Bill & Melinda Gates Foundation leads efforts to develop international standards on Sustainable non-sewered sanitation systems. Part of the solutions, which is currently underway in
ISO/PC 305
, is to develop an international performance standard for consumer-level household scale toilets and integrated treatment systems. Another critical step that ISO/PC 318 will focus on is fecal sludge treatment through the development of sanitation treatment units.
ANSI – as the secretariat to ISO PC 318 encourages all interested stakeholders to contact their national standards body or Sally Seitz, PC 318 secretary, ANSI, at
This email address is being protected from spambots. You need JavaScript enabled to view it.
.
To request the New Work Item Proposal, contact ANSI's Kemi Allston at
This email address is being protected from spambots. You need JavaScript enabled to view it.
.
About ANSI
The
American National Standards Institute
(ANSI) is a private non-profit organization whose mission is to enhance U.S. global competitiveness and the American quality of life by promoting, facilitating, and safeguarding the integrity of the voluntary standardization and conformity assessment system. Its membership is comprised of businesses, professional societies and trade associations, standards developers, government agencies, and consumer and labor organizations. The Institute represents and serves the diverse interests of more than 270,000 companies and organizations and 30 million professionals worldwide. ANSI is the official U.S. representative to the International Organization for Standardization (ISO) and, via the U.S. National Committee, the International Electrotechnical Commission (IEC). For more information, visit
www.ansi.org
.
About ISO
The International Organization for Standardization (ISO) is a worldwide federation of national standards bodies from more than 160 countries. Based in Geneva, Switzerland, ISO is a non-governmental organization whose mission is to promote the development of standardization and related activities in the world with a view to facilitating the international exchange of goods and services, and to developing cooperation in the spheres of intellectual, scientific, technological, and economic activity.
ISO's work results in international agreements which are published as international standards and other types of ISO documents. ISO standards are developed by groups of experts, within technical committees (TCs), subcommittees (SCs), and project committees (PCs). Each committee, which focuses on a different subject, is made up of representatives of industry, NGOs, governments, and other stakeholders, who are put forward by ISO's members.
You need to login to reply
Re: ANSI Calls on Expert Stakeholders to Participate in ISO Project Committee 318 on Community-Scale Resource-Oriented Sanitation Systems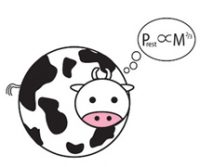 25 Apr 2018 01:40
#24874
by

kimgerly
Are EXPLODING homeless encampments in cities/urban locales throughout the USA being included as part of the stakeholders' audience?
I enquire, because these homeless/housing challenged folks ALSO require access to a more holistic, resilient sanitation opportunity i.e. thermophilic composting of humanure. Unfortunately, these citizens lack dignified, and ready-access to conventional means to 'clear their tubing', so their only recourse is to 'decorate' and defecate on the concrete.
kimberly king | out think the box |
This email address is being protected from spambots. You need JavaScript enabled to view it.
|
www.linkedin.com/in/kimgerly
---
out thinking the box | poo guru | hope & trimethylxanthine addict | solving spherical cow problems | fluid mechanics | heat transfer | communicating complex technical topics in basic terms that anyone can understand

You need to login to reply
Re: ANSI Calls on Expert Stakeholders to Participate in ISO Project Committee 318 on Community-Scale Resource-Oriented Sanitation Systems
25 May 2018 05:07
#25203
by

muench
You need to login to reply
Re: ANSI Calls on Expert Stakeholders to Participate in ISO Project Committee 318 on Community-Scale Resource-Oriented Sanitation Systems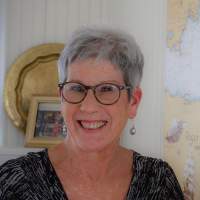 26 May 2018 19:07
#25221
by

Carol McCreary
Kimberly and Elisabeth,
So far we're doing a terrible job of helping residents of US cities - including the unhoused - meet essential physiological needs with dignity.
Public toilets are a hot topic. Most officials don't focus on user essentials, however. They worry more about protecting the toilet facility itself, usually by locking it up after business hours. Mention issues like "slip and fall risks" or "how about a low shelf where a toddler can be strapped in while parent uses toilet" and you may get, "Oh, we hadn't thought of that." As for the notions that public toilet access needs to built into shared public space or that ability to relieve onesself in dignity is a human right - these ideas are foreign to most Americans.
So progress on the regulatory front is necessarily slow. As advocates and activists, we have to look at everything: design and tech; social justice and human rights; and regulatory change. This includes
ISO Project Committee 318 on Community-Scale Resource-Oriented Sanitation Systems
(BTW are the papers from the January meeting in Dakar out yet?)
We can expect push back from nervous public health officials, however. May I suggest they are scared shitless? Path-dependency on sewered infrastructure dominates conversations. And without consistent national regulations (OSHA's protection of employees while on the job an exception), we have a hodge podge of state and local codes, regulations, and permitting processes. See PHLUSH page
http://www.phlush.org/ecological-sanitation/wa/Changing Washington State Regs
. Welcome your help, Kimberly, on similar pages for Oregon and California. Change is long hard expensive work. Let's be ready for it.
Carol
---
Carol McCreary
Public Hygiene Lets Us Stay Human (PHLUSH)
1240 W. Sims Way #59, Port Townsend, Washington 98368 USA

Toilet availability is a human right and well-designed sanitation systems restore health to our cities, our waters and our soils.
You need to login to reply
Re: ANSI Calls on Expert Stakeholders to Participate in ISO Project Committee 318 on Community-Scale Resource-Oriented Sanitation Systems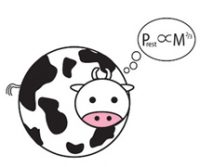 20 Feb 2019 21:13
#27001
by

kimgerly
Today, my membership was accepted to the US TAG ISO/PC 318 Community scale resource oriented sanitation treatment systems. My hope is being a part of this working group will afford me more legitimacy to push ahead systems like the one highlighted in the paper I co-authored last year.
Community Compost Toilet and Urine Diversion System Using IAPMO WE•Stand © 2018
Last August 2018, this paper was also presented by my co-author, Dr. Ole Ersson, MD (retired) at the 6th International Dry Toilet Conference:
ORAL PRESENTATIONS DT2018
Ole tells me, any day now, the City of Portland, Oregon, USA should be officially signing off on a permit for this system—
which to the best of our knowledge will be the first of its kind in the USA.
---
out thinking the box | poo guru | hope & trimethylxanthine addict | solving spherical cow problems | fluid mechanics | heat transfer | communicating complex technical topics in basic terms that anyone can understand

You need to login to reply
Re: ANSI Calls on Expert Stakeholders to Participate in ISO Project Committee 318 on Community-Scale Resource-Oriented Sanitation Systems
21 Mar 2019 02:55
#27164
by

muench
Hi Kimberly,

That's really good. These standard setting processes can seem quite confusing to outsiders (including myself). It would be nice if you could from time to time update us on the progress of this committee. What is the target end date for having the standard published?

Thanks also for the link to your conference paper. I wasn't aware that those conference presentations are now online so thanks for pointing that out.

Regards,
Elisabeth
You need to login to reply
Re: ANSI Calls on Expert Stakeholders to Participate in ISO Project Committee 318 on Community-Scale Resource-Oriented Sanitation Systems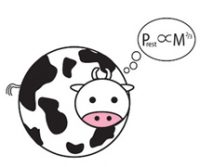 21 Mar 2019 04:17
#27166
by

kimgerly
Elisabeth, your timing is GREAT.

I just received updates today from the US/TAG (United States/Technical Advisory Group) Program Administrator.

I did my best to facilitate having my operative suggestions 'eco-sanitation', and 'humanure' be included in the progress report copy, but unfortunately they were not embraced or considered at the TAG 099—ISO/PC 318 US/TAG March 5-6 meeting – PC 318 progress report.

The updated timeline follows:

TAG 100 —US TAG review of Project leader comments on ISO CD 31800
TAG 101 —ISO PC 318_N59 - Secretaries Report to the April 2019 PC 318 Plenary in Kampala Uganda
TAG 102 — ISO PC 318_N60 - Updated Agenda for the April 2019 ISO PC 318 Plenary in Kampala Uganda
TAG 103 — ISO/PC 318 Future date timeline
TAG 104 — ISO PC 318_N62 - Announcement of the July 2019 PC 318 WG 1 Meeting in Bangkok Thailand
TAG 105 — ISO/PC 318 US/TAG March 5-6 meeting - Effective Participation and Strategies presentation
---
out thinking the box | poo guru | hope & trimethylxanthine addict | solving spherical cow problems | fluid mechanics | heat transfer | communicating complex technical topics in basic terms that anyone can understand

You need to login to reply
Time to create page: 1.545 seconds