Status of Fundación Sumaj Huasi? Status of Sumaj Huasi Foundation?
1088 views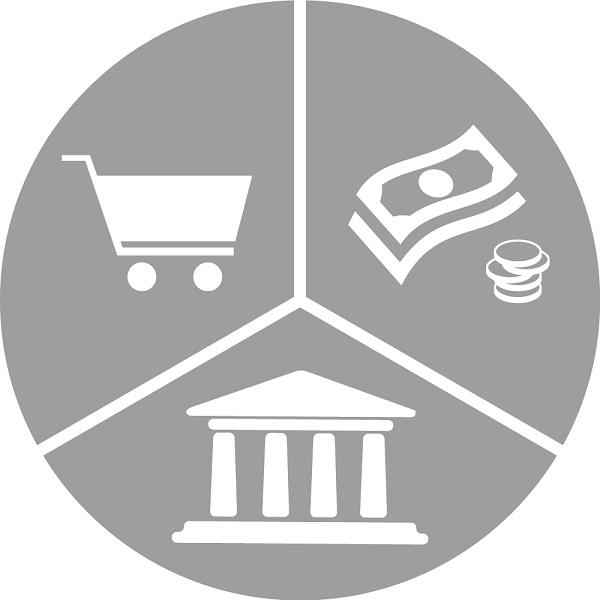 Agrónoma con especialidad en GIRH y MIC, trabajando como investigadora y coordinadora de proyectos más de 20 años en temas del agua principalmente las áreas rurales. Temas de especial interés son la gobernanza del agua, gestión local del agua y el territorio y las diversas formas y derechos de acceso al agua de riego y uso doméstico

Less

Posts: 44
Likes received: 31
Re: Status of Fundación Sumaj Huasi? Status of Sumaj Huasi Foundation?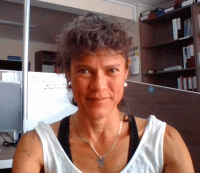 22 Feb 2023 22:47
#34272
by

elka
Estimado Oscar
La experiencia de Sumaj Huasi en El Alto me parece muy valiosa para obtener lecciones aprendidas en el tema de saneamiento ecológico con su modelo de Módulos Sanitarios Ecológicos. Esta experiencia se inició a fines de los 90 con cinco componentes que lograban cerrar el ciclo de saneamiento: 
- 
Componente técnico:
Diseño, mejoras y construcción (baños secos y área de higiene)
-
Componente social
: Planificación con juntas de vecinos
-
Componente Servicio de Saneamiento Ecológico:
Acciones de recolección, transporte y tratamiento de heces fecales y orina
-
Componente Investigación
: Desarrollo de estudios de salud, manipuleo y aplicación de abonos orgánicos de origen humano y rendimientos agrícolas
- 
Componente Sostenibilidad
: Desarrollo de estudios de participación ciudadana, determinación de costos productivos y de comercialización, cálculos tarifarios y  mercadeo social de los productos tratados y producción agrícola
El haber logrado cerrar el ciclo de saneamiento completo es un gran resultado y sería muy valioso conocer las lecciones aprendidas en todo el proceso y sobre todo la sostenibilidad del esfuerzo considerando que ya se finalizó la etapa de transferencia del componente de tratamiento a la EPSAS (Empresa Pública Social de Agua y Saneamiento de La Paz). 
Le invito a comentarnos lo que considera las principales lecciones aprendidas, visión a futuro de este modelo y también de las futuras actividades de Sumaj Huasi. 
En la visión de lograr un intercambio sur - sur, también invitamos a comentar experiencias similares en África y Asia donde ya tienen un amplio recorrido en este tipo de experiencias.
Elka Villarroel
SuSanA Latinoamerica Forum Moderator
AGUATUYA (SKAT Foundation financial support SIRWASH 2023)

Calle Nicolás Ortiz no. 33 (a media cuadra de la Av. Calampampa)
Tel (591) 4 424 2164 Casilla 6264
Cochabamba – Bolivia

Siguenos:
www.susana.org/en/mailinglist-latinoamerica
www.aguatuya.org
www.facebook.com/aguatuya
Dear Oscar:
The experience of Sumaj Huasi in El Alto seems very valuable to achieve lessons learned on the subject of ecological sanitation with its model of Ecological Sanitary Modules. This experience began in the late 1990s with five components that managed to close the sanitation cycle:
-
Technical component
: Design, improvements and construction (dry toilets and hygiene area)
-
Social component
: Planning with neighborhood associations
-
Ecological Sanitation Service Component
: Actions for the collection, transportation and treatment of feces and urine
-
Research Component:
Development of studies on health, handling and application of organic fertilizers of human origin and agricultural yields
-
Sustainability Component
: Development of citizen participation studies, determination of production and marketing costs, tariff calculations and social marketing of treated products and agricultural yields
Having managed to close the complete sanitation cycle is a great result and it would be very valuable to share the lessons learned throughout the process and to evaluate the sustainability of the effort considering that the treatment component has already been transfered to the EPSAS (Empresa Pública Social de Agua y Saneamiento de La Paz).
I invite you to tell us what you consider to be the main lessons learned, the future vision of this model and also of the future activities of Sumaj Huasi.
In order to achieve the  south-south exchange, we also invite comments on similar experiences in Africa and Asia where they already have a long history in this type of technologies.
You need to login to reply
Re: Status of Fundación Sumaj Huasi? Status of Sumaj Huasi Foundation?
24 Nov 2022 05:51
#34039
by

Osuntura
Buenas noches,
Actualmente la Fundación Sumaj Huasi ha dejado de operar en El Alto, Se hizo la transferencia del proyecto de recojo de residuos de baños ecológicos a EPSAS entidad operadora de agua y saneamiento local y que a la fecha sigue haciendo recojo de residuos ECOSAN.
La Fundación Sumaj Huasi, después de la pandemia bajaron las actividades, y actualmente estamos en una reestructuración y gestión de proyectos.. El sitio web esta vigente.
Oscar Suntura
---


Good evening,

Currently the Sumaj Huasi Foundation has ceased to operate in El Alto, it was made the transfer of the waste collection project of ecological toilets to EPSAS local water and sanitation operating entity and that to date continues to make waste collection ECOSAN.
The Sumaj Huasi Foundation, after the pandemic activities decreased, and we are currently in a restructuring and project management. The web site is up and running.

Oscar Suntura
Translated by Moderator CMS: with www.DeepL.com/Translator
You need to login to reply
Status of Fundación Sumaj Huasi?

31 Oct 2022 19:09
#34003
by

KaiMikkel
Does anyone know what may have happened to the water and sanitation NGO Fundación Sumaj Huasi operating in La Paz/El Alto, Bolivia? Their
website
is no longer a valid URL and the most recent post on their facebook
page
is more than a year old. Just curious.
You need to login to reply
Time to create page: 0.254 seconds
DONATE HERE