Women in Water Utilities - Breaking Barriers
3633 views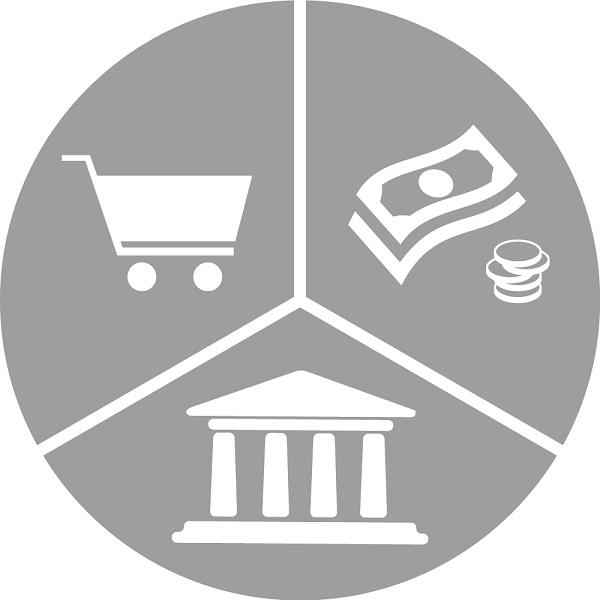 Re: Women in Water Utilities - Breaking Barriers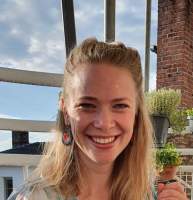 05 Jan 2022 17:52
#33152
by

FranziskaVolk
Hi there, 
GWOPA
 recently produced a podcast episode dedicated to this topic, focusing on gender mainstreaming in water and sanitation utilities, to show that utilities can only improve their performance and achieve SDG6 and the Human Right to Water and Sanitation if they include the gender perspective, both in their service provision and their organizational structure. 
https://soundcloud.com/un-habitat-worldwide/episode-2-women-in-water-and-sanitation-utilities-and-wops
Our guests in this episode:
Sarah Keener, who leads the Social Inclusion team within the World Bank Water Global Practice (Publisher of the Breaking Barriers Report)
Valeria Suárez, Coordinator, WOP-LAC Secretariat
Hadi Toure, Water Expert, Young Expert Programmes, Project Coordinator of the WOP between SOMAGEP-SA and Waternet
The episode is less than 20 minutes long. Enjoy listening!
Best, 
Franziska
I moved from the SuSanA Secretariat to the
Global Water Operators' Partnerships Alliance (GWOPA) at UN-Habitat- visit at gwopa.org/ and follow @gwopa
You need to login to reply
Re: Women in Water Utilities - Breaking Barriers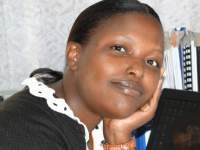 29 Apr 2020 21:12
#29682
by

CharlotteM
Dear Donald,

Yes, women taking up more roles should no longer be considered abnormal! If anything, there is a linkage in understanding what has been critical for the women to provide at home (i.e. water) and now being able to decide and guide how it should be disseminated and provided as a critical resource (i.e. in the water utilities as decision makers).
In this time and age, we can no longer think in the traditional gender roles that were experienced in the 1990s and 2000s. Roles are no longer cut on stone and women are free to engage in activities that were considered male dominated.Perhaps, anew study should be done in the next 5 years (random) and a comparison done.

Regards
Charlotte 
Charlotte Mong'ina Maua
Water and Sanitation Consultant

M +254 (0) 723 571 463
E

This email address is being protected from spambots. You need JavaScript enabled to view it.


L: Nairobi, Kenya
The following user(s) like this post:
vmucheni
You need to login to reply
Re: Women in Water Utilities - Breaking Barriers
28 Apr 2020 12:55
#29666
by

donaldkasongi
Dear Charlotte,
It is evident that we have been caught up in the "norms conundrum" of  believing that traditional gender-based  barriers are limiting women to climb the management ladder in water utilities . That was the reality until the 1990s and early  2000s , establishing some prejudice that it would be difficult to break the  barriers.  The policy reforms in the water sector post 2010 saw the launching of more decentralised  utilities  alongside more women participating in water resources  management and vocational training . Consequently, more women are now demonstrating empowerment  to compete in climbing the managerial ladders. Those moving to higher  positions of directors are evidently the role models for those in lower echelons.  With the current trend ,I believe we shall see more women in future taking up more challenging responsibilities , and this should not be considered abnormal!
You need to login to reply
Re: Women in Water Utilities - Breaking Barriers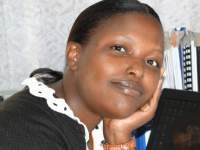 26 Apr 2020 19:37
#29646
by

CharlotteM
Dear Donald,

Thank you for your response. Could you please highlight some of the prejudices against social norms for further clarification? Just a question on the young active girls taking up some of the roles in Tanzania: Could it be prudent to say this is happening because they already have some role models in the organizations and they feel empowered?
The document details during the study, in total, 4.4% of men were promoted viz a vi 5.4% by women which goes to support what you have mentioned about Tanzania. To break it down further, out of the engineers promoted 0.5% were men and 0.3% women.
For promotion of managers, 1.1% were men and 2.4% women (pg 45). This goes to support what is happening in Tanzania and I am glad this is happening and the shift towards equality of involvement is slowly being seen. 
 Looking forward to your response. 

Regards
Charlotte
Charlotte Mong'ina Maua
Water and Sanitation Consultant

M +254 (0) 723 571 463
E

This email address is being protected from spambots. You need JavaScript enabled to view it.


L: Nairobi, Kenya
You need to login to reply
Re: Women in Water Utilities - Breaking Barriers
30 Mar 2020 16:32
#29380
by

donaldkasongi
Dear Charlotte,
I think researchers and practitioners should be careful with prejudices about social norms seen as barriers to female participation in Water utilities. 
In the majority of  water utilities in East Africa, women have prominence  and take quite a substantial share of human resources !In Tanzania, majority of those involved in the frontline work of the utilities are the young active girls, and now some are taking senior positions  including directors. 
You need to login to reply
Women in Water Utilities - Breaking Barriers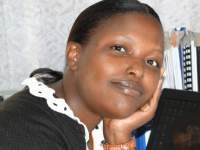 29 Mar 2020 16:21
#29373
by

CharlotteM
Dear all,
I came across this document on the SuSanA library which I found interesting:
World Bank (2019). Women in Water Utilities - Breaking Barriers.
www.susana.org/en/knowledge-hub/resource...library/details/3690
I have picked out a few snippets that I found particularly interesting:
• Pressure for water and sanitation utilities is growing, because they are at the forefront of efforts to ensure availability and sustainable management of water and sanitation. To meet the increasing demands for water supply and sanitation services, the workforce of the sector will need to be enhanced and the skill sets will need to be diversified, which requires drawing on all available talent. (pg. 2)
• Women are likely to be deterred from entering water utilities precisely because such social norms prescribe that it is an area of work that is not suitable for them or that they are incapable of performing well. (pg 13)
• Gender biases in the hiring process exist in most fields, but evidence suggests that they are particularly stark in STEM-related fields (Science, technology, engineering, and mathematics,), with male applicants favored over female candidates across the board. (pg 23)
My experience with water utilities in Eastern Africa is that, most women were involved in the social activities of the water utilities. That would include customer care activities of the water utilities, registration of new water customers, human resource management and company social responsibilities. Very few were in technical positions (engineers and analysts) but for those who were, their performance was at per if not exemplary to the men.
Do you think that this article is true? How does this relate to your own experiences? Feel free to share on this.
Regards
Charlotte
Charlotte Mong'ina Maua
Water and Sanitation Consultant

M +254 (0) 723 571 463
E

This email address is being protected from spambots. You need JavaScript enabled to view it.


L: Nairobi, Kenya
You need to login to reply
Time to create page: 0.188 seconds
DONATE HERE