The first Separett UDDT in Datong city (China)
22.2k views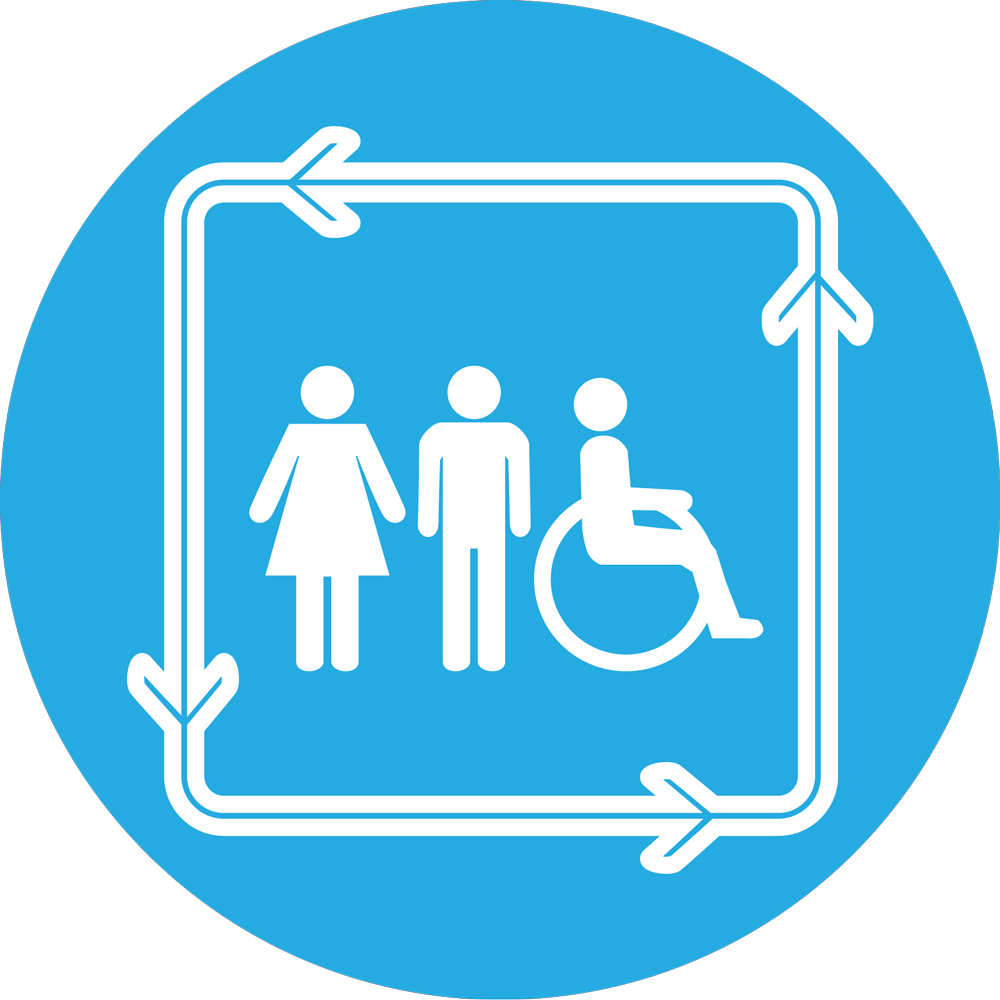 Re: The first Separett UDDT in Datong city (China) (UDDTs (urine-diverting dry toilets))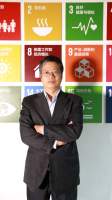 04 Jul 2018 02:22
#25528
by

scottchen
Hi, Elisabeth:
You are right. I did not involve in the Erdos project from the very beginning.
My first visit to Erdos was Oct of 2008 when the residents have lost their patience almost caused by the bad smell of the toilet in the harsh winter.
Then, Arno allowed me to install some Villa 9000 toilets for a few households. At the beiginning, few people would like to try it.
At last, we installed 4 toilets in one stairwell. The users are quite happy with the performance, no bad smell, no mechanical failure, no interference from the kitchen fan..proving the system is perfekt.
It was a pity the government insisted to replace it with normal flush toilets even if I promised to take care of the four household toilets at my own cost.
The authorities are still against dry toilets in China.
best wishes
Scott
The general manager of SHEN ZHEN BLUE WATERS AND GREEN MOUNTAINS LTD , the sole importer of Separett AB waterless toilets in China.
Chen Xiang Yang, an apple dealer,is growing apples and cherries with the human waste collected from 31 school UDDTs donated by SOHO China Foundation, based in Tianshui City, Gansu Province , China.

This email address is being protected from spambots. You need JavaScript enabled to view it.

, tel:0086 151 9380 3972

You need to login to reply
Re: The first Separett UDDT in Datong city (China) (UDDTs (urine-diverting dry toilets))
01 Jul 2018 16:42
#25516
by

Elisabeth
Hi Carol,
As far as I know, Scott had nothing to do with that Erdos Eco-City project that you mentioned. It was by SEI and others but not by Scott. I think he only came in at the end when some of the UDDTs were replaced with Separett Villa toilets.
I agree with you that this project was a big setback to the "ecosan community". It was bold and ambitious, and exciting at the time. Perhaps too bold and ambitious. It's always easy to criticise in hindsight though. At least all the learnings were very well documented in a book, PhD thesis and other publications. A few years ago, I wrote it up for the Wikipedia article on UDDTs as well.
So for those who don't know about the Erdos Eco-City project (which had built UDDTs in an urban setting in 4-storey buildings), please find all the relevant information here on Wikipedia:
en.wikipedia.org/wiki/Urine-diverting_dr...lti-storey_buildings
I copy the text from Wikipedia below (but to see the hyperlinks and references, click on the link above):
Example of Erdos Eco-Town Project, China[edit | edit source]
A much larger-scale installation which portrays the need to adhere to minimum design and installation standards existed in a project called the "Erdos Eco-Town Project" in Erdos located in the Inner Mongolia Autonomous Region of China.[9][10][11] The project was implemented during 2003–2009. This urban installation for 3000 residents in multi-storey buildings utilized UDDTs that shared ventilation and urine collection pipework and made use of chutes that extended down into basements for the collection of feces. The UDDT system was accompanied by greywater treatment facilities, solid waste composting and the reuse of these materials as a fertilizer in agriculture.

However, due to several problems related to improper design and installation, the lack of a cohesive plan to address these deficiencies and the resulting resident objections, the UDDTs were replaced by conventional flush toilets in 2009. The main reasons for why these UDDTs were replaced with flush toilets were:[10]

- Odor problems in the apartments produced serious objections amongst residents. Designing a properly working ventilation system for an extensive network of piping (urine pipes, ventilation pipes, fecal chutes) and accounting for factors such as high winds, open bathroom windows, and kitchen exhaust fans, required relatively complex engineering. Frozen ventilation pipes during the extremely cold winters of 2007 and 2008 caused odors from the feces bins to back up into the apartments contributing further to residents' displeasure.
In such a large-scale UDDT system the plumbing pipework for the urine pipes and the ventilation system demand a relatively high level of engineering and construction, a standard not met by the builders.

- The standard of living in the Erdos area rose dramatically during the project time period. Also, water shortage (which had been a driver for dry toilets) was no longer regarded as a problem since a pipeline was built to the Yellow River and deeper fossil water resources were extracted. Many residents viewed flush-toilets as the "gold-standard" in sanitation and dry toilets were considered as backward in a modern urban setting.

- A stakeholder education approach among residents focused on early participation and learning about the use and maintenance of the UDDTs was not possible since the residents arrived on the scene only after the apartments were already built. They also had no choice in deciding on the kind of toilet that they wanted to have.

- There was a lack of dedicated owners who felt responsible for solving maintenance issues. Once the design problems were identified, residents balked at covering the costs necessary to correct the problems with the existing system, particularly given their distrust of it. So, needing to resolve the issue quickly, the District Governor responded by investing in flush toilets instead.
If these lessons are taken into consideration, future large-scale UDDT installations in urban areas could succeed.[10]
Elisabeth
You need to login to reply
Re: The first Separett UDDT in Datong city (China) (UDDTs (urine-diverting dry toilets))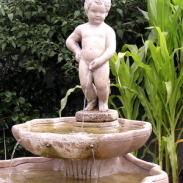 08 Jun 2018 06:10
#25328
by

Ecowaters
Scott:

Thanks for your explanation.

About your project 10 years ago: That was a poor choice of solution for that building.

In ecological sanitation, many of us know that these systems cannot be installed without the users accepting this choice first.
Also, these systems installed in an apartment building require much, much, much more user involvement than toilets that drain to a sewer. They should have been maintained by a service.

You should have been advised of this. There are many, many case studies about this. Some are posted on this forum.

Unfortunately, the predictable outcome of this experiment---which was well publicized---made it harder for others to introduce these toilets for settings where they are appropriate.

There are many other solutions you could deploy in China and make money.

Carol Steinfeld
Book writer, researcher, workshop presenter, eco-toilet vendor, market transformer

carol-steinfeld.com (personal)
www.ecotoilets.org (soon)
ecotechproducts.net

You need to login to reply
Re: the 1st Separett UDDT in Datong city
30 Apr 2018 17:54
#24938
by

AYUB
i have asked some hardware vendors about the UDDT products but most of them are not aware of such products, i think it is a good idea to introduce here in Kenya.
WASH COMMUNITY DEVELOPMENT ASSISTANT
You need to login to reply
Re: Reply: the 1st Separett UDDT in Datong city
27 Apr 2018 10:26
#24906
by

andy
For your interest,
This UDDT is avail in Australia ,
Its Has a bench or free standing unit .
regards Andy
You need to login to reply
Re: Reply: the 1st Separett UDDT in Datong city
27 Apr 2018 10:12
#24905
by

andy
Hi ,
I got a mould made in australia , rota moulded .
The same mould could be made in China for half the price.
Dry composting loo are the way moving forward.
Regards Andy Tannahill
You need to login to reply
Re: the 1st Separett UDDT in Datong city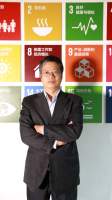 20 Apr 2018 05:41
#24809
by

scottchen
Arno,
Sorry for saying a late hello to you from Separett. I am here learning the incineration toilets which can bring me quick profits. i am also sorry for not visiting and paying my repect to your hard work in China.
thank your for your explaination and comments.
now it is time for you to come back to China because our new leaders are calling for a toilet revolution.
You are an early bird, too early to be understood by the politicians and common people.
I am in Separett departing this afternoon.
Then, i will fly to Hamburg to visit Otterpohl THUU and Mr Buttmann in Duesseldorf.
Do you have some great people to recommend to me there?
Claudia is contacting me.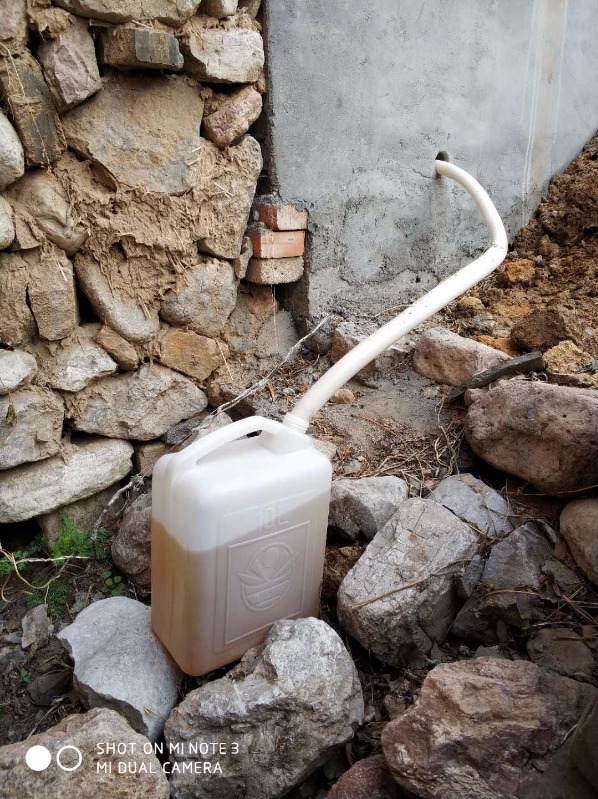 best wishes
Scott
The general manager of SHEN ZHEN BLUE WATERS AND GREEN MOUNTAINS LTD , the sole importer of Separett AB waterless toilets in China.
Chen Xiang Yang, an apple dealer,is growing apples and cherries with the human waste collected from 31 school UDDTs donated by SOHO China Foundation, based in Tianshui City, Gansu Province , China.

This email address is being protected from spambots. You need JavaScript enabled to view it.

, tel:0086 151 9380 3972

The following user(s) like this post:
toiletrevolution
You need to login to reply
Re: the 1st Separett UDDT in Datong city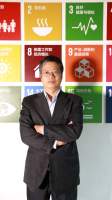 20 Apr 2018 05:29
#24807
by

scottchen
hi, Elisabeth:
Thank you for posting my comments on the forum.
Now, I am in Sweden and the Internet is so fast that I feel like a dream.
I will continue the test and upgrade the progress to everyone in the forum.
Saturday, Sunday, Monday, Tuesday, I will be around Hamburg visiting THUU.
It would be a surprise if some toilet expers came to me suddenly..
best wishes
Scott
The general manager of SHEN ZHEN BLUE WATERS AND GREEN MOUNTAINS LTD , the sole importer of Separett AB waterless toilets in China.
Chen Xiang Yang, an apple dealer,is growing apples and cherries with the human waste collected from 31 school UDDTs donated by SOHO China Foundation, based in Tianshui City, Gansu Province , China.

This email address is being protected from spambots. You need JavaScript enabled to view it.

, tel:0086 151 9380 3972

You need to login to reply
Re: Reply: the 1st Separett UDDT in Datong city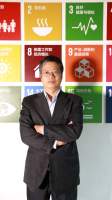 20 Apr 2018 05:17
#24806
by

scottchen
Hi, Carol:

Your comments are very valuable for me. We need a better solution , not a cheaper product.

For your information, there are only 1-4 people in each family as the young people are working in the cities,

My assistant, A Ling can only collect 60L urine a month , and one bucket of solid waste which can be easily composted by mixing some sawdust.

She applies urine to the vegetable directly every half month when the urine kettle is full.

A Ling has been using the toilet since last June. Everything is ok but with the urine tube outside the toilet frozen for several days.


You mention we need a larger capacity model, which looks like the system Arno used in Erdos project?

Mikeal does have a modified Villa 9000 after our test in Erdos, drilling a hole in the bottom of the toilet, using a chute for directing the solid waste to a big container.

For 1-4 people family, I think Vailla 9000, Weekend and ...are good enough.

best wishes
Scott
The general manager of SHEN ZHEN BLUE WATERS AND GREEN MOUNTAINS LTD , the sole importer of Separett AB waterless toilets in China.
Chen Xiang Yang, an apple dealer,is growing apples and cherries with the human waste collected from 31 school UDDTs donated by SOHO China Foundation, based in Tianshui City, Gansu Province , China.

This email address is being protected from spambots. You need JavaScript enabled to view it.

, tel:0086 151 9380 3972

The following user(s) like this post:
Ecowaters
You need to login to reply
Re: the 1st Separett UDDT in Datong city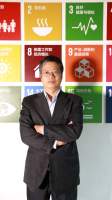 19 Apr 2018 22:14
#24803
by

scottchen
Hi, Claudia:
the purpose is to find a solution to change the stinky dry toilets of the 2000 households along the both sides of River Tang.
It is easy for the peasants to use the urine as fertilizers for growing apples in their own yard. Only few people do not need the urine or solid waste.
The solid waste can not be composed in the toilet , as Carol says. The must take the bucket full of solid waste and add some soil into it , keeping for 2-3 months before using it as fertilzer. But urine can be applied to the field anytime.
Your work in central asia is valuable, I will study it carefully. i HOPE we can meet in Hamburg
best wishes
SCOTT
the 1st Separett UDDT in Datong city
17 Apr 2018 17:56
Hi all,
with our local WECF partners, we are working in similar settings and developed a manual to do the UDDT locally without the need to carry excreta on a daily basis, such as the double vault system which Arno was referring to. You find also easy solutions to install different toilet interfaces -sitting and squatting- and low tech smell stops and different type of containers and vaults to manage the excreta:
www.wecf.eu/download/2015/November/Web_2015UDDTManual.pdf
Best wishess
scott
The general manager of SHEN ZHEN BLUE WATERS AND GREEN MOUNTAINS LTD , the sole importer of Separett AB waterless toilets in China.
Chen Xiang Yang, an apple dealer,is growing apples and cherries with the human waste collected from 31 school UDDTs donated by SOHO China Foundation, based in Tianshui City, Gansu Province , China.

This email address is being protected from spambots. You need JavaScript enabled to view it.

, tel:0086 151 9380 3972

You need to login to reply
Re: Reply: the 1st Separett UDDT in Datong city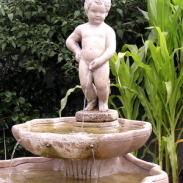 19 Apr 2018 18:33
#24800
by

Ecowaters
No, no----not a cheaper product by Separett but a different product that Separett would have to customize for you.

Given the photos I see, I would suggest using urine diverters and urinals with large batch containers---either in the existing but emptied pits or on the floor. Add ventilation stacks/pipes with NO BENDS.

I understand that this is about a business proposition for your company, not an NGO or community-based program, but I think it will lead to another report about "failed composting toilets." There are so many.

Note that Villas were employed in other programs, usually for excreta-collection schemes. I do not know if any of these are still operating.

Separett's other products are cheaper but lower capacity.
One is cheaper but has a smaller container: the Weekend---which is made from the molds of the now-defunct Isaktor company in Sweden. Perhaps that is better from a price standpoint. The plastic is different from the Separett, more porous.
Sanitoa has no urine diverter, it is just a container.

I understand that it is easier to introduce an attractive Western-looking toilet.
I would work with Separett to create a high capacity solution. Mikael wasn't interested when I worked with him, but he might think the China market is going to be huge, so it is worthwhile to change a mold.
Jan-Olaf Drangert also tried to work with Separett, but there was no interest at that time.

These small toilets are not made for continuous year-round use. Their market is little holiday cottages that get intermittent seasonal use by a small family. This was noted by Elisabeth's experience.

Try installing one in your own house or apartment. That is always enlightening.

But let us know how it works out. Enjoy your trip to Sweden.
Book writer, researcher, workshop presenter, eco-toilet vendor, market transformer

carol-steinfeld.com (personal)
www.ecotoilets.org (soon)
ecotechproducts.net

You need to login to reply
Re: Reply: the 1st Separett UDDT in Datong city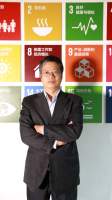 19 Apr 2018 18:17
#24799
by

scottchen
Hi, Kizito Richard,
Millions of millions Chinese farmers are using the pit latrines.
Now our top leader issues an order to change the stinky toilets within 3-5 years.
The policy makers only trust normal flush toilets and are against the dry toilets.
What I am doing is to demonstrate to them there are morder dry toilets which are more ecological than the water toilets.
As Carol says, there are some cheaper products made by Separett of Sweden.
Lets work together to change the world.
best wishes
Scott
The general manager of SHEN ZHEN BLUE WATERS AND GREEN MOUNTAINS LTD , the sole importer of Separett AB waterless toilets in China.
Chen Xiang Yang, an apple dealer,is growing apples and cherries with the human waste collected from 31 school UDDTs donated by SOHO China Foundation, based in Tianshui City, Gansu Province , China.

This email address is being protected from spambots. You need JavaScript enabled to view it.

, tel:0086 151 9380 3972

You need to login to reply
Time to create page: 0.389 seconds
DONATE HERE